All of us will be buying Christmas gifts soon and all of us will need to wrap them beautifully. Of course, many stores offer the holiday wrapping for an extra fee, but you can easily do it on your own and for much less money. Here I will tell you where you can get the best and the worst holiday wrapping paper.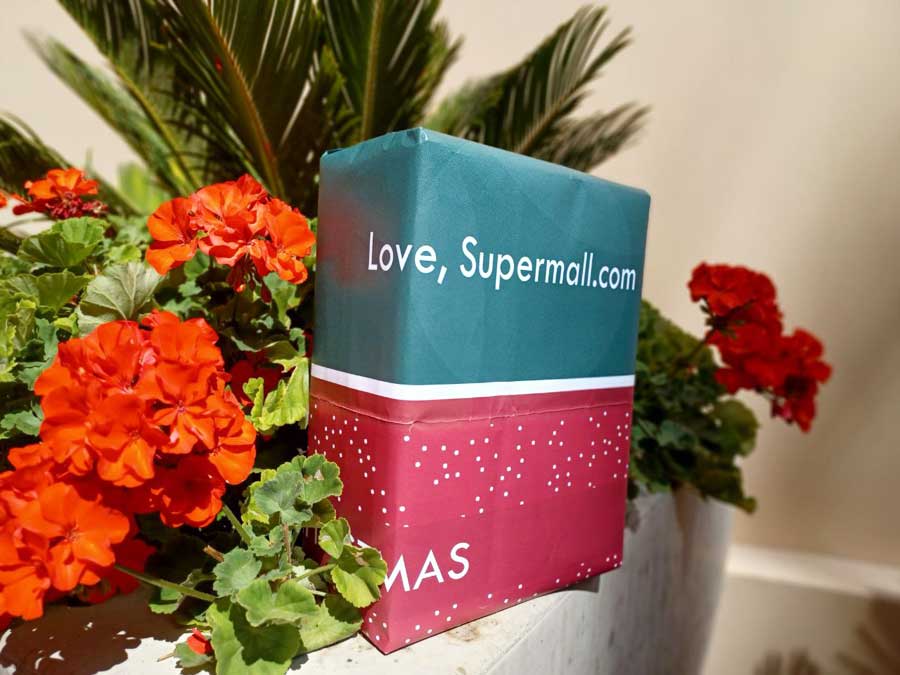 I will begin with the worst place to buy holiday wrapping paper. I have always been a big fan of Personalization Mall and I often purchase various personalized gifts there. But this time my purchase of personalized wrapping paper was a complete disappointment. I ordered personalized Christmas wrapping paper sheets – a set of three, and the quality of paper was awful. I ordered Christmas gift wrapping paper from them for the first time and had a gut feeling that I might not risk and had better purchase the smallest quantity available. Instead of ordering a roll of wrapping paper I purchased just three sheets for $14.99. The largest 18f roll of Christmas wrapping paper costs $49.99. With Personalization Mall Coupon you can get the reduced price, but it is still expensive, even with Personalization Mall coupon discount. The smallest personalized wrapping paper 6ft roll costs $19.99.
Why did I get upset with my Personalization Mall Christmas wrapping paper order? Well, the paper is definitely low-rate quality. It is one-sided and is not going to add chic to the gift of your choice. Even personalization doesn't save the situation. So, don't waste your time and money with Personalization Mall holiday wrapping paper rolls (or sheets).
Costco Christmas Wrapping Paper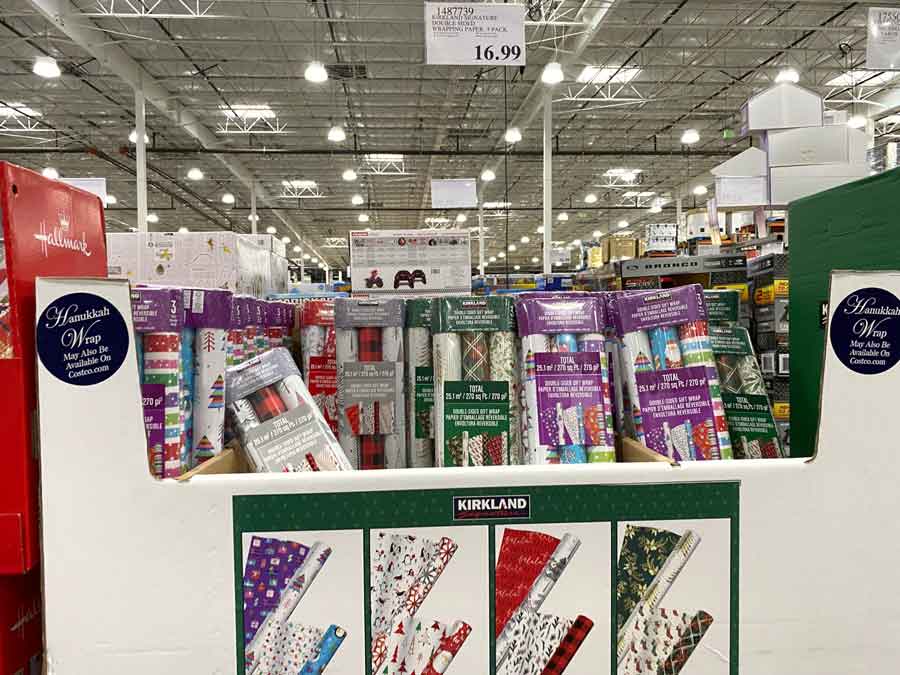 This is the best option to consider in terms of quality and the price. Costco offers a huge selection of gift-wrapping paper, including Christmas wrapping paper, so you are sure to find the design you will love. It is double-sided, looks good, feels good and the price is definitely pleasant – just $16.99 for a set of 3 rolls. Instead of ordering just 3 sheets of one-sided Christmas wrapping paper at Personalization Mall I had better purchase 3 wrapping paper rolls that would look good with any gift.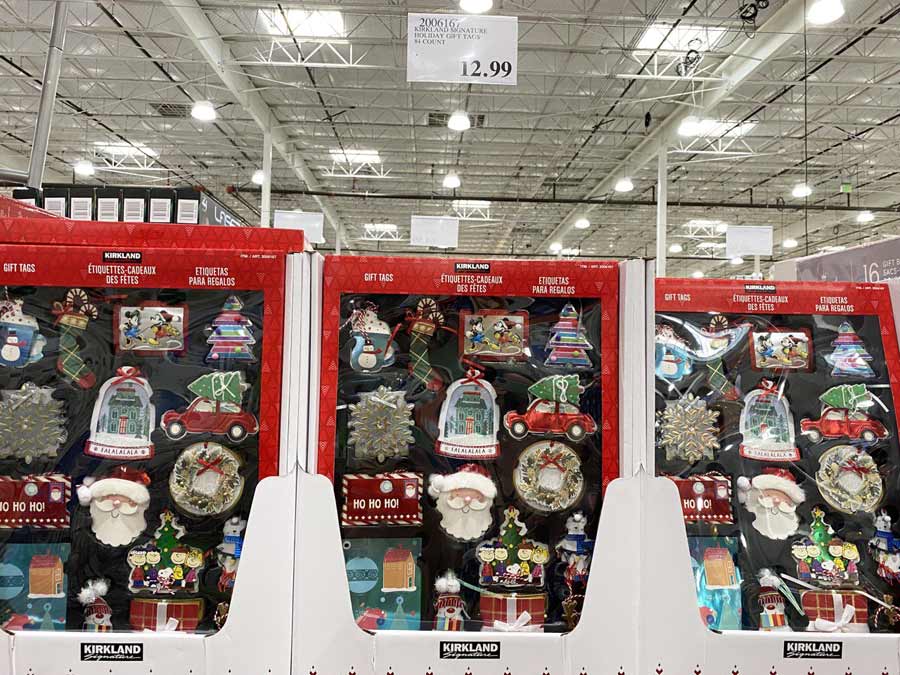 In addition, you can also add ribbon for only $8.49 and a holiday gift tag for $12.99 to complete your design. As you see, Costco has got everything what it takes to make the art of gift giving truly memorable while staying on the budget.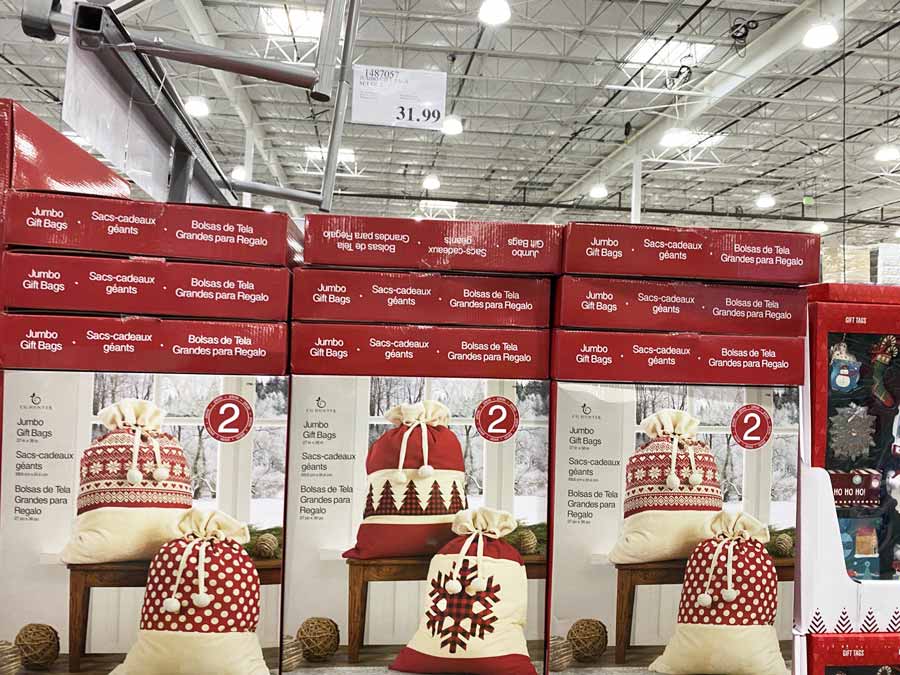 If you wish you can put your gift in a gift bag and place it under the tree. Costco also features a choice of Jumbo gift bags to store your presents. A set of 2 gift bags costs $31.99. As you see, if you purchase a set of 3 Christmas wrapping paper rolls you will easily wrap the gifts for all the family and friends. So, Costco is an unbeatable leader in providing the best quality holiday wrapping paper.
Dollar Store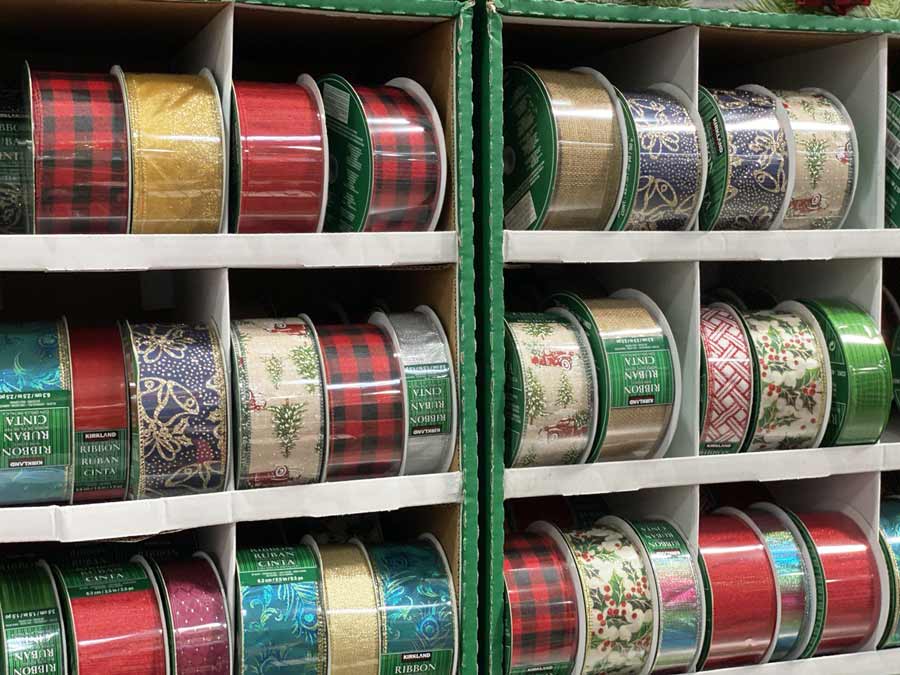 If you have only one or two Christmas gifts to wrap you can check out Dollar Store. And even here, at the cheapest store ever, the wrapping paper available for sale is at least two-sided.