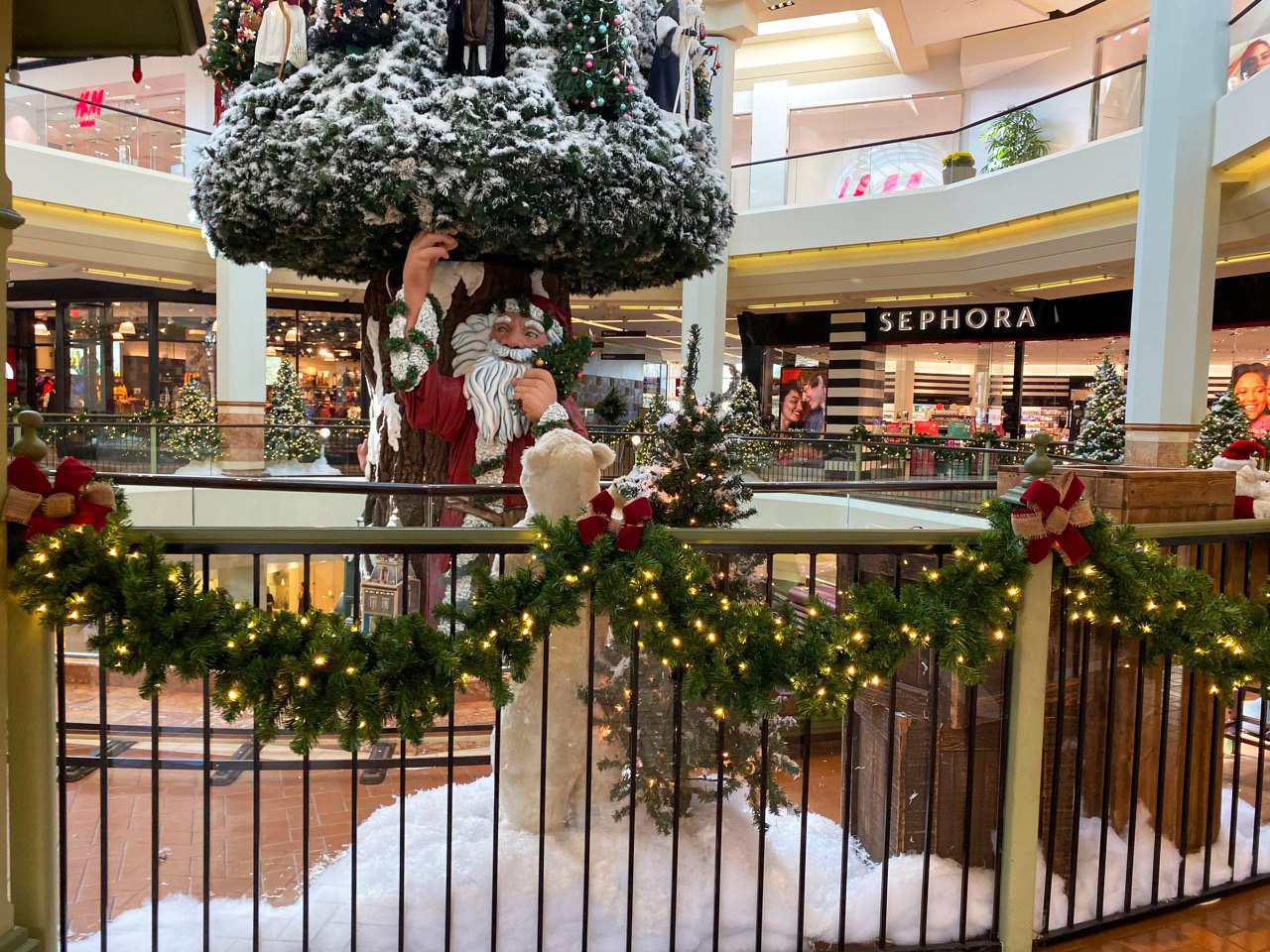 As soon as we are done with spooky Halloween stuff, retail stores become winter wonderlands and start offering all kinds of fun for families. Some do that so scarily early that Halloween has nothing on them. One way or another parents love those mall winter magic villages because it means that kids might want to go shopping with them for once. Plus everybody loves some Santa, decorated stores, and courtyards, not to mention various sales and magically good deals.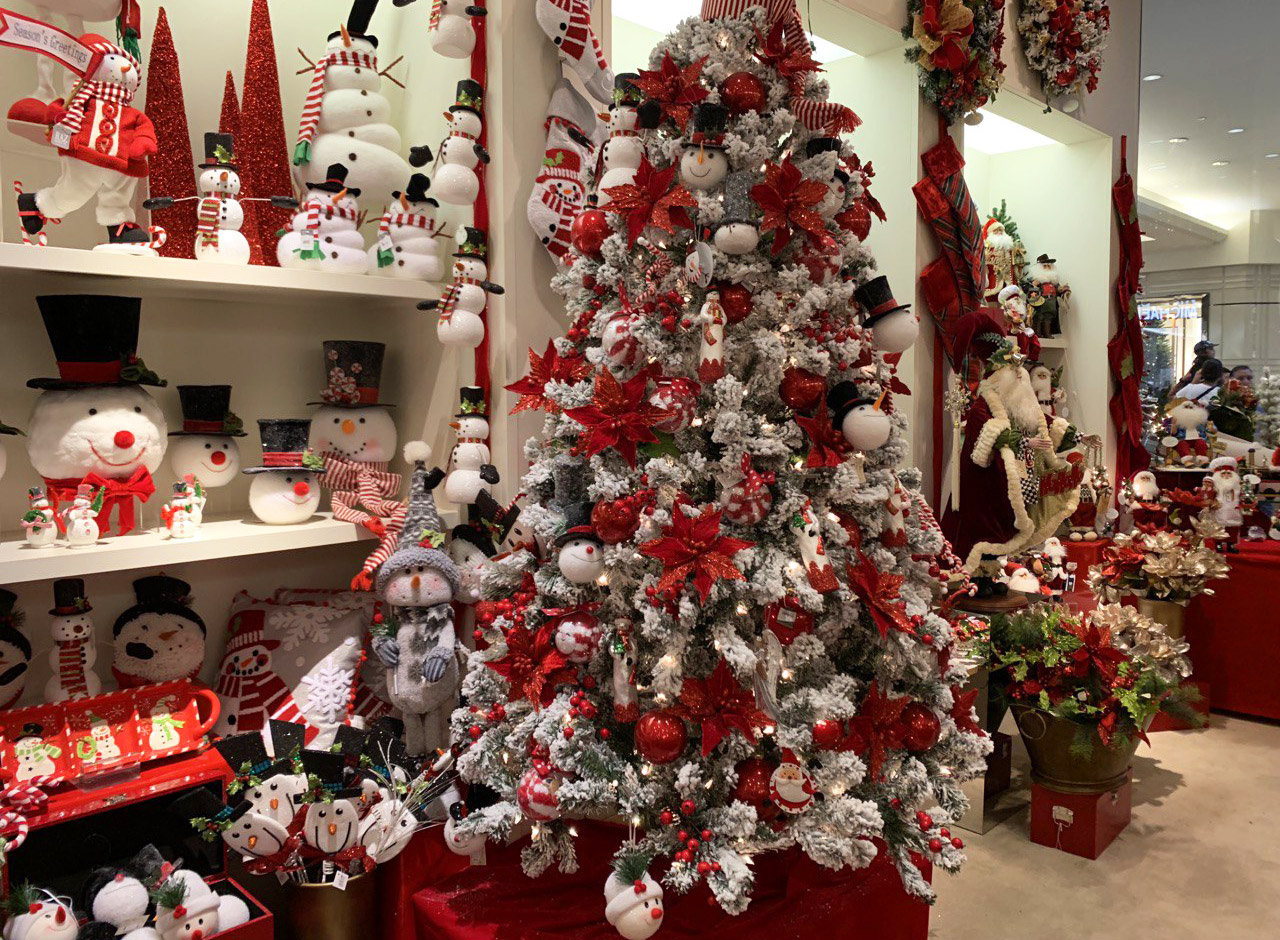 South Coast Plaza mall in Costa Mesa, California, goes big for Christmas with not one, but two Santa's locations and plenty of holiday activities to keep everybody entertained. The mall is a very popular local and tourist shopping destination with 250 boutiques and every designer name under the sun. The most important thing is that you don't have to shop at Balenciaga and Gucci to bring your entire family for some serious holiday fun, because everybody is welcome and everybody will find stores for their budget.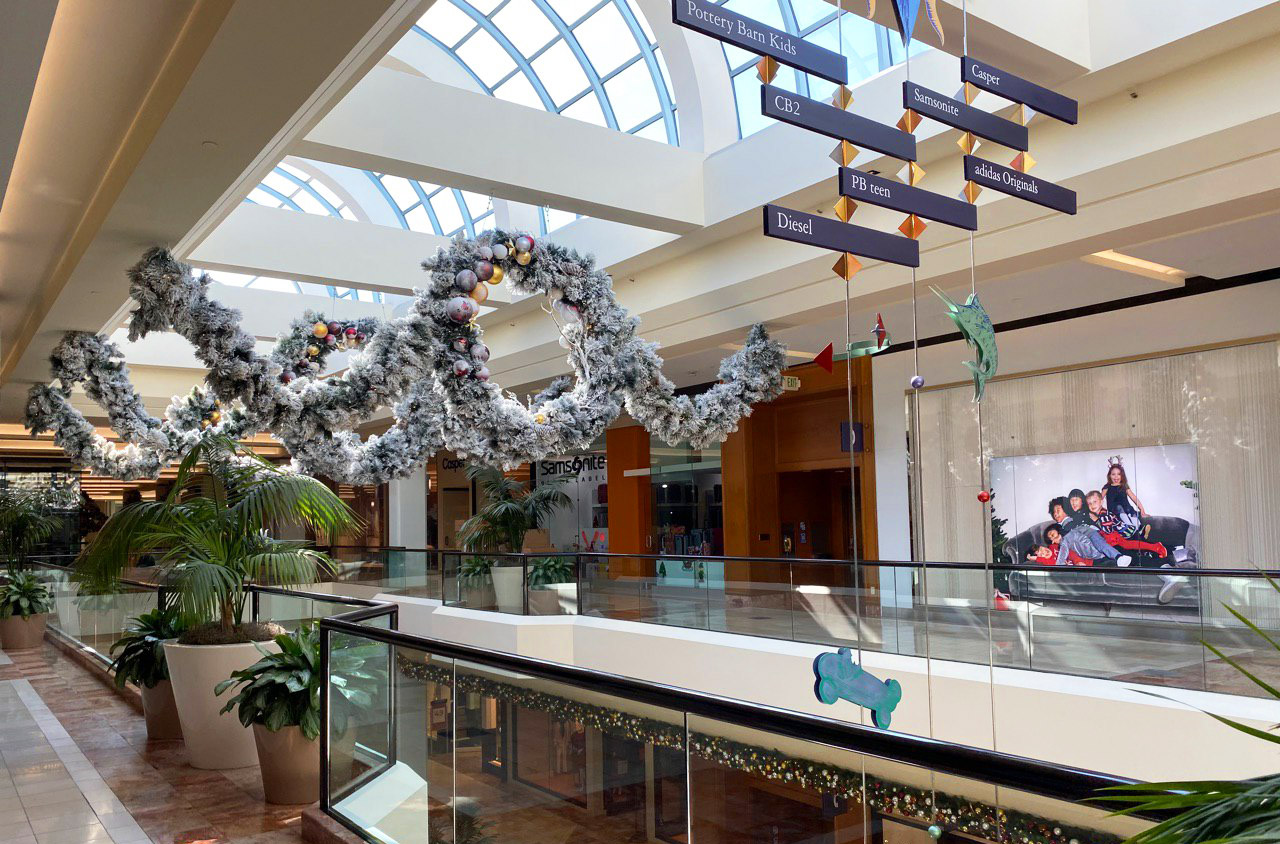 The fun starts at nearby Town Center Park Christmas Tree lighting ceremony. The tree is usually around 100 feet tall and comes from Mount Shasta area some 675 miles away. It gets decorated with over 15,000 twinkling lights and during the ceremony is celebrated with Orange County High School of the Arts students' performances. Santa also makes a visit and provides great mood for all families and tourists.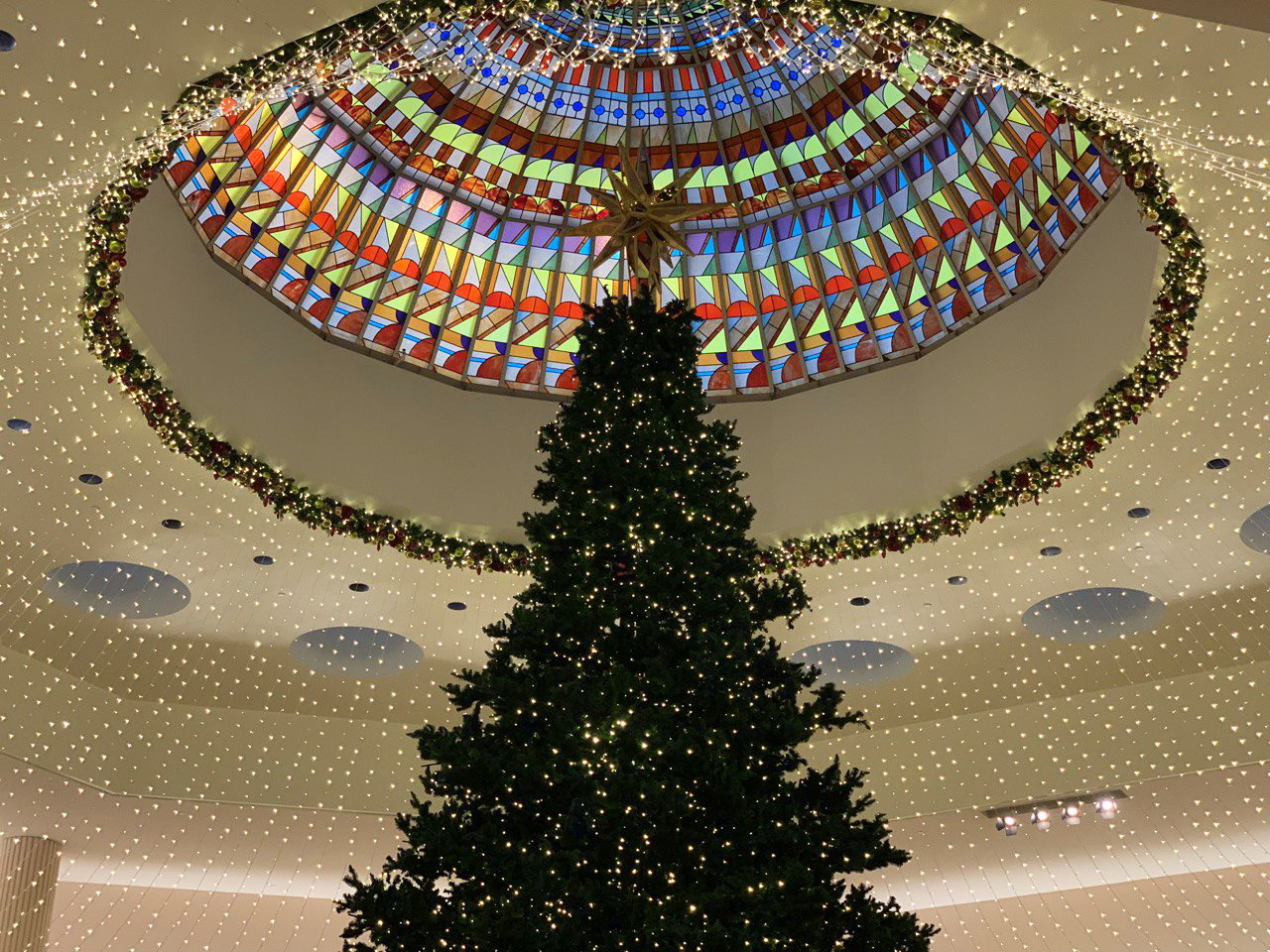 When you come for holiday activities to South Coast Plaza mall, you will need to refuel before all the fun is visited and done, and there are many options for that. All the dining and lunch places are nicely decorated and sometimes offer special holiday delicacies.
Santa's visit is, of course, the highlight for every child, so do visit him. You won't even have to fight huge crowds there because South Coast Plaza has two locations for meeting Santa. Weekends do get very crowded though, so put your name down as soon as you come to the mall and enjoy shopping until Santa is ready for you. The main Santa's Village is at Carousel Courtyard, and a smaller North Pole place is by the Macy's Home Store Wing.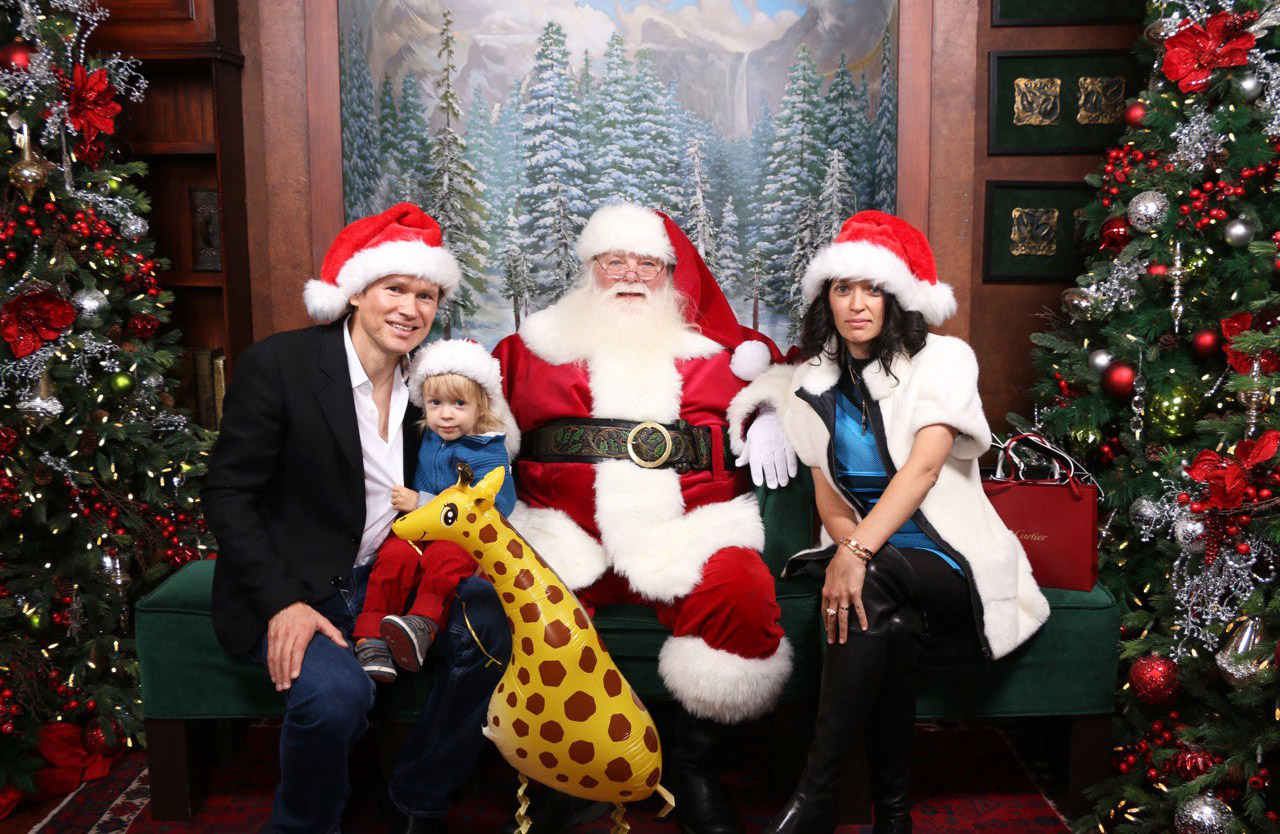 Fun fact – all their Santas have real beards, so good luck pulling that off. All kids who take pictures and purchase at least one, get a free ride on Santa?s Express Train in North Pole. All other kids can ride the train for $1. Then there is the famous carousel transformed into Reindeer carousel, where rides are also $1.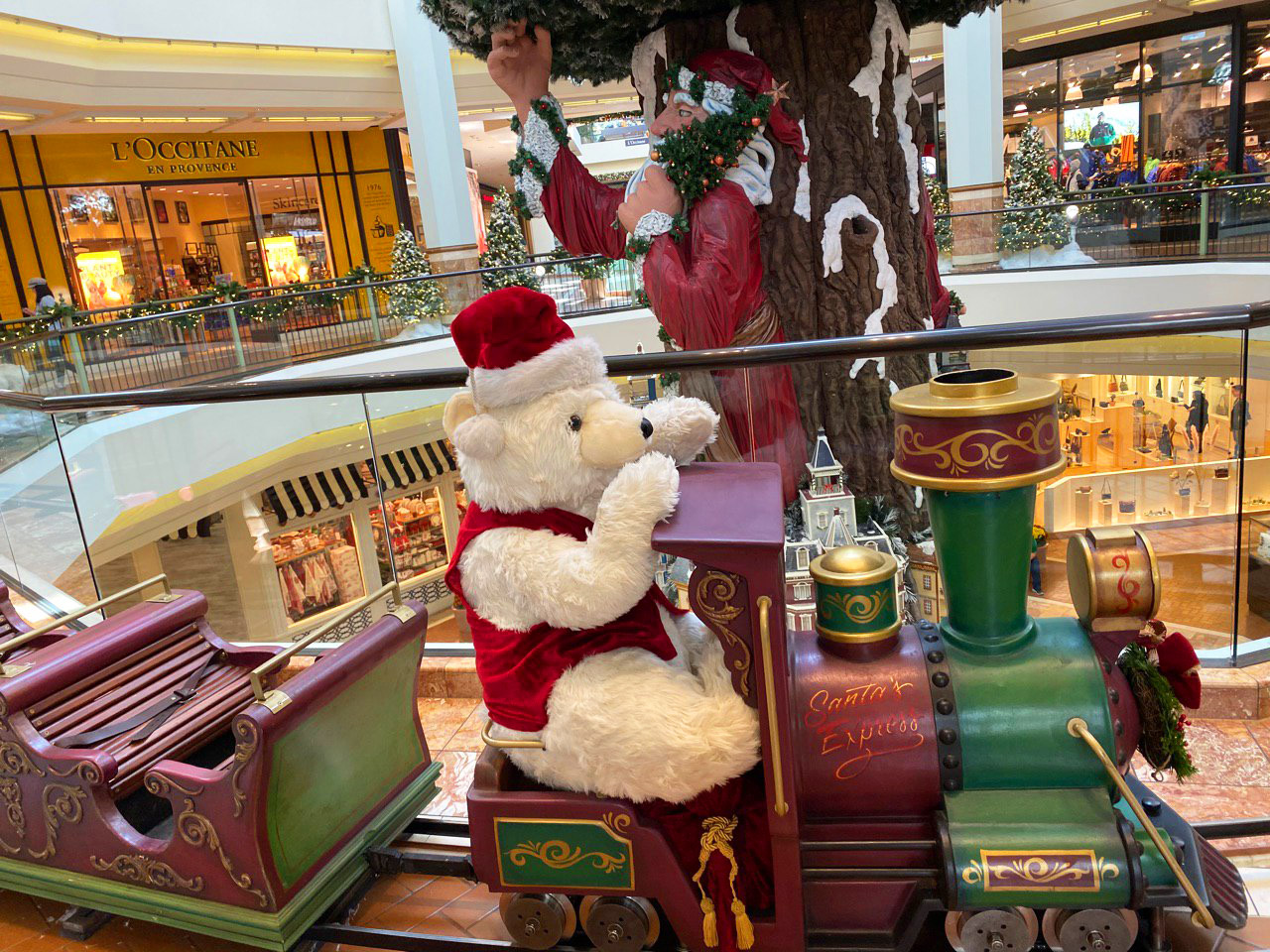 Kids are invited to choose a wooden craft and have fun coloring or painting it before taking it home. This activity is available through December 24th.
The entire mall is decorated beautifully, shoppers are offered complimentary hot cider or a cup of cocoa, and we can't imagine a better place for awakening your holiday spirit than South Coast Plaza in November and December.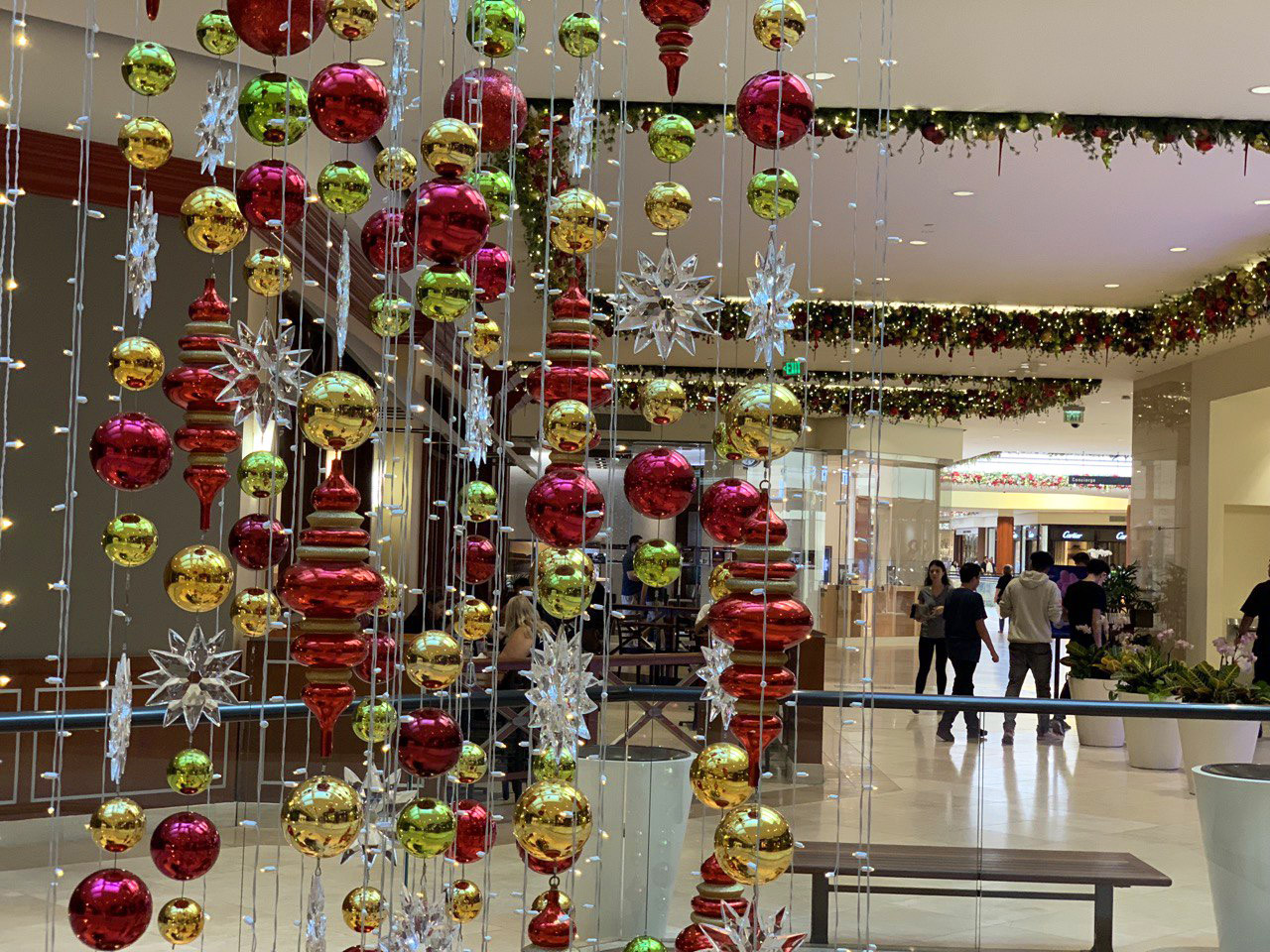 There are also a few pop up stores that open up just for this time of the year – LEGO, Harry & David, FAO Schwartz, Mrs. Beasley's, Brookstone, and more.
Finally, there are some wonderful balloons available for purchase right by Carousel Court from Puzzle Zoo. Balloon artist Treb Heining makes the most elaborate balloons there too. They are $10 each, include lights, characters, and last a month, which is kind of like all the way to Christmas. 
In our opinion, South Coast Plaza is one of the best places to spend a day before Christmas in the entire Orange County!