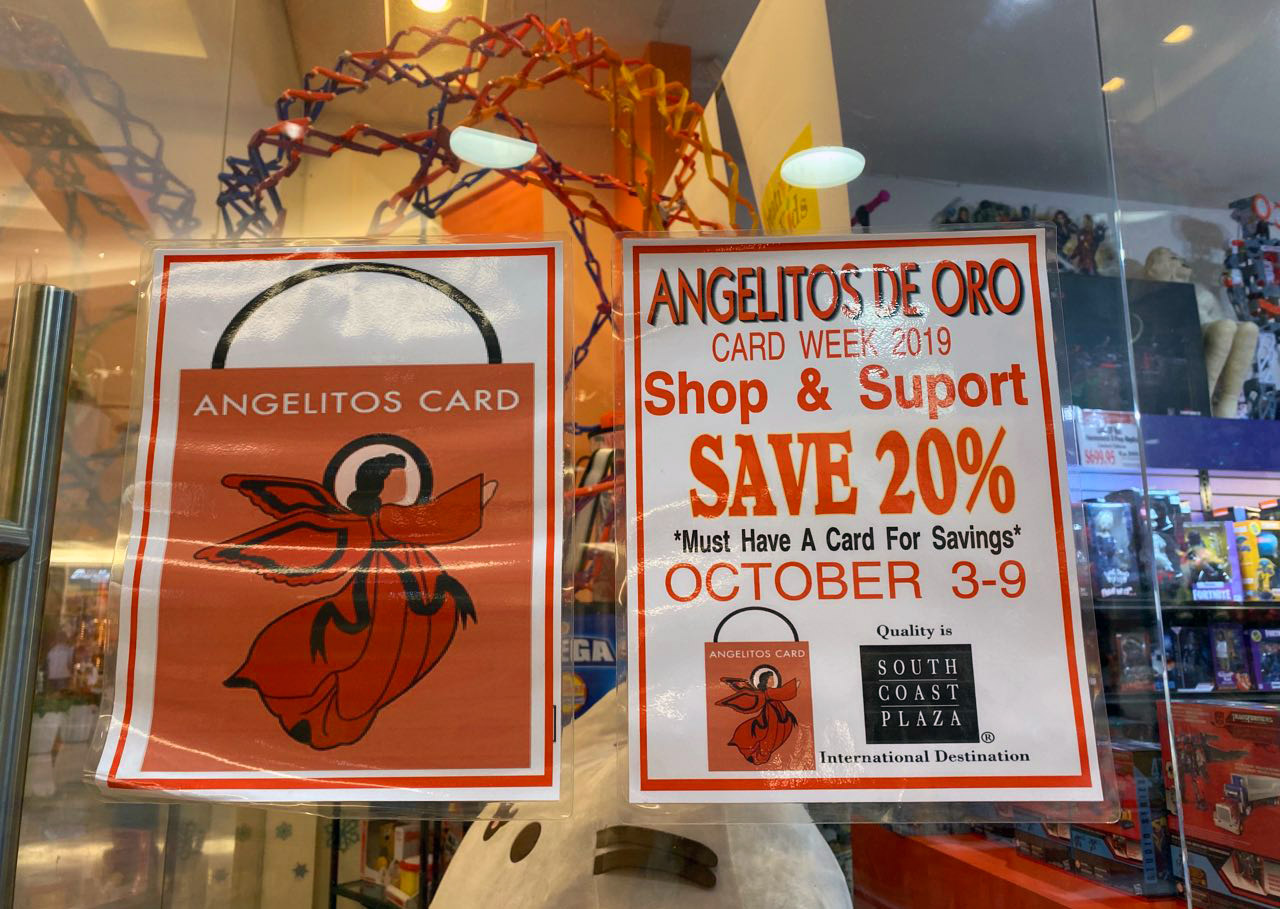 This event is organized by Angelitos de Oro, a branch of Big Brothers Big Sisters in Orange County, who are raising funds for support of the organization's mentor educational programs. The OC group has been around since 1958 and so far raised over $6 million for Big Brothers Big Sisters. The local headquarters are located in Santa Ana and oversee the operations of Orange County. The entire organization helps support over a quarter million children, while OC branch together with Inland Empire, which opened in 2013, are serving over 3,400 children. If children stick with the program and their mentor, they have a better chance to stay at school, avoid violence, and illegal activities. The importance of that can't be underestimated for families with difficulties and for kids without role models.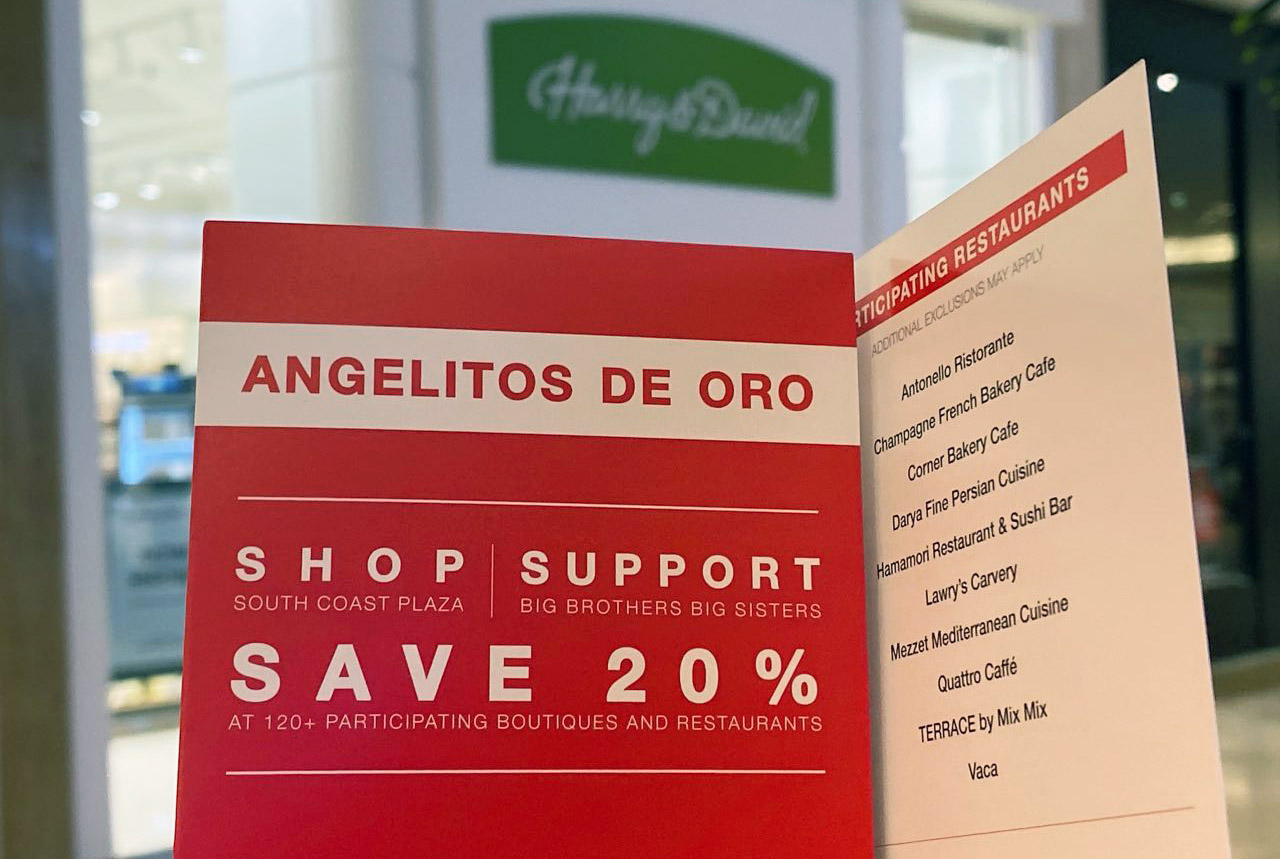 The funds from Angelitos Card sales are essential financial support for the company to move forward and continue its mission of matching thousands of children with qualified mentors. Getting back to the event – all the proceeds from the sales of Angelitos cards at South Coast Plaza will go to Big Brothers Big Sisters of Orange County and the Inland Empire.
The cards cost $60 and offer up to 20% savings at over 120 participating retailers and restaurants. This fundraiser is open for a week of October 3-9.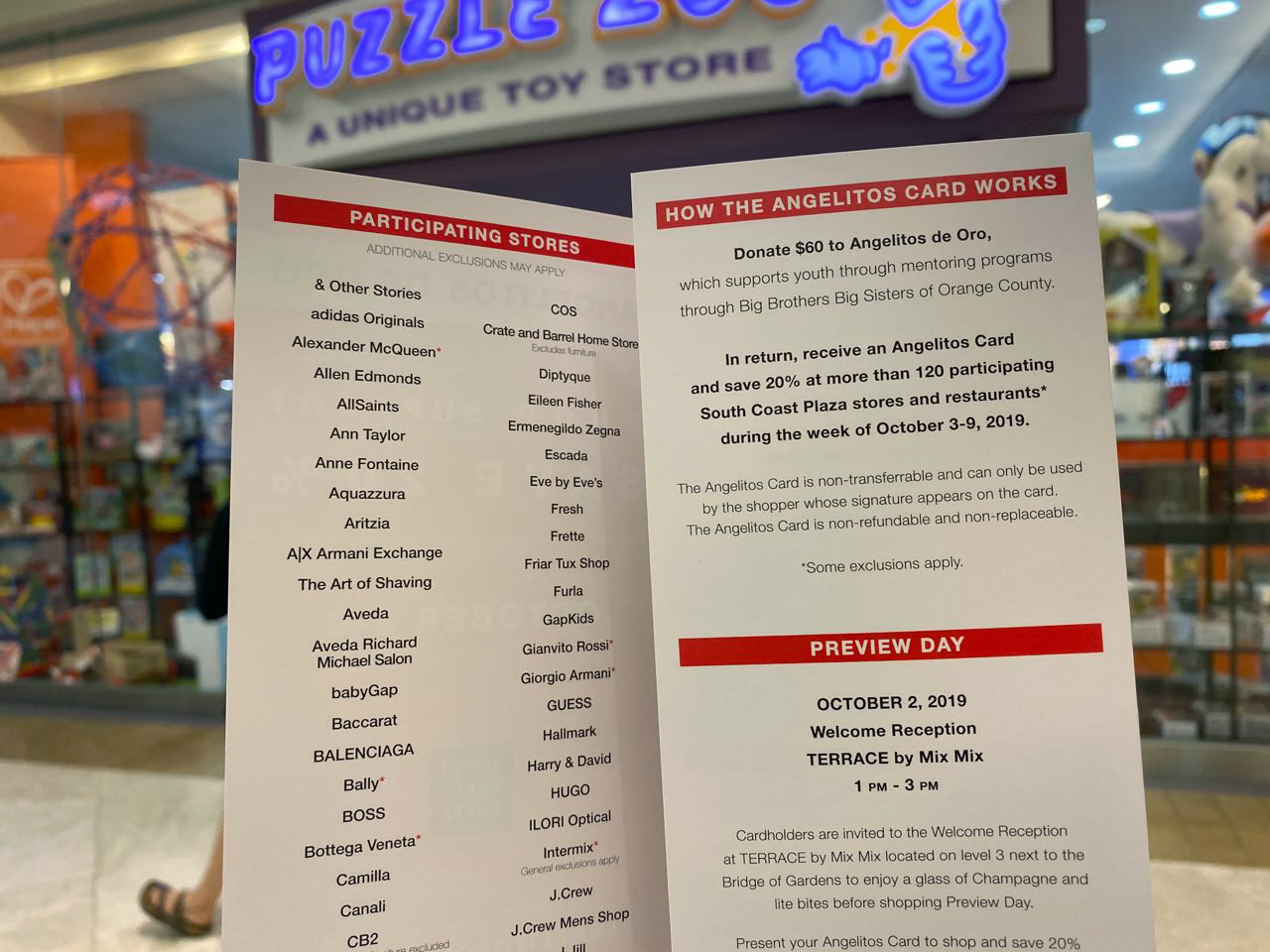 The entire celebration starts October 2nd with a Preview Day. While the cards are not sold then just yet, RSVP-only attendees are invited to the reception with champagne and some bites from Mix Mix at 1-3 pm. The early shopping will be open for 20% off purchases with 10% of that going to the organization. Cardholders who are interested can RSVP via email of RSVP@southcoastplaza.com. To enter the reception you will have to show your Angelitos card at the door, so please have it with you.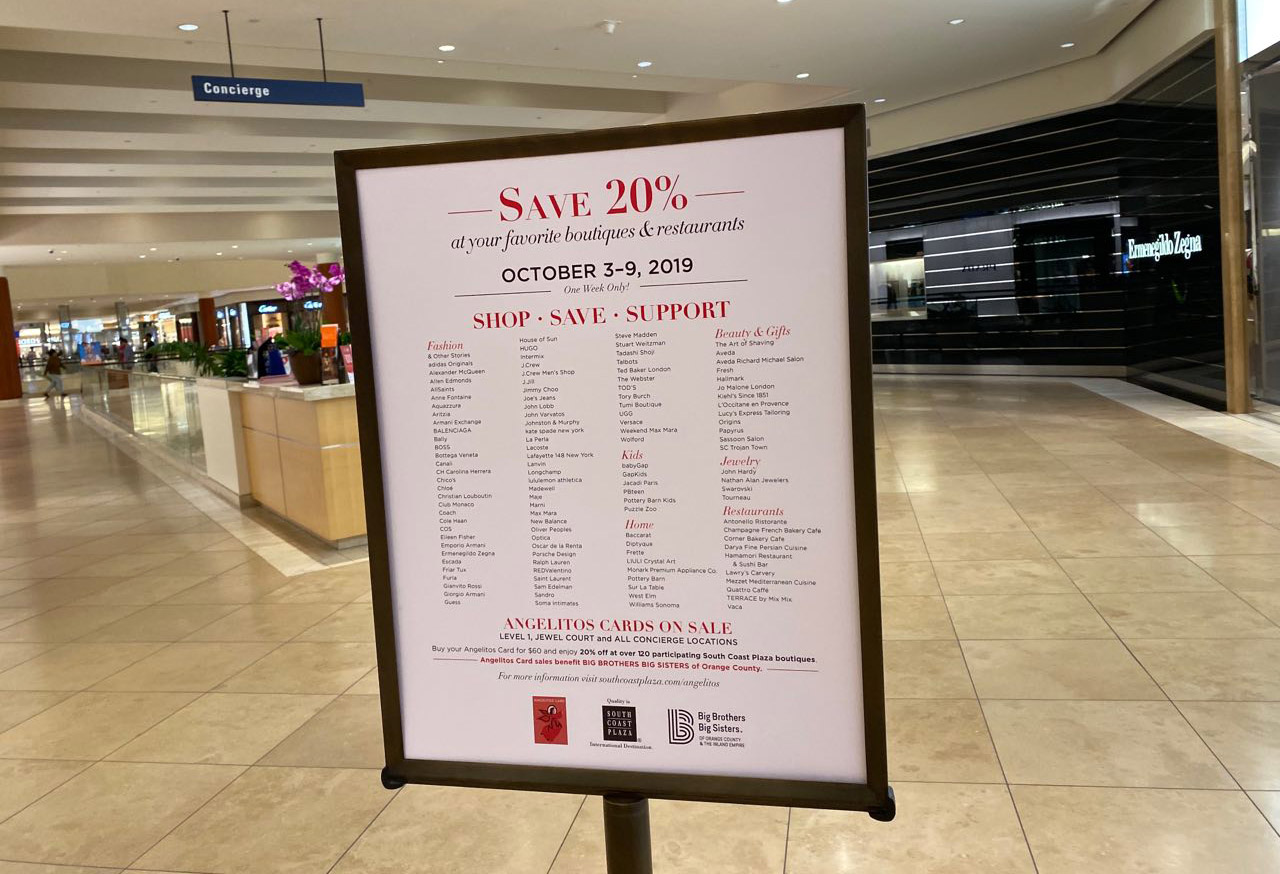 The Big Brothers Big Sisters have been working since 1958 to combat various behavioral problems of youth with adversity with strong, enduring, and real mentorships that are on one-on-one basis and feel like friendship with somebody young people could look up to and trust. The organization strongly believes that with a strong mentor disadvantaged kids can reach their full potential and choose positivity in their life. This obviously takes a lot of time and dedication from all volunteers and donors involved. The sale of Angelitos card is just one of the ways to encourage donations for this great cause.
The tradition of Angelitos Card Week at South Coast Plaza started in 2001 and has become a nice annual tradition.
You can use the card countless times during this week in October, but you might also have to deal with some exclusions for items that are discounted, on sale, or in clearance section, so be aware of that. You will also not be able to combine the card's offer with any other, so don't expect to double up on coupons and 20% off.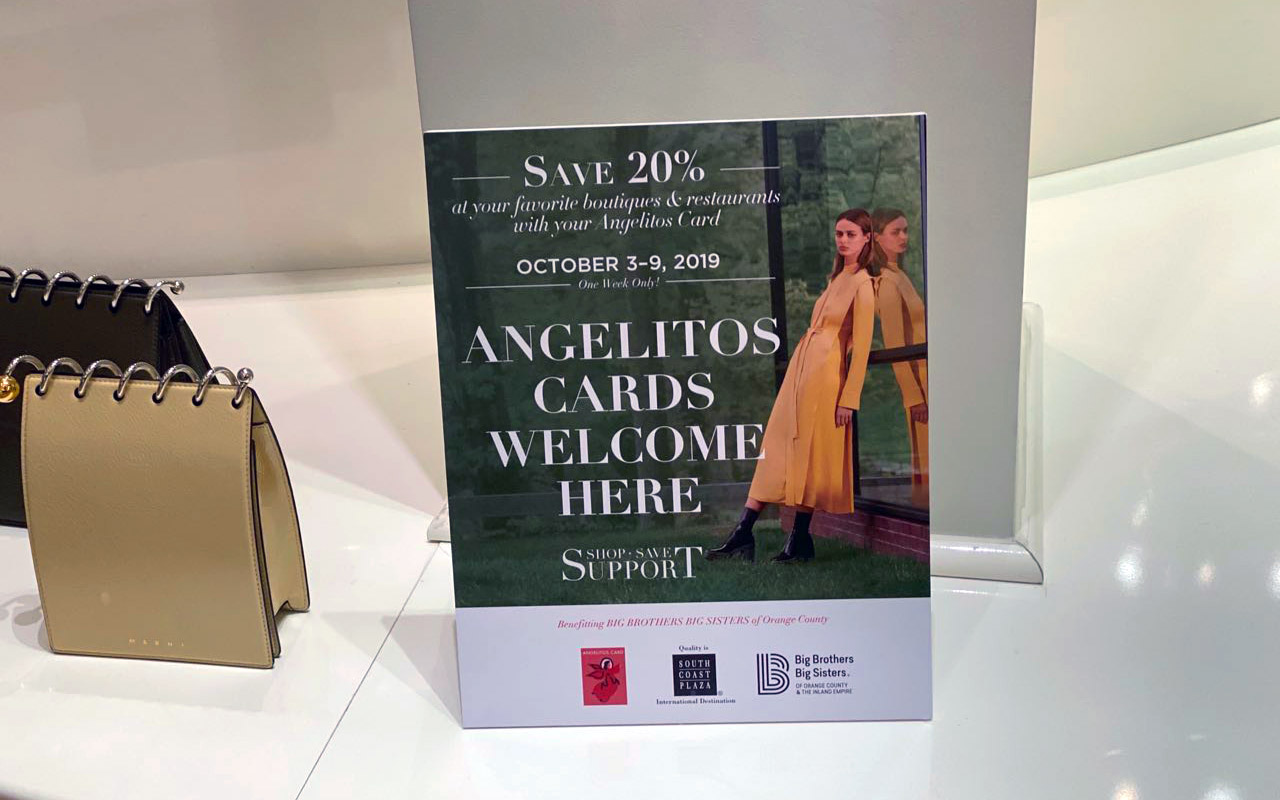 If this cause appeals to you and you are interested in saving 20% for a week, consider participating in this event and start by buying the card online at angelitosdeoro.org. All cards purchased after September 27th will be available for will-call pick-up at the Angelitos Card Desk at the mall.