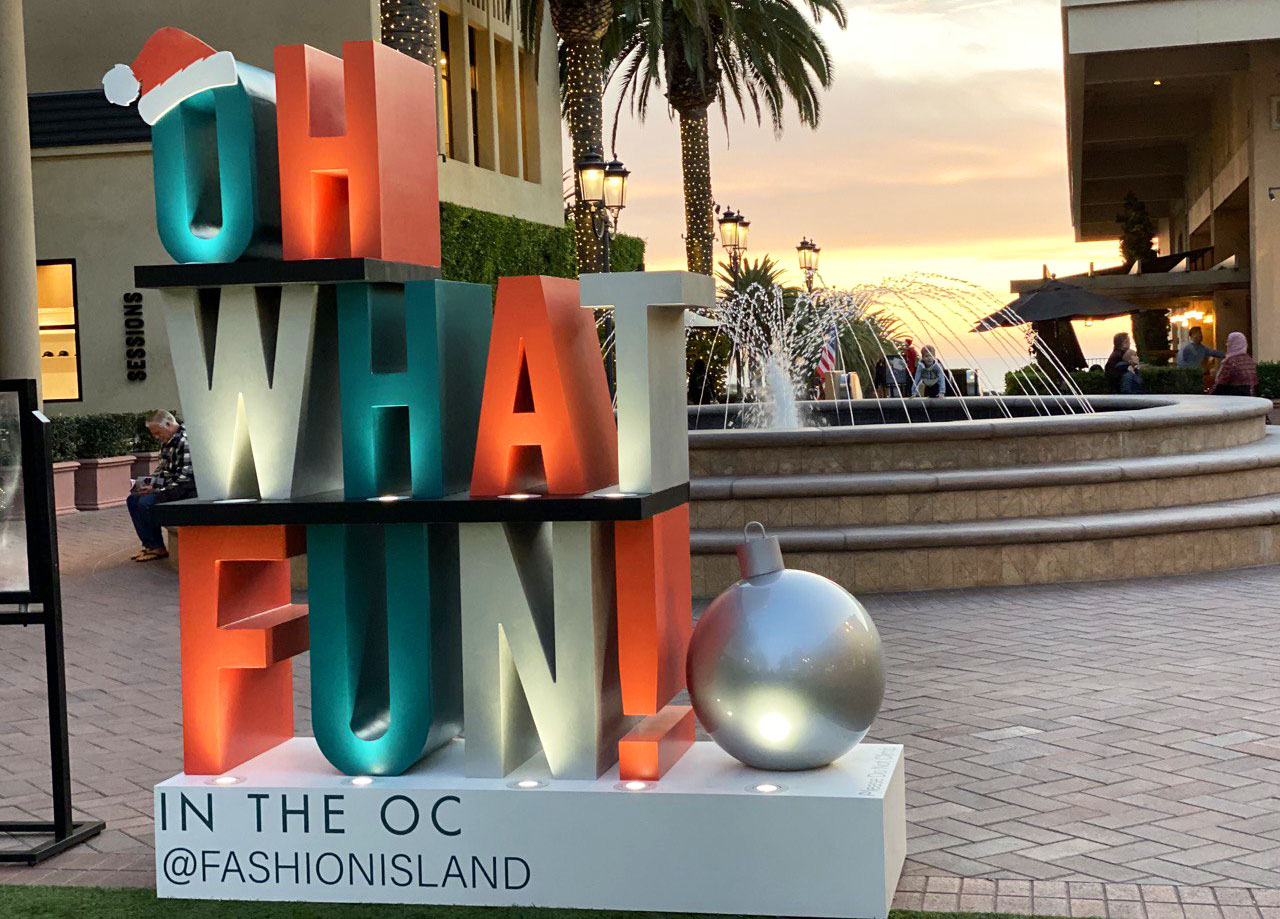 As holidays are fast approaching, Thanksgiving and Christmas celebrations are everywhere, from Christmas tree lightings to fairs, Santa's visits, and food and drink festivals. This is the best time of the year to make an outing out of that and encourage your family to make memories while immersing in holiday spirit.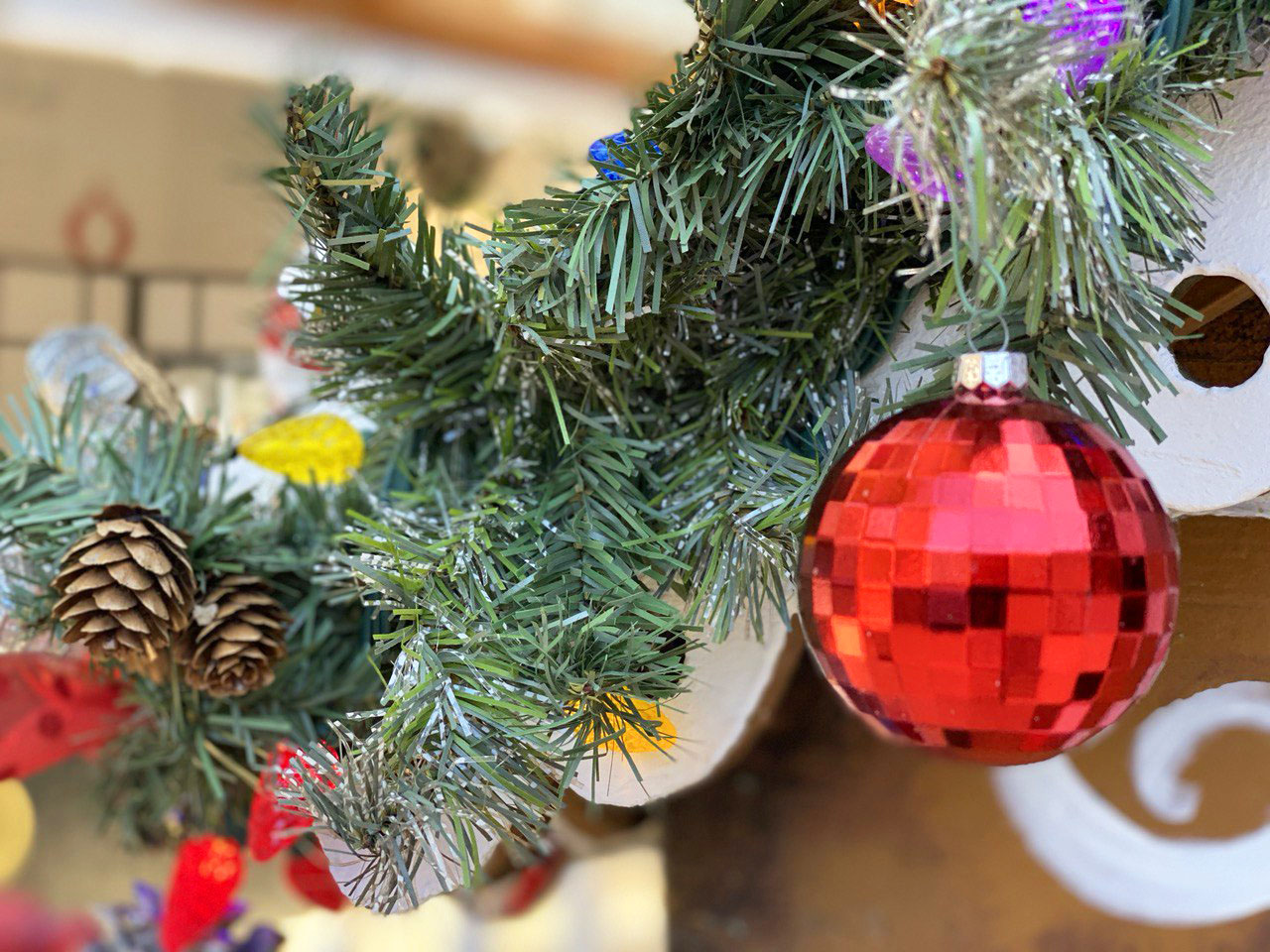 This is what you can do in Orange County this November and December:
1. Beginning November 22
Holiday Tea at Waterline Restaurant in Balboa Bay Resort
Guests are welcome to join this delicate tea ceremony every Friday-Sunday, complete with pastries and small bites. There will be $40 charge per guest and extra coverage for champagne, if desired. Kids will be treated with herbal tea.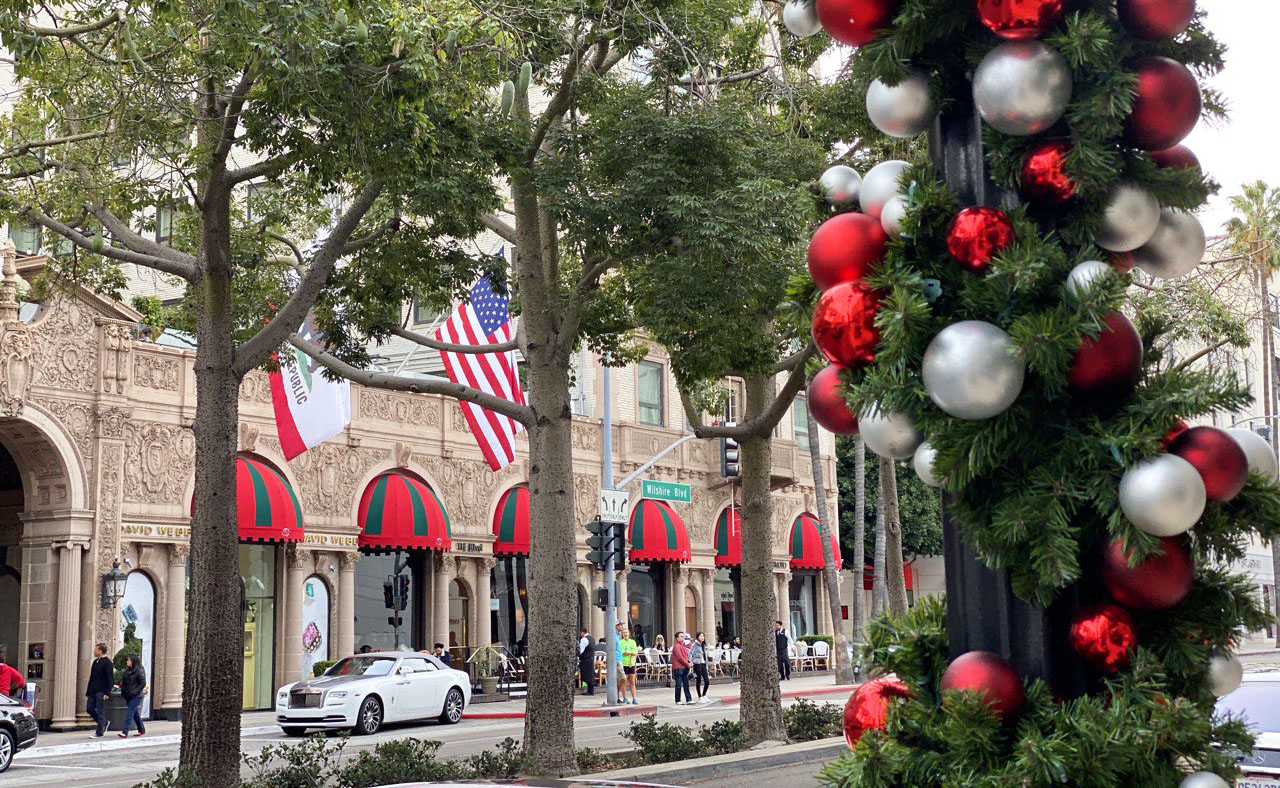 2. November 23
Santa Claus Skydives onto Huntington Beach in Pacific City
Come and be mesmerized by brave Santa and two elves that will land right from the sky to take pictures with you and bring holiday songs, Santa hats, and candy cane for all.
Sawdust Winter Fantasy
Come see local artists selling their art and enjoy live music, interactive art projects, and taking pictures with family and loved ones.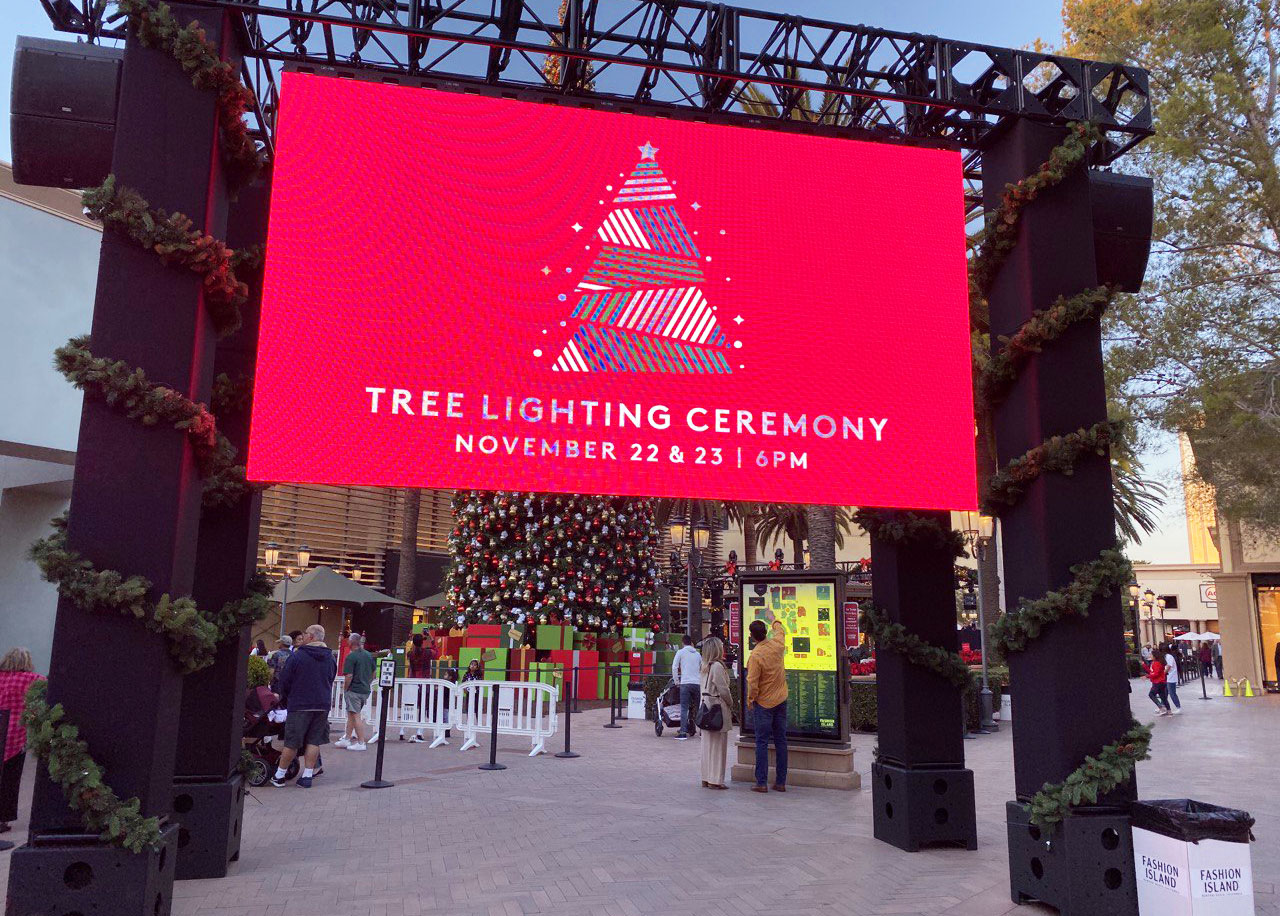 3. November 24
Miracle on Main Street
Come to Huntington Beach Main Street for yearly tradition of Christmas Tree lighting, meeting Santa, and a fair full of entertainment, crafts, vendors, refreshments, and fun for kids.
Swedish Christmas Fair of Orange County
The Swedish Women's Education Association of OC will invite you all for hand-made unique gifts, crafts, clothing, decor, art, and traditional Swedish celebration is a little bit of Europe right in Orange County.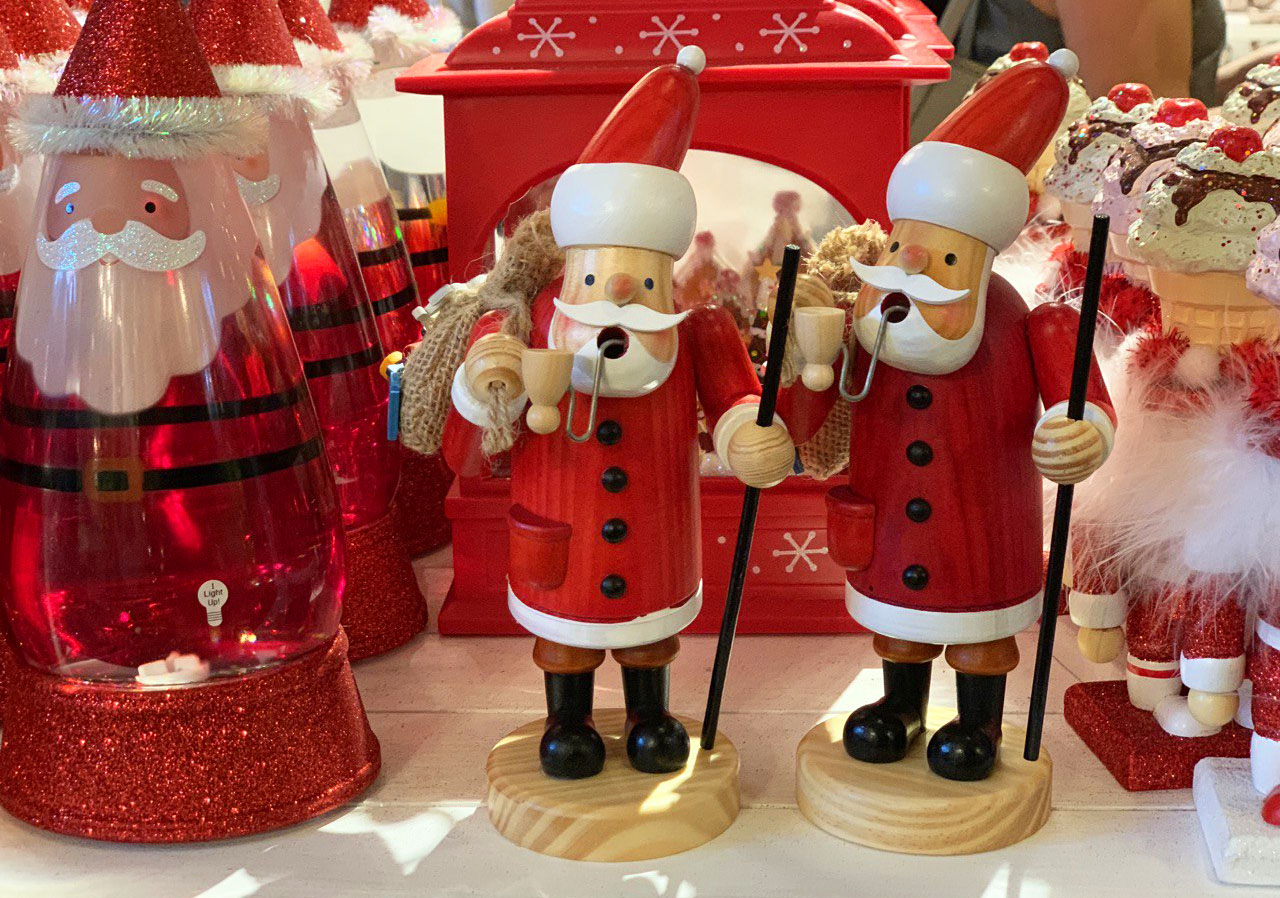 4. November 29
Golden Friday Fun Run 5K
Forgo the crazy shopping on Black Friday and join Golden Road Brewing for a run and a free t-shirt, two beer tickets, and a snack. Proceeds go to OC-based Barks of Love dog rescue organization.
5. November 29 – December 31
Holiday Afternoon Tea at Montage Laguna Beach
Guests are invited for an extravagant affair of tea and decadent treats that are not only sweet, but also include lobster, black truffle, pies, and scones. There is a huge selection of exotic boutique teas for every taste and every caffeine level.
6. Through January 2
Gingerbread Extravaganza at Ritz Carlton, Dana Point
You should definitely see this yearly tradition of huge gingerbread house displayed in the lobby. This year it's all about Whoville and how Grinch stole Christmas, so expect 24×9 foot baked masterpiece to tell a story from Dr. Seuss.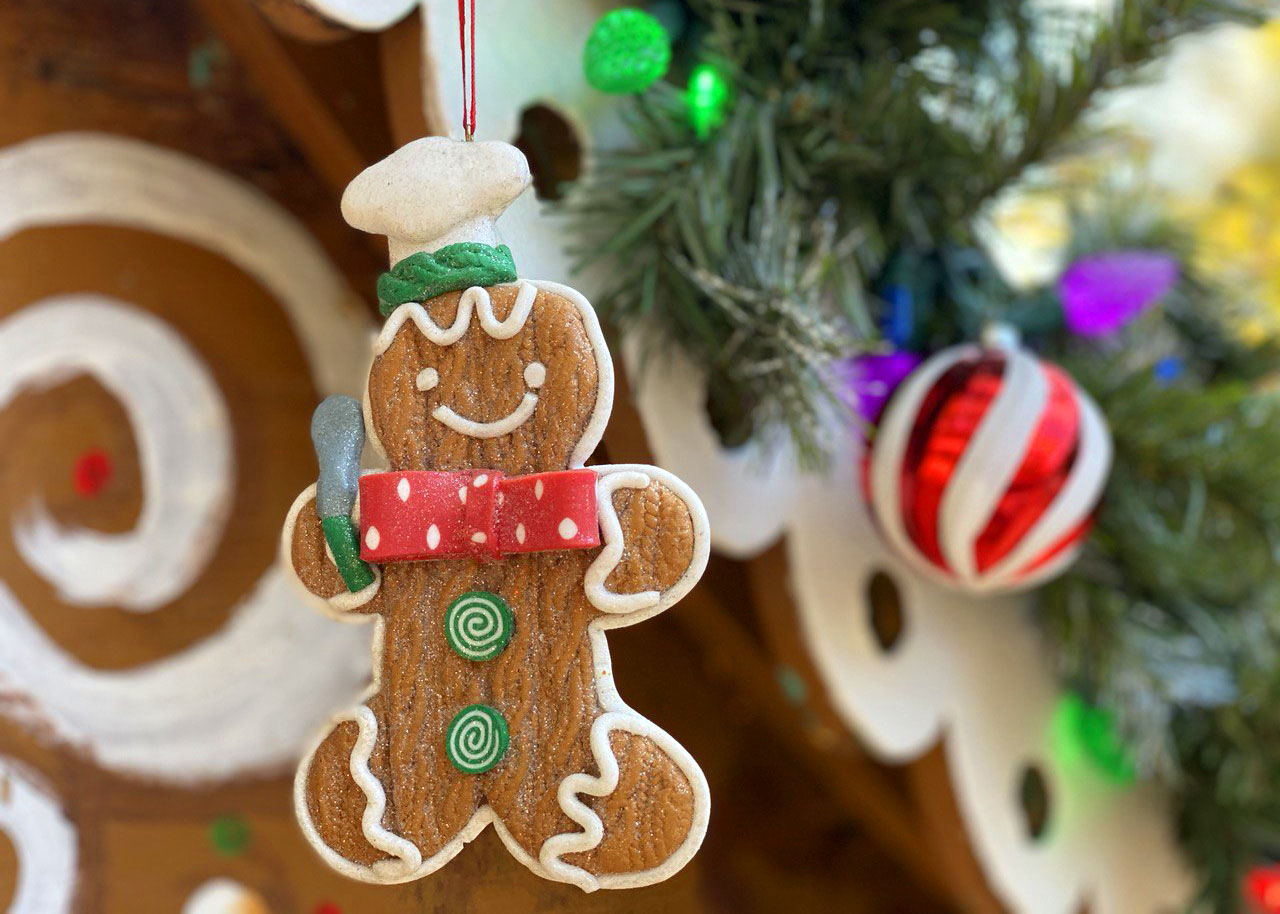 7. December 1 through December 29
Holiday Gingerbread Display in Fashion Island
This year you will be treated to "Fashion Island of Misfit Toys" gingerbread house from "Rudolph the Red-nosed deer" story. The display is sponsored by luxury designer stores in the mall, so be ready to see the names. Hot apple cider and cookies are provided for all on weekends while you can bring a new toy for Toys for Tots drive.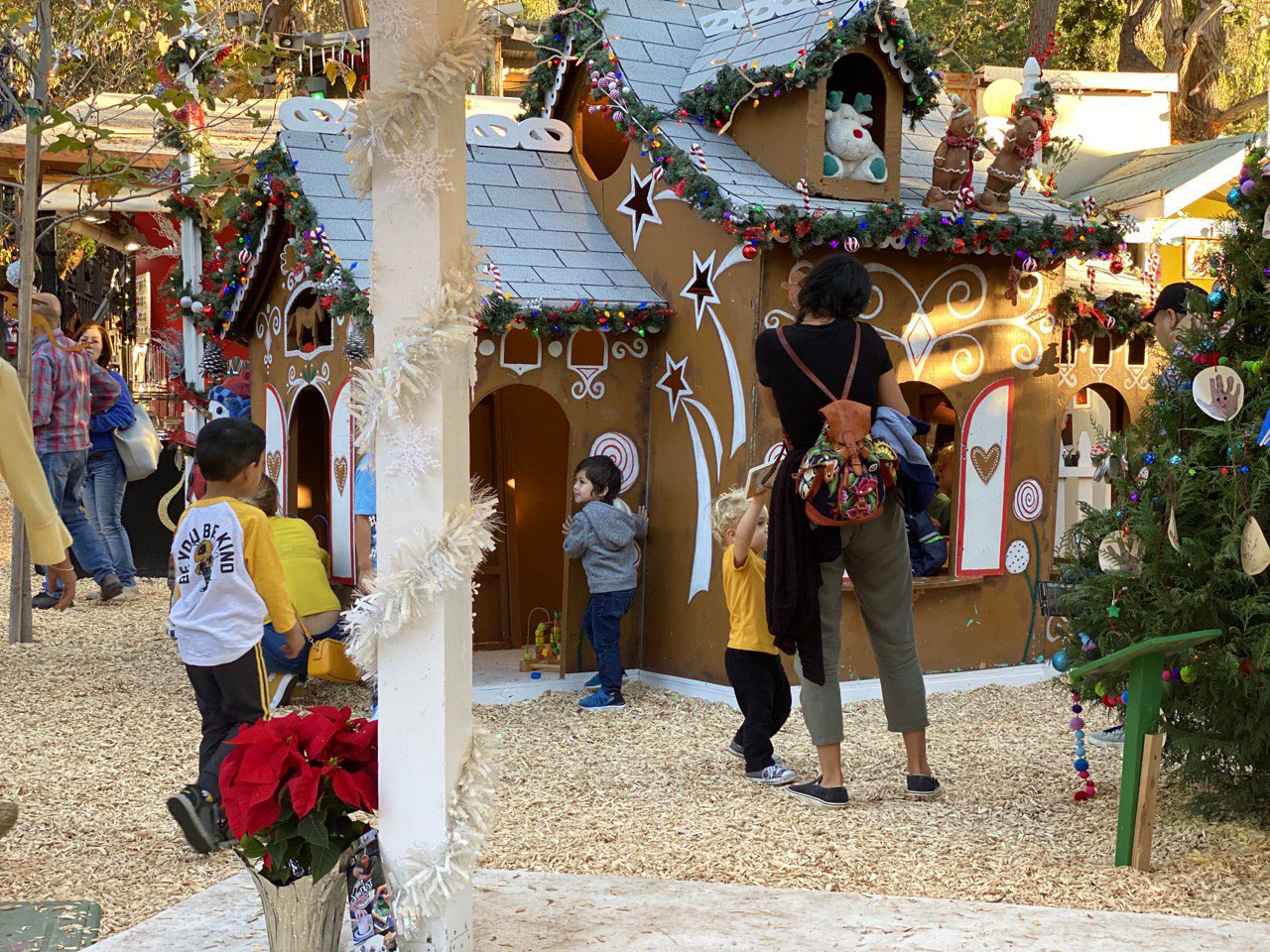 Holiday Fireside Sessions & S'Mores at Oak Grill
Located in Fashion Island, this hotel invites guests and visitors to gather on the patio and listen to live music by local guitarists while enjoying a bite or two, including extravagant s'mores by the fire.
8. December 1 – December 22
Sunday Holiday Dinners at Café Jardin at the Sherman Library and Gardens
Come join an extravagant 3-course dinner and spend a delightful evening in this beautiful place. Call for reservation. The price is $75 per person.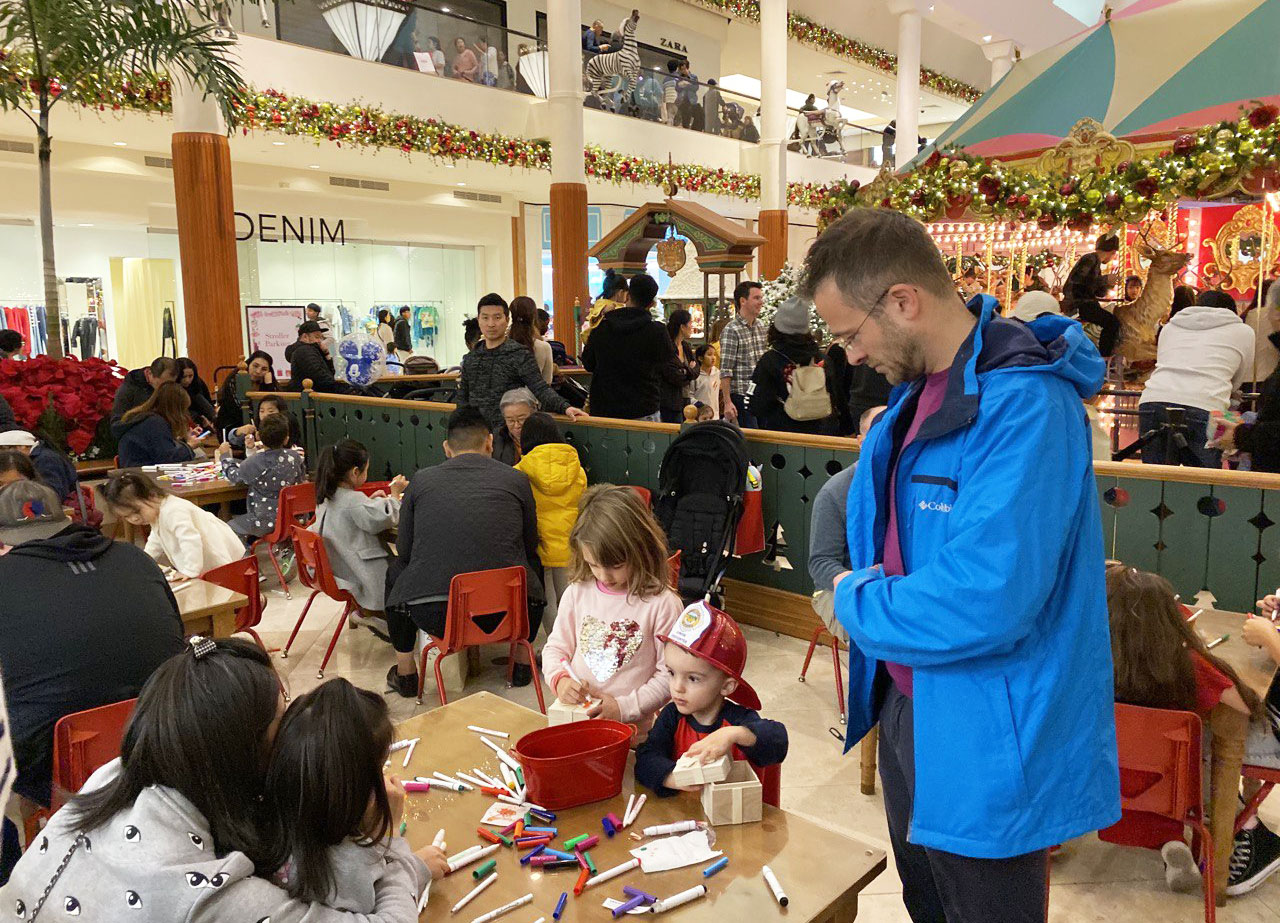 9. December 6-7 – December 13-14
Holiday Storytelling at Ritz Carlton
Families are invited to join the community for Christmas stories at the Eco-Adventure Center. You can bring a new book with you to donate to Miracles for Kids.
10. December 7-8
Boat Ride with Santa
Join El Camino Real Junior Woman's Club and take a 20-minute boat ride with Santa and his helpers around Dana Point Harbor. You will take plenty of pictures and will be able to make a small donation.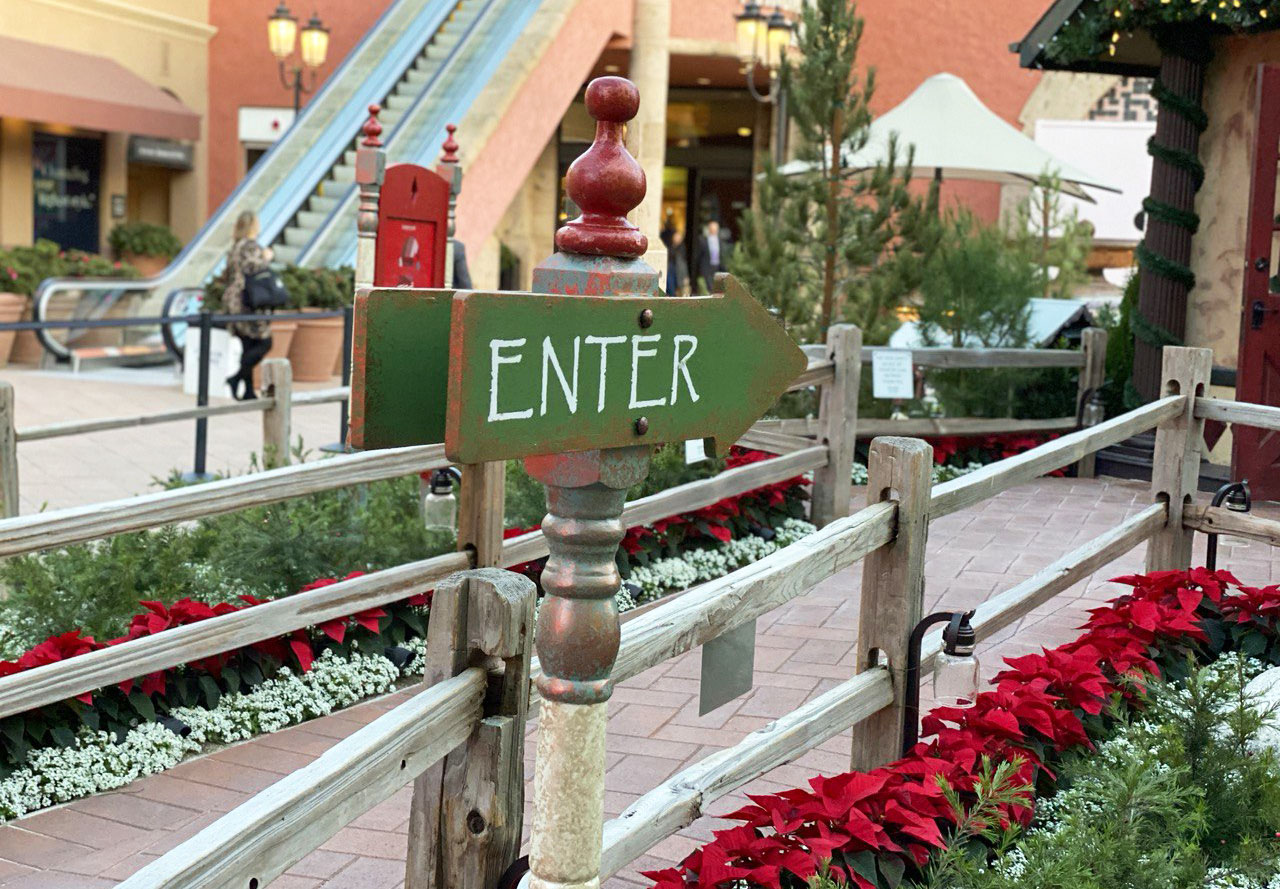 11. December 7
Annual Run for a Claus at UC Irvine Campus
This event is taking place for the 6th time and is bringing more and more people each year. Last year 3,500 participants came dressed as Christmas characters and ran to raise money for Toys for Tots, The Salvation Army, and the Kids Run the OC Foundation.
12. December 8
Howliday Yappy Hour at Balboa Bay Resort
A&O Kitchen and Bar invites you and your yappy companions for special treats, fun, gifts, and Santa photos. Dogs' best friends will be treated with cocktails from Tito's. You'll love the views and the refreshments.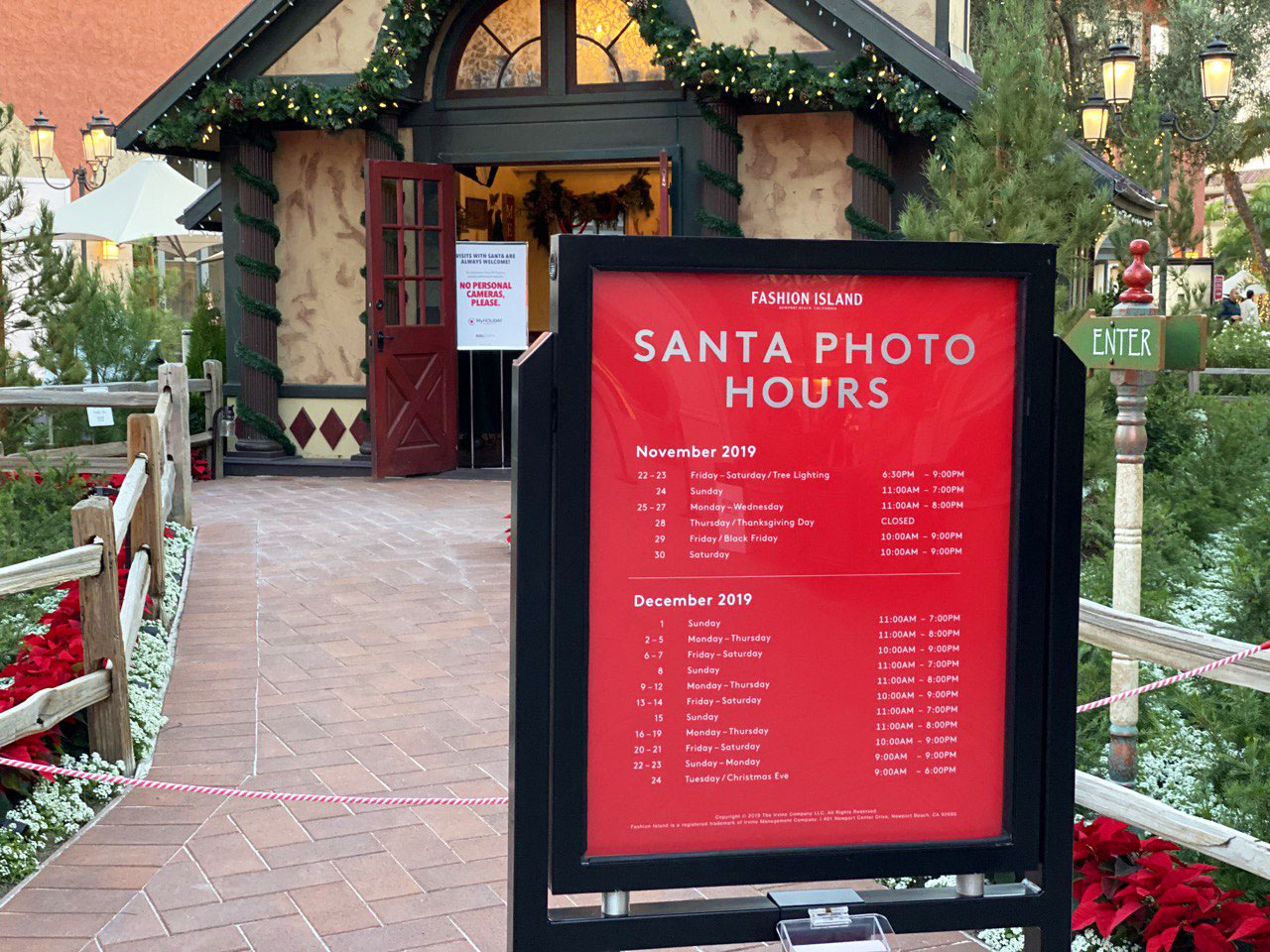 13. December 14 – December 21
Brunch with Santa at Newport Dunes Waterfront Resort
Bring family and friends, and the resort will provide tasty food, great mood, and Mr. Santa himself to join you at Back Bay Bistro. Pictures will be available and the buffet promises to be good.
14. December 14
Christmas at the Zoo
Come over to the decorated Irvine Regional Park Zoo for a celebration of the season to watch animals open their gifts and sniff for treats on their Christmas trees. There will be arts and crafts, and a visit from Santa Claus and Mrs. Claus, so pictures are definitely coming.
10th Annual Pancakes with Santa
Visit The Ranch at Laguna Beach for breakfast of pancakes with fancy toppings and treats complete with hay rides, face paint, ornament crafting, and Santa pictures. Tickets go for $45 per adult and $20 for kids.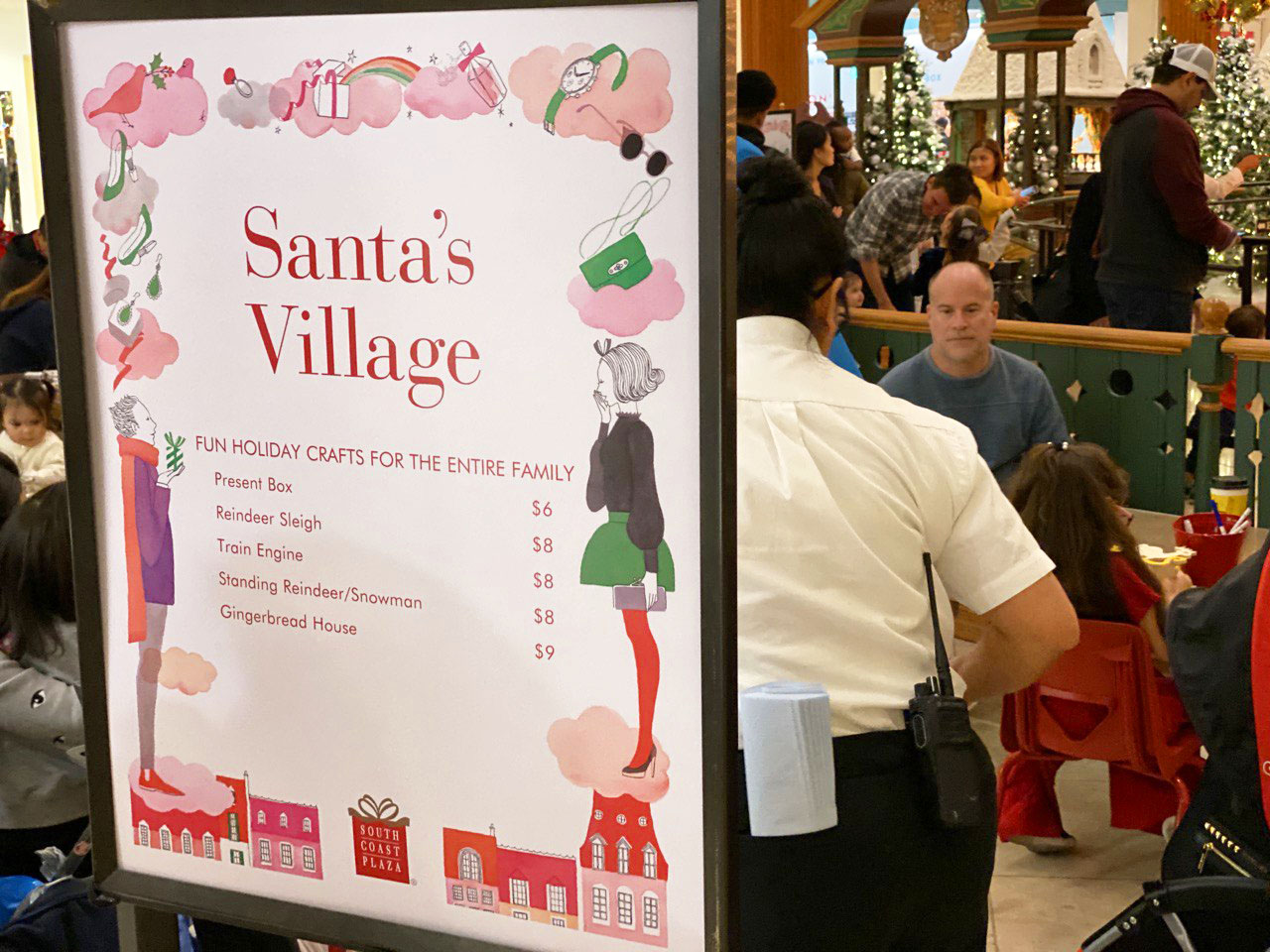 15. December 14-15
Snow Days with the Critters
Santa Ana Zoo is inviting all little elves for icy treats, winter decorations, festive music, games, crafts, and Christmas stories.
16. December 19 – January 5
Winter Fest OC in Costa Mesa
Traditional fair will feature holiday treats, live music and shows, carnivals, and even a petting zoo. Kids love playing in a fresh snow or ice skating by the 30 foot tall Christmas tree. New Year's night is big at the fair with fireworks and 3,000 balloon drop at 12!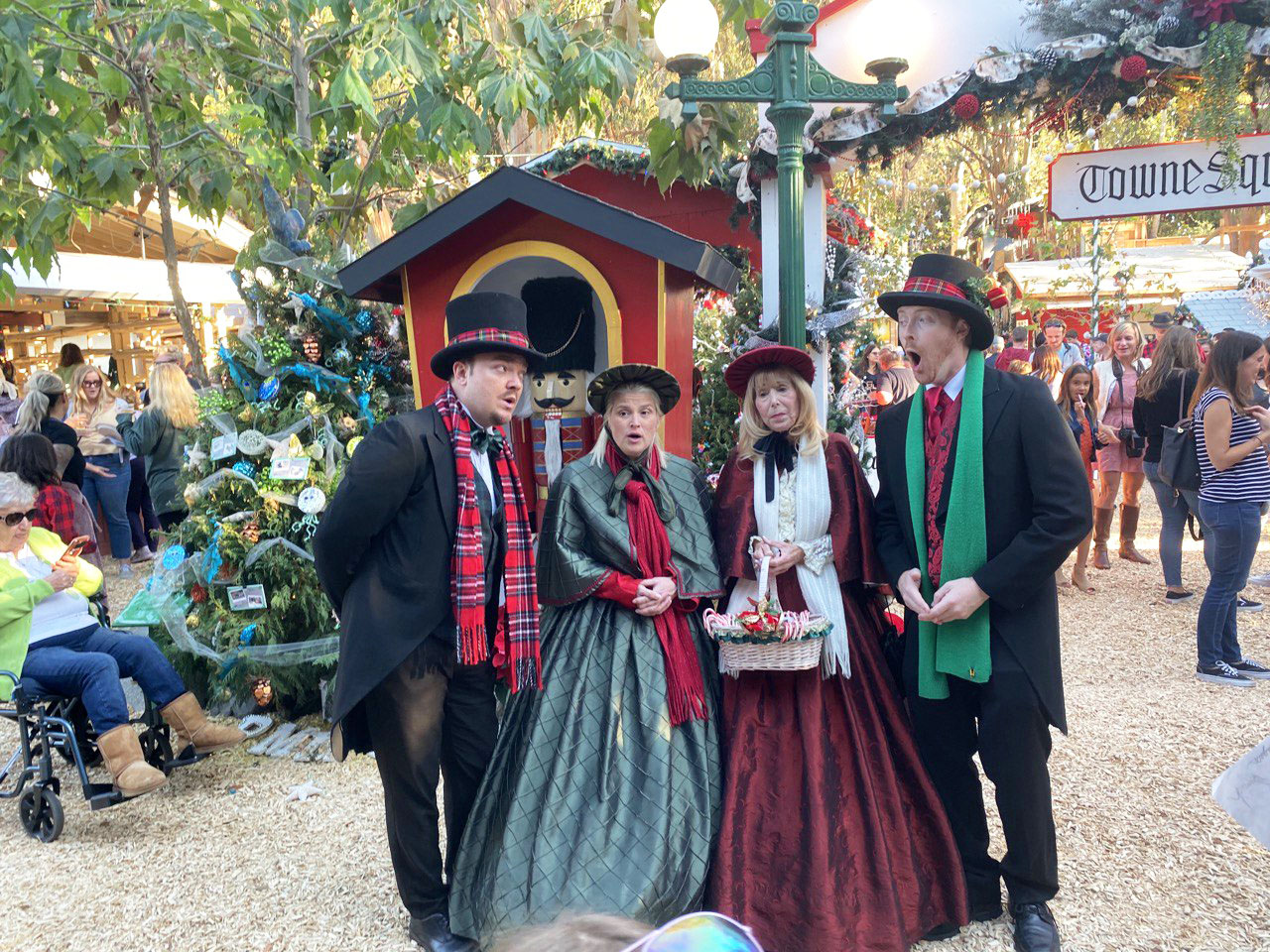 17. December 21-22
Gingerbread Academy
Create your own one-of-a-kind gingerbread house at Monarch Beach Academy with your entire family and then take it home. Santa Claus will be there for pictures!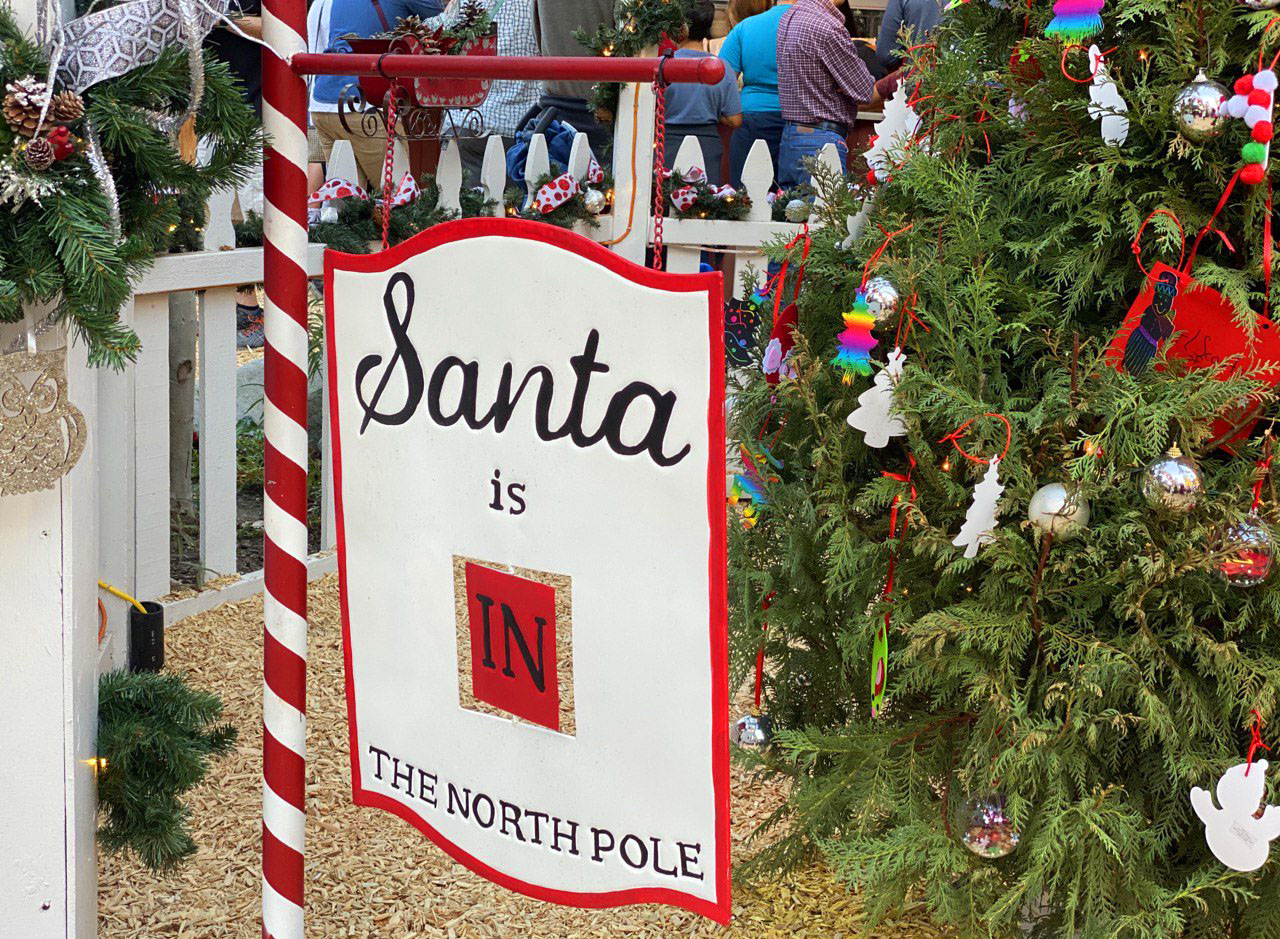 18. December 22 – December 30
Hanukkah Candle Lighting
Come to the Monarch beach Resort and participate in the traditional Hanukkah candle-lighting ceremony with rabbi.
19. Through December 23
Christmas Tree Lot
Come to Newport Dunes Waterfront Resort to pick a perfect fresh tree while sipping on free coffee or hot chocolate end enjoying beautiful setting of the resort.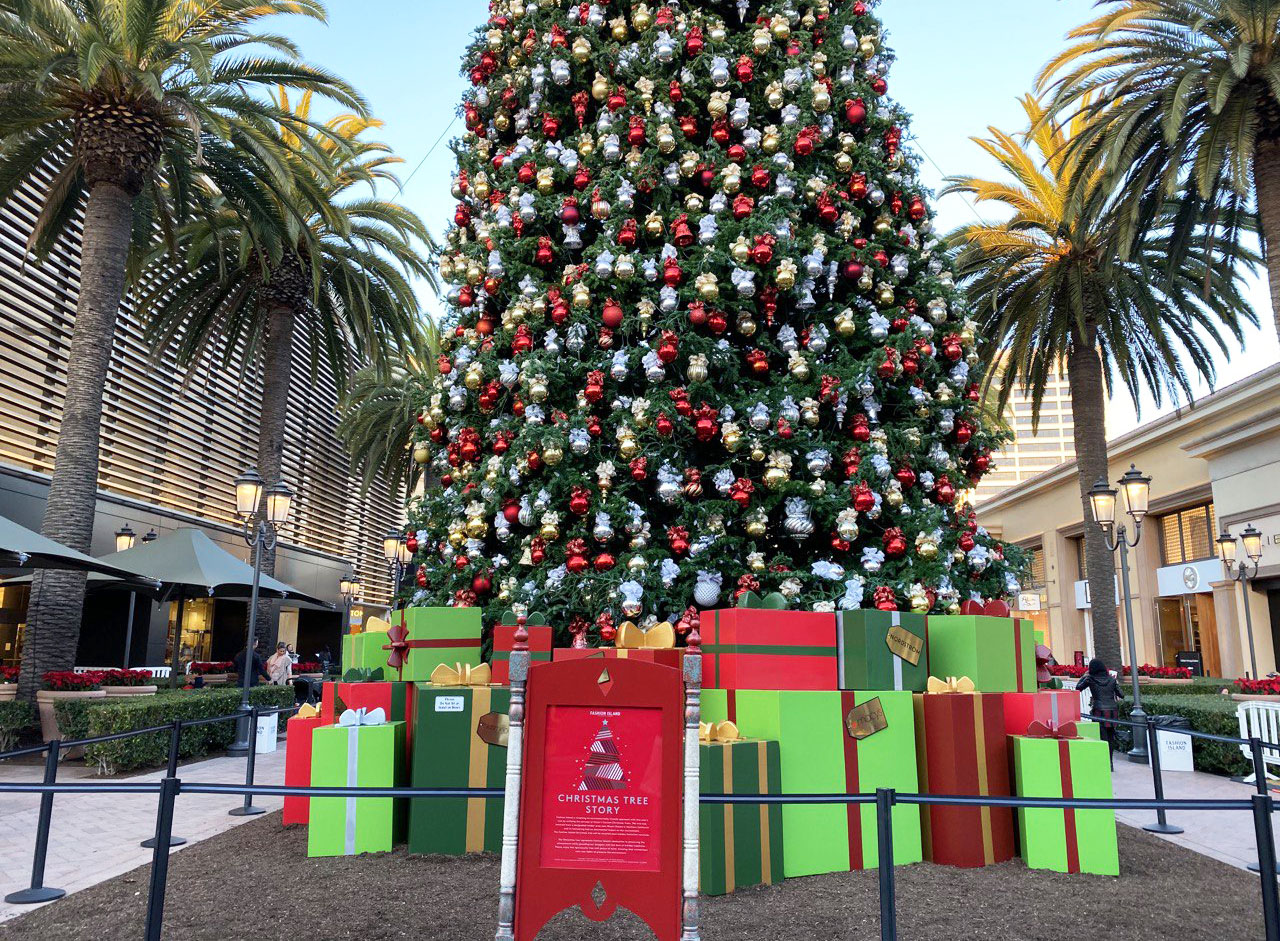 20. December 24
Christmas Eve Dinner at Back Bay Bistro
The dinner is 5-course and includes all seasonal favorites with entrees, sides, and dessert. Your dinner will be accompanied by beautiful bay views and Christmas lights.
21. December 25
Christmas Brunch at The Ranch at Laguna Beach
Guests are invited for a full Christmas menu, live music, and picture booth. It is $85 for adults and $40 for kids 12 and under.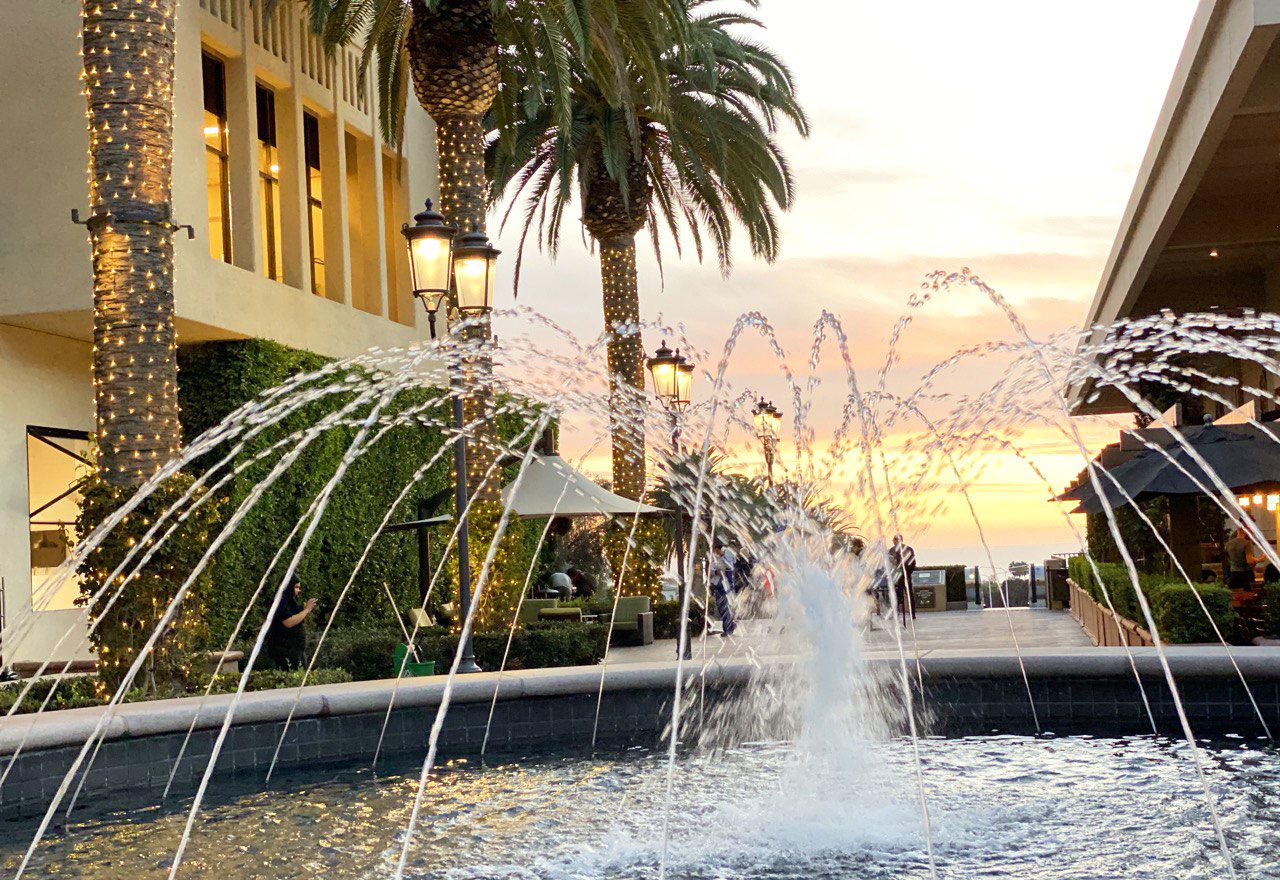 22. December 31
Flashback Heart Attack at Newport Dunes Waterfront Resort
Join hundreds of people at the resort celebrating New Year with the 80's hit makers Flashback Hear Attack in a huge tent right by the water. You'll have food trucks and full bars at tour service all night long.
23. December 31
Stevie Nick's Illusion at Newport Dunes Waterfront Resort
You are invited to participate in a live tribute to singer Stevie Nicks for a night of music, dinner, and dancing in the beautiful setting of Back Bay Bistro. Call to ask about VIP dinner packages.