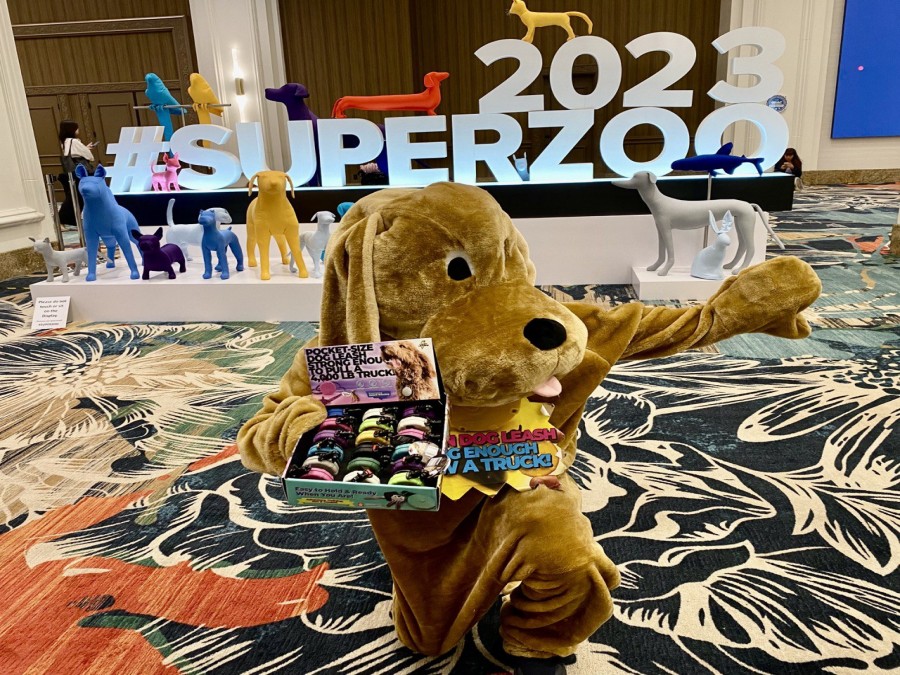 Established by the World Association of Pets in 1950, the SuperZoo exhibition has become the annual gathering for industry professionals to connect, learn, and do business. Over the years, the exhibition has continued to grow and has earned a reputation as the leading event in North America's pet retail trade, offering extensive educational opportunities, a convenient shopping experience, and an incredible atmosphere.
Where was SuperZoo 2023 held?
The 2023 premier pet retail event took place in Las Vegas from August 16 to 18 at the Mandalay Bay Convention Center.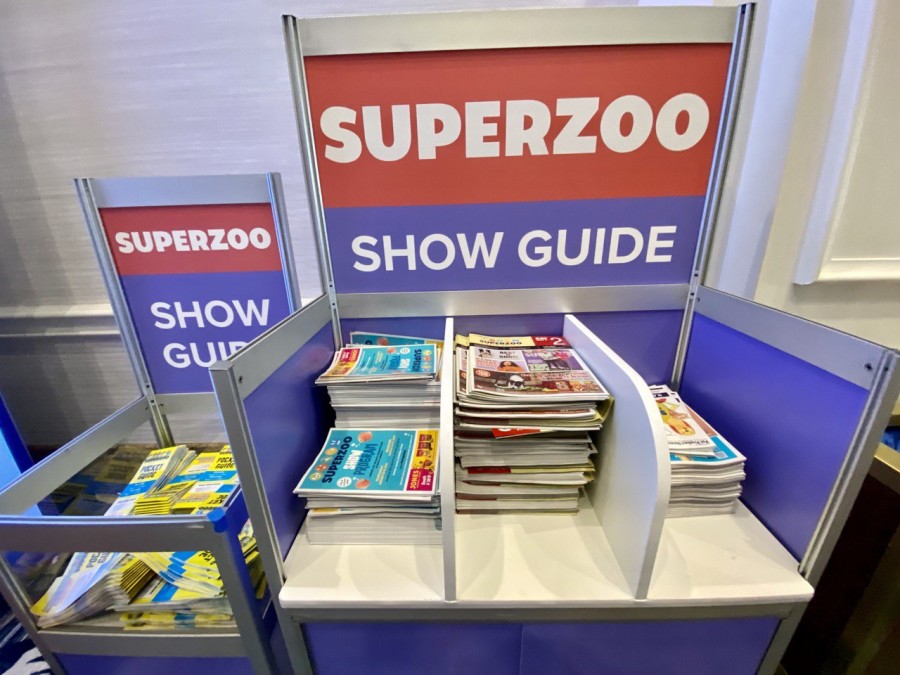 How many Exhibitors are participating in SuperZoo?
This year, more than 1,000 suppliers and manufacturers of pet products from the United States and around the world presented their products at the SuperZoo 2023 exhibition.
In our opinion, this year, many producers who cooperate with local pet stores were presented at the exhibition. During our review, we came across many innovative products that caught our attention. However, there was one particular manufacturer that stood out from the crowd – RawTernative, which specializes in air-dried dog food. What makes them unique is not only the quality of the product, but also the business model aimed at supporting small entrepreneurs, like themselves.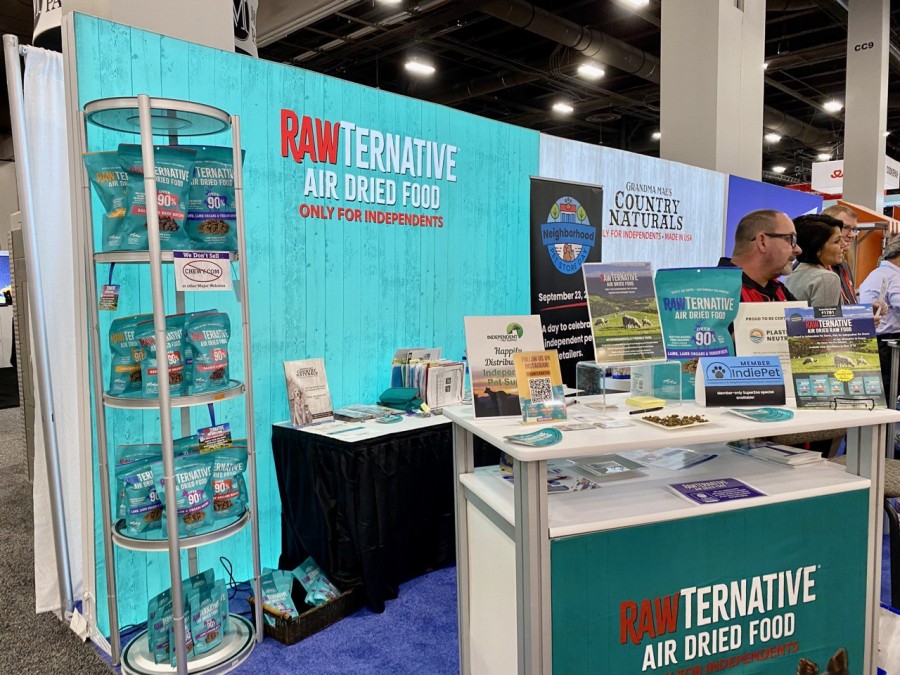 What is the specialty of feed from RawTernative?
RawTernative prides itself on using only pasture-raised beef and lamb, and chicken raised ethically on a pristine farm in New Zealand. This ensures that your furry friend is consuming real meat enriched with probiotics, vitamins and minerals, ensuring 100% complete and balanced nutrition for your pet. Air-drying is an ancient and artisanal method of meat preservation that preserves the natural flavors of the ingredients while retaining essential nutrients.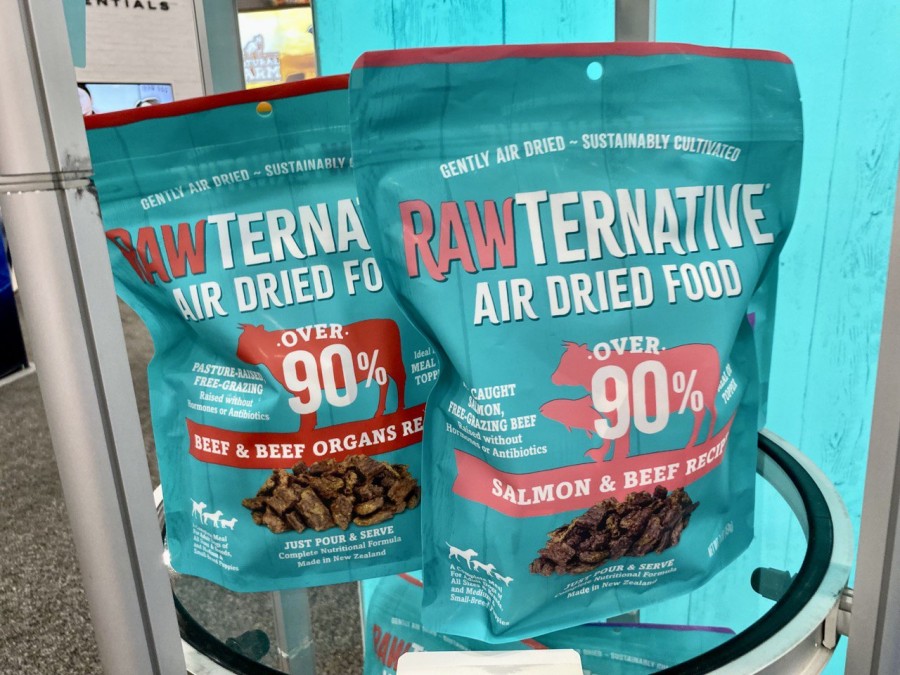 RawTernative's decision not to distribute their products through major websites like Petco, Petsmart and Chewy is what sets them apart. This is because they want to support small entrepreneurs just like them. The owners of RawTernative understand that larger companies have a different business model and the way they operate may not necessarily benefit local stores. Business giants are always looking to lower product prices with volume deals and savings, which can be a challenge for small local stores.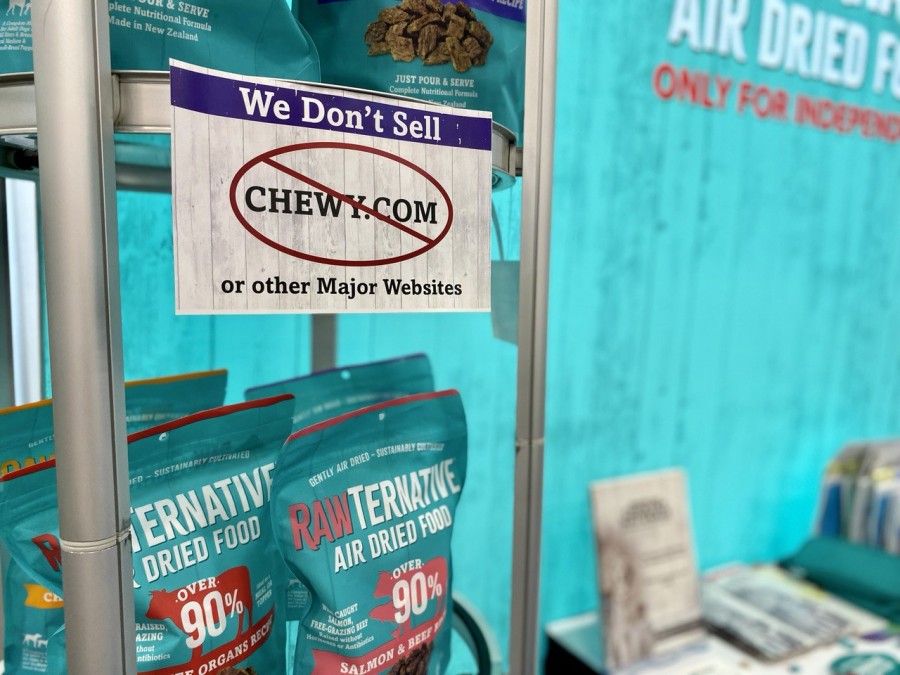 A prime example of this is Chewy, which offers a $20 off coupon for new customers. This attracts some dishonest people who repeatedly register as new customers to get the coupon. Small producers like RawTernative cannot afford to provide such rewards to their customers as it would significantly impact their bottom line. That's why RawTernative decided instead to partner with small businesses and offer their products exclusively to them.
Bottom Line
In general, this year's exhibition surprised us! We were especially impressed by the willingness of small producers to support small businesses, and how they manage to adapt to the modern market. They have chosen the path less traveled and this has led to a growing number of clients and partnerships. We look forward to seeing what innovations SuperZoo 2023 Exhibition will bring.