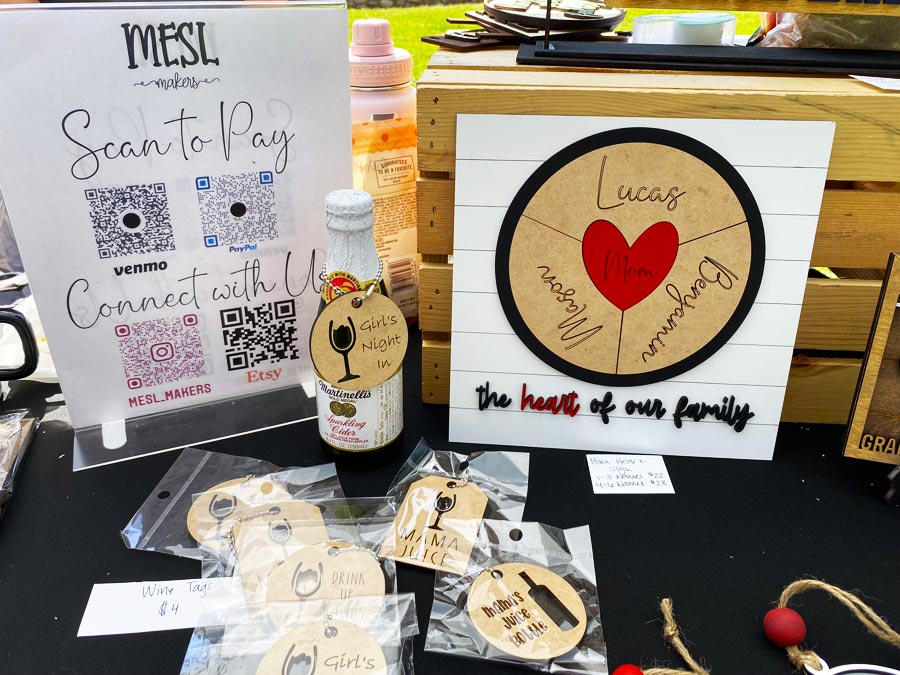 I am a big fan of personalized gifts and I like to find new places and new vendors to get one-of-the-kind items. Last Saturday I visited Citrus Festival, a family friendly event held every year at California Citrus State Historic Park, Riverside, CA. There I saw not only many beautiful citrus trees, including quite rare ones, but also stumbled upon MESL Makers, a local company specializing in creating and selling unique wood crafts.
I love to decorate my personal space with exclusive décor made of natural materials. Wood has traditionally been used for decoration purposes and I feel like preserving that authentic historic look in my house, especially in my kitchen area. I have an extensive collection of personalized boards from Personalization Mall which I use as a kitchen tool and asa kitchen decoration. So, I couldn't pass by the Boxwoood Boards stand to check their assortment and prices.They offer high quality boards from solid wood and their boards are sure to be durable, plus their design is very nice. The idea of personalizing boards is not new, but making the boards in a traditional way requires many skills and dexterity.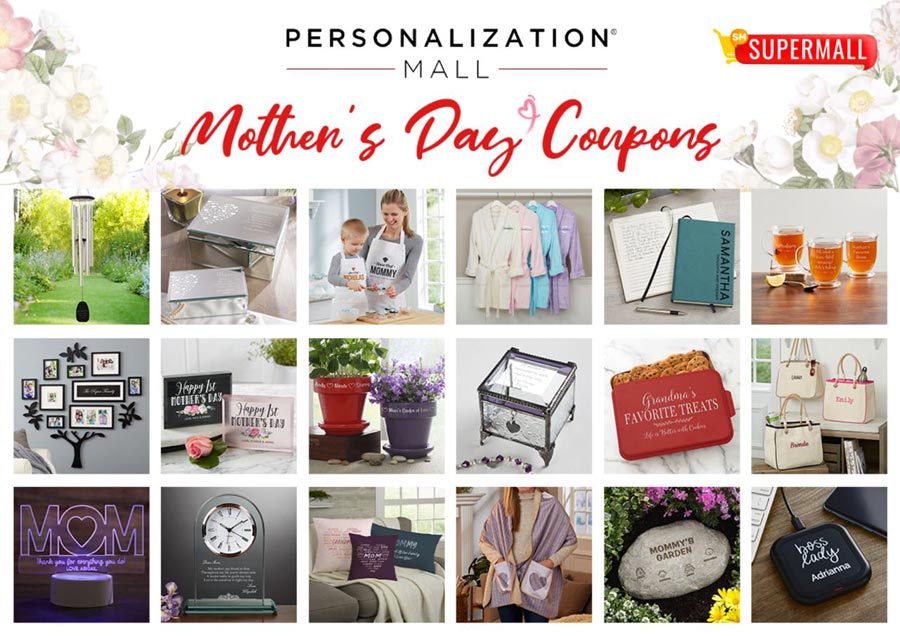 I do think that you can find personalized stuff cheaper online. For example, when I buy personalized gifts for my family or friends at Personalization Mall, I always use Personalization Mall Coupon Code on top of their sale offer. In other words, I get double discount on my product, and sometimes can even score free shipping.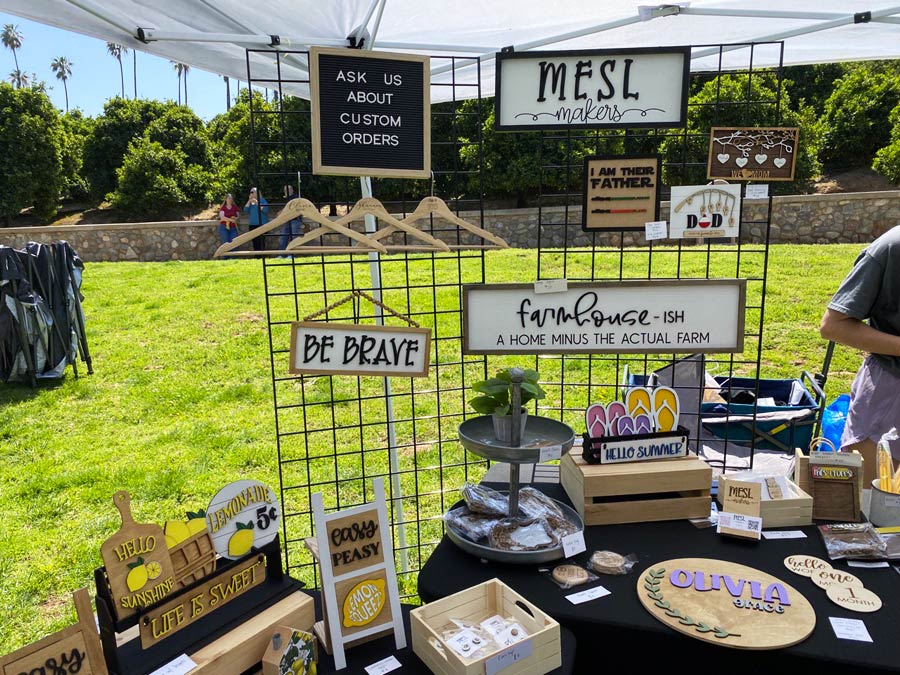 As I mentioned before I came across cute home decoration products I loved so much. MESL Makers had their booth at Citrus Festival in Riverside and when we visited the event, we had an opportunity to see the stuff they are selling with our own eyes.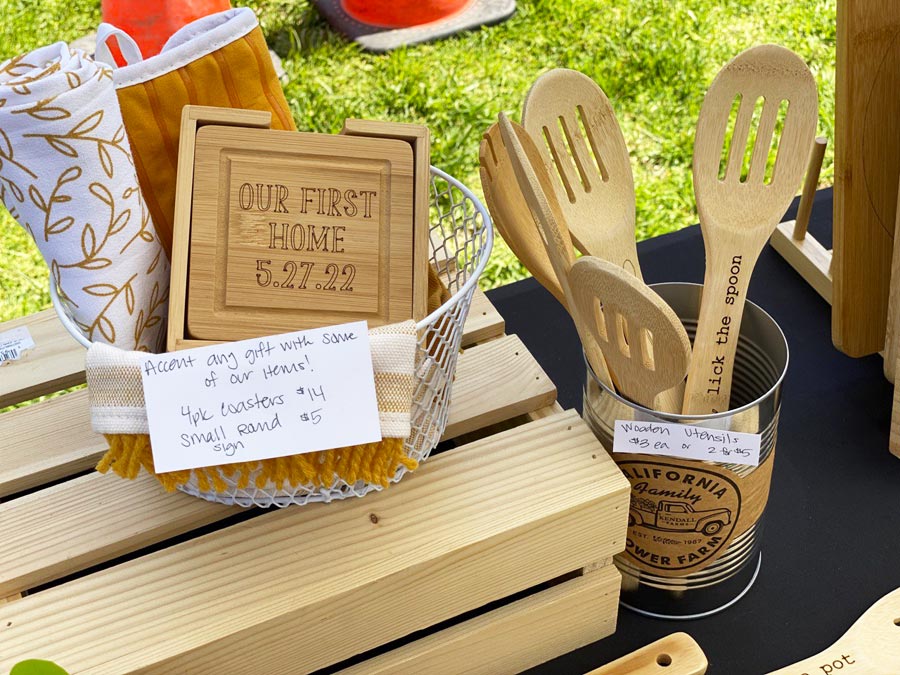 They sell at Etsy too, and if you would rather shop online you can save on shipping with Etsy Free Shipping Coupon. But seeing and touching the personalized items in personis a completely different experience.
I loved MESL Makers personalized gifts so much that I immediately decided to buy something from them to brighten up my home with decoration accents.There were cute cutting boards with inspiring quotesand lovely lemon designs which I loved so much.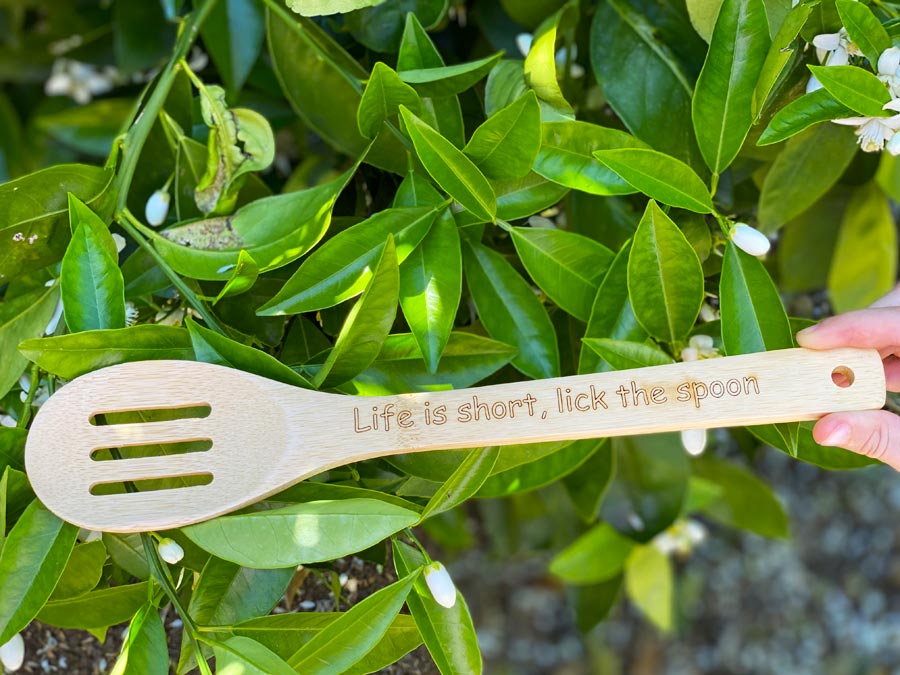 Among the personalized products that also caught my eye were wooden kitchen utensils with the signature writing on the spoon handle. We did purchase wooden spoon with a cute phrase engraved on it handle: "Life Is Short, Lick the Spoon".This spoon will serve me as a friendly reminder that licking the spoon is no good.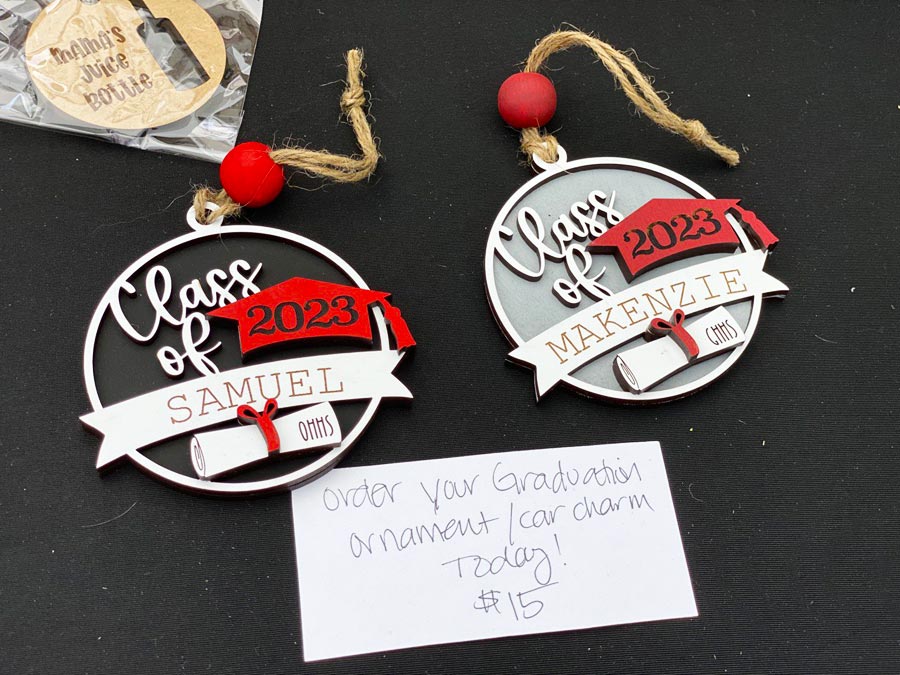 Also, I bought a couple of graduation ornaments to congratulate my two sons with the end of school year which is approaching.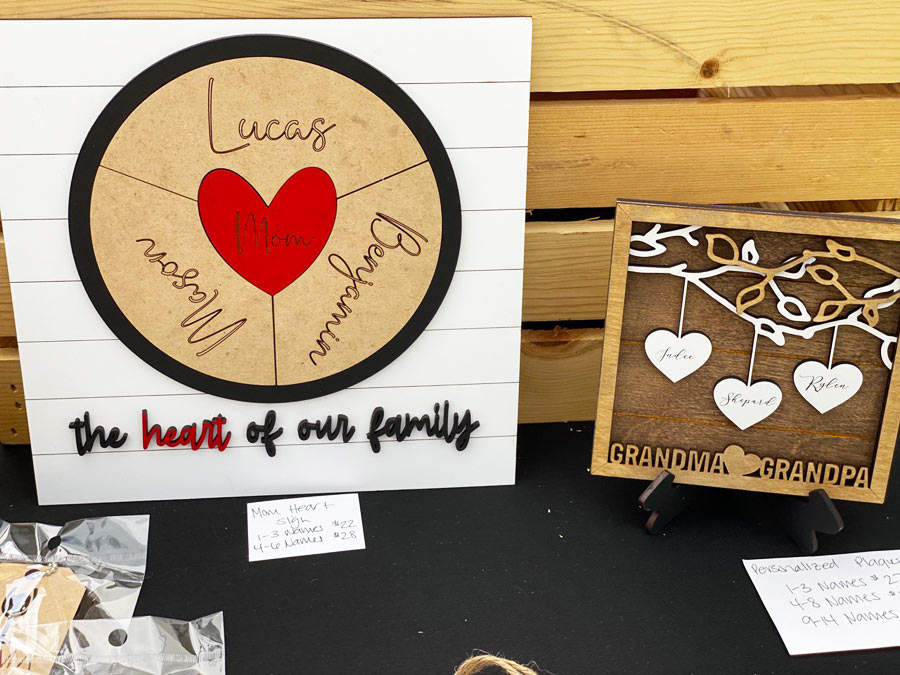 Wooden plaques with inspiring quotes make a great housewarming gift to proudly showcase in the kitchen, hall or just outside the house. Such products will also serve as awesome Mother's Day gifts that will show your love and affection. The Heart of Our Family personalized gift is a cute idea of an off-beat Mother's Days gift. You put the name of your mom in the center of it and surround it with the names of other family members. It's a handmade creative gift that will be cherished for years to come.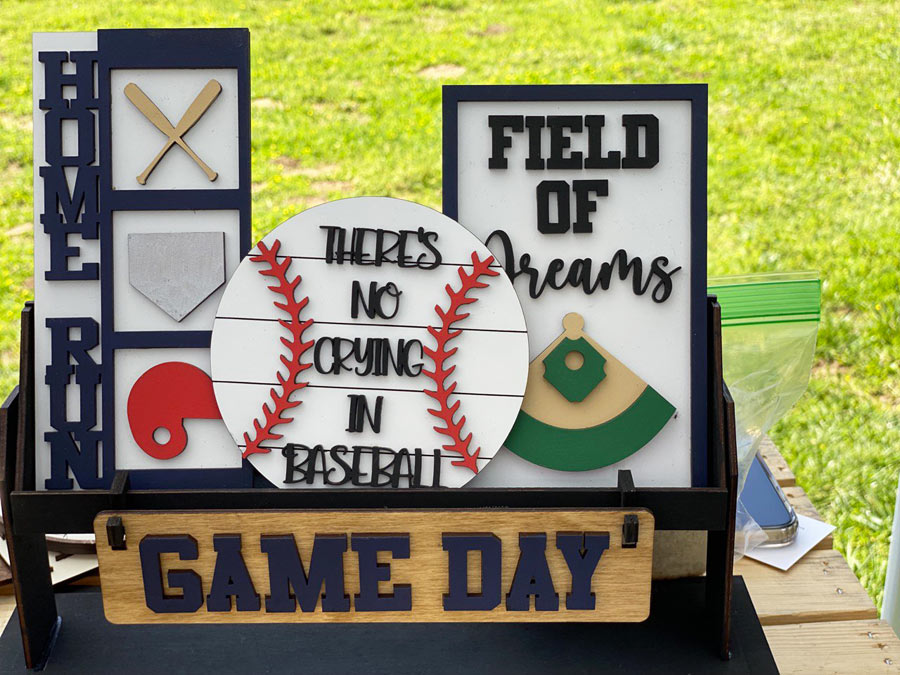 Those who are into sports are sure to love these baseball-inspired wall decorations. There were a bunch of them, so there is a nice selection to choose from. My dad is a big fan of baseball, so I bought one for him as an exclusive Father's Day gift.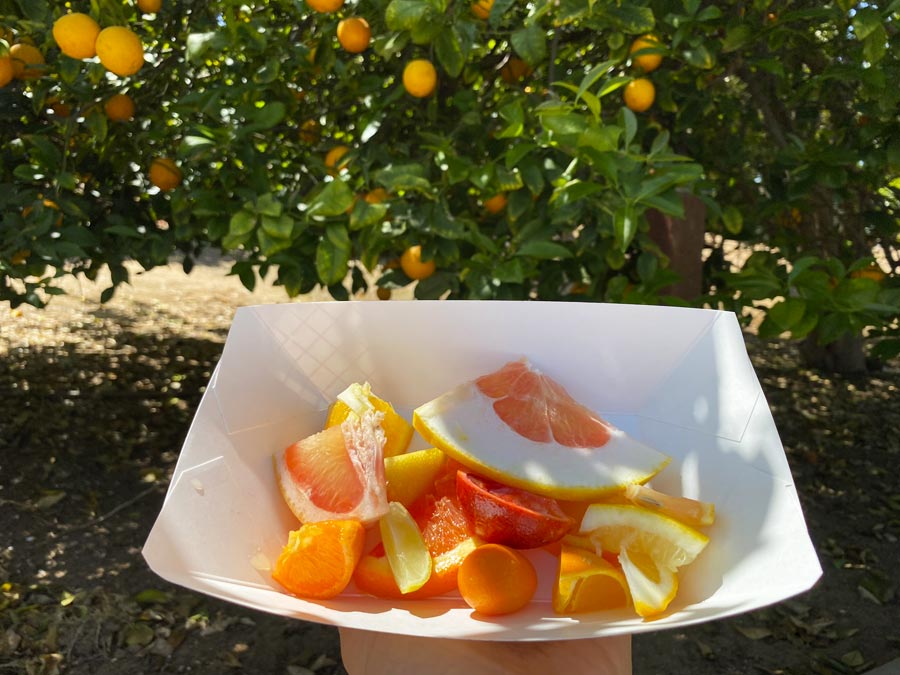 To tell the truth I was surprised to find such an array of cute, personalized gifts at Citrus Festival. We had a great time there, walking in the park full of citrus trees and a variety of fruits. Kids had fun playing, taking part in various activities and eating oranges. Next year we are sure to attend this festival too, as it's a wonderful opportunity to spend the day together as a family in beautiful surroundings of California Citrus State Historic Park.