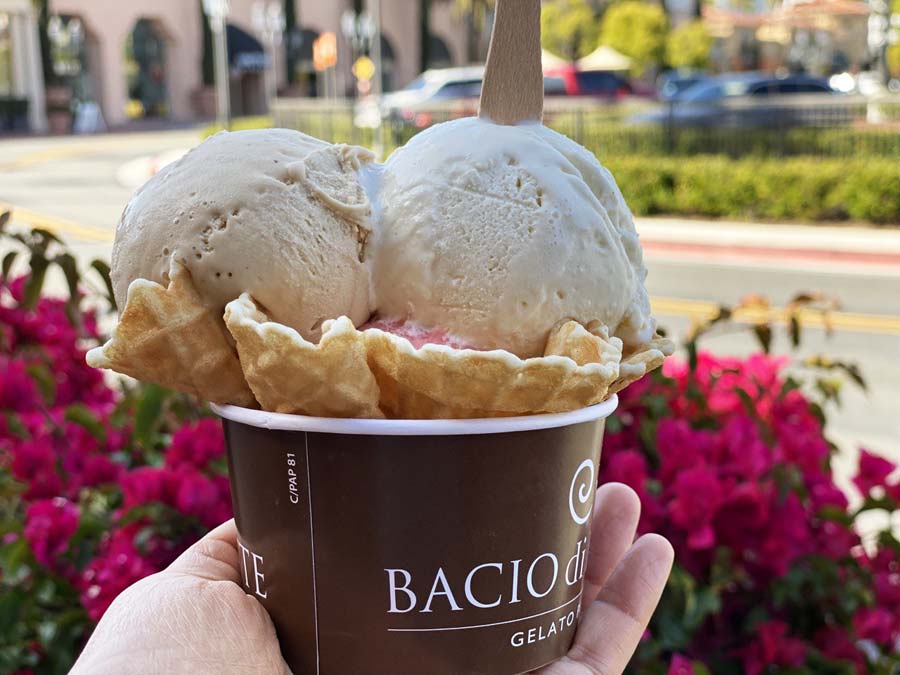 For our family ice cream is the most delicious treat, especially in winter. And the most gourmet ice-cream in Orange County is served at Bacio di Latte. This Italian café has got two locations in Southern California: one in LA (10250 Santa Monica Blvd, Los Angeles, CA 90067) and the other in Fashion Island, Newport Beach (133 Newport Center Drive, Newport Beach, CA 92660). Since I live near Fashion Island, I check out Bacio di Latte every time I go shopping there. It's convenient that the café is open every day from 11 am till 10.30 pm., so after a late-night shopping I can get my favorite ice cream in a cone, guaranteed.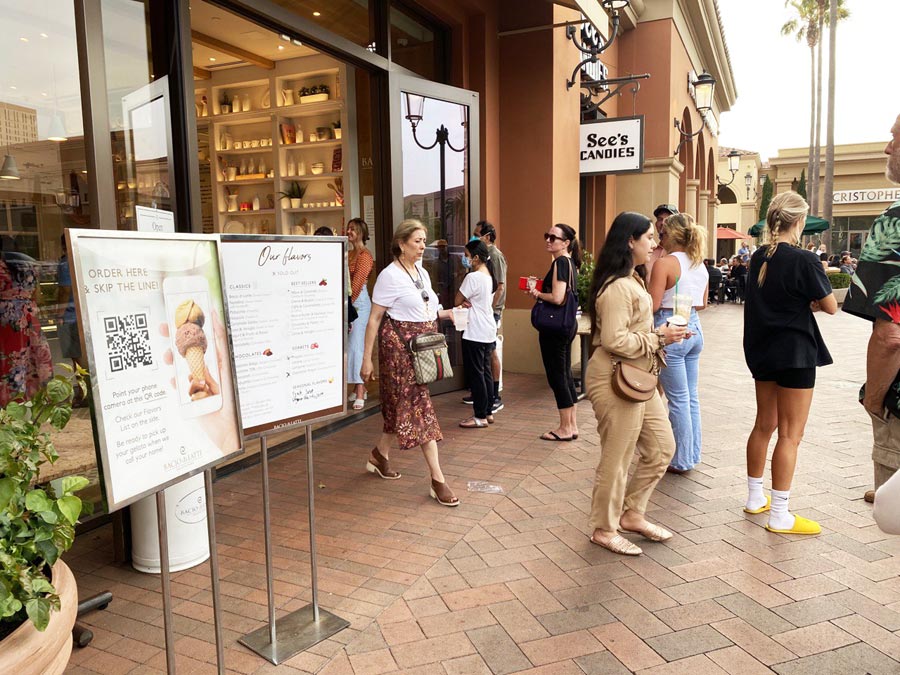 This ice cream place is so popular that there is always a line that finishes outside whenever you come. It means that people love ice cream and coffee served there and there is always a demand for it.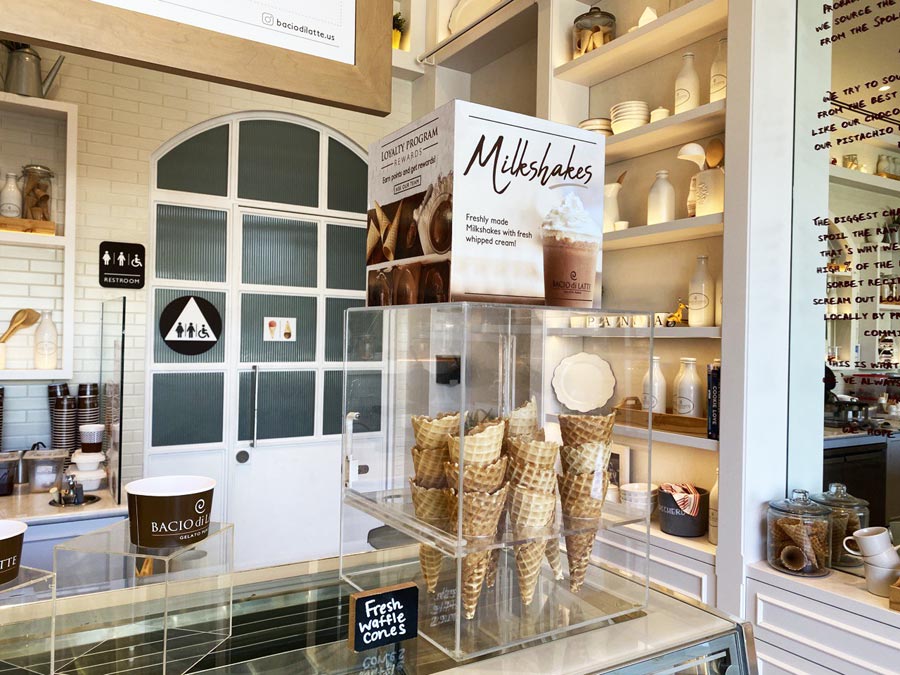 Just opposite the entrance door there is a counter with ice cream.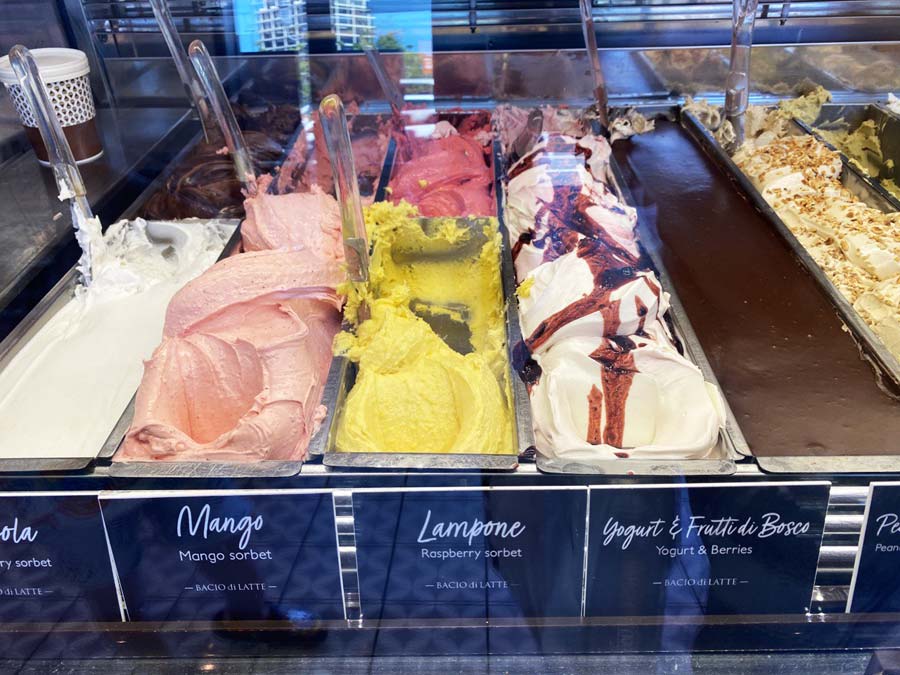 The selection of flavors is incredible, and each flavor is available every day, it seems never to run out.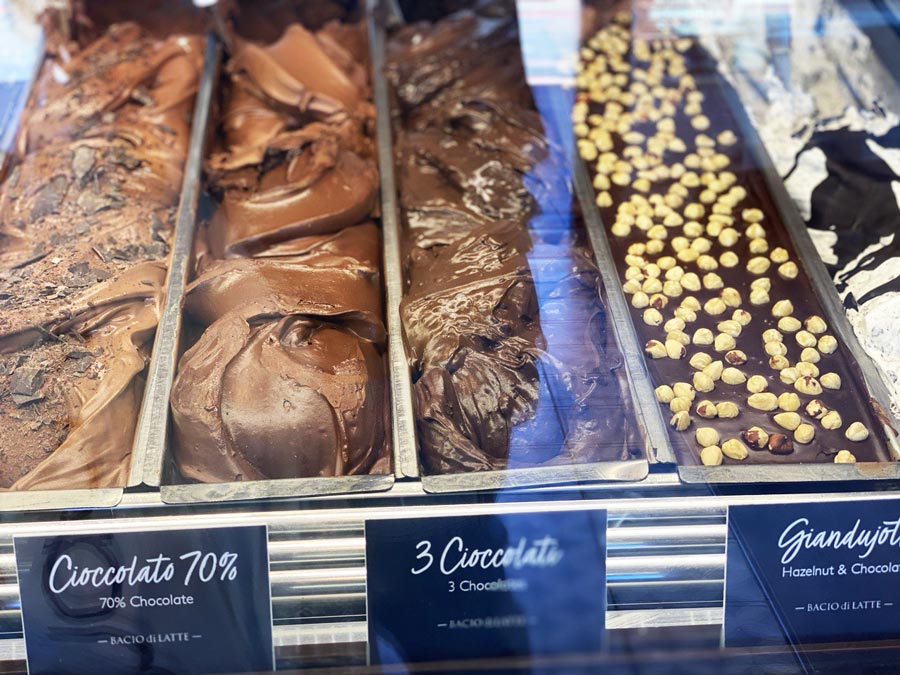 My favorite flavors are Nacciola Hazelnut, Coffee & Caramel, and Salted Caramel. I love whole hazelnuts in the former and the refined salty sweet taste of the latter.
In fact, all Bacio di Latte ice cream flavors are great. The only flavor that doesn't taste good for me is Vanilla & Rose, just because I can't stand rose flavor in any food product, it just smells like soap for me.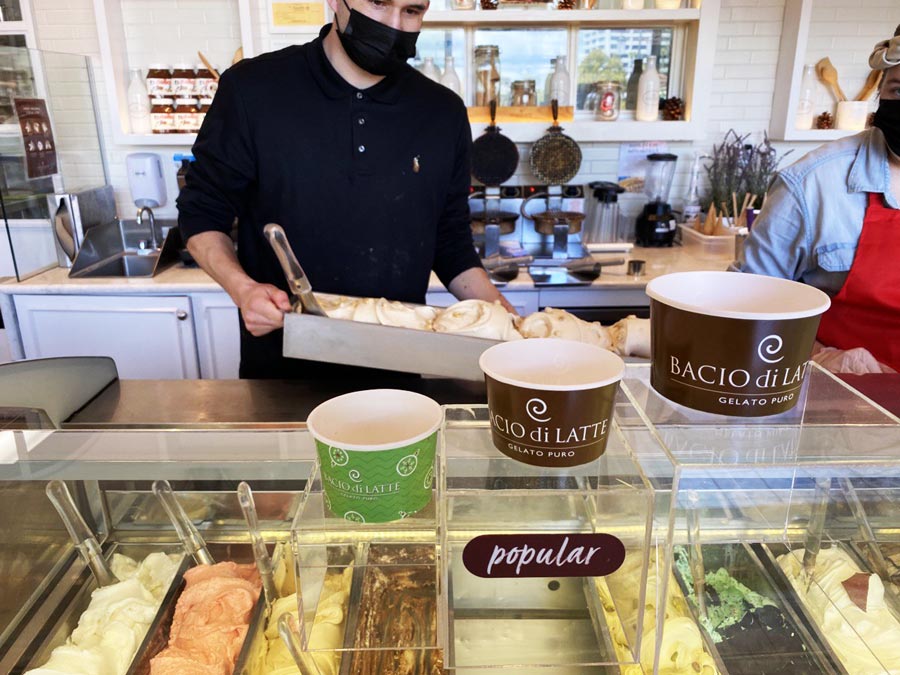 Other Bacio di Latte flavors include traditional Vanilla which is classic white creamy ice-cream. It's my husband's favorite as he doesn't like chocolate ice-cream at all.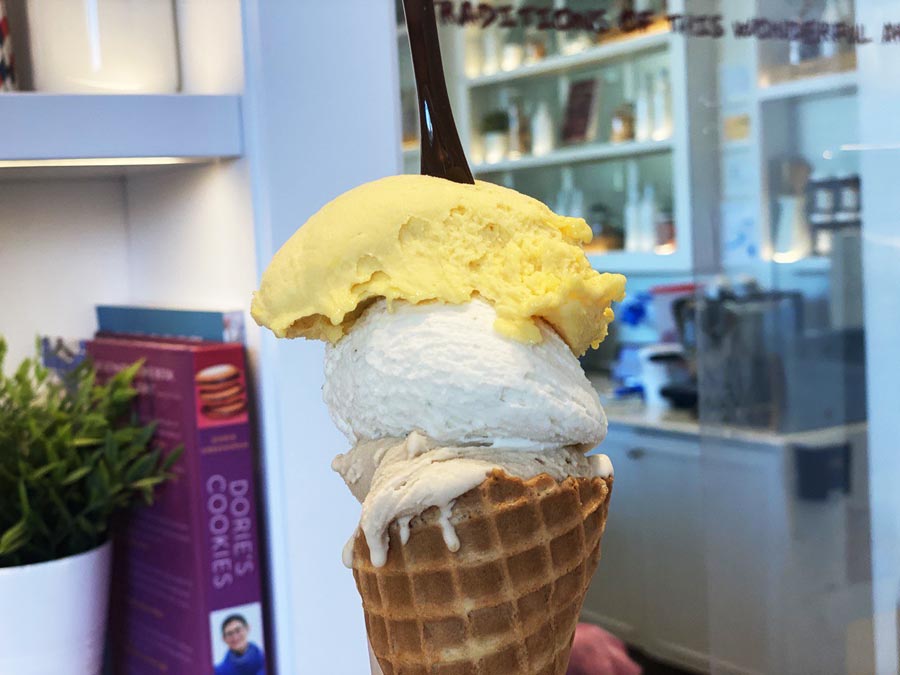 But I love chocolate ice cream very much and there is a choice of Crema Ciocolato Hazelnut, Chocolate Chips, Banana, Chocolate Hazelnut with Milk & Cream, Chocolate & Caramel, Chocolate Hazelnut, 3 Chocolates, 70% Chocolate and Belgium Chocolate. As you see there is a great choice of ice cream for chocolate lovers. If you love vanilla ice-cream options include Vanilla & Rose and Coconut Vanilla.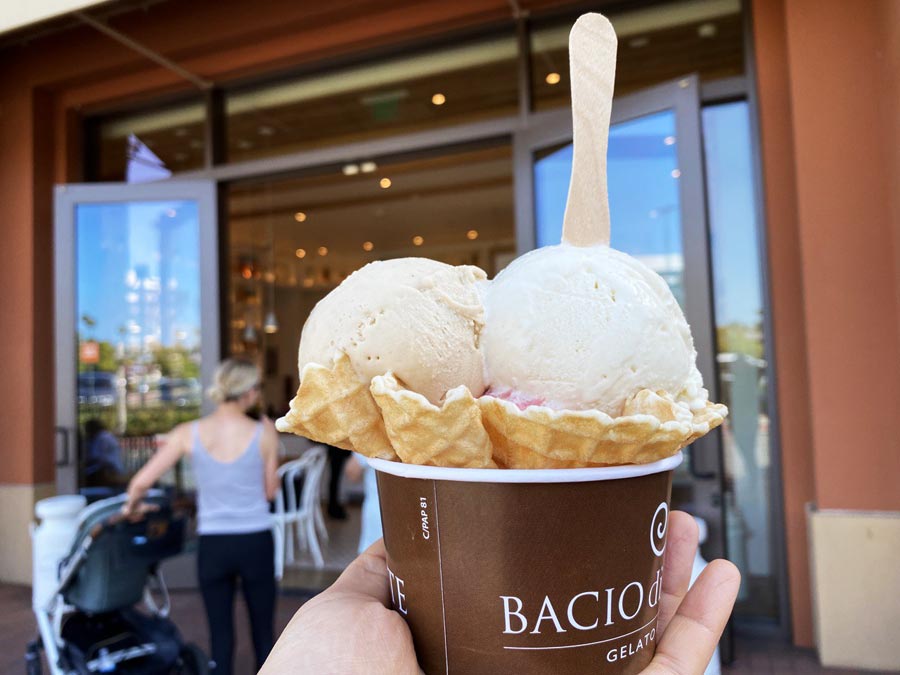 For sorbet fans there is Strawberry Sorbet, Lemon Sorbet and Raspberry Sorbet. Other flavors include Mint Chocolate Chips, Yogurt & Berries, Pistachio and Cookies & Cream. With such an abundance of flavors everyone is sure to find something that he loves the most.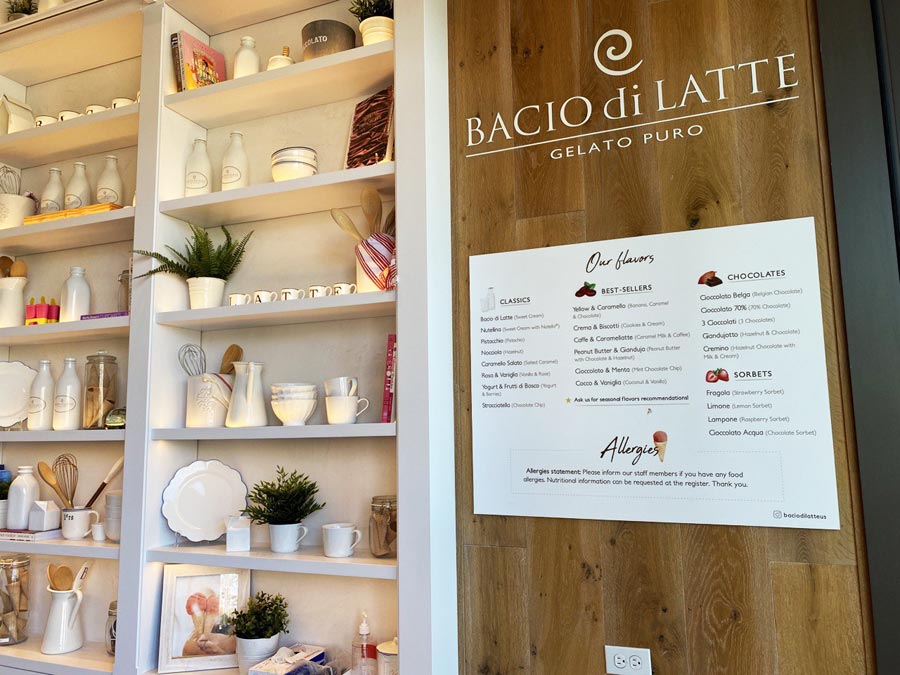 I love ice cream so much that I tried all the flavors and have come up with my favorites that I have mentioned above. Keep in mind that flavors may vary depending on the season. There is also point program for loyal customers who want to save on their dessert. If you regularly purchase ice cream from them, it makes sense to join Bacio di Latte Points Program to take advantage of Bacio di Latte deals and discounts. Plus, you can order ice cream online and get it delivered by DoorDash or Uber Eats.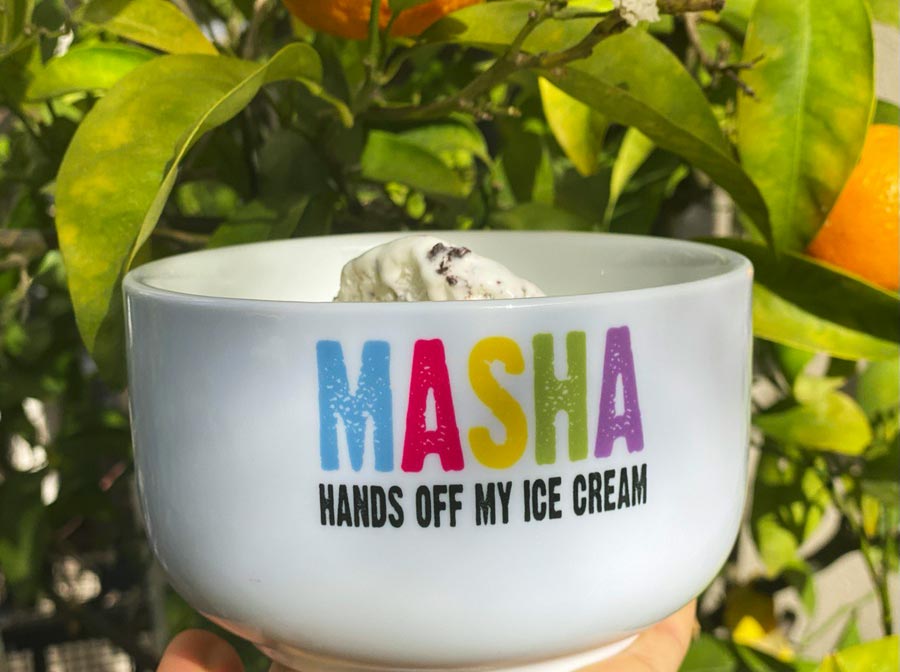 When I order my favorite Bacio di Latte Gelato which is a traditional Italian dessert very similar to ice cream I like to serve it in my personalized ice cream bowl.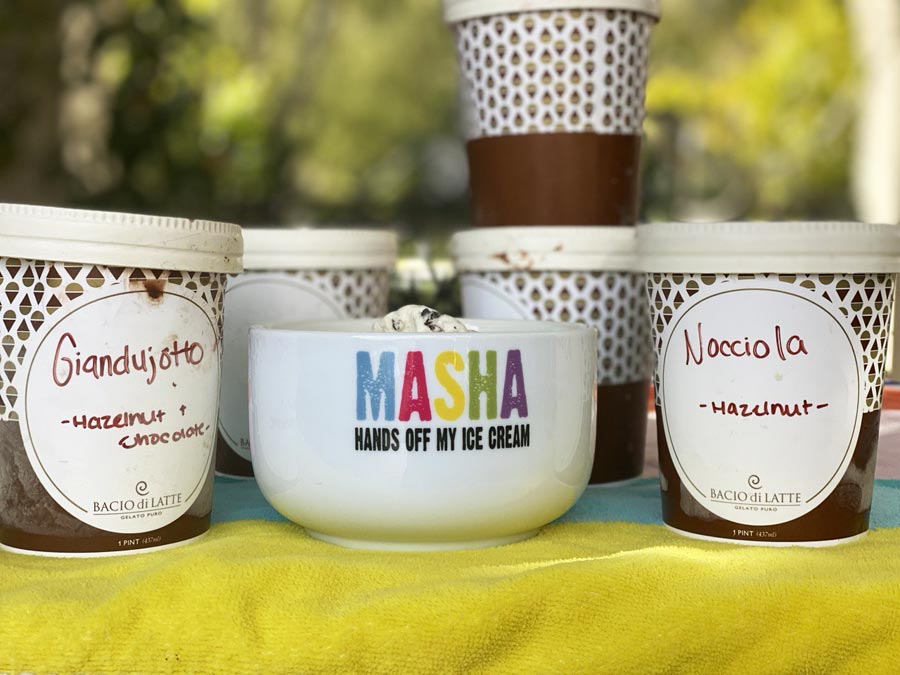 Living in a hot weather we often eat ice cream at home or when we go out, so I just thought that having my own custom ice cream bowl would be a great idea.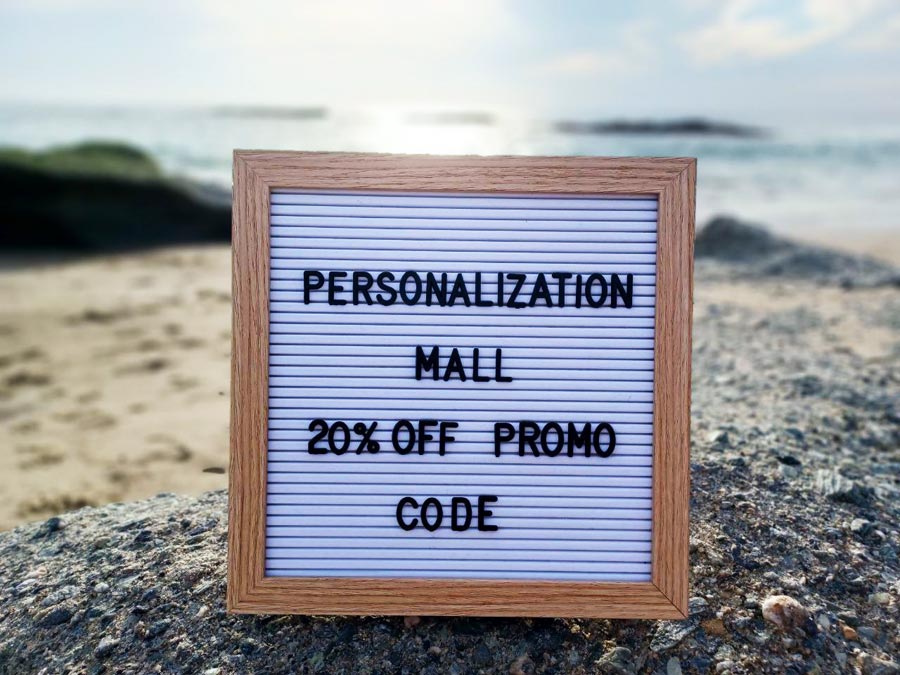 I ordered mine at Personalization Mall for just $16.99 on sale plus applied Personalization Mall coupon code to save even more. And now I can enjoy my favorite treat in style! In fact, this bowl can be used not for ice cream alone. If you are not a big fan of ice cream you can use it to serve snacks like popcorn or potato chips. Just make sure you personalize your bowl to reflect your food preferences.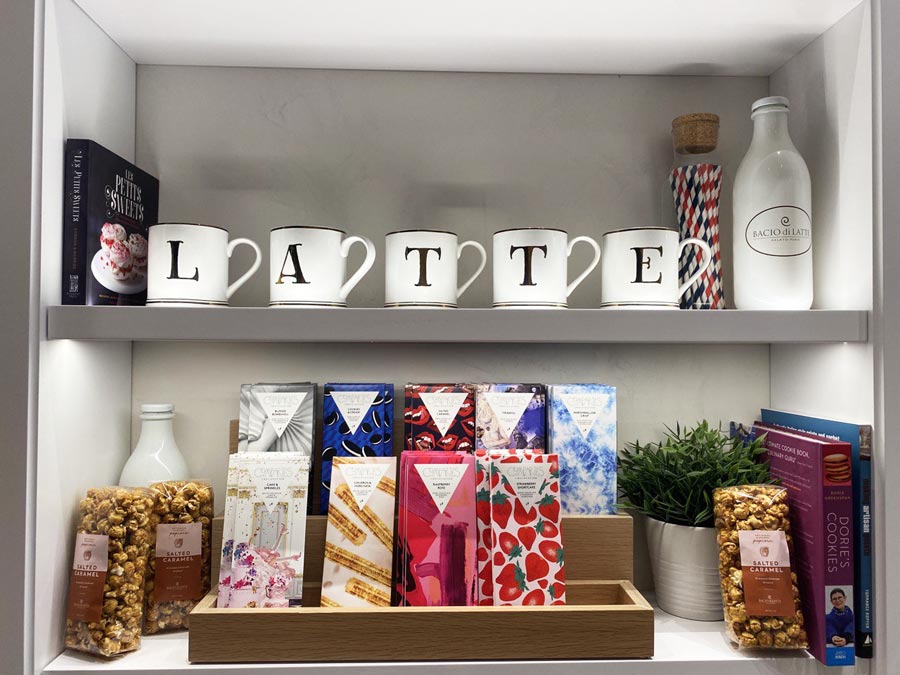 What makes Bacio di Latte so special to me? It's traditional Italian Gelato that is made of natural local ingredients, with some of the ingredients brought directly from Italy. I like the rich creamy texture and the traditional approach to making it, meaning that it contains less fat and sugar than average ice cream offered for sale.