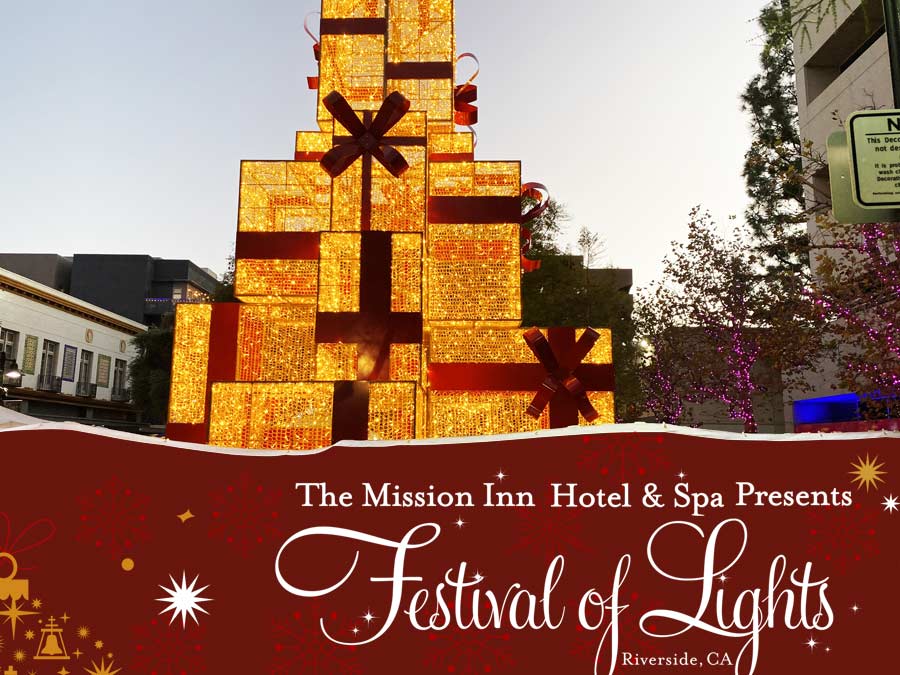 Looking for a jaw dropping backdrop for picture perfect photos with beautiful Christmas lights? Festival of Lights held annually at the Mission Inn Hotel & Spa is just what you need then. The hotel's address is 3700-3662 Mission inn Avenue, Riverside, CA 92501. It welcomes guests to experience its upscale amenities in a Christmas fairy tale environment surrounded by Christmas lights and high-end exterior design elements.
If you have never been to Riverside area the time before Christmas is a great opportunity to immerse in a dream vacation, at least for a day or two. Or even visit it in the evening to walk around, take photos and enjoy seeing the Festival of Lights 2022 known as "Best Public Lights Display" according to USA Today. This year the festival will start at the Mission Inn Hotel & Spa right after Thanksgiving and will last until January 6, 2023.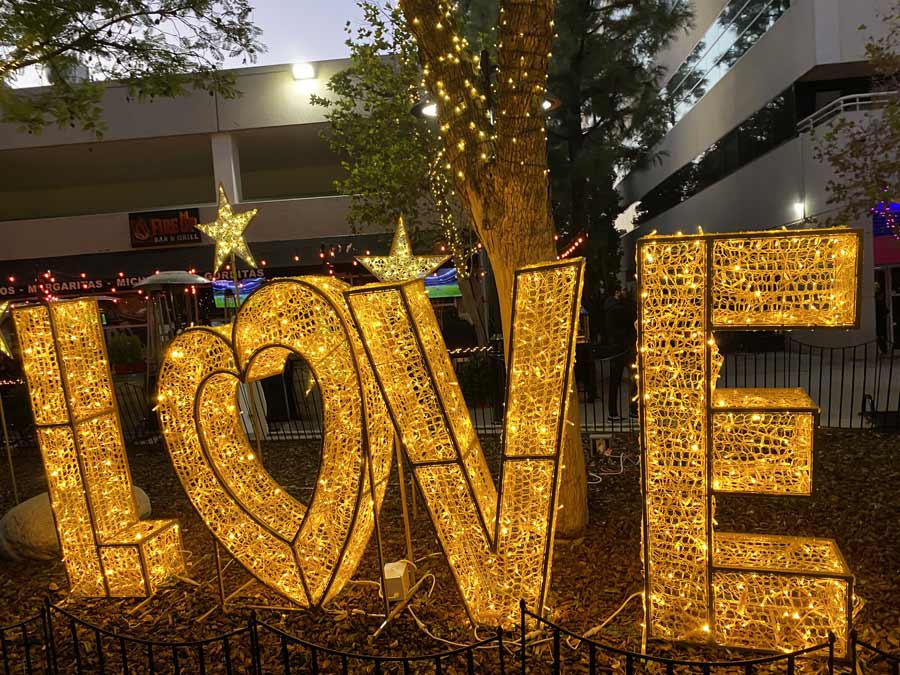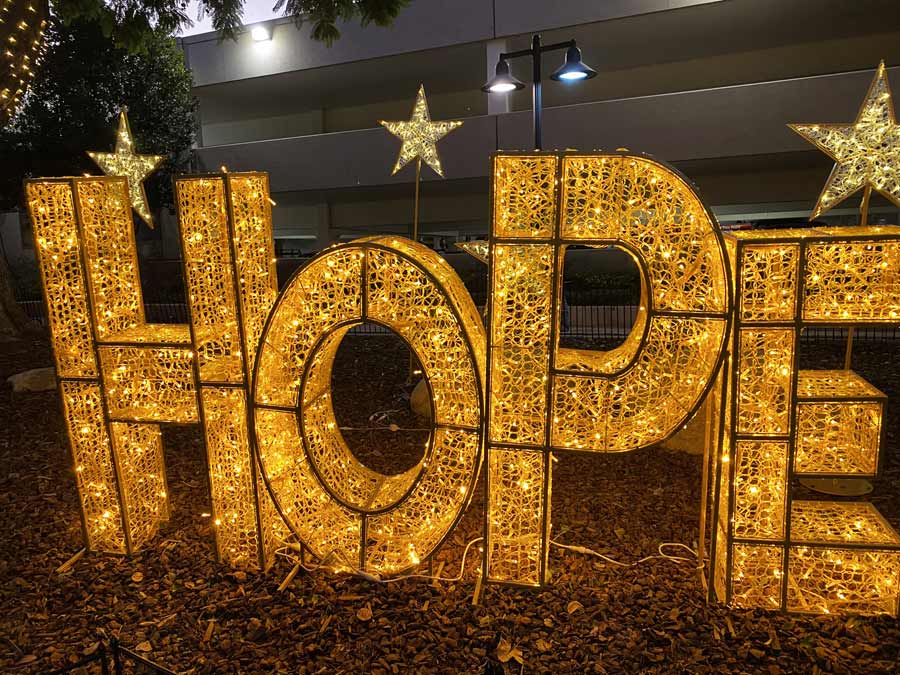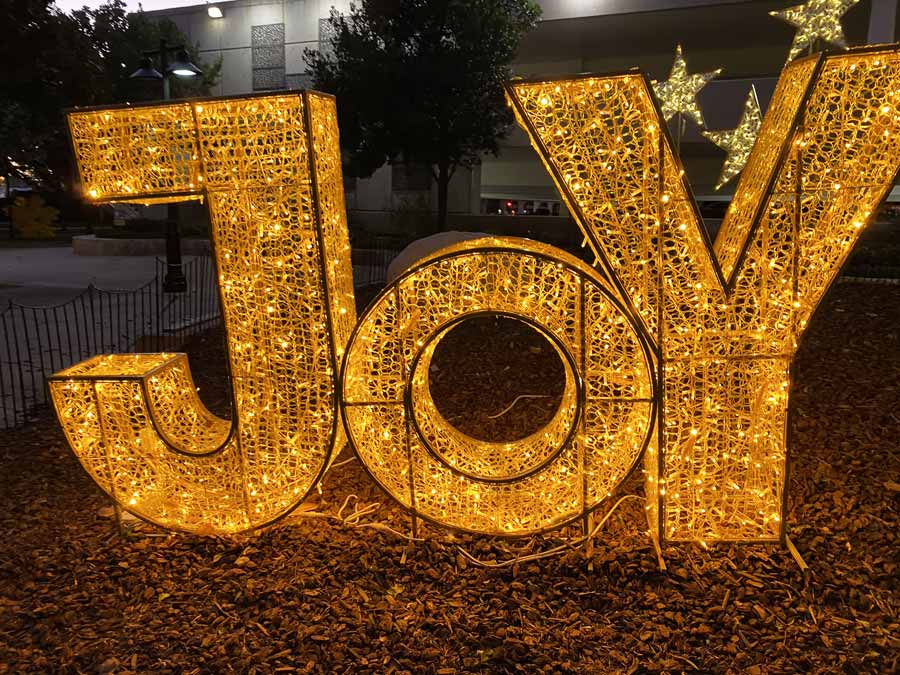 The moment you step on to the hotel territory you will see a huge pile of Christmas gifts wrapped with red ribbons, all made with Christmas lights. While walking you will see bright installations with three very important words we typically associate Christmas time: LOVE, HOPE and JOY.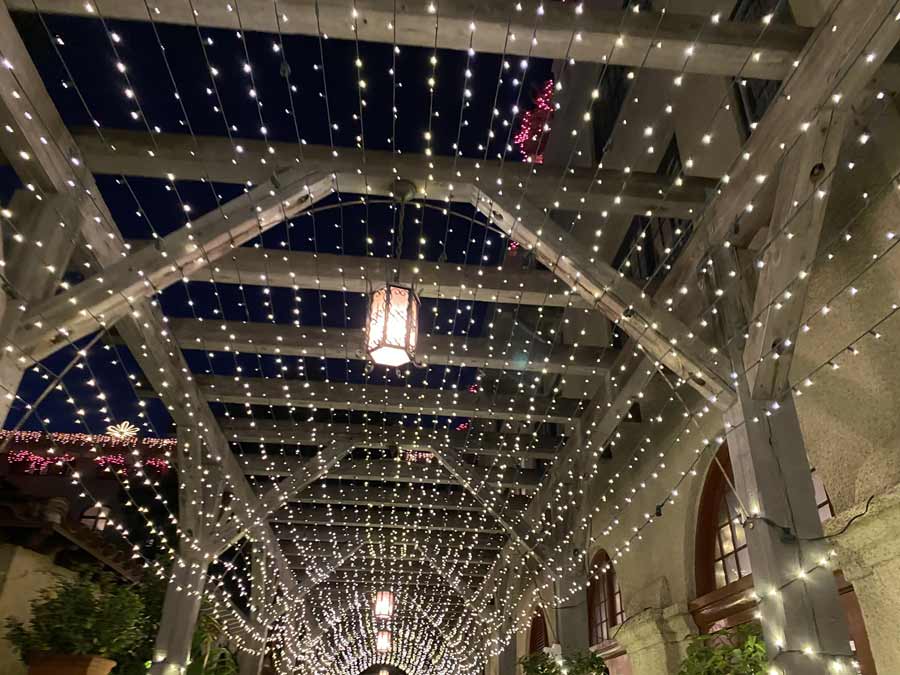 The front yard of the Mission Inn Hotel & Spa is lavishly decorated and illuminated so you won't be bored and will definitely have something to look around for while waiting to get into the hotel lobby.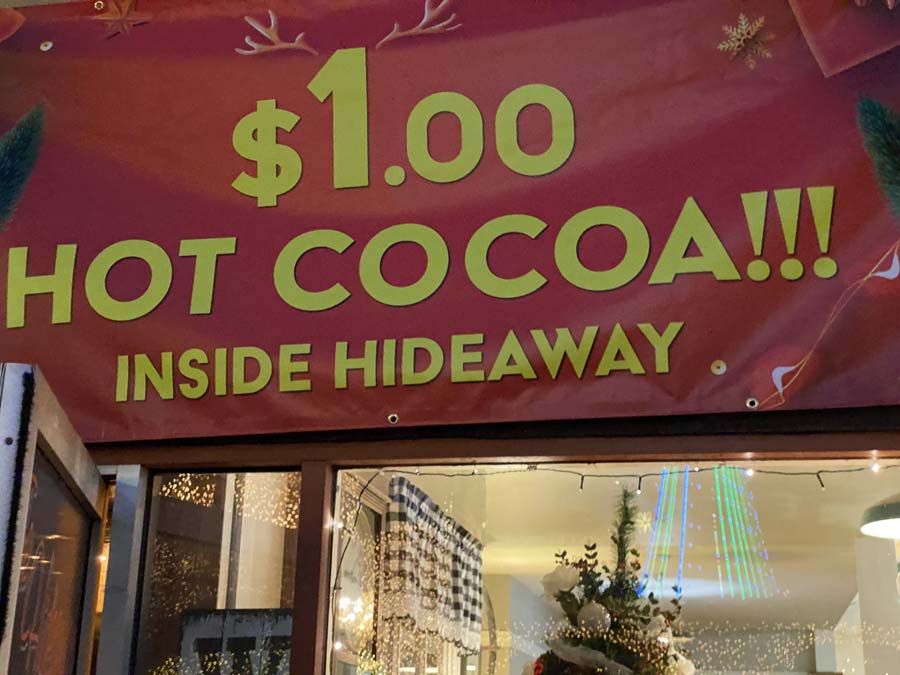 Don't even hope to feel cold outside as here you can get hot cocoa inside Hideaway for just $1.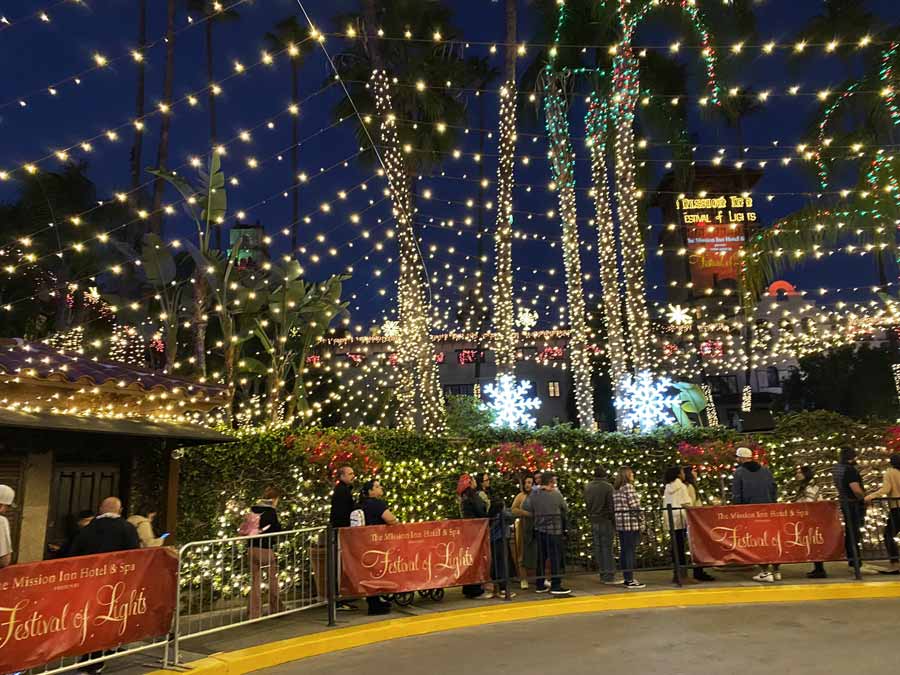 Shining snowflakes, the palms and the canopy of Christmas lights are only some examples of beautiful Christmas lights you can see at the Mission Inn Hotel & Spa.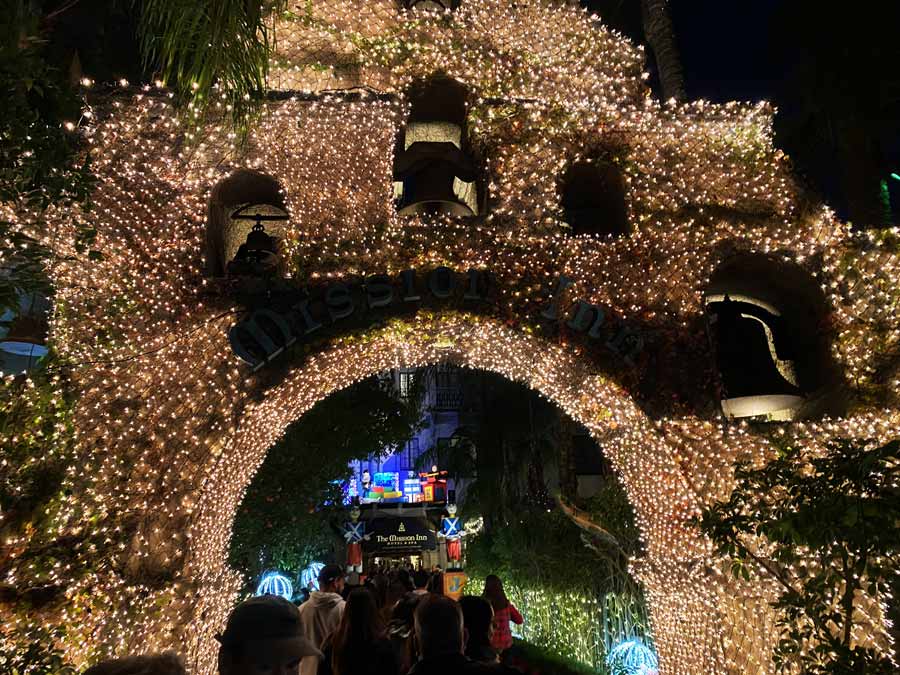 To get to the main lobby you will walk under a huge arc all with mesmerizing Christmas lights with the bells inside.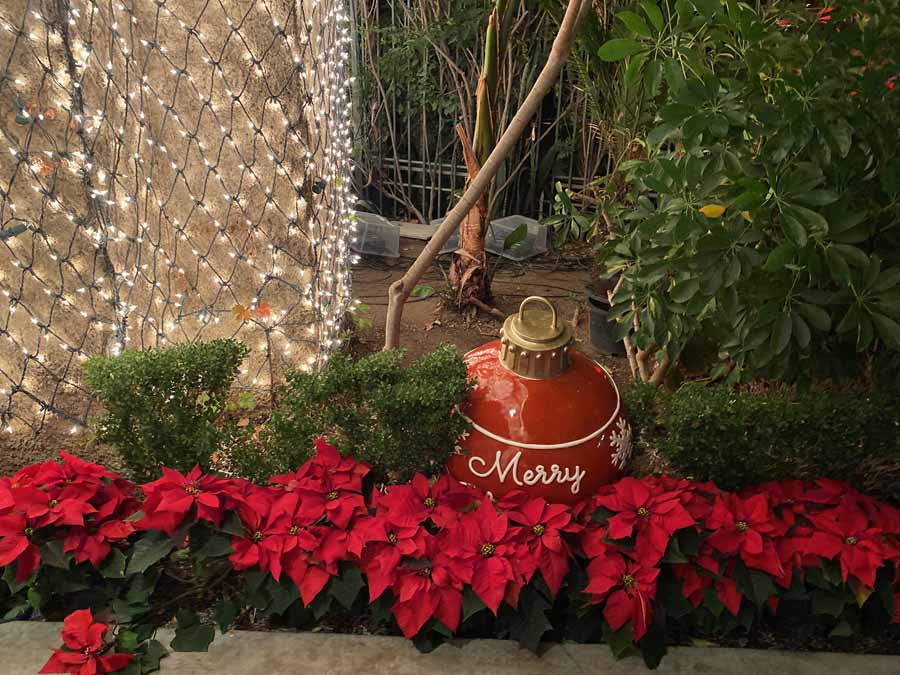 Huge toys are standing at both side of the entrance door as if guarding it. Here and there you can spot giant Christmas ornaments tucked in the bushes or near the trees.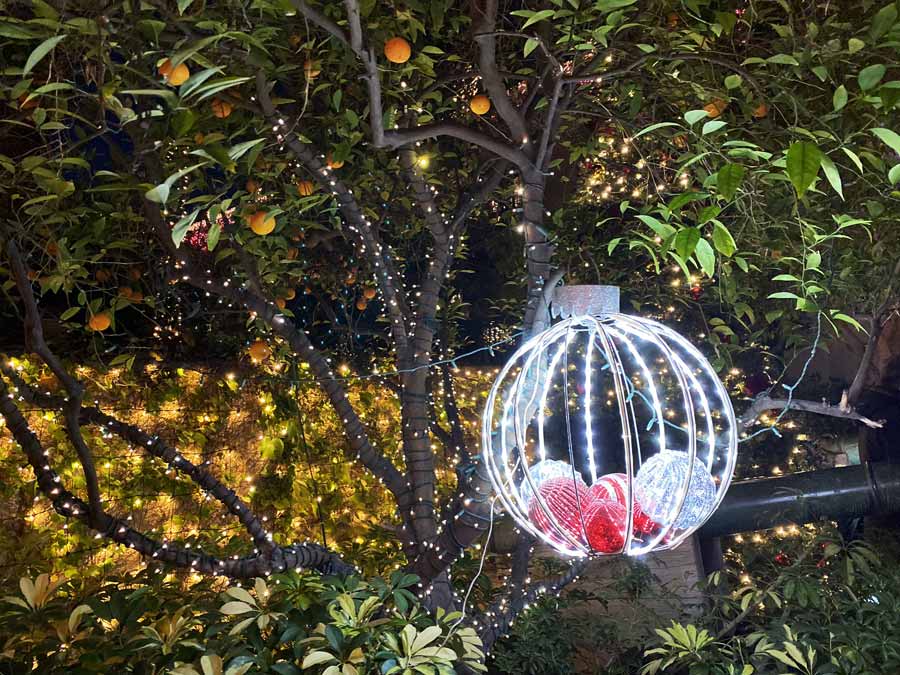 Some of them are hanging right on the orange trees shining in the darkness.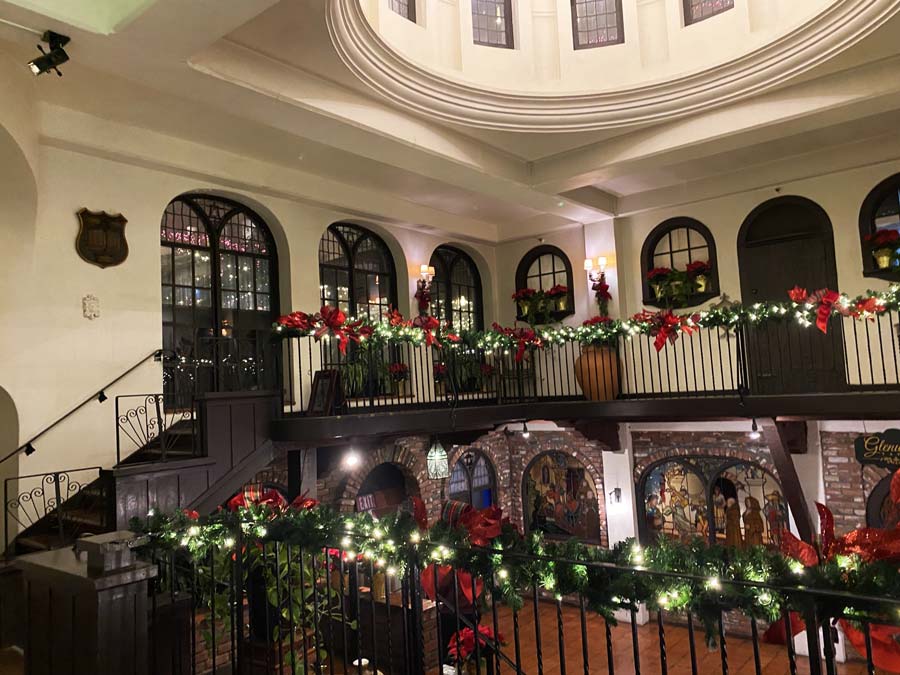 The holiday interior design inside the hotel is equally impressing. In fact, the Mission Inn Hotel & Spa is a national historic landmark, and its beautiful architecture looks even better decorated with Christmas lights and toys.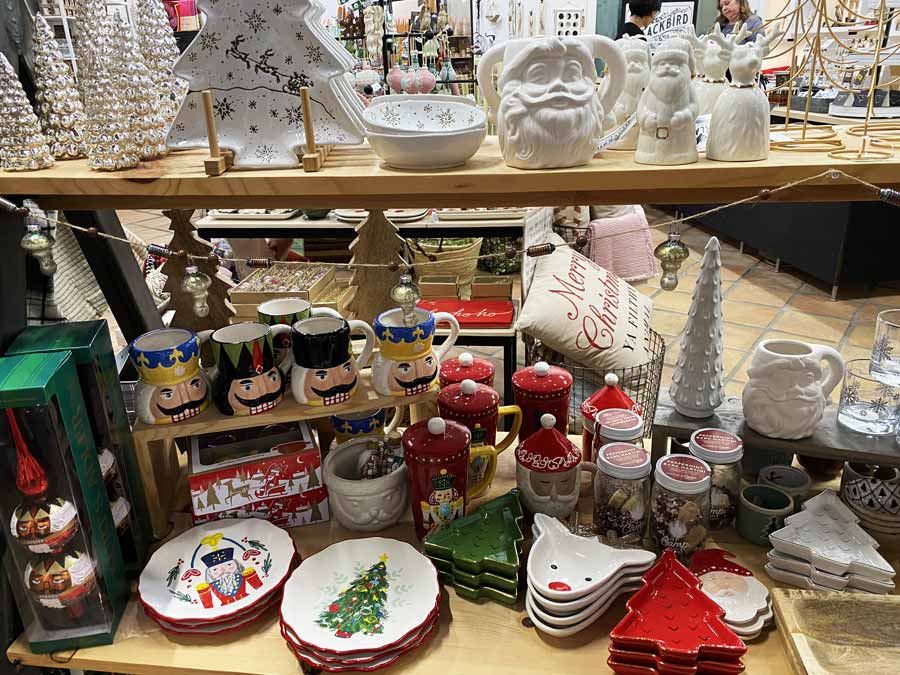 There is also a small gift store where you can purchase holiday tableware like plates and mugs, Christmas ornaments and decorations.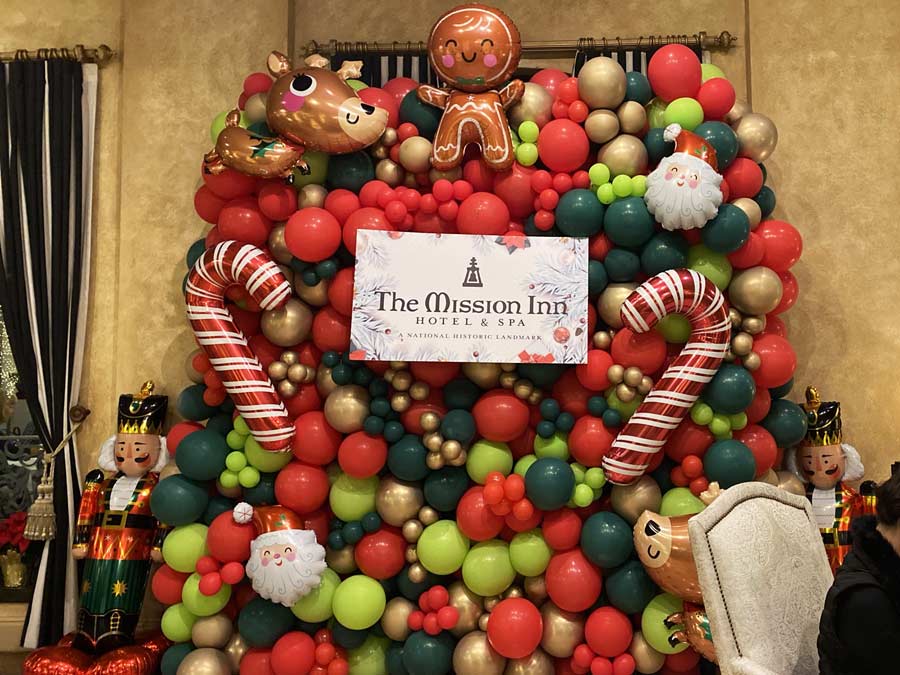 A cute Christmas balloon installation near the window catches the eye. It has candy canes, gingerbread men, nutcrackers, Santas and more, and together they form a festive arrangement that looks just great.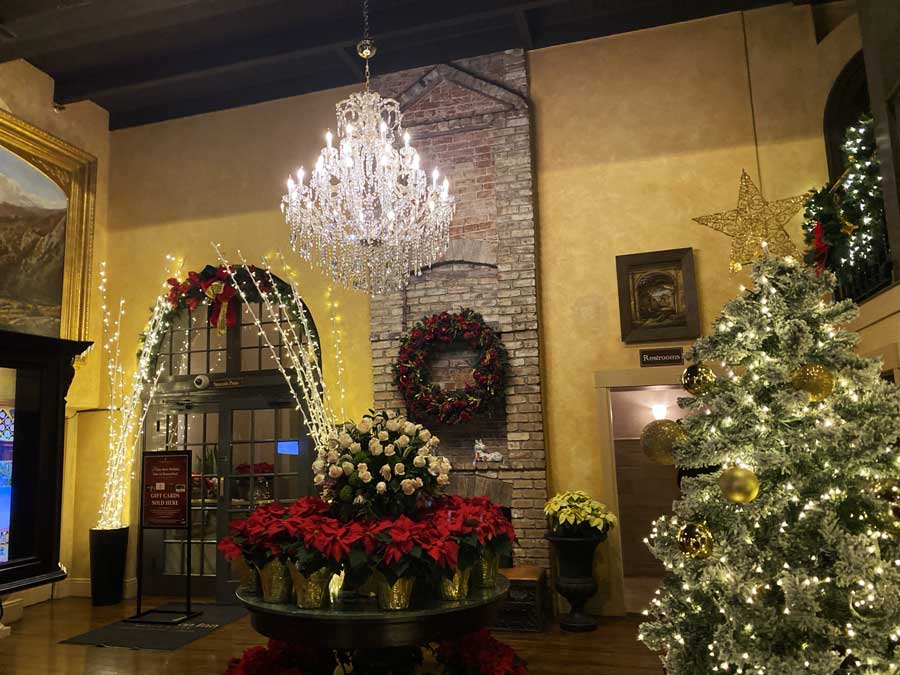 Christmas wreaths and fresh flowers only add to the holiday atmosphere accentuated by luxury hanging lamps, oil paintings and historic fireplaces.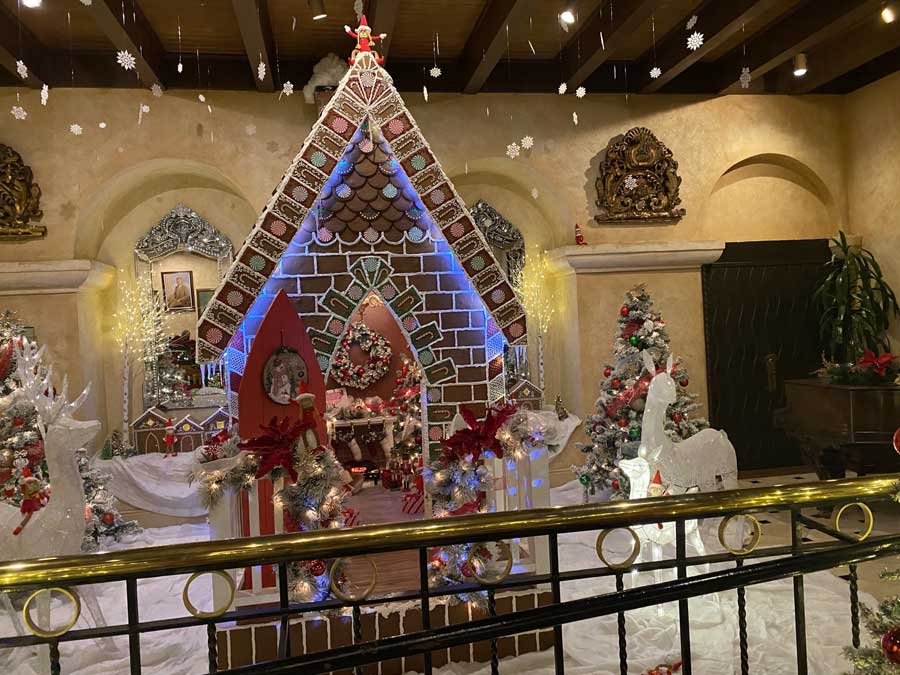 Christmas exhibits with reindeer and a cute, decorated house with gifts, toys and Christmas stockings hanging from the mini fireplace are a true piece of art.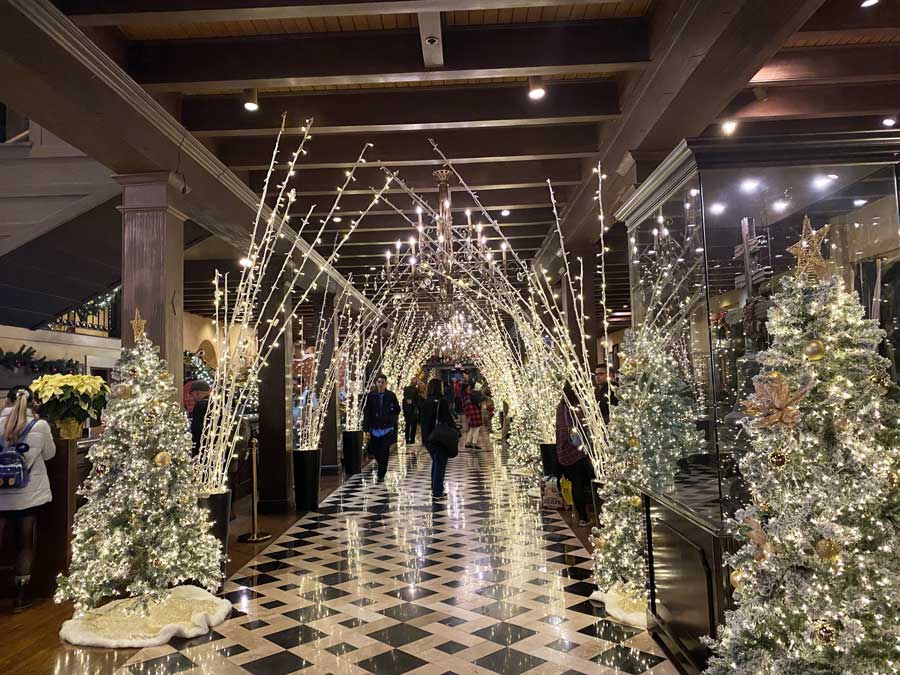 Every year we drive to the Mission Inn Hotel & Spa to see new Christmas installations and make stunningly beautiful photos. It has become one of our family traditions to celebrate the coming holidays by visiting the Festival of Lights.