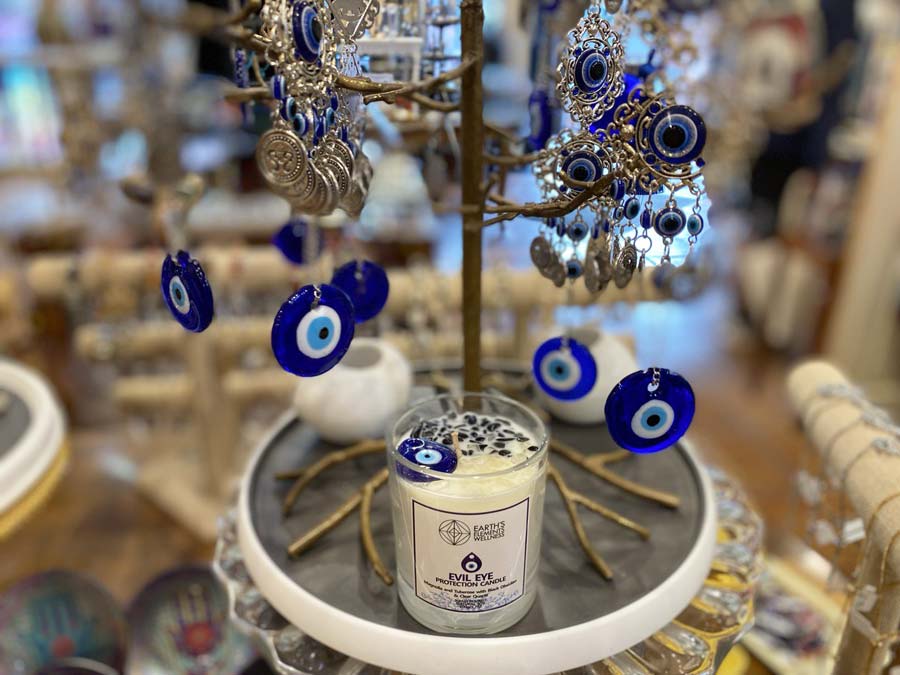 Choosing gifts for friend scan be tricky sometimes especially when their interests are far from mainstream. Even if you don't share these views presenting something your friends are definitely going to like is the best way to show your affection and respect. If your friends are into hemp below you will find a nice selection of exclusive souvenirs, they are sure to love.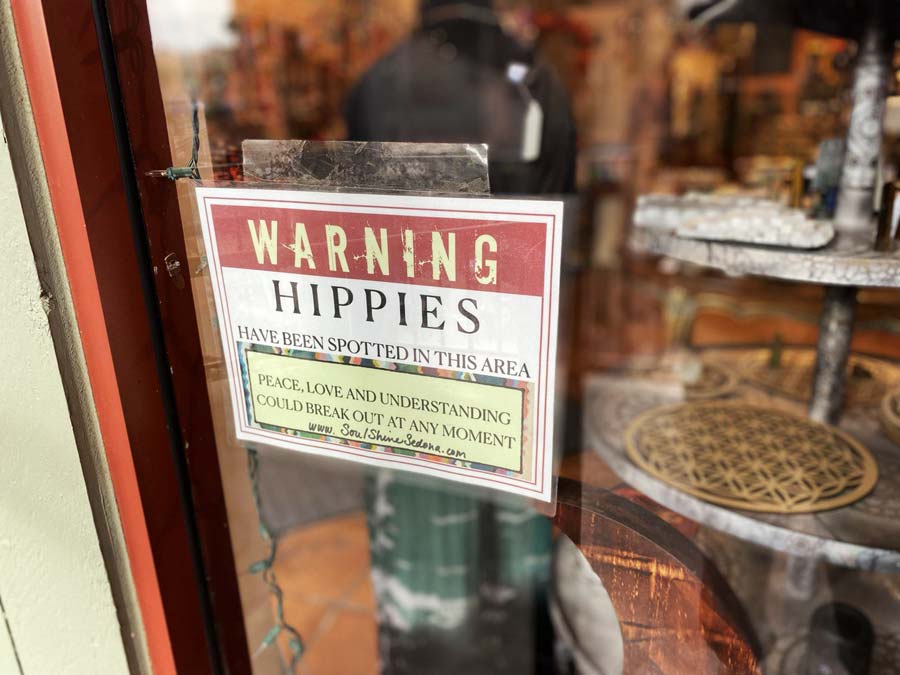 Unusual mugs have always been a universal gift, there is nothing surprising in that. But the idea is to look for unique mugs with creative design that is going to appeal to your friend. Travelling in Sedona, Arizona, I came across a unique gift shop for hippies Soul Shine Sedona. This gift shop is located by the address: 320 N Ste Rite 89A Suite 10, Sedona, AZ 86336. Even the door sign was unusual and attracted my attention. Obviously, I expected to find some exclusive gifts there and I was absolutely right.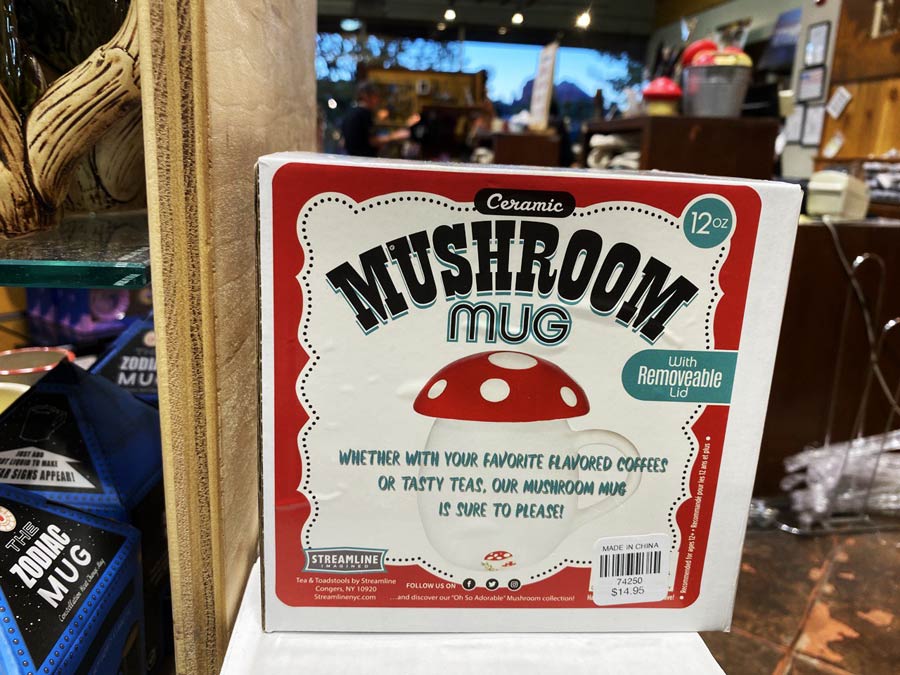 There I found a unique selection of offbeat gifts, including ceramic mushroom mugs featuring fly agaric in different variations. Such mugs can be quite classy as this white mug with the top in the shape of a fly agaric top.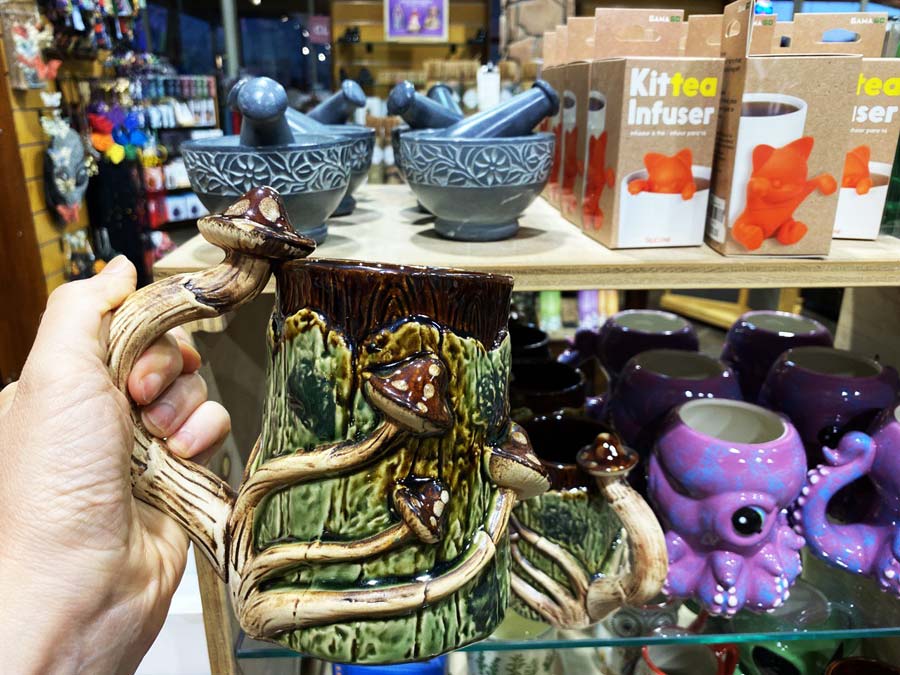 Others may be rather extravagant, like the mug with the handle shaped as the mushroom itself.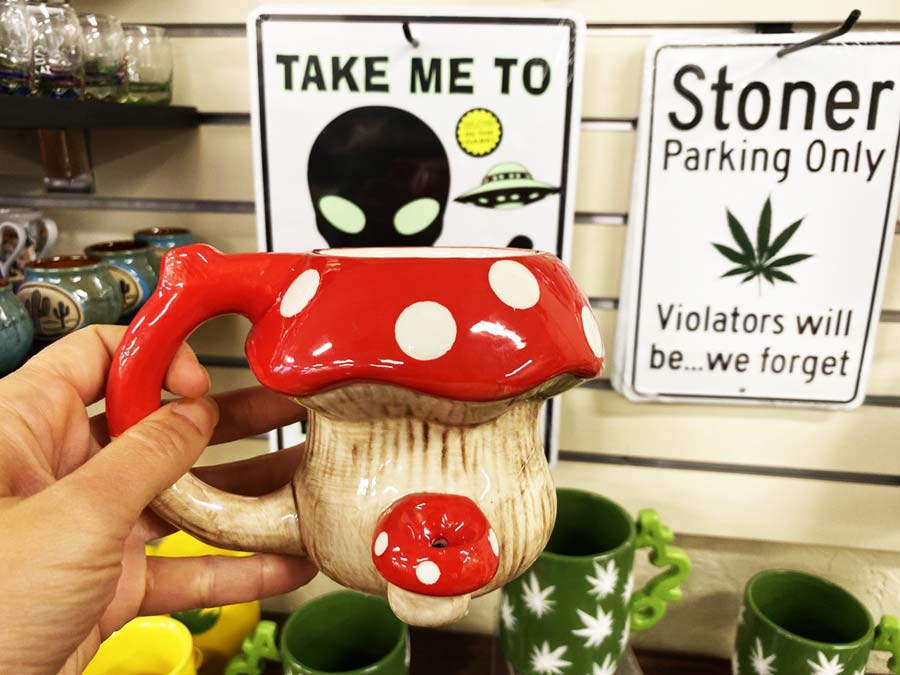 Another mushroom shaped mug comes with a cute little baby and is a good example of an unusual pipe mug.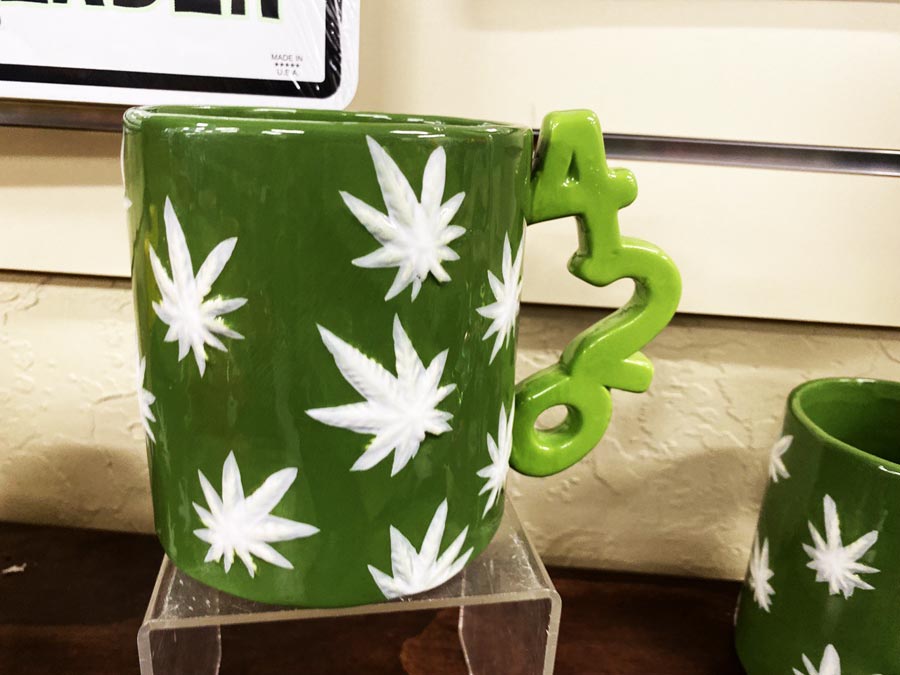 Not only mushrooms can serve as inspiration for unique designs. Light green mug with white leaves all over it and 420 handle design is my favorite.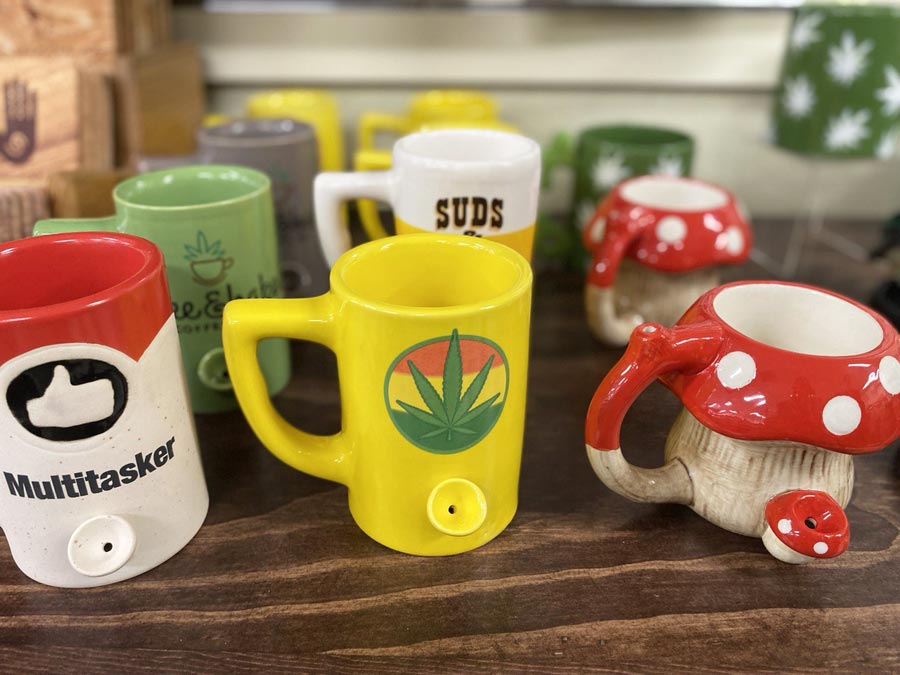 In fact, there was a great selection of pipe mugs, and I liked the yellow mug with green leaves in the center. I was curious to know if this mug is available online as well, so I scanned it using Google lens and discovered that the same mug is offered for sale at Etsy. I compared the prices in store and online, plus shortlisted a couple of creative mugs I would love to buy. Not all mugs I saw in store were available at Etsy, and I like that I can see the souvenir in real life, hold it in my hand and feel it. I love to shop in store, even though you have more chances to grab some deals when you shop online. With Etsy Coupons gift giving is never expensive.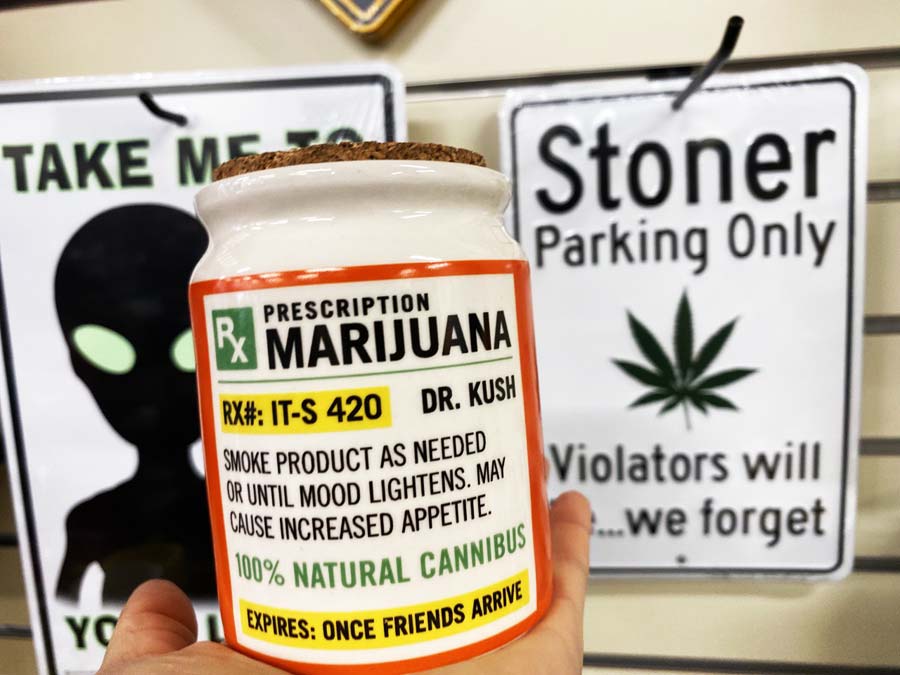 In addition to mugs offered for sale in store there are fun containers for storing various stuff and this container will make your friends raise their eyebrows in surprise.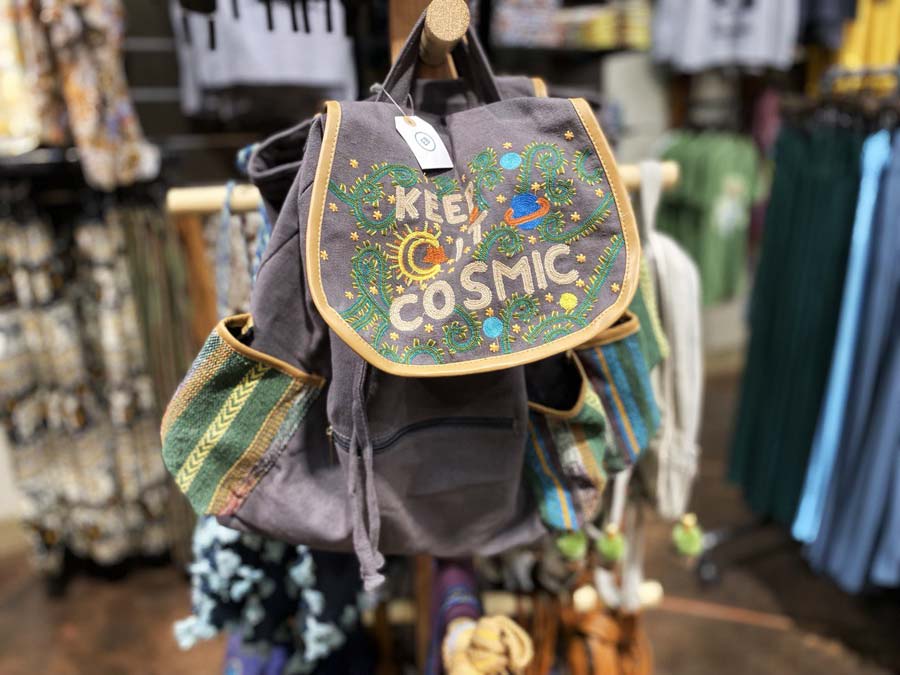 An embroidered backpack with space motifs will make a great gift too. In fact, you can purchase this backpack online at Earthbound Trading. Plus, you will find there lots of gifts similar to those I stumbled on in the Arizona gift shop. I liked Toadstool Drinking Glass for just $12.95 and original textile tote bags I would order for myself. It's awesome to be able to order everything you want online from the comfort of your home and get it delivered right to your door.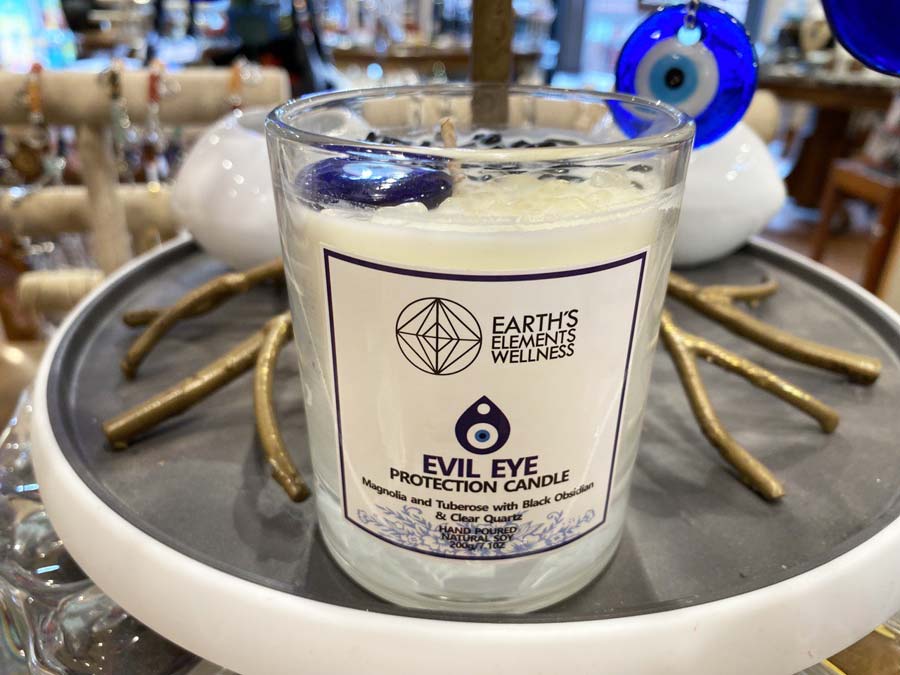 Unique candles also make a perfect gift. Consider checking out Earth Elements for scented candles, crystal candles, and more. For example, there you can order Votive Positive Energy Candle, Votive Happiness Candle, Healing candle and more. Crystal Candles Bundle Kitt is also a good option to consider as a thoughtful spiritual gift.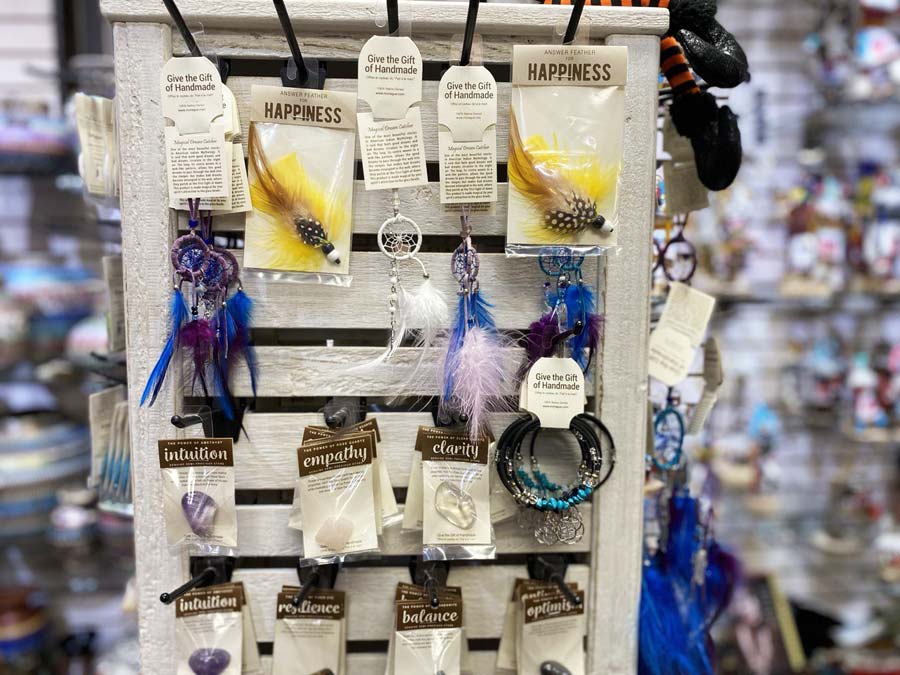 In fact, at Earth Elements you can find a variety of unique gifts for the most special hippie in your life. Gift ideas may include hippie style jewelry, art kits, crystals, home decorations and more.