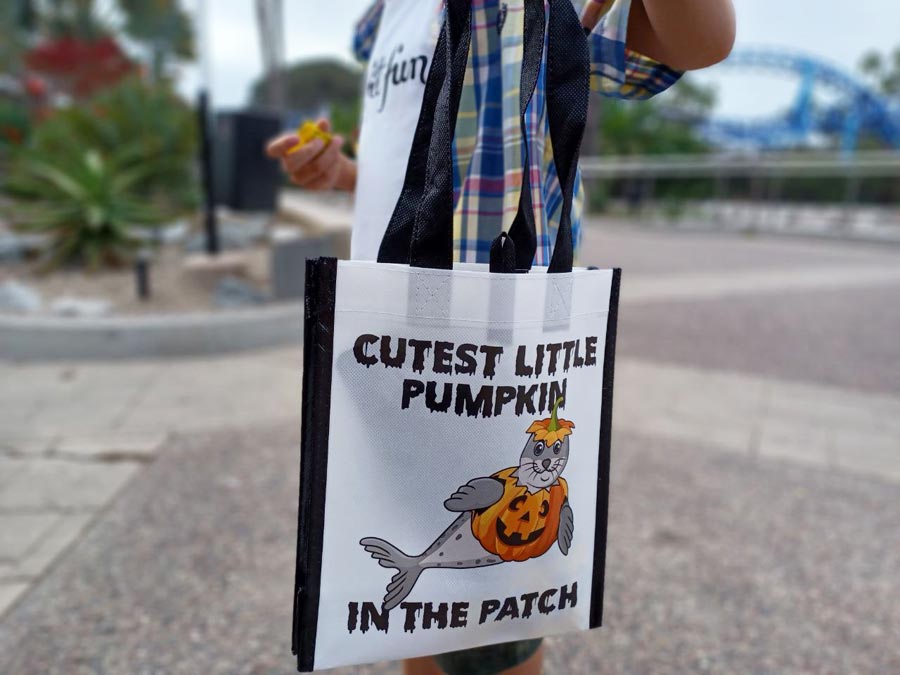 It's no doubt that Halloween is the best holiday for kids. It offers tons of fun and a chance to show off colorful costumes and impersonate your child's favorite character. Only at Halloween can kids take part in numerous fun activities and I'm going to tell you what fun your kids will have at SeaWorld San Diego in 2022.
Trick-or-Treat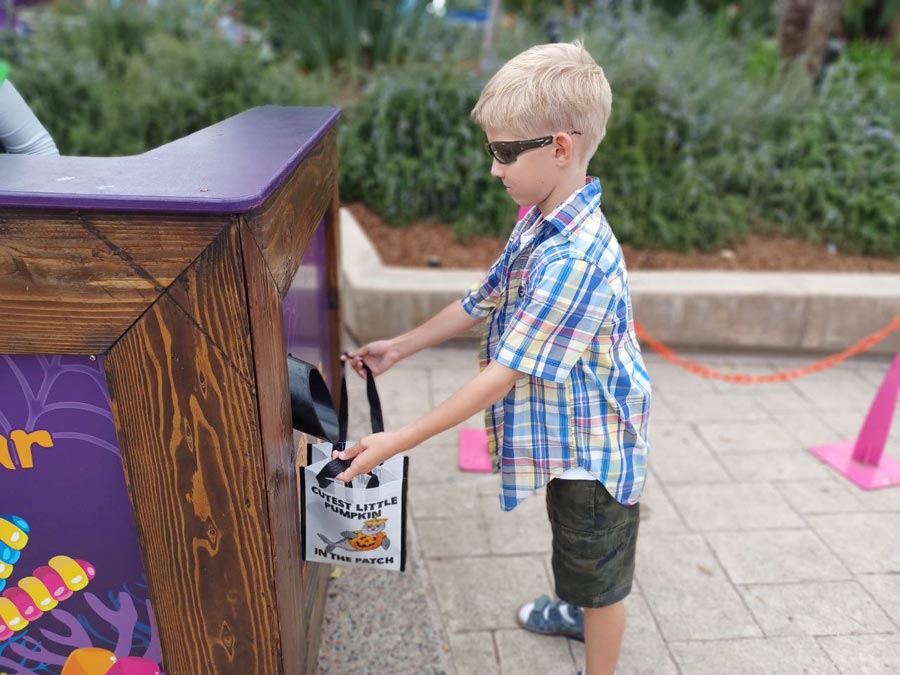 Halloween is the paradise for a sweet tooth. Kids are looking forward to grabbing their treat bags and getting rewarded for not doing pranks. This year SeaWorld San Diego offers a new approach to trick-or-treating. They've got a number of candy stations around the park and every child can come to the station and get candy. The only requirement is that the kid should have a reusable SeaWorld trick-or-treat bag. The child should come to the candy station, open the bag and the park employee will press the button and candy will just drop into the bag. It's fun and kids love it very much.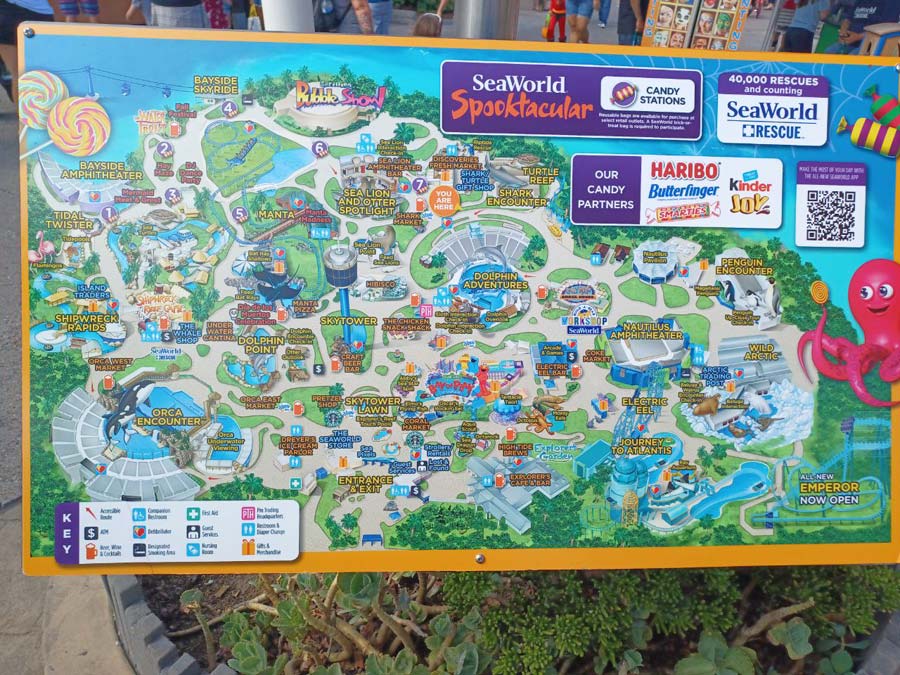 I counted 7 candy stations, and they are all located to the left of the Skytower, close to Manta, Bubble Show and The Waterfront. Kids can come to the candy station as many times as they want. Yummy!
Hay Maze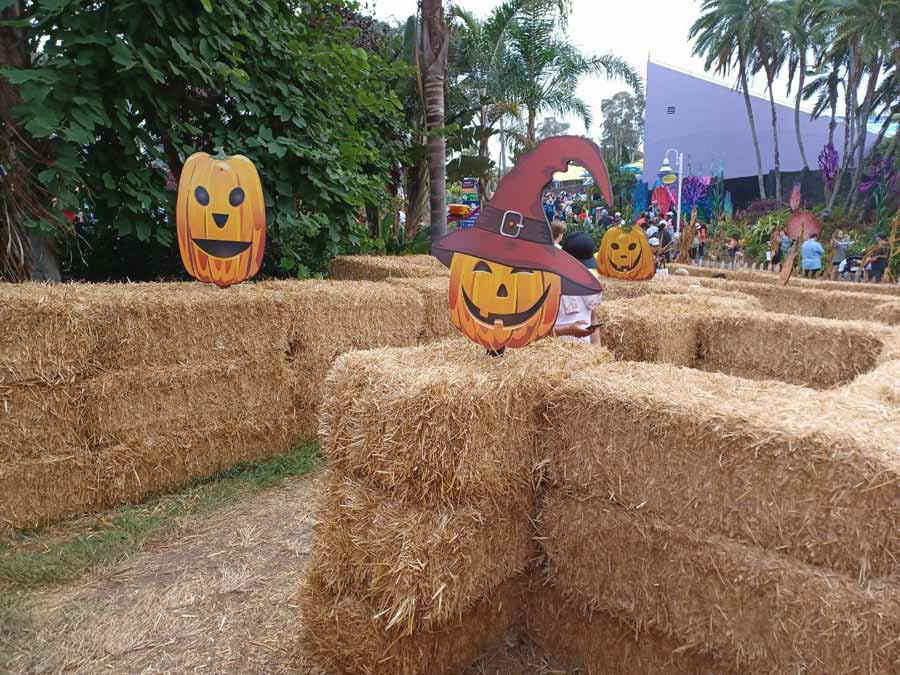 Small children are sure to have fun trying to find the way out of the hay maze. Even my 14-year-old son enjoyed hiding from the younger one, springing up and then crawling down. It's Halloween experience you won't find during any other holiday. The biggest fun is to play in a group as you can hide in the maze and the other person will be looking for you everywhere.
Games and Competitions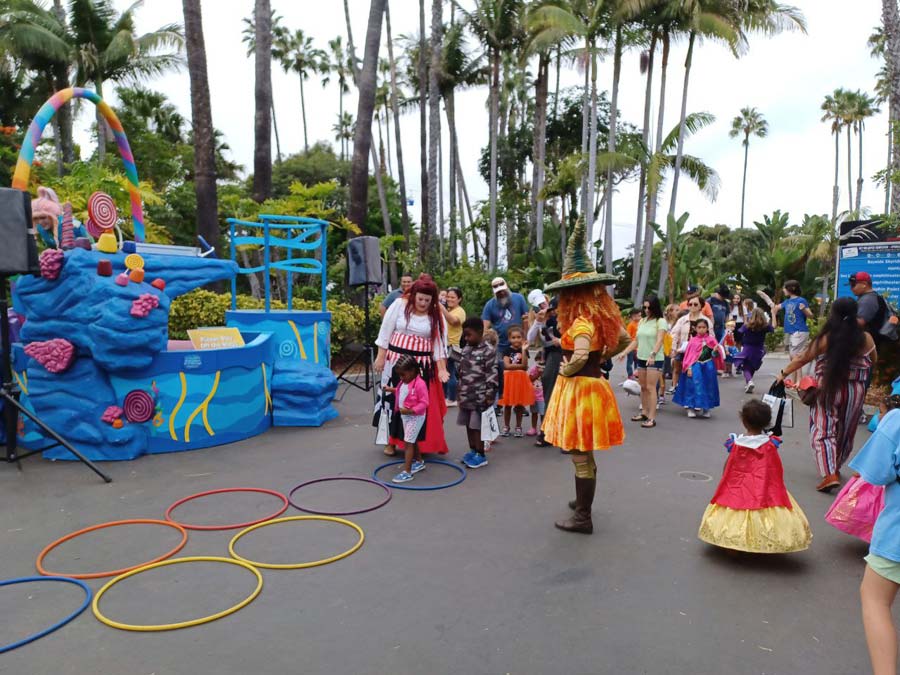 At the weekend active games and other activities await kids near Hay Maze. Animators wearing colorful costumes will entertain the kids with music, dancing fun contests and more.
Pumpkin Hunt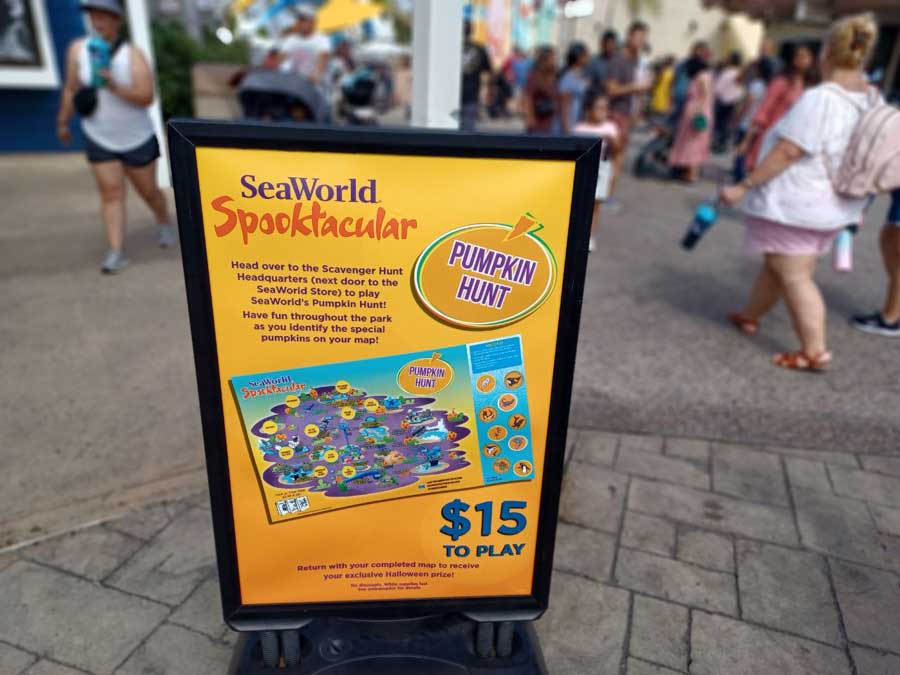 In addition to hay maze scavenger hunt is another traditional activity not to be missed before Halloween. To play you should visit the Scavenger Hunt Headquarters located near the SeaWorld Store. It costs $15 to play SeaWorld Scavenger Hunt in the park searching for special pumpkins scattered across the park attractions. Once you've found all the special pumpkins and marked them on your map you need to return and get your guaranteed prize.
Fall Festival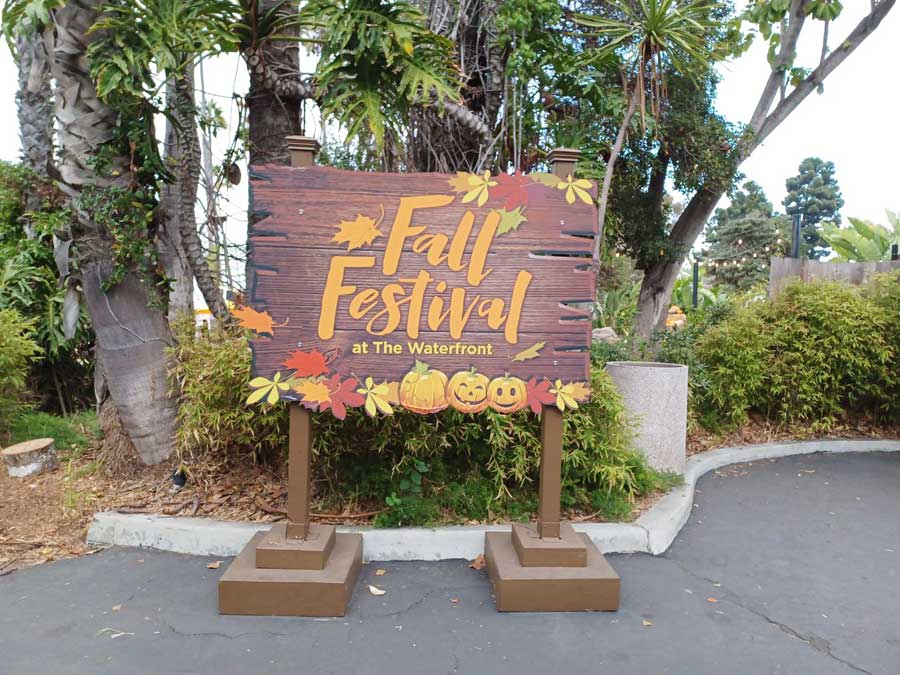 Make sure you head to The Waterfront to feel the atmosphere of fall festivities, order food and drinks, and relax on the bench watching birds and the bay views. There is also the stage where Jack-O-Lanterns are being made. They are all available for purchase.
Dolphin's Show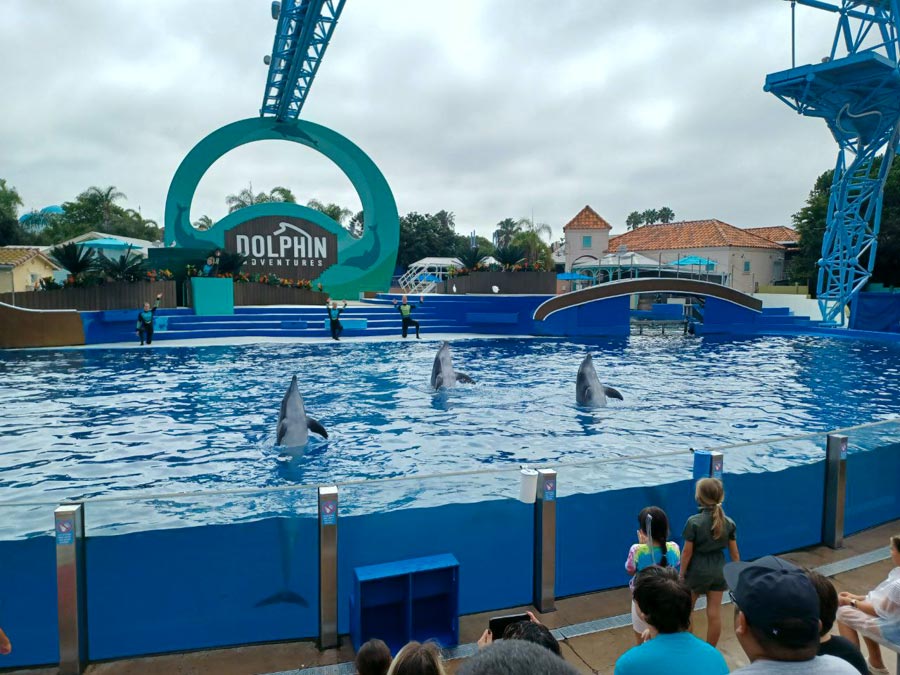 Watching dolphins and pilot whales perform is a must see even if you've come to SeaWorld San Diego for Halloween fun. I have seen the show for three times already and I'm going to watch it again and again.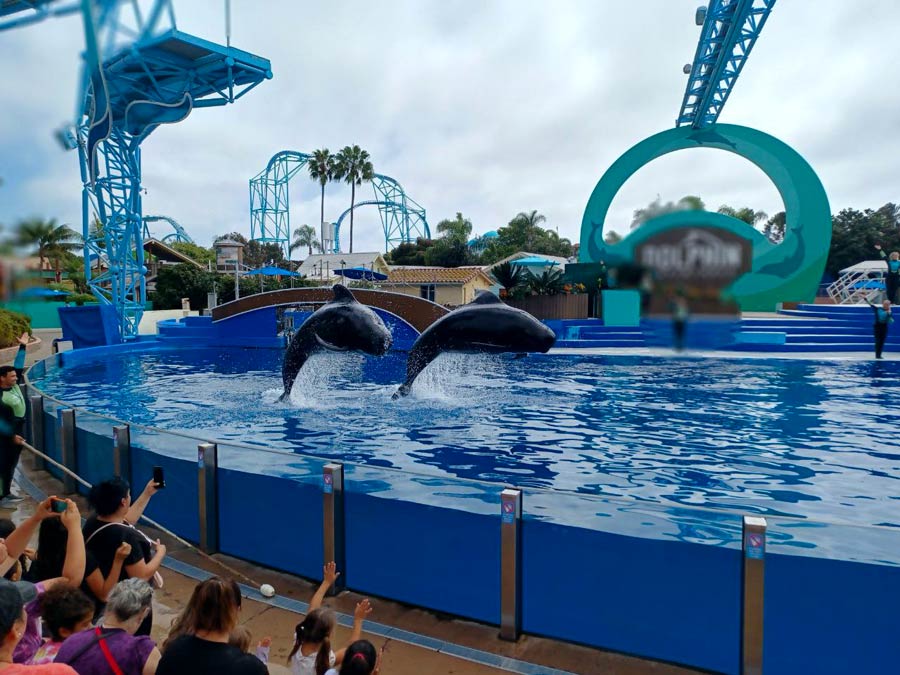 Seeing pilot whales jumping out of the water is even more unusual than seeing dolphin's tricks. And this time I managed to snapshot them soaring together in the air in a beautiful plunge.
Touch Pools
During out last visit touch pools with small fish and baby sharks were closed. This time we were lucky to be able to submerge the hand into the water and feel the fish nibble the fingers.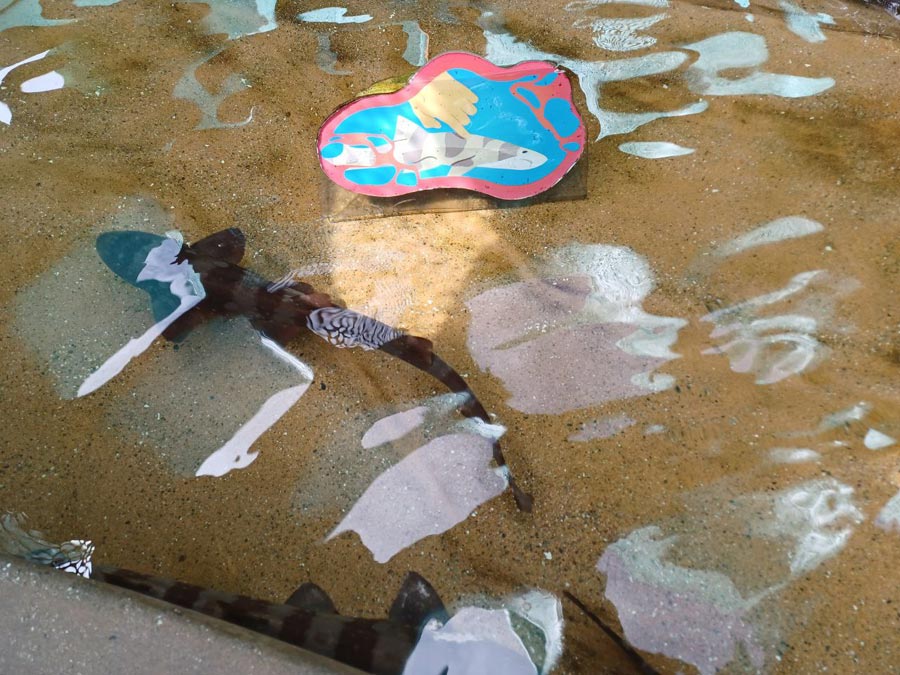 It was the first time we touched horseshoe crabs and baby bamboo sharks too.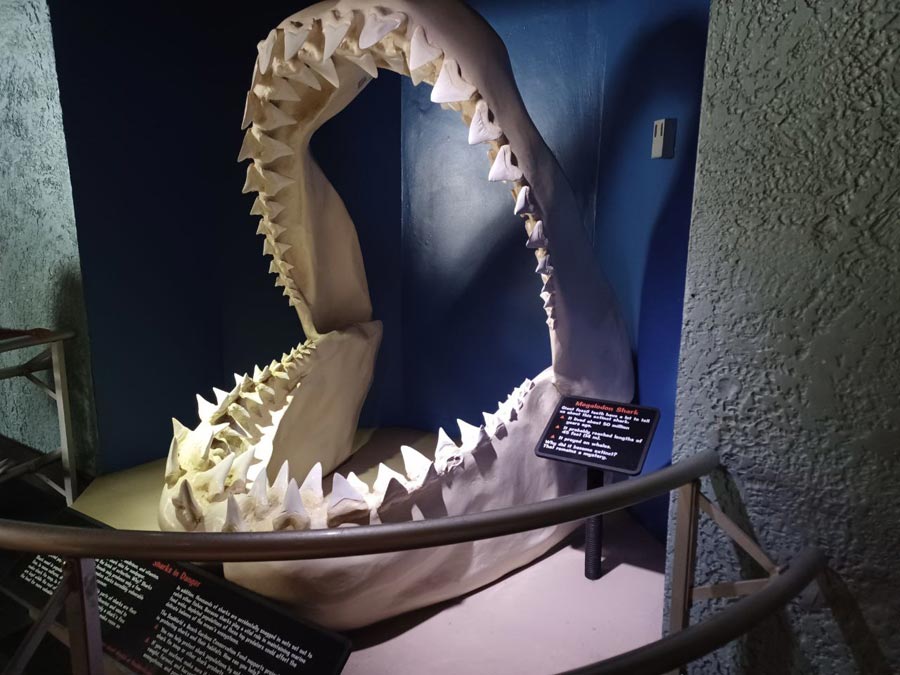 Speaking of sharks, there is a shark encounter where you can see various shark species swimming around and getting into the underwater tunnel is an attraction worth visiting. You will see different sharks swim in the water above you and at both sides. Near the exit is the model of Megalodon shark jaw, an impressive exhibit that demonstrates how ancient sea creatures looked like in the past.
Animal Feeding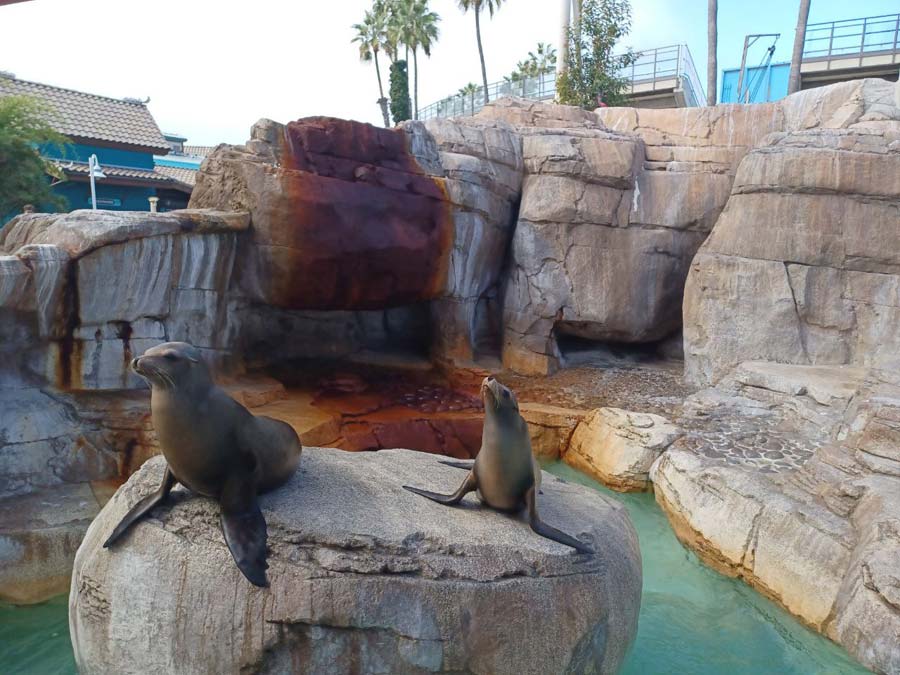 Feeding bat rays and sea lions is all time popular kid's activity. Kids always enjoy feeding sea animals and this gets them closer to the marine world inhabitants. Feeding the animals kids learn to feel responsible for the animals and understand that animals need protection and care.
Sesame Street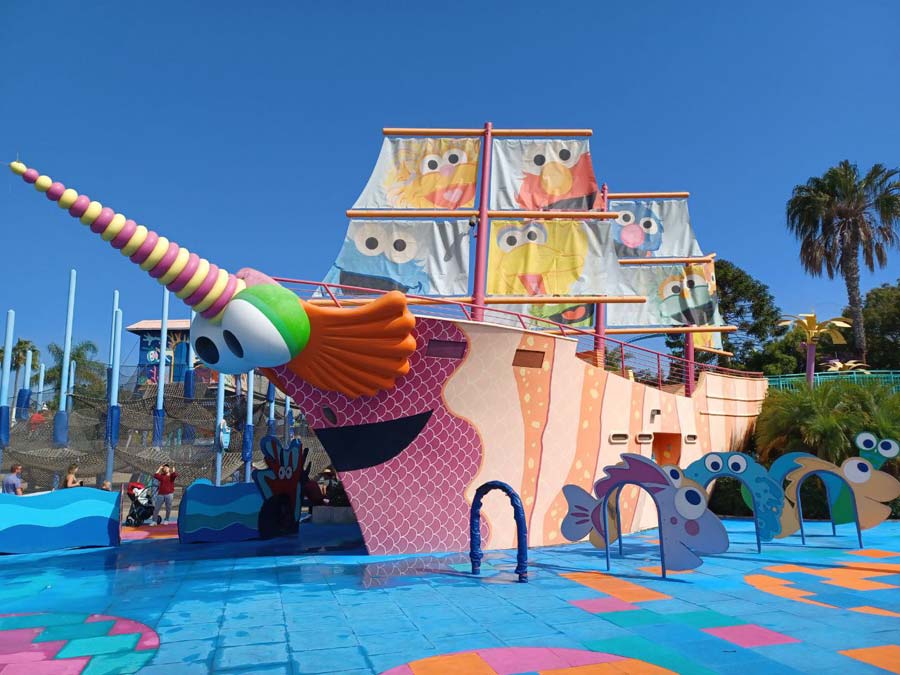 For the youngest visitors Sesame Street offers splash zone, Tide Pool Climb, Elmo's Flying Fish ride, Abby's Sea Star Spin, carousel and much more. Plus, the children can take photo with Sesame Street characters at Hooper's Store.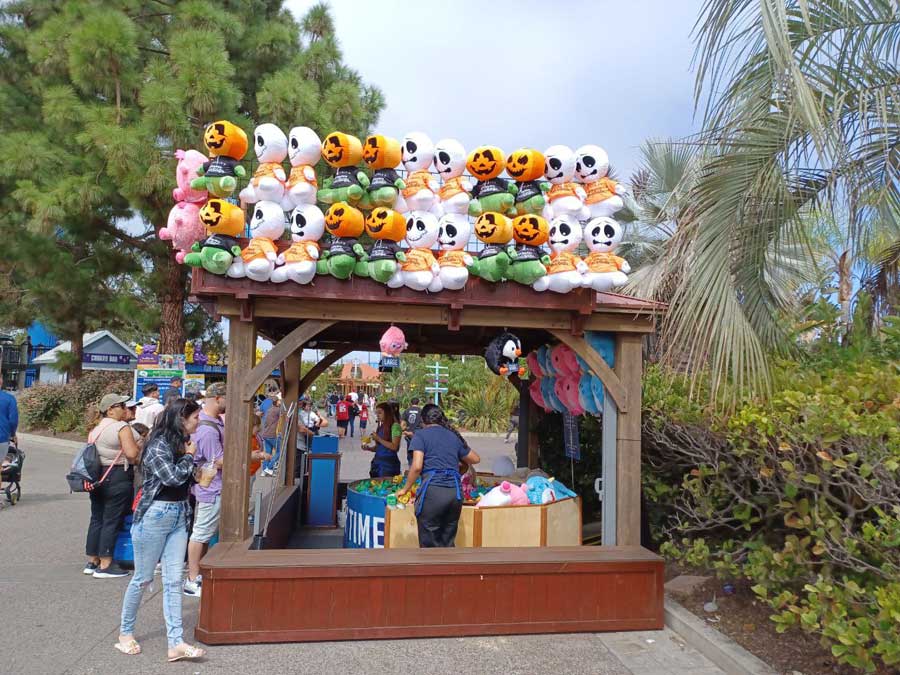 For our family SeaWorld San Diego is the most favorite theme park. It's so huge and has so much fun that it's impossible to experience everything the park offers during one visit. Every time we come here, we discover something new, plus enjoy seeing our favorite exhibits and activities, such as feeding sea animals, watching dolphin show and riding Manta. Now we can't wait to visit the park before Christmas. Until next time!