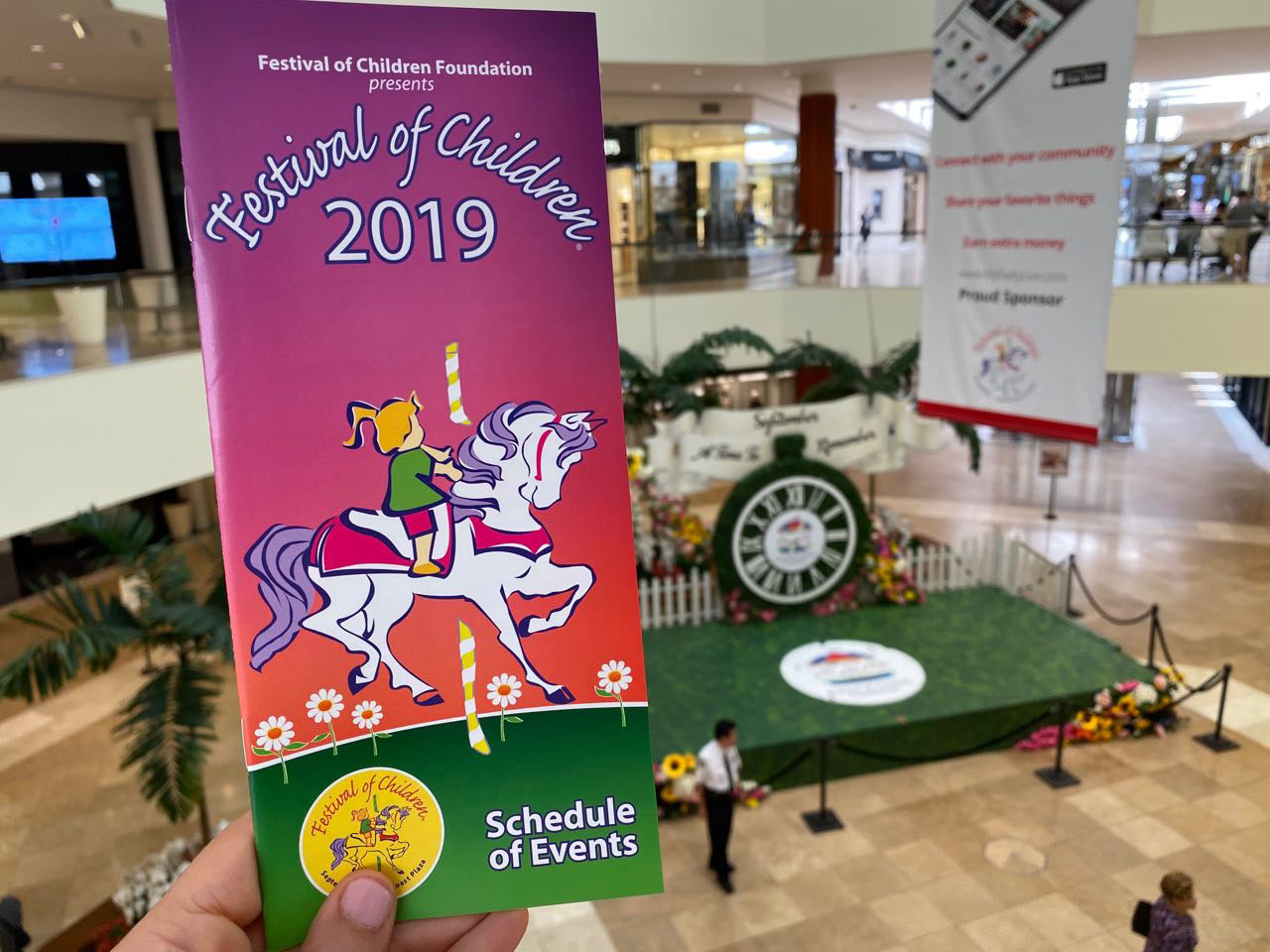 South Coast Plaza in Costa Mesa is at it again in September and it's a go time for all the kids. The Festival of Children is organized by Children Foundation, a non-profit organization of OC and brings an entire month of family-friendly fun at Costa Mesa mall.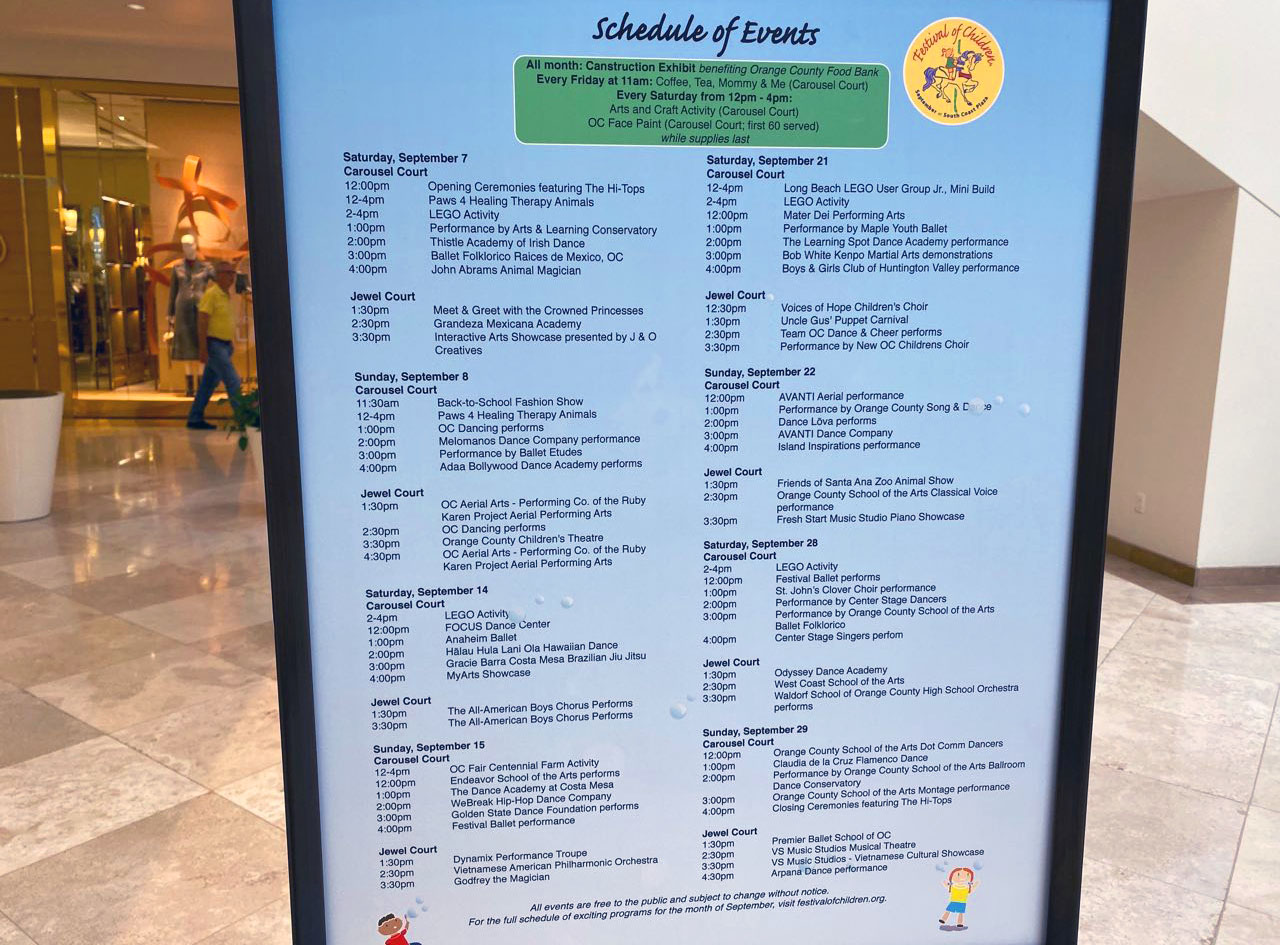 This event started 18 years ago and today over 70 local charities are expected to participate in the celebration with over 2 million local and tourist visitors estimated to attend. Sandy Segerstrom Daniels, the founder of the foundation, is very excited about the place this event occupies in more and more hearts year after year.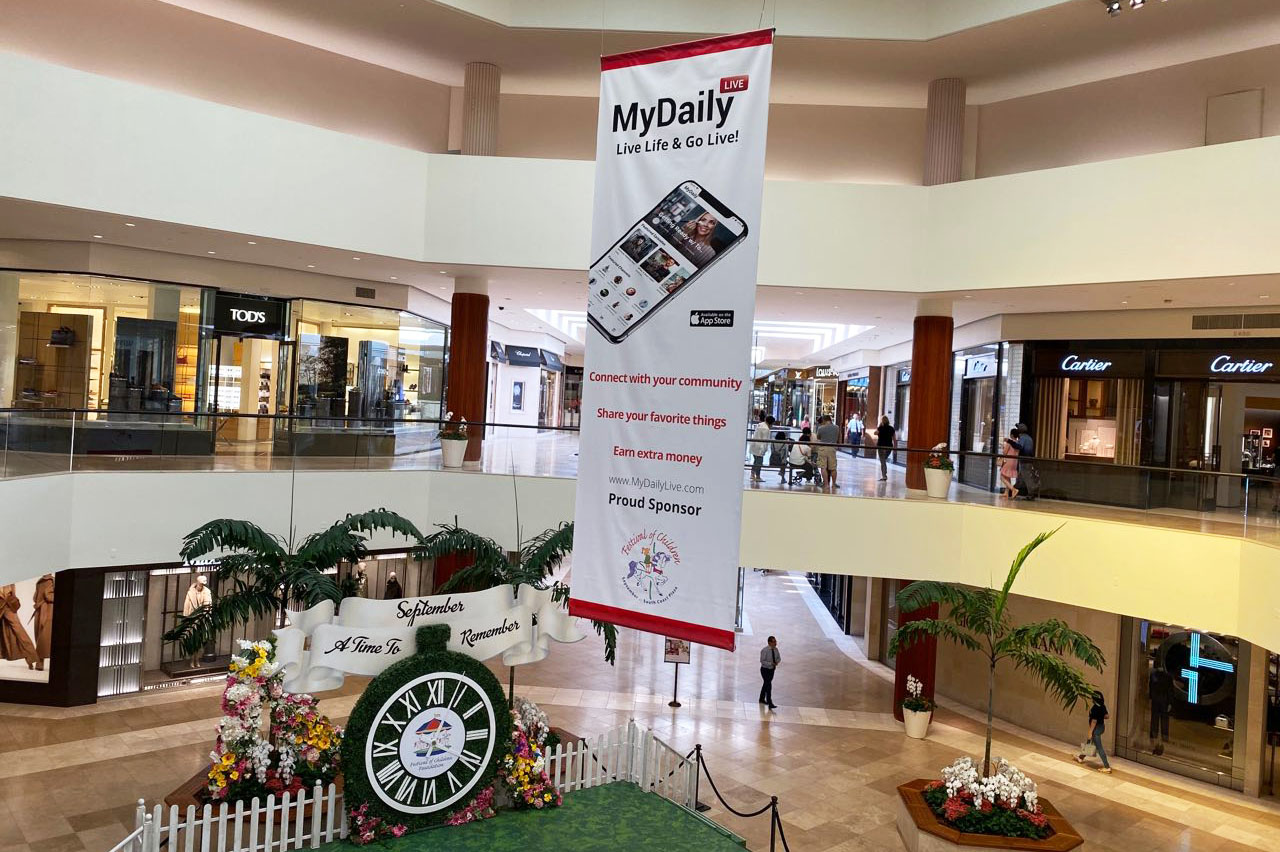 The events kicked off this weekend and fun has already begun. Opening ceremonies were hosted by Daniels and the event was crowned with the weekly mini LEGO build at 2 pm. Sunday saw children's fashion show at 11:30, where kids walked the catwalk dressed in clothes from South Coast Plaza retailers.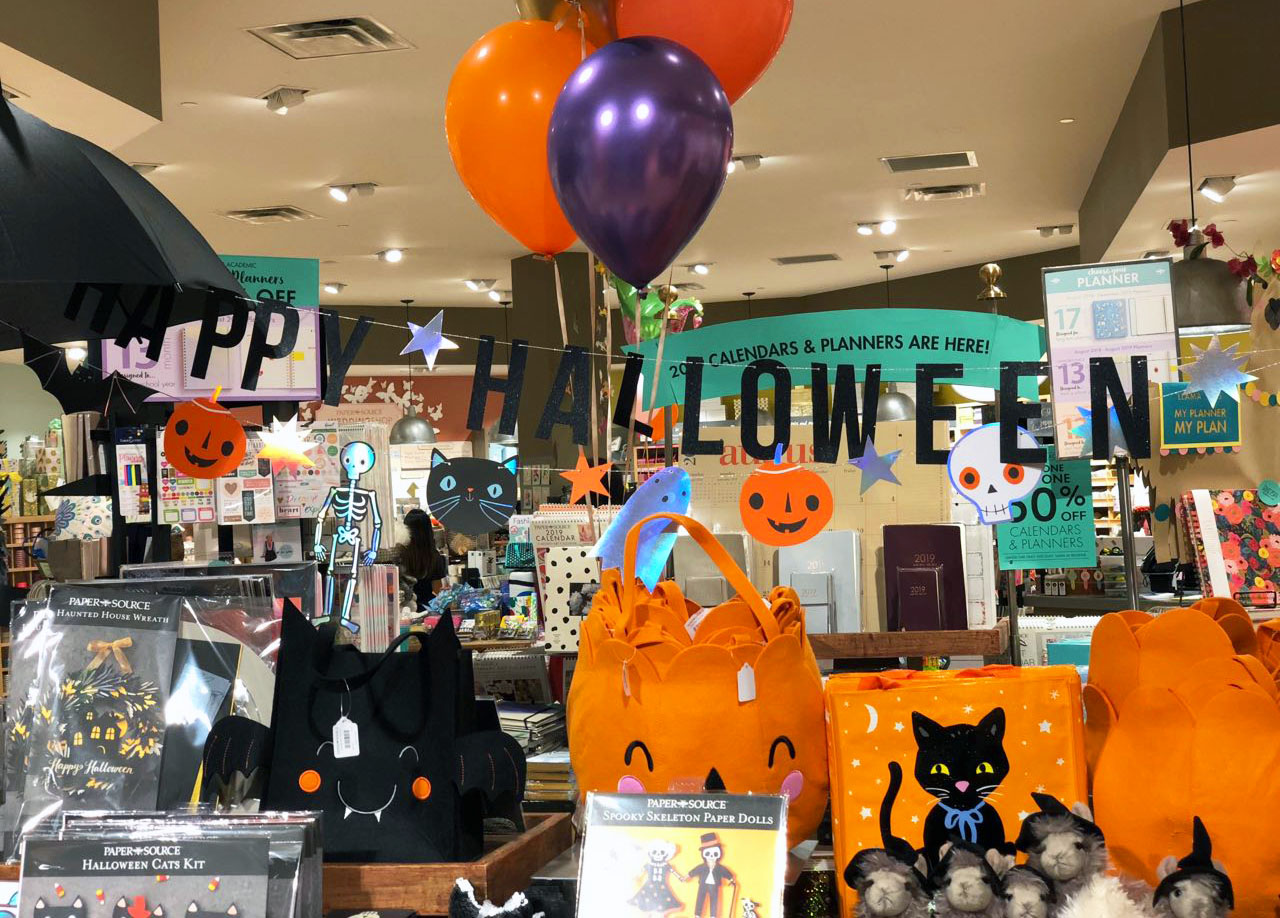 What can we expect in the future weekends of September?
The fun is scheduled to intensify for the rest of September. Arts4Kids and Lions Heart will be guiding arts and crafts on the weekends and visitors will enjoy ballet, hip hop, and flamenco dances, where they will be invited to participate, not only watch.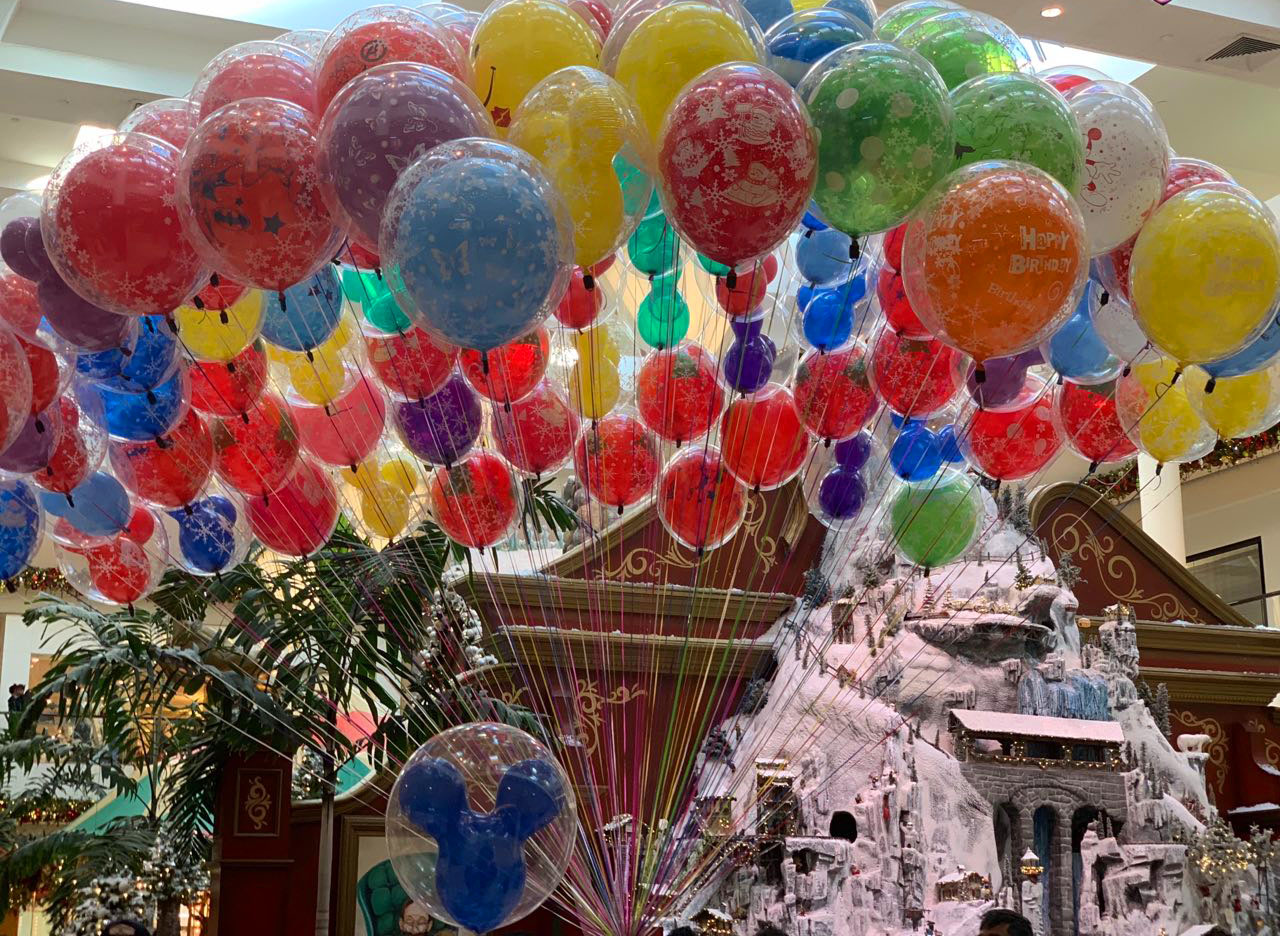 Every Friday kids and families are invited to "Coffee, Tea, Mommy, and Me" presentations at 11 am. These presentations are a great way to learn about nutrition, healthy lifestyle, and safety through arts, crafts, music, and of course, coffee and tea.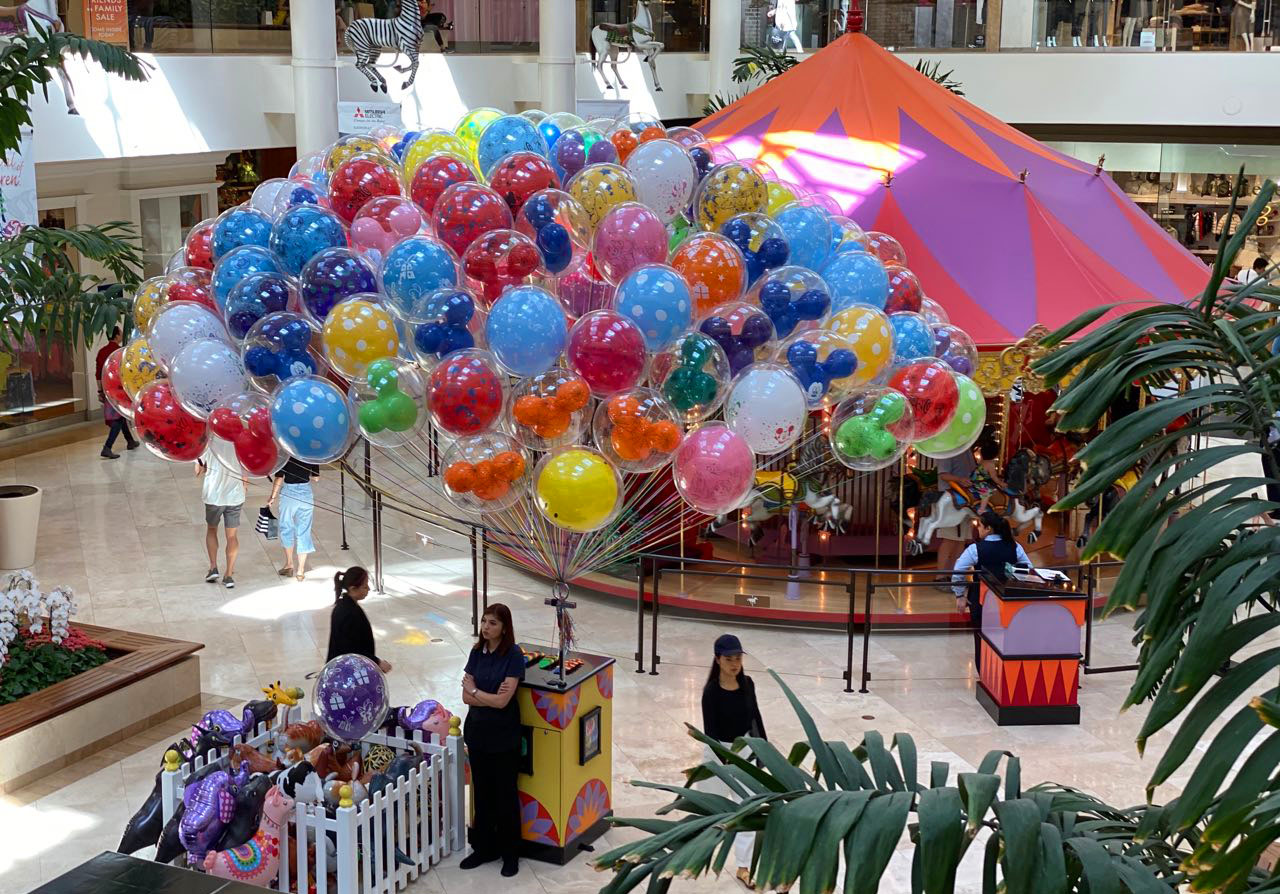 All events of the festival will be taking place in the Carousel Court and Jewel Court. The preparation for this event includs making of the elaborate sculptures from food cans by local architecture, engineering, and construction firms.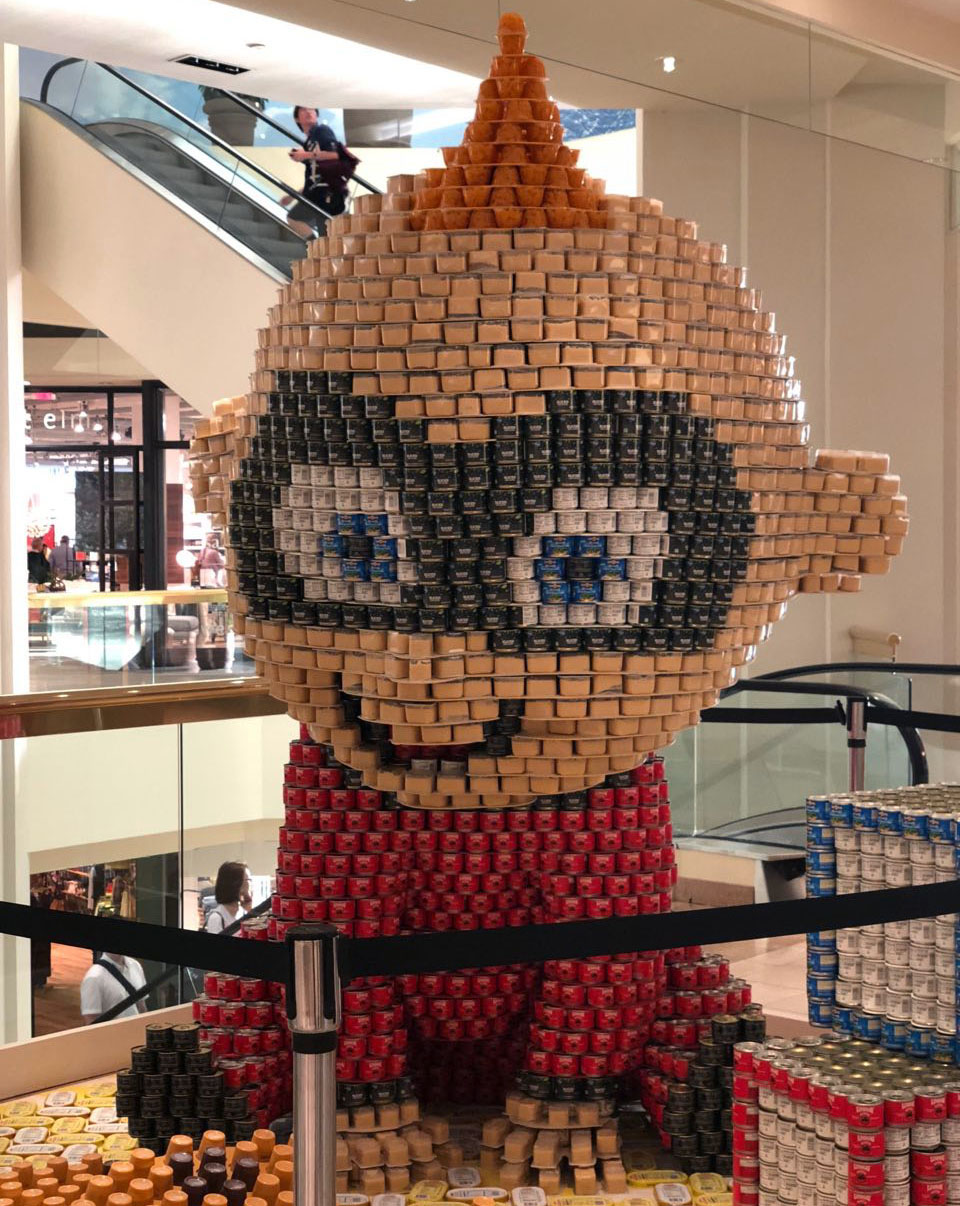 Those masterpieces are truly fascinating for adults not any less than for kids. They are called Canstruction projects and are getting more and more intricate every year. This year there are 7 such sculptures, which will be judged and the winner will be picked at the end of the month. Organizers expect over 56,000 cans to be donated to Orange County Food Bank. This event celebrates the many milestones charities, non-profits, individual donors, and socially responsible companies achieve every day of the year helping children and eliminating obstacles in their lives. This celebration is for them and of them.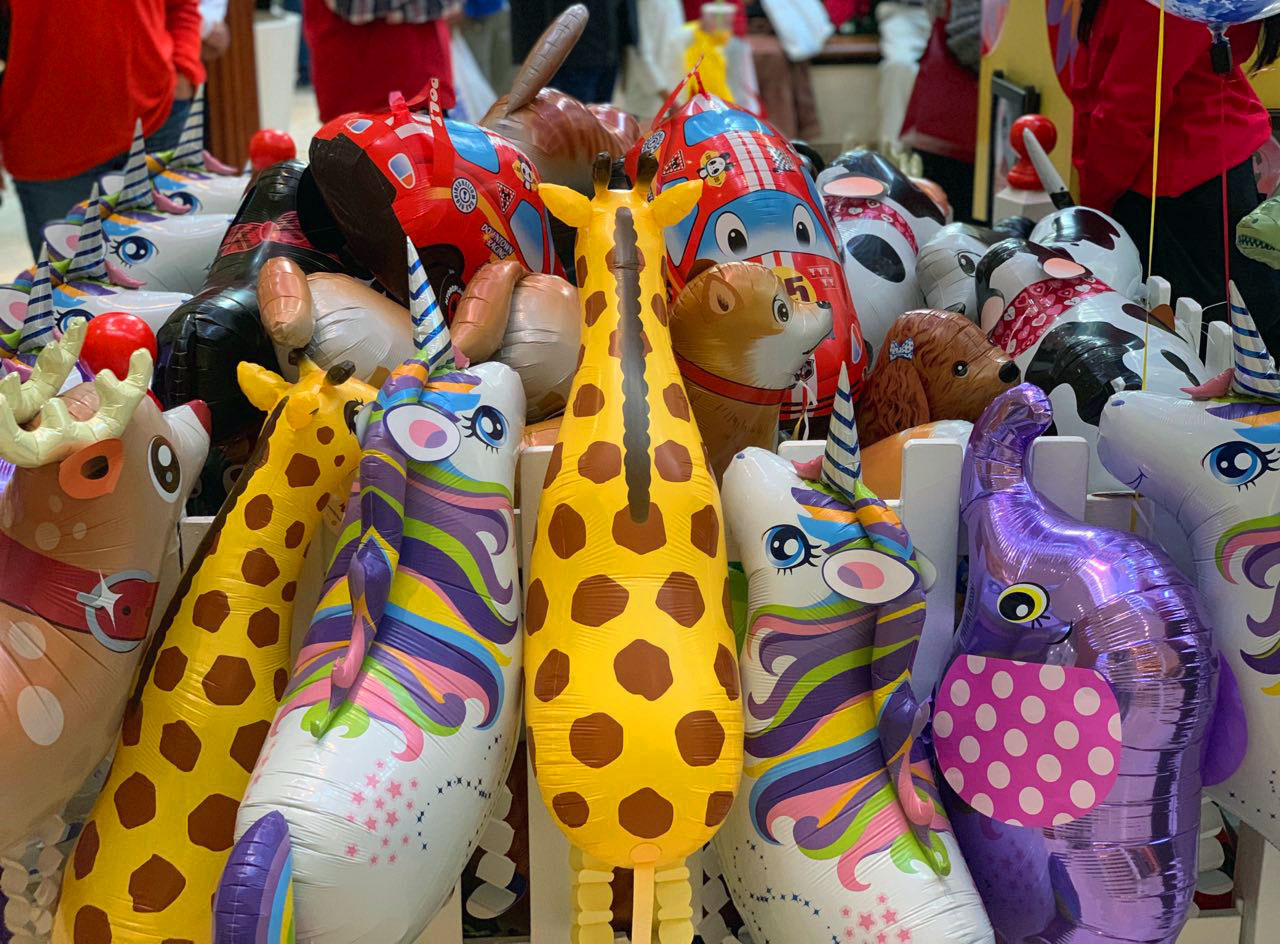 Segerstrom Daniels is known on the national children's issues scene as she was lobbying for the month of September to be designated as a Child Awareness Month in Orange County since 2002. She achieved her goal and then some in 2008, when the name became a national designation. This festival is held every September to commemorate the work of children's charities and support groups that goes on all year round.
The event is free and the activities are abundant and not-to-miss, so make sure you find a reason in September to bring your entire family to South Coast Plaza mall and celebrate children and those who care about them.