Not waiting for Christmas time to set off for my winter vacation I decided to unwind in the snowy environment late November – early December so we could spend Christmas at home. We spent 2 weeks at Hyatt Centric Park City and the hotel and the area around was all covered with snow. It was such a drastic change of setting, from sunny California to snow covered Utah, with its ski resorts and mountain vistas. Actually, we came here to ski and snowboard to our heart content, as well as explore the city and experience gourmet dining here.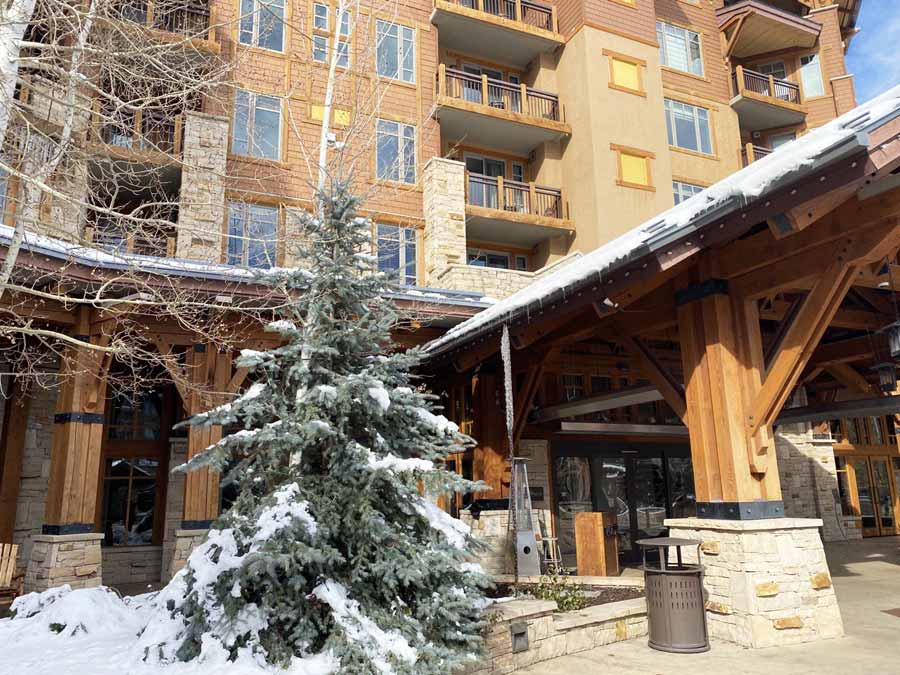 Conveniently located minutes away from Park City Main Street Historic district and 200 feet away from ski lifts Hyatt Centric Park City welcomed us with cozy rooms and delicious meals. The hotel is surrounded by picturesque mountains that ensure jaw-dropping window views. The hotel surprised us with its unique exterior design and focus on detail. Without being overwhelming it offers homelike atmosphere where you want to return after hitting the snowy mountain slopes.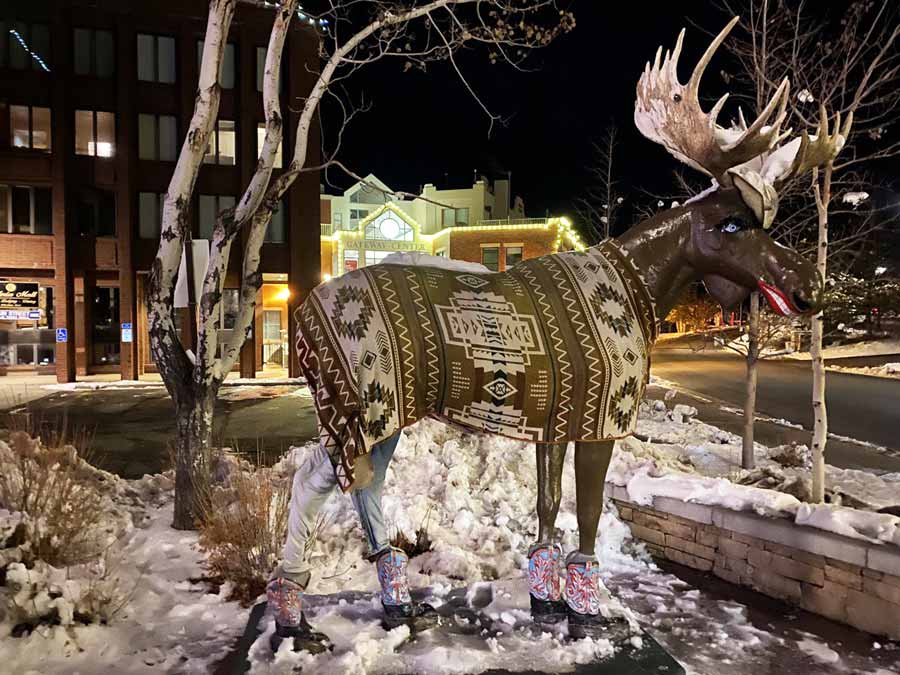 Sometimes we made a break from skiing and just explored the city. Park City Main Street Historic District is worth exploring. Here you will find this funny sculpture of elk. In fact, elk is a state symbol of Utah, but this statue is unique. The elk is wearing cowboy boots, pants, and a coat. And it seems like it is wearing a makeup, OMG.
Park City Main Street Historic Districtis a main city shopping and dining center. Here you will find lots of stores where you can purchase skiing outfit and gear. But we brought our winter clothing and footwear. Before our trip I ordered everything we needed on vacation at Backcountry. I love this store very much as it has all the popular and quality brands known for its durable and stylish ski outfits and just comfortable winter apparel.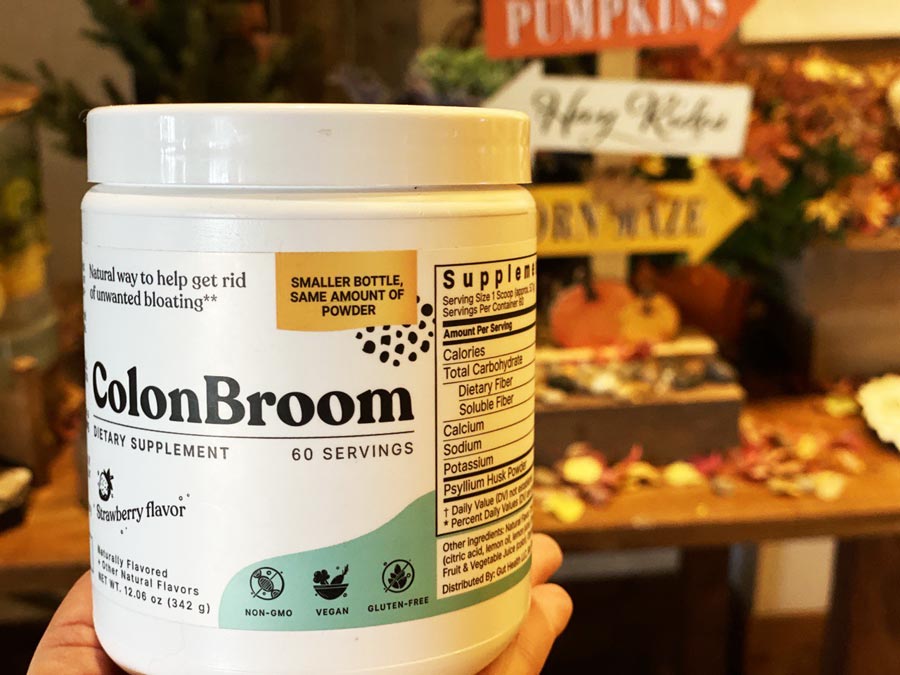 Also, preparing for my trip I renewed my ColonBroom subscription to ensure I get bottles of ColonBroom waiting for me when I come back home. I took the last bottle of ColonBroom with me on vacation as it is important for me to support my digestive system. When you travel, especially during the long road trip, you switch your usual eating habits. Hotel food also may be different from what I got used to eating and as a result I may have some digestive issues. The perfect solution to any digestive problems such as bloating and constipation is ColonBroom. It is a dietary supplement with natural psyllium husk as an organic source of fiber, combined withlemon, fruit and vegetable juice to add nice pink color. ColonBroom comes in a form of powder that quickly dissolves in room temperature water. All I need to feel great during the day is just 1 scoop of ColonBroom powder and a glass of water. Since ColonBroom is not offered for sale in stores I always order it at their official website and use ColonBroom Coupon to get a discount. I applied ONLYYOU Code and got $10 off my recent ColonBroom order.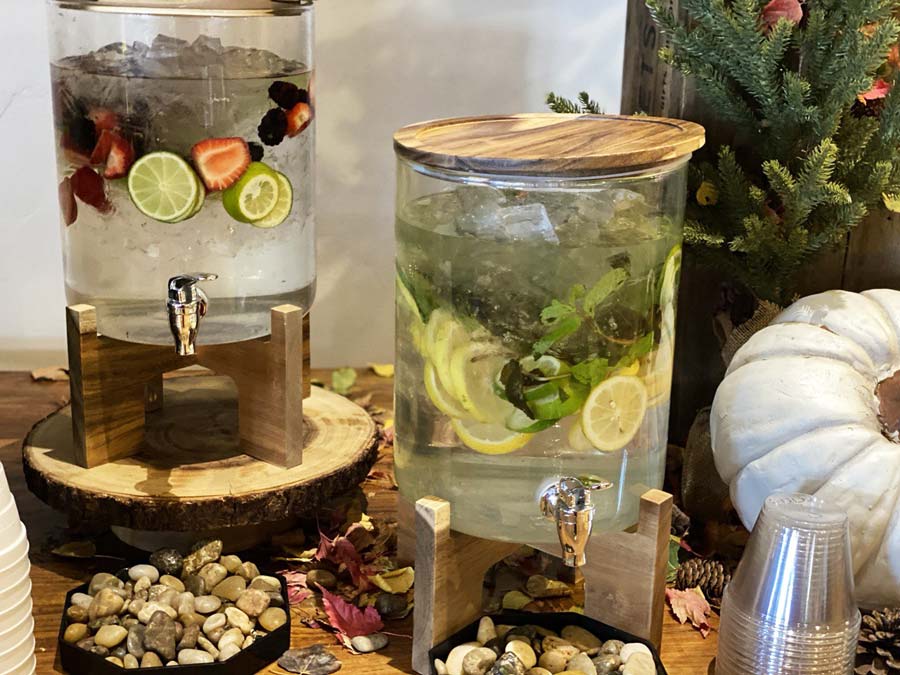 Lemon water is also good for digestion. Most hotels serve lemon water as it is a good start of the day. Hyatt Centric Park Cityoffered something even better. There was a choice of herb and fruit drinks hotel guests could have throughout the day. In addition to alcohol free mint Mojito there was fruit mix with strawberry, lime and blueberry with iced water – a nice vitamin drink to quench your thirst and boost your immune system.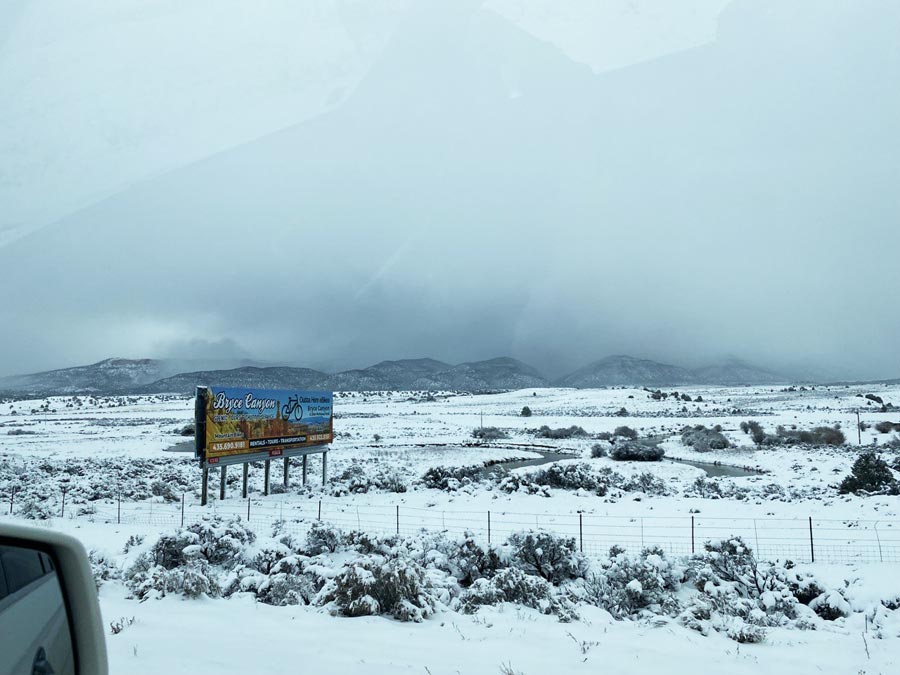 Our winter Utah retreat was so enjoyable that we plan to come here again in a couple of months. We love snow very much and kids enjoy snowboarding and skiing, so Utah is beckoning us with its ski resorts and tons of winter fun.