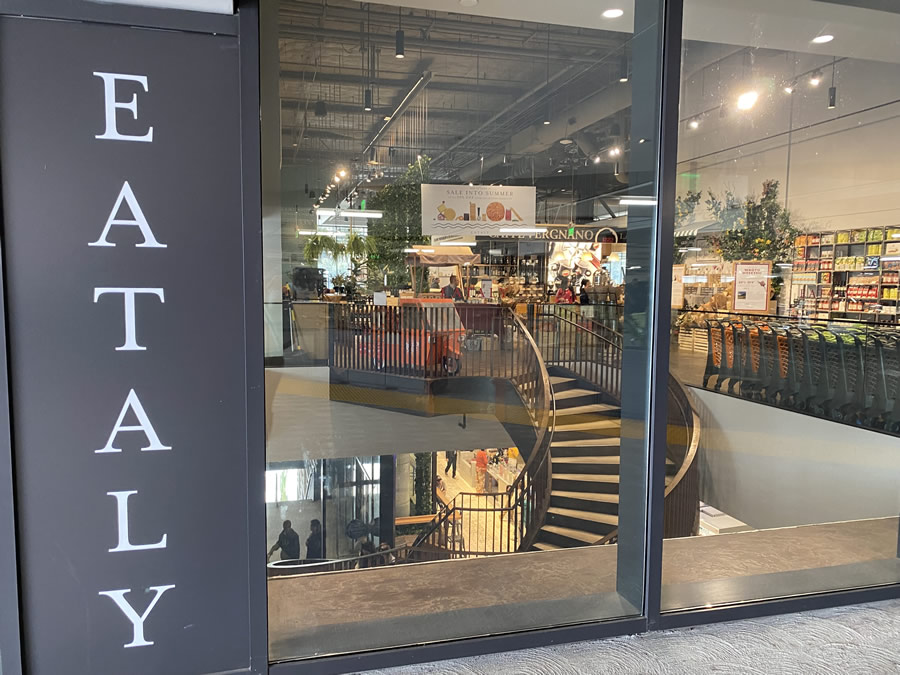 If you're a lover of all things Italian, then Eataly Los Angeles is the perfect destination for you. This culinary paradise is a feast for the eyes, ears, and taste buds from the moment you step inside. The atmosphere is vibrant and bustling, as if you've just been transported to a lively Italian market.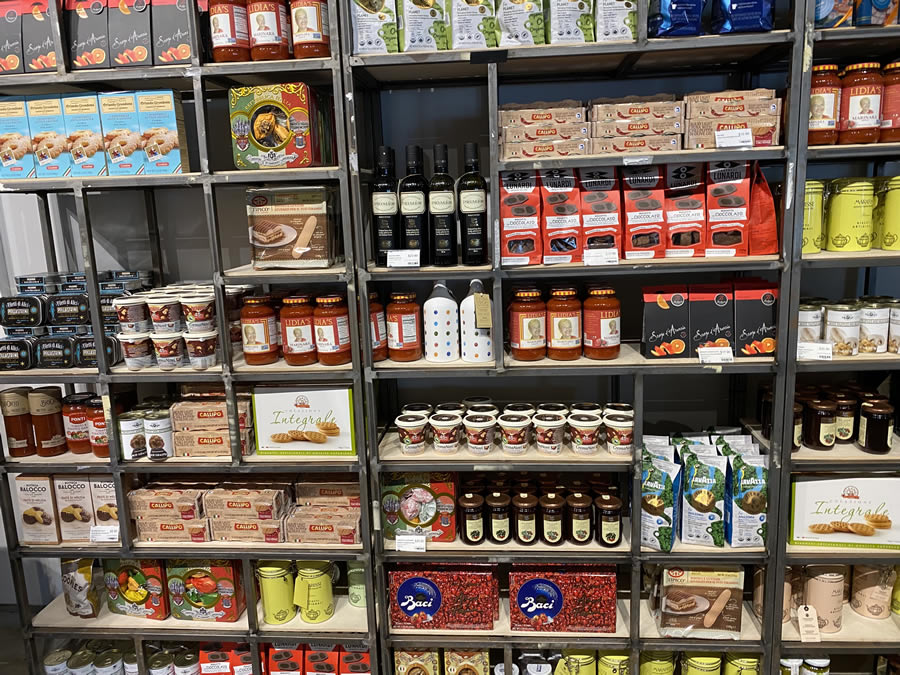 The store's design is nothing short of breathtaking, with every detail evoking authentic Italian flair. The ambiance is welcoming and enchanting, inviting you to explore everything that Eataly has to offer.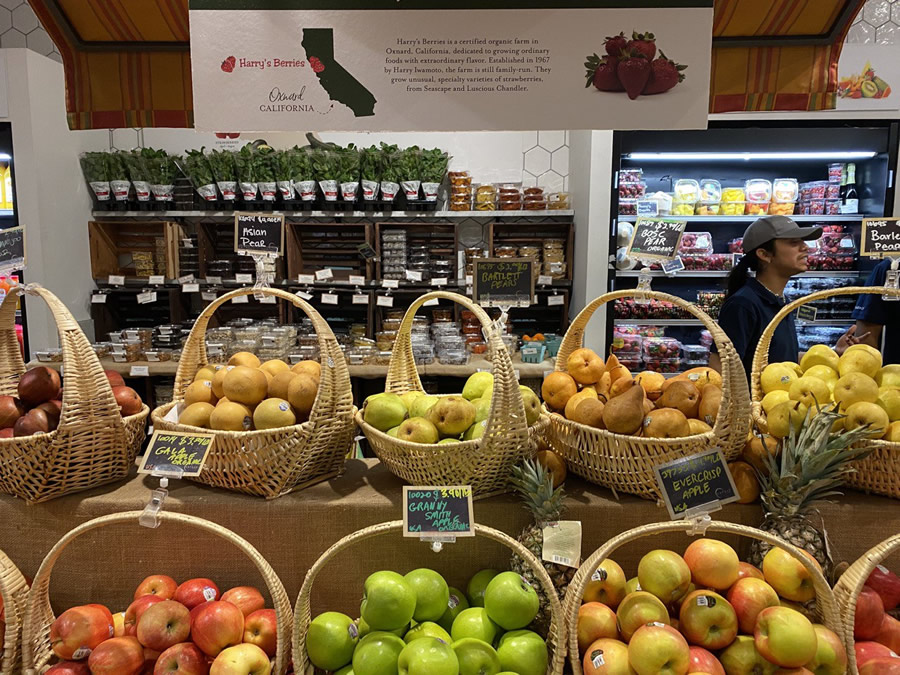 In this review, I'll share my thoughts on this incredible destination and why it should be at the top of your list for a culinary journey through Italy.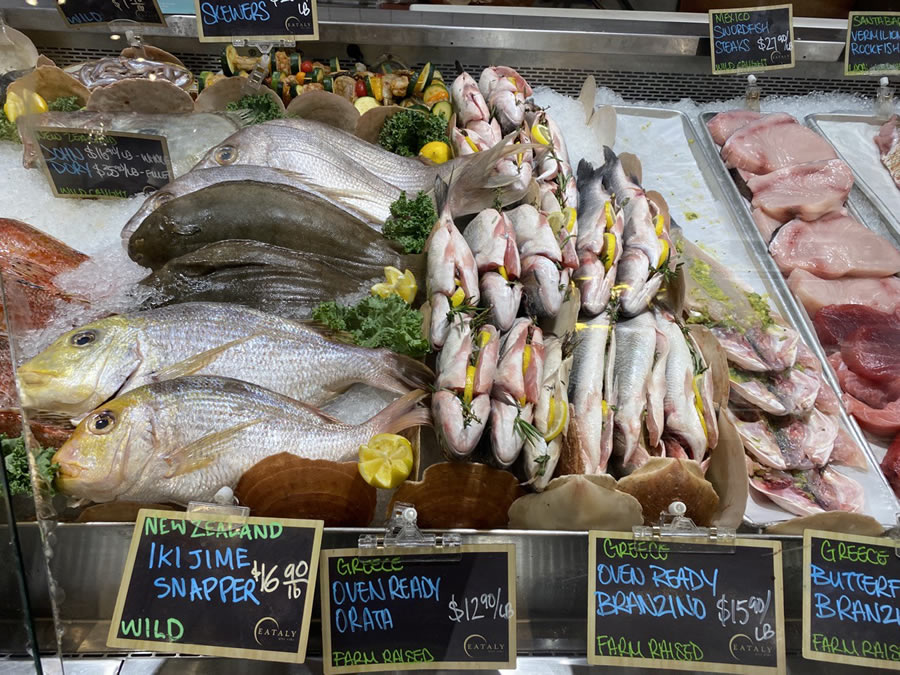 One of the standout features of Eataly is the vast selection of high-quality Italian products available.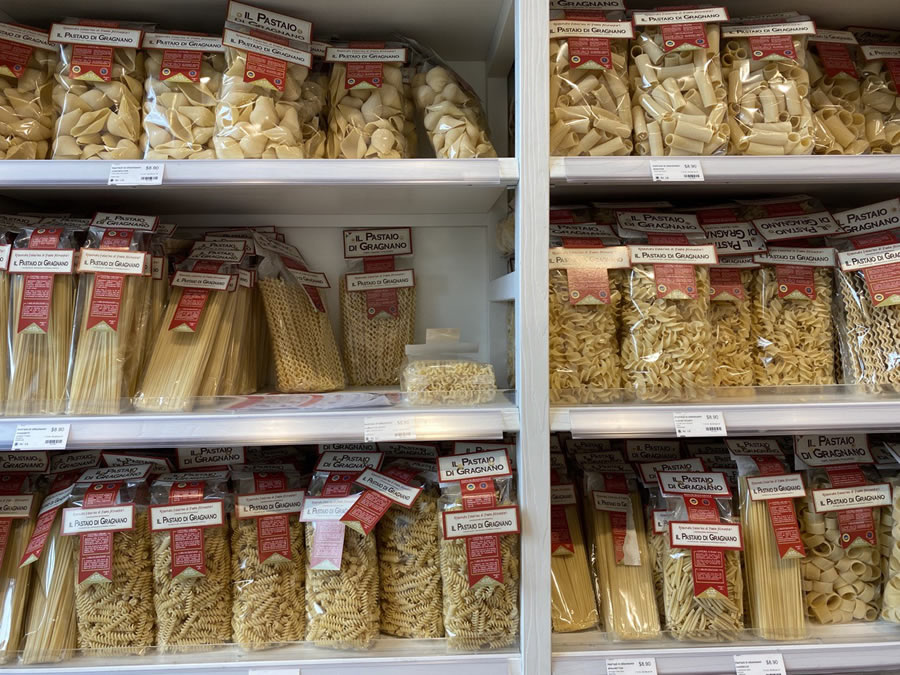 From artisanal cheeses and cured meats to fresh produce and handmade pastas, Eataly offers a wide range of authentic Italian ingredients that will inspire any home cook.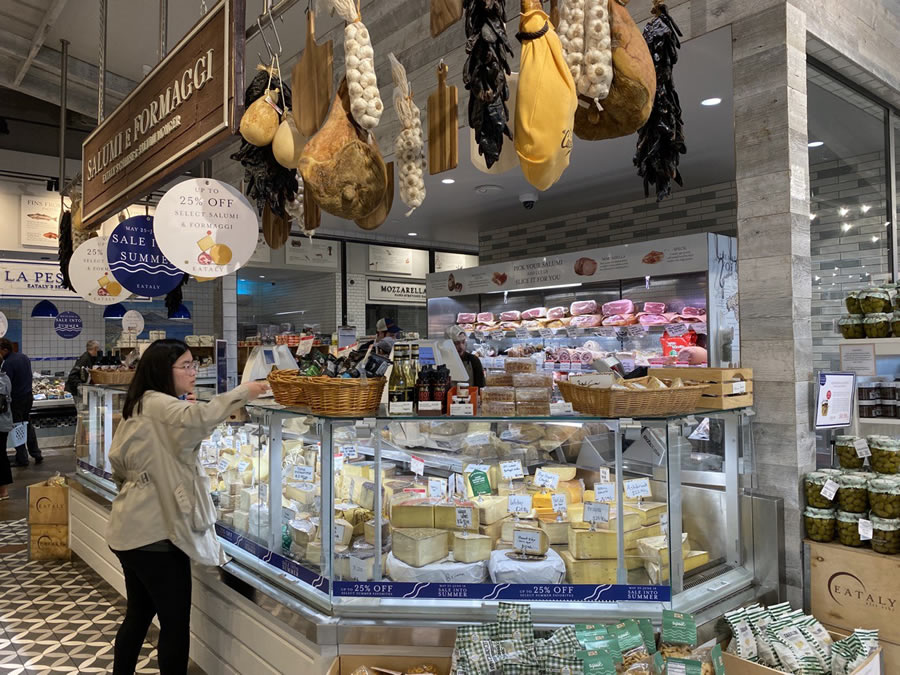 The variety is impressive, and it's a pleasure to peruse the aisles and discover new flavors and ingredients.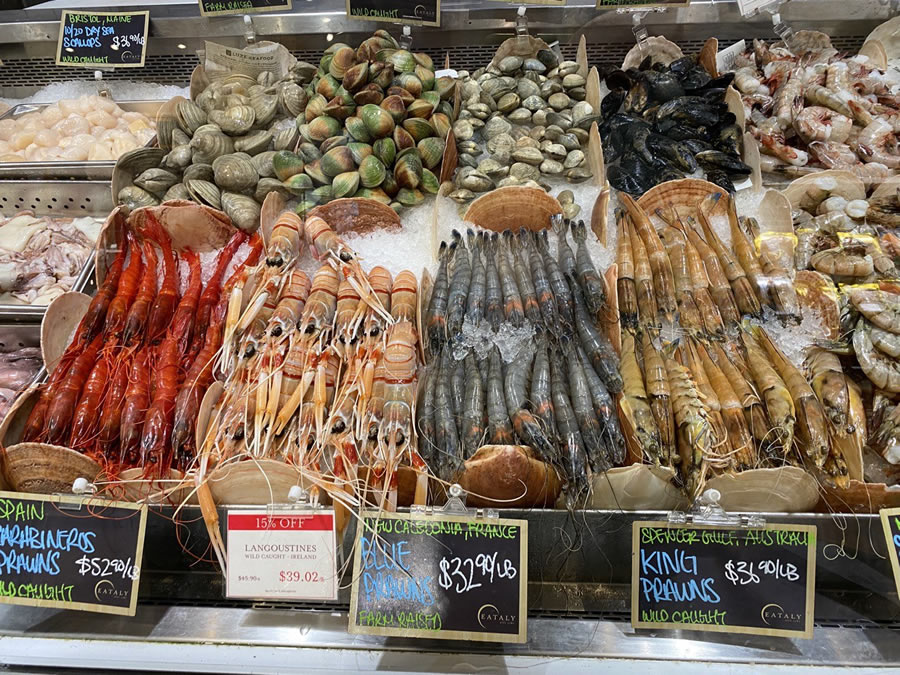 One of the highlights of visiting Eataly is the opportunity to indulge in a culinary adventure. The on-site restaurants and food counters offer a diverse range of Italian dishes prepared with the utmost care and attention to detail. From freshly made pizzas and pasta dishes to decadent pastries and gelato, each bite is a celebration of Italian flavors. The dining areas are vibrant and lively, creating a lively atmosphere that adds to the overall experience.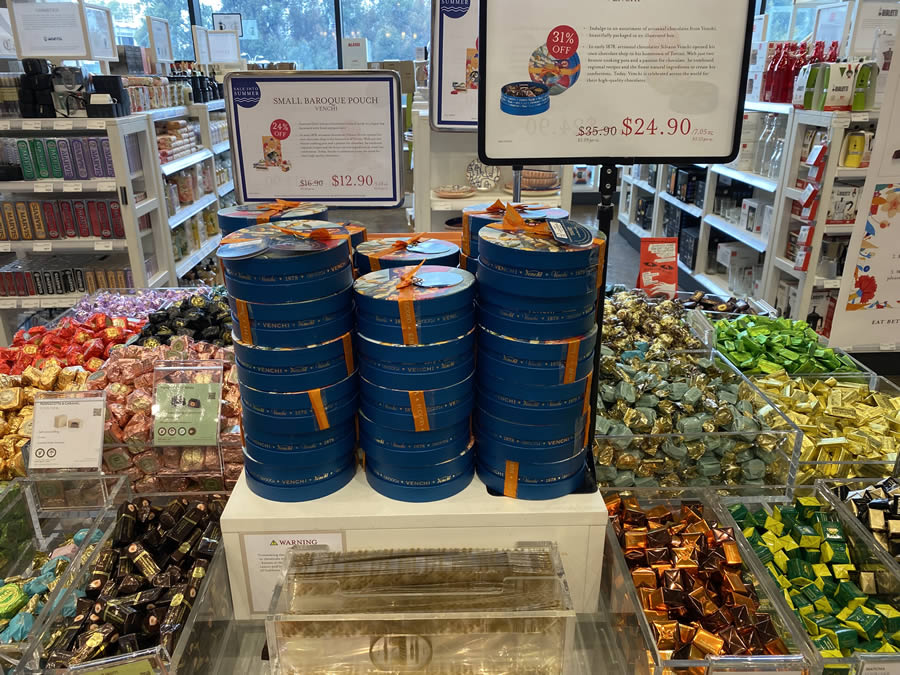 Eataly's extensive selection of fresh pasta and pizza options never cease to disappoint food enthusiasts. Whether you're in the mood for a comforting bowl of La Pasta Fresca or craving a slice of the ooey gooey Pizza Alla Pala, Eataly's got you covered.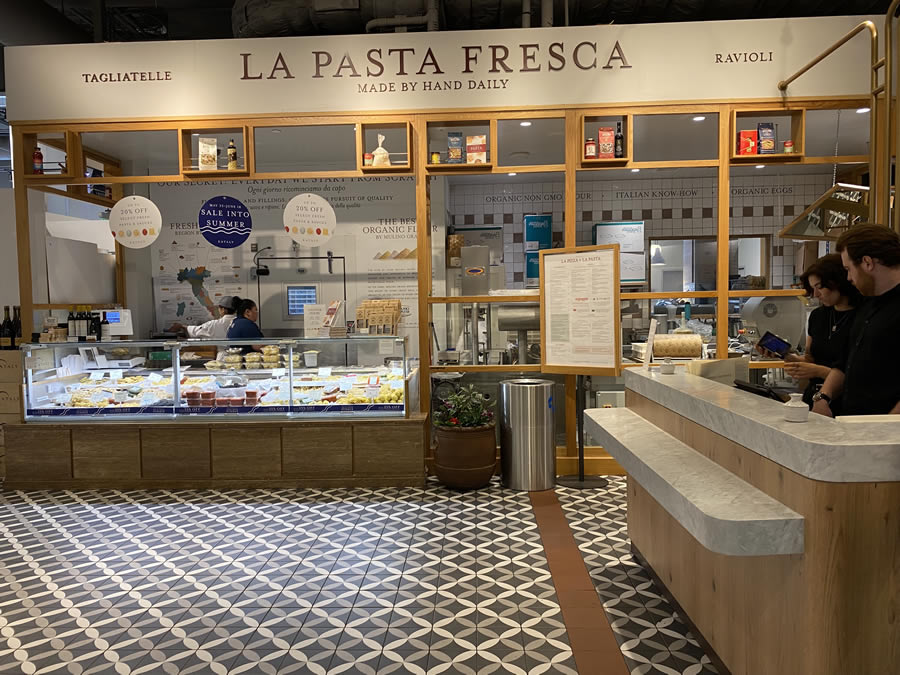 One of the highlights of shopping at Eataly is the ability to grab a quick bite at their food counters. Indulging in their fresh pasta and pizza options is a surefire way to treat your taste buds to a delightful and satisfying meal. What's more, these dishes are made with the freshest and finest ingredients, ensuring that every bite explodes with flavor. So next time you're looking for a quick and delicious meal, stop by Eataly and explore their selection of fresh pasta and pizza options.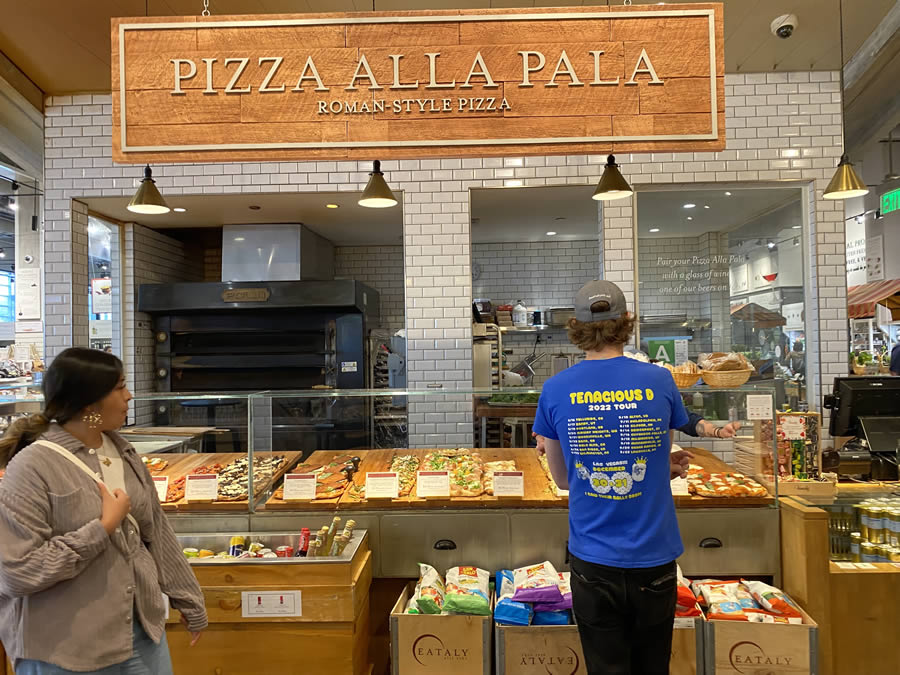 In addition to the exceptional food and products, Eataly also hosts various events and classes that allow visitors to immerse themselves in Italian culture. From wine tastings and cooking demonstrations to educational workshops, there is always something exciting happening at Eataly. These events provide a wonderful opportunity to learn, explore, and connect with others who share a passion for Italian cuisine.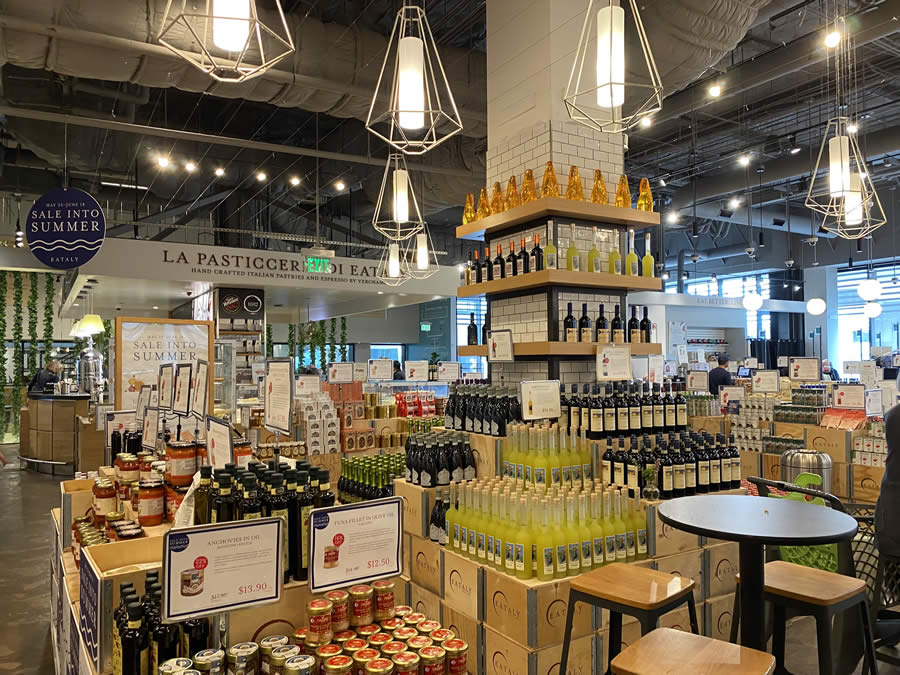 During my visit to Eataly Los Angeles, I stumbled upon some incredible finds that I simply couldn't resist. One of my favorites was the Chocolate and Pistachio Sweet Truffles by Antica Torroneria Piemontese. These indulgent truffles, weighing 7 oz, were priced at just $12.50 (originally $16.90), and they were an absolute delight. The combination of rich chocolate and pistachios created a heavenly flavor that left me craving for more.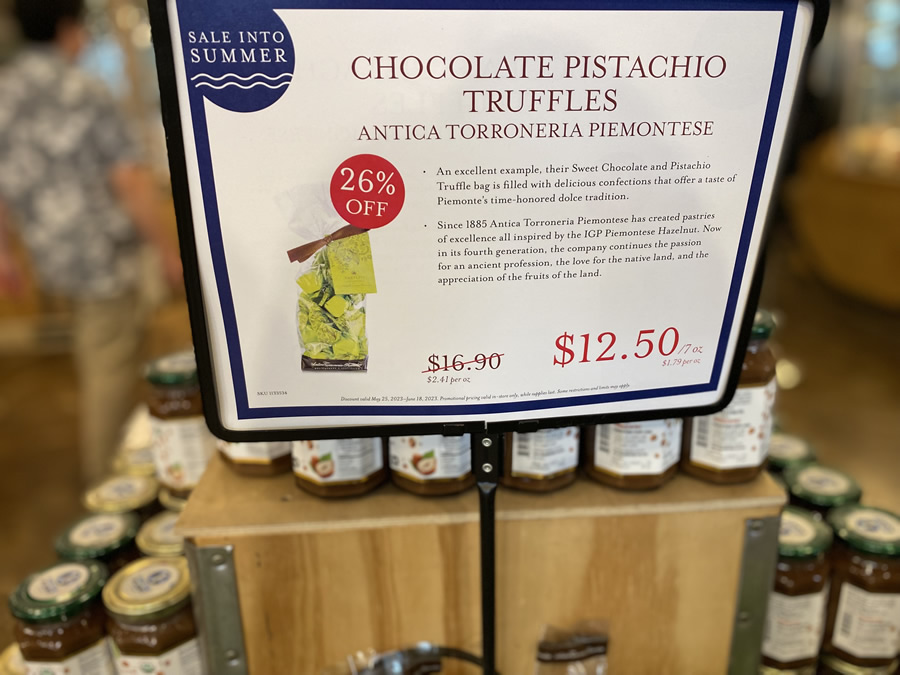 In my quest for unique and luxurious items, I discovered an artisanal soap priced at $10.90. Its exquisite fragrance and high-quality ingredients made it a must-have for a little pampering at home.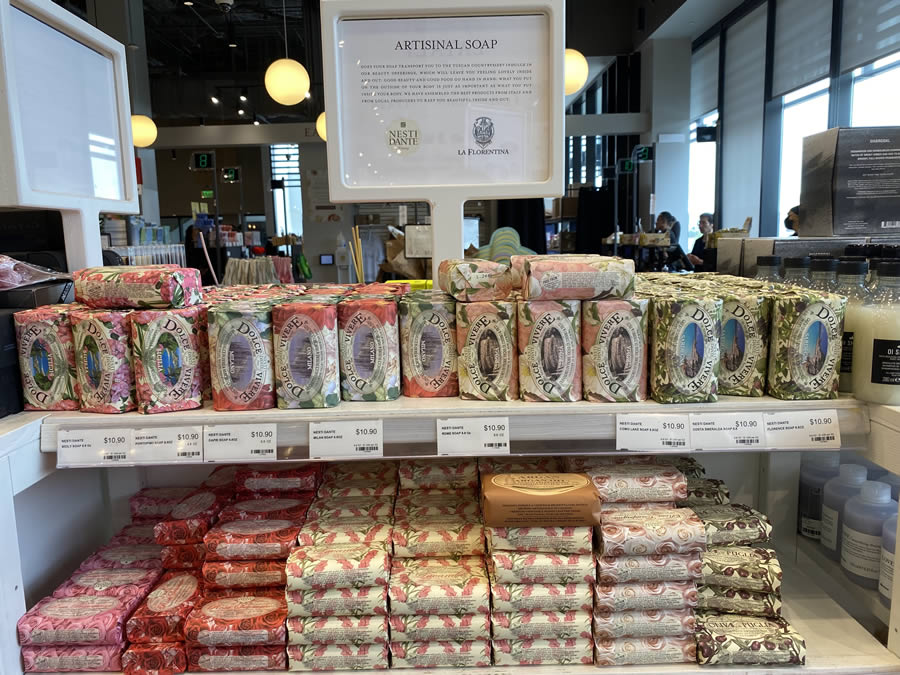 As I continued exploring, I came across the Guzzini Art&Cafe mugs, priced at $14 each.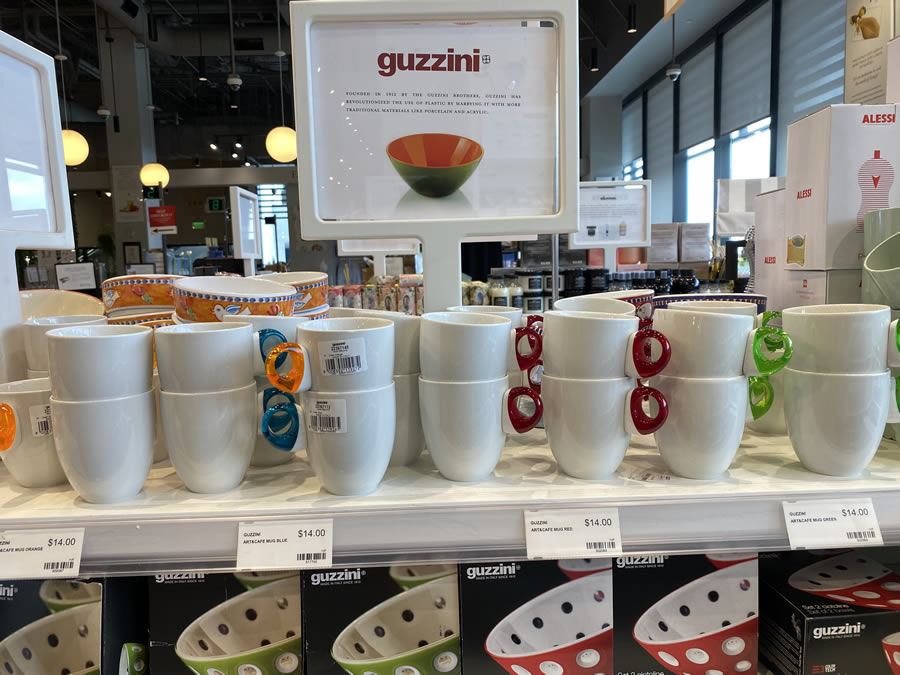 These beautifully designed mugs were not only functional but also added a touch of elegance to my morning coffee routine.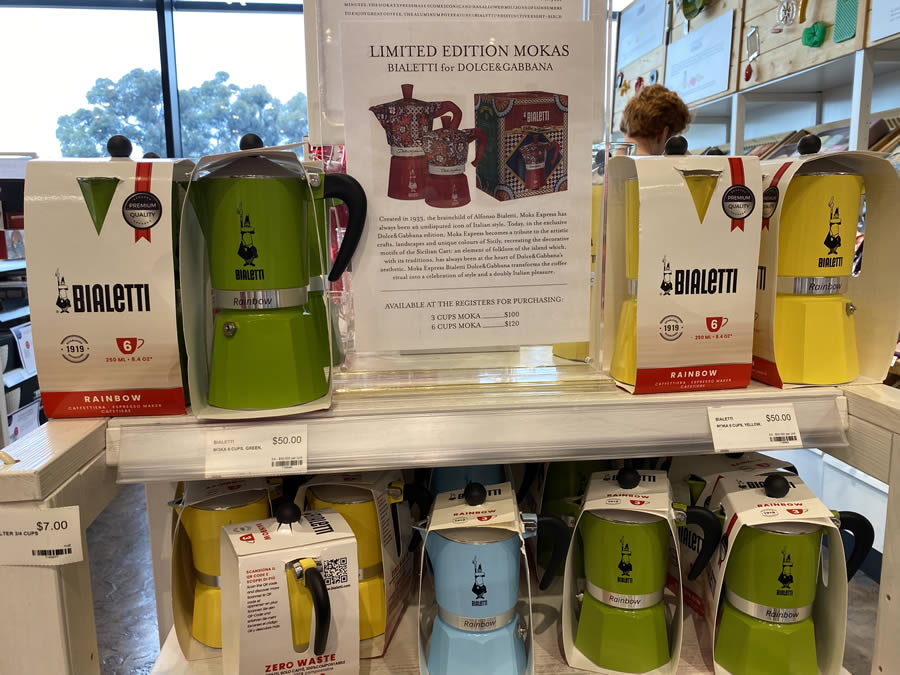 My sweet tooth led me to the Osvego Cookies with Chocolate, priced at $4.50 (originally $5.50) for an 8.8 oz pack. These delectable cookies were the perfect balance of crispness and chocolatey goodness.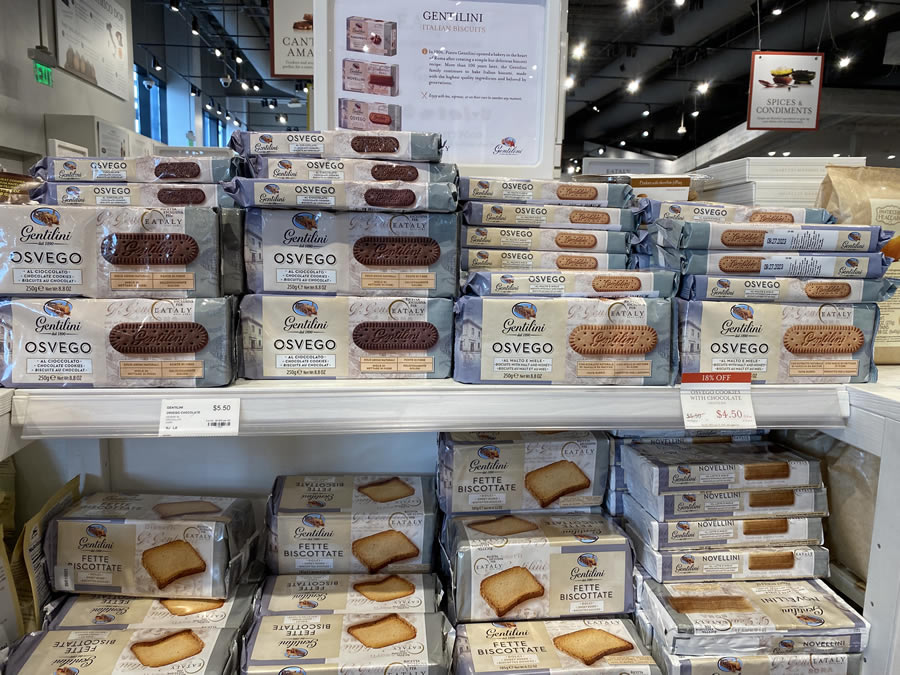 For those who appreciate the combination of milk chocolate and pistachios, the Leone Milk Chocolate Bar with Pistachios caught my attention. This 1.9 oz bar was priced at $6.50 (originally $7.50), and its creamy texture and nutty flavor were simply irresistible.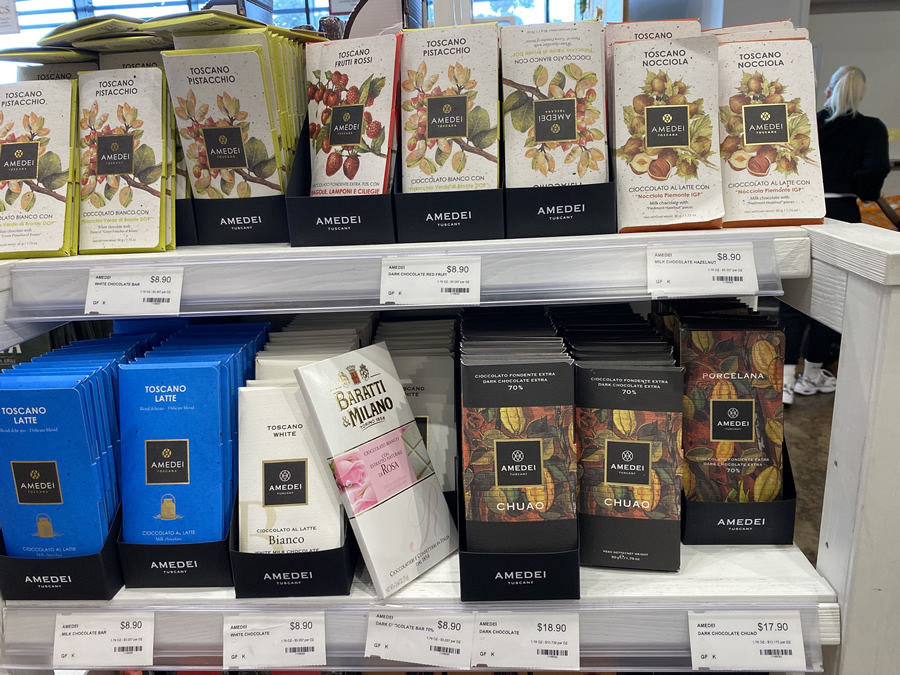 Eataly also had an enticing selection of chocolate bars, including the 75% Extra Dark Chocolate Bar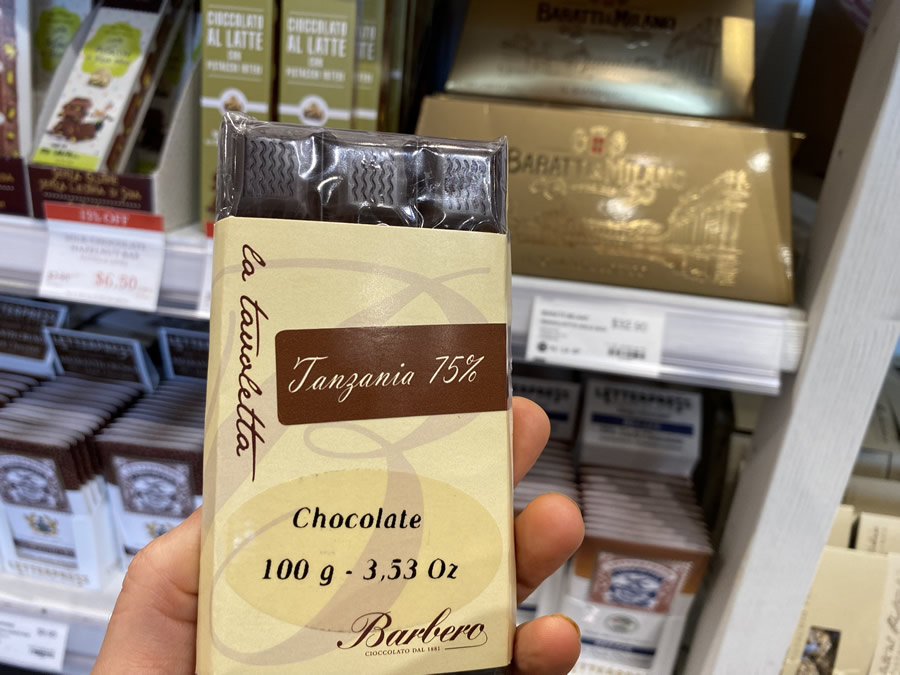 and the 90% Dark Chocolate Bar. These bars offered a rich and intense cocoa experience that chocolate enthusiasts would truly appreciate.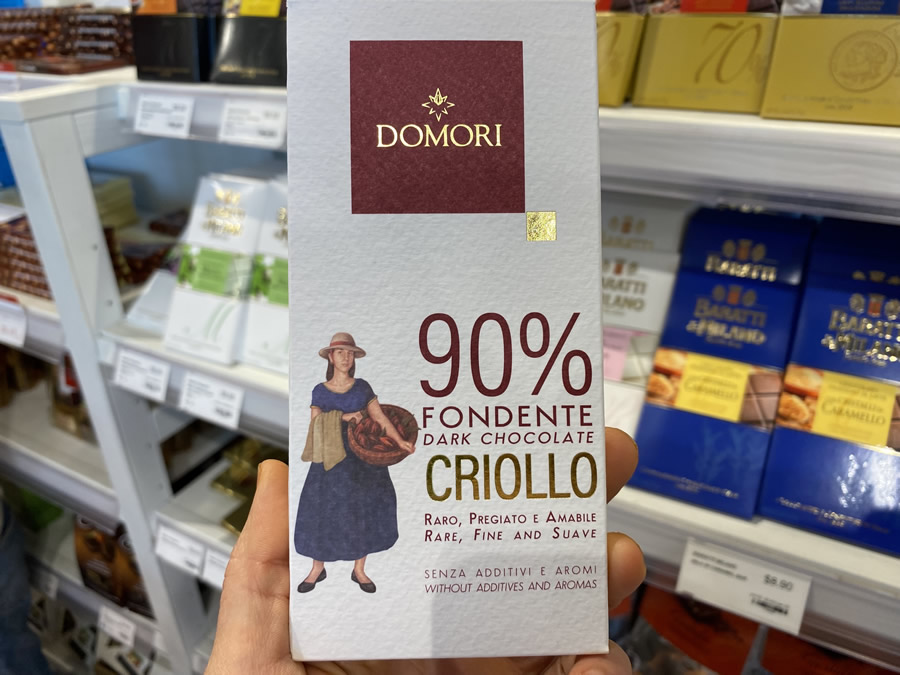 For a larger chocolate treat, I discovered the Majani Nut and Biscuit Milk Chocolate Bar, weighing 300g. Priced at $19.90, this bar combined the creaminess of milk chocolate with the delightful crunch of nuts and biscuits..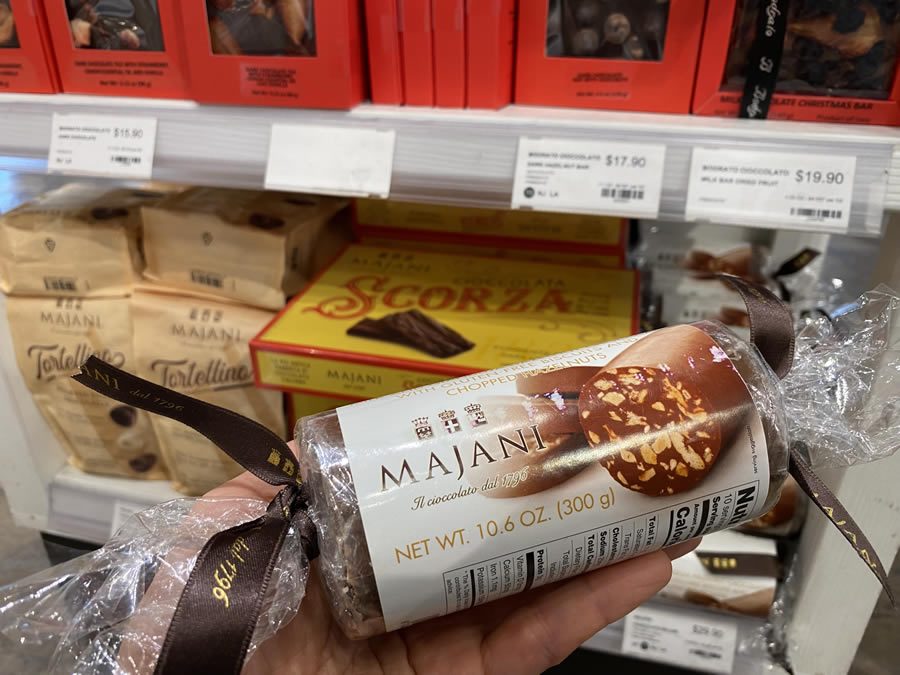 In addition to my sweet finds, Eataly offered a wide selection of flour, organic eggs, butter, and cheese. Their commitment to quality ingredients was evident in these products, which would surely elevate any homemade culinary creation.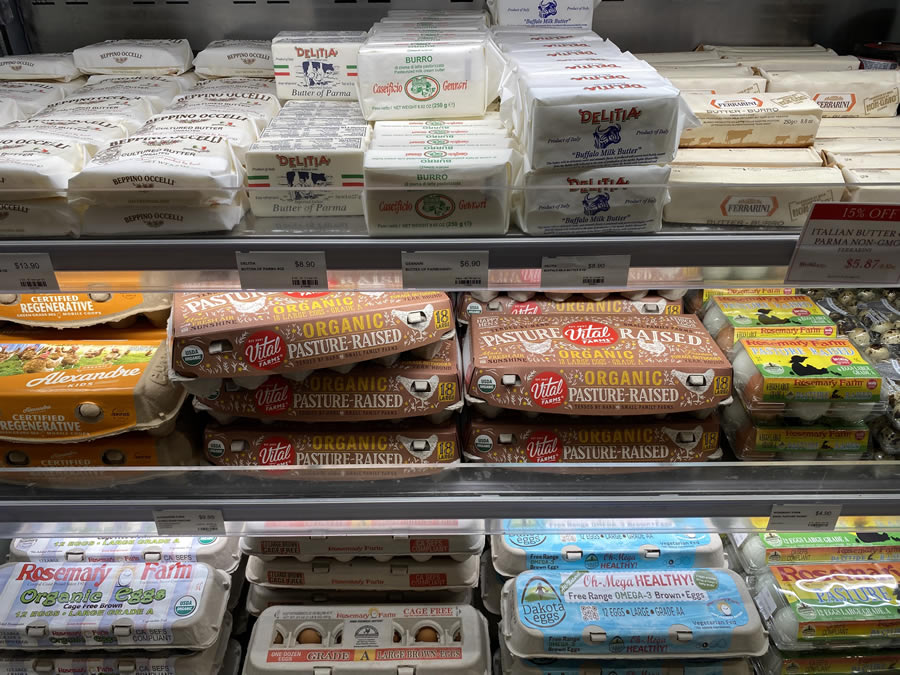 Eataly is not just a food store, it is an experience. Visitors to Eataly can expect to be transported to Italy with the visually stunning and captivating store design, complete with a wide range of kitchen accessories, home accents, candles, aroma diffusers, bath and body products.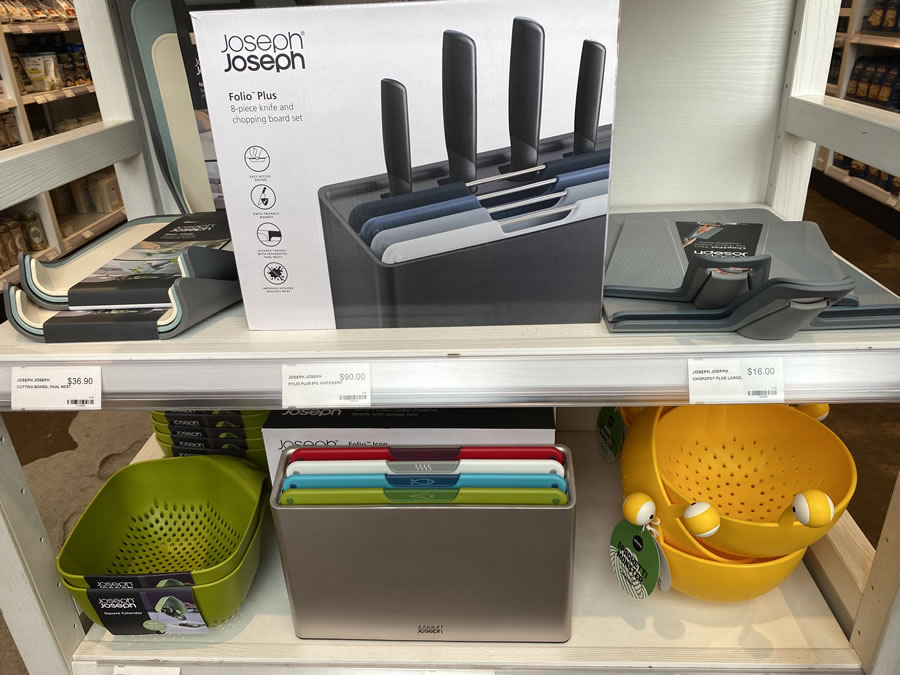 The kitchen accessories, home accents, and other decorative items tastefully arranged throughout the store, enhance the immersive Italian experience that Eataly is renowned for. Whether you're looking for an authentic Italian cooking utensil or a scented candle to add some ambiance to your home, Eataly has it all.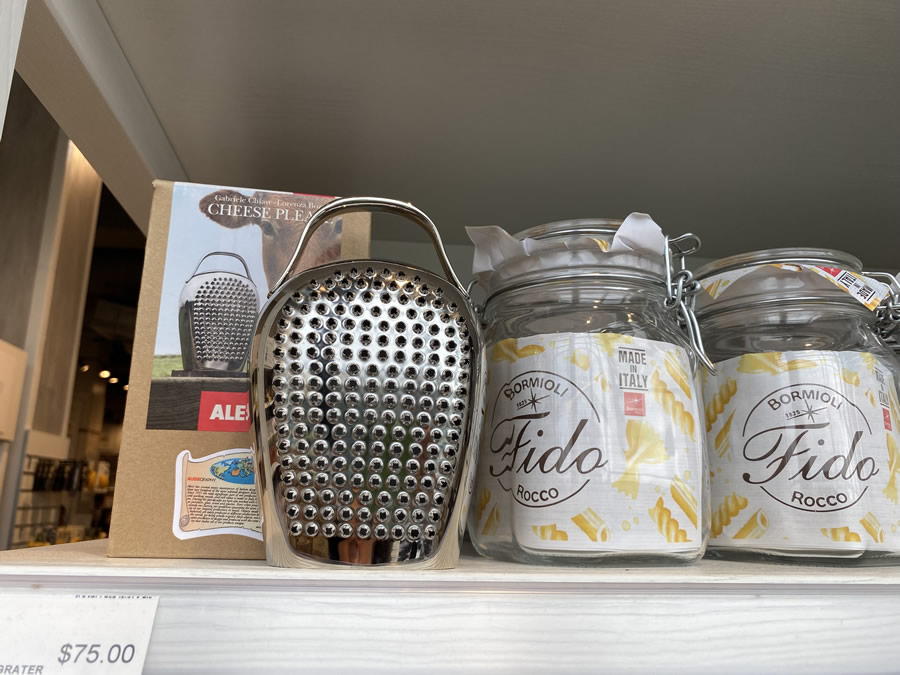 When shopping at Eataly, it's hard to resist the temptation of their sale section. With discounts of up to 50% off, customers can indulge in even more of their exceptional products without breaking the bank.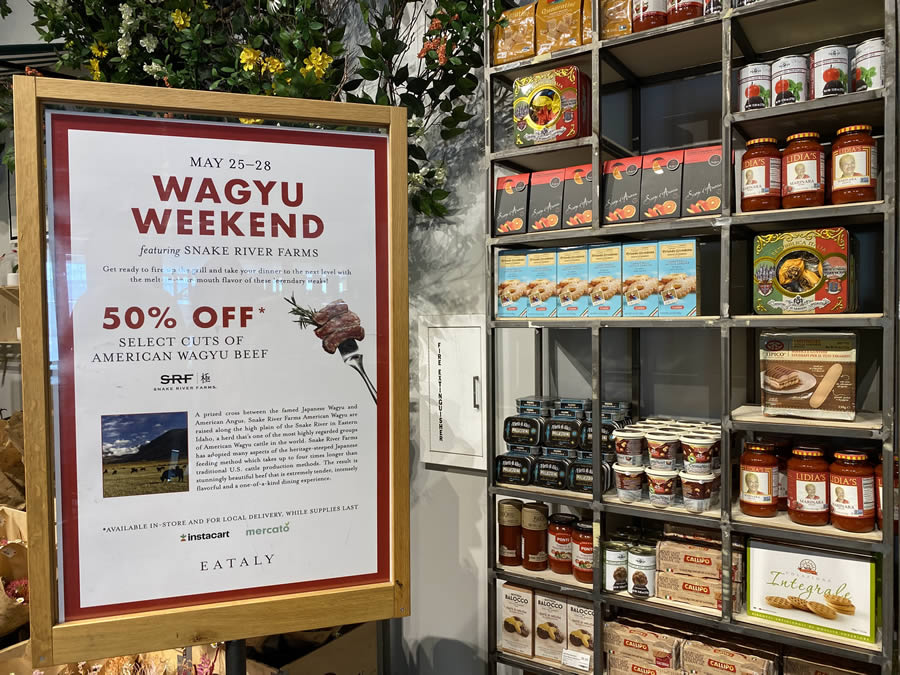 And if that's not enough, their "Sale into Summer" promotion offers discounts on various items, making it the perfect opportunity to stock up on all your favorite Italian goodies. From delicious pasta to flavorful sauces, Eataly has something for everyone. So the next time you visit, be sure to take advantage of these fantastic offers and treat yourself to some of the best Italian cuisine around.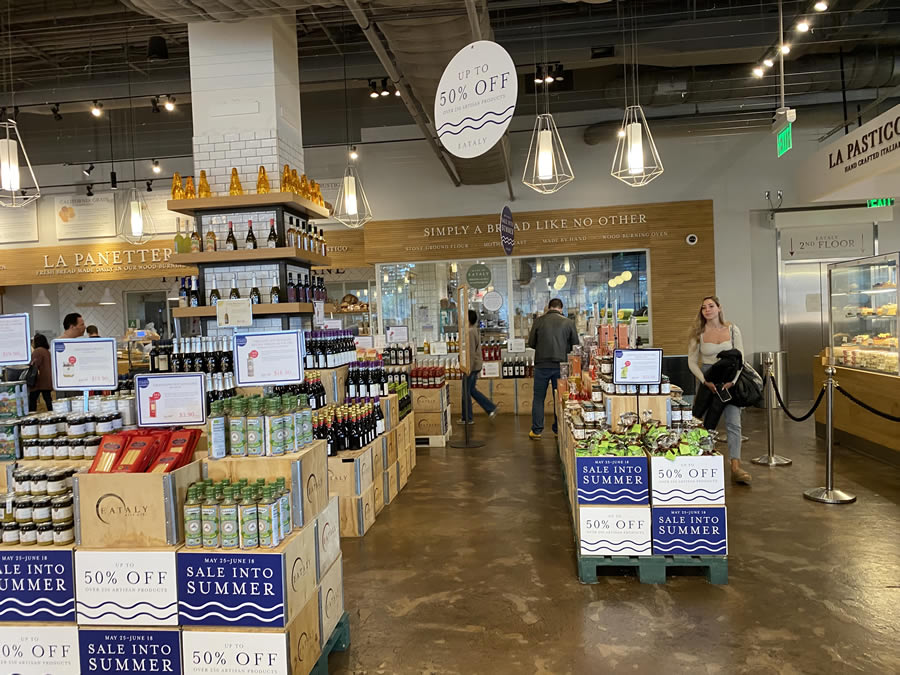 In addition to the in-store experience, Eataly offers Instacart delivery, making it convenient for those who prefer to shop from the comfort of their homes. This service allows customers to enjoy the same quality products without leaving their doorstep—a definite advantage in today's fast-paced world.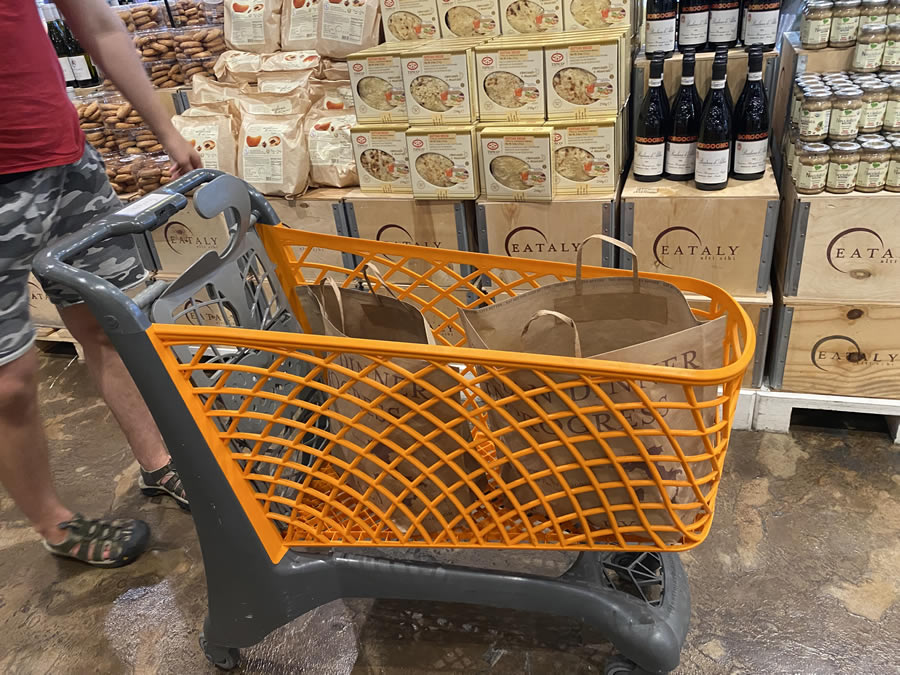 It's worth mentioning that while Eataly is a fantastic culinary destination, some of their products are also available at Thrive Market – an online marketplace dedicated to providing organic and high-quality products. This provides customers with another avenue to access Eataly's exceptional offerings, even if they're unable to visit the physical store.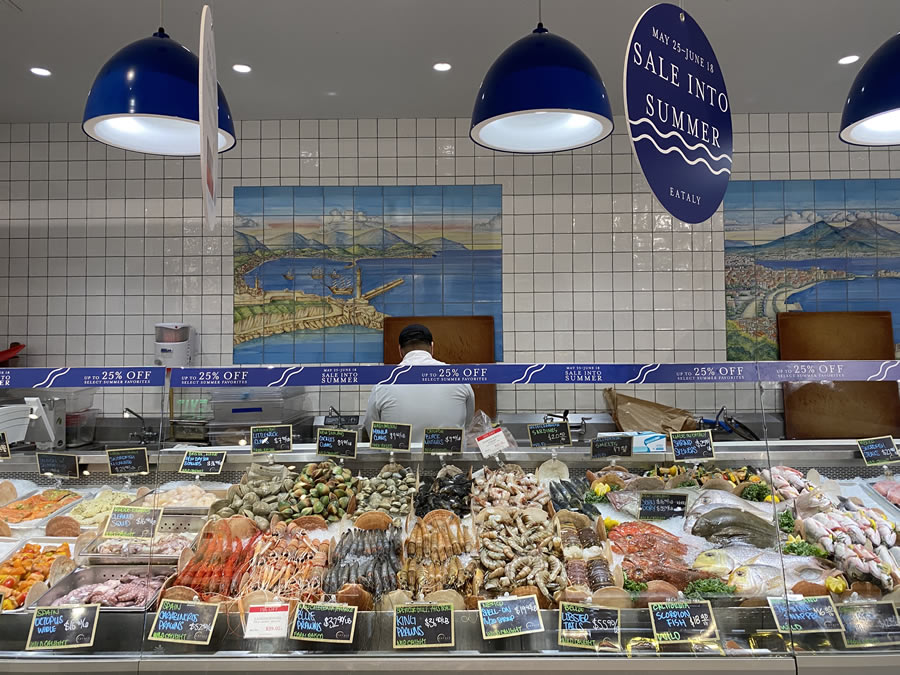 Overall, Eataly Los Angeles is a food lover's dream come true. It's a place where you can truly indulge in the beauty of Italian cuisine and culture. From the wide range of products to the delicious dining options and engaging events, Eataly offers an unforgettable experience that will leave you craving more. Despite a few minor drawbacks, a visit to Eataly is an absolute must for anyone who appreciates the finest flavors and culinary delights that Italy has to offer.