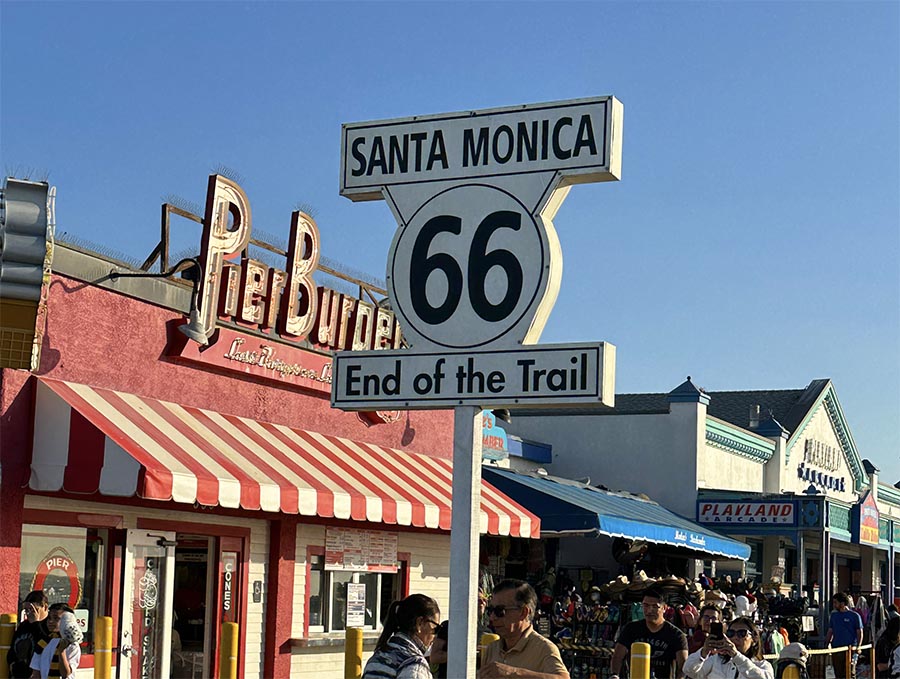 Route 66 is a legendary highway that has captured the imaginations of travelers for generations. This iconic road, stretching from Chicago to Santa Monica, represents the quintessential American road trip experience. As you reach the western terminus of Route 66, you'll find yourself at The End of the Trail Stripe in Santa Monica. This symbolic spot marks the end of an unforgettable cross-country journey, and the beginning of a new chapter in your travels. Not only is this location historically significant, but it is also a memorable photo op that captures the essence of the American road trip. So take a moment to soak in the scenery, snap a picture, and revel in the feeling of accomplishment that comes with completing Route 66.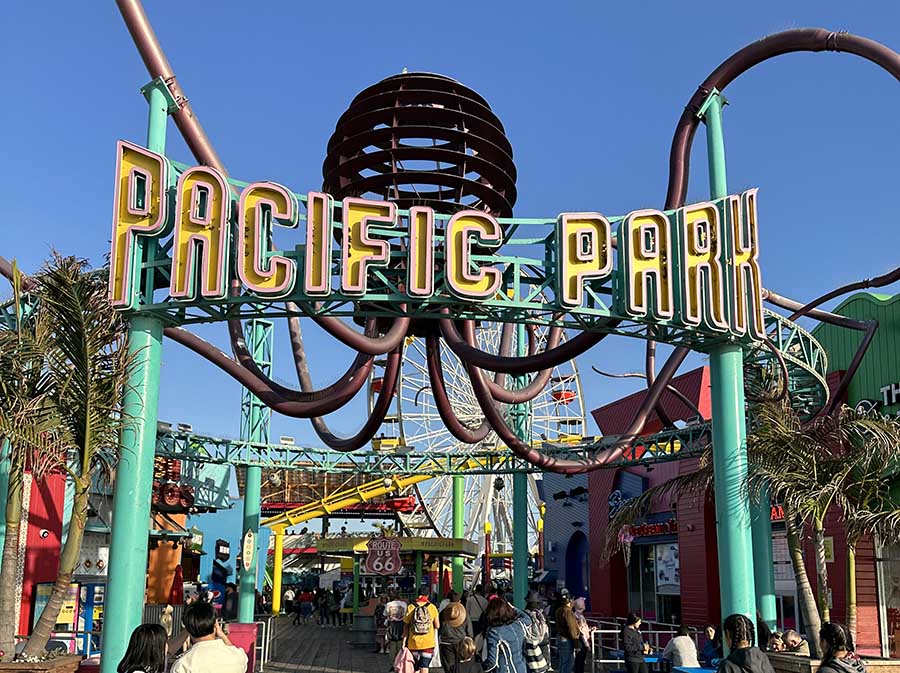 Located adjacent to The End of the Trail Stripe is Pacific Park, a lively amusement park that is a must-see for visitors on Route 66.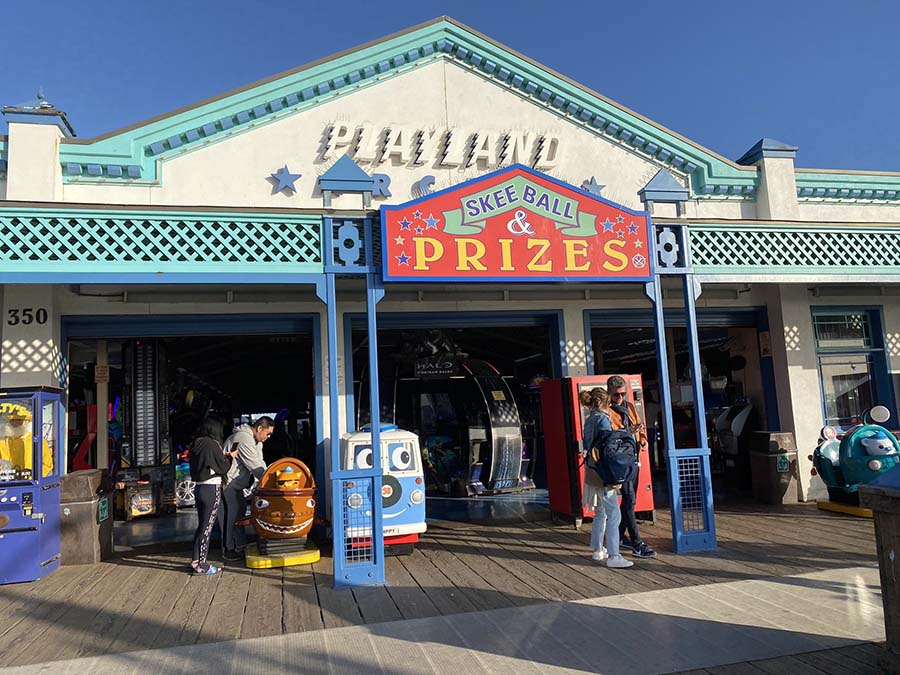 The vibrancy of Pacific Park is apparent from the many attractions and activities available.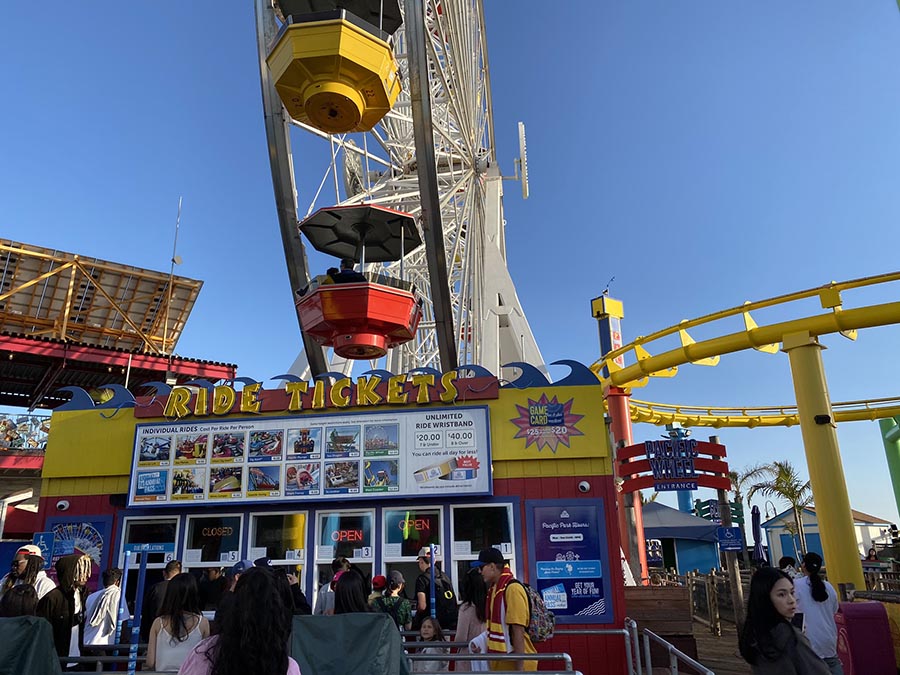 Thrilling rides and classic carnival games provide something for everyone.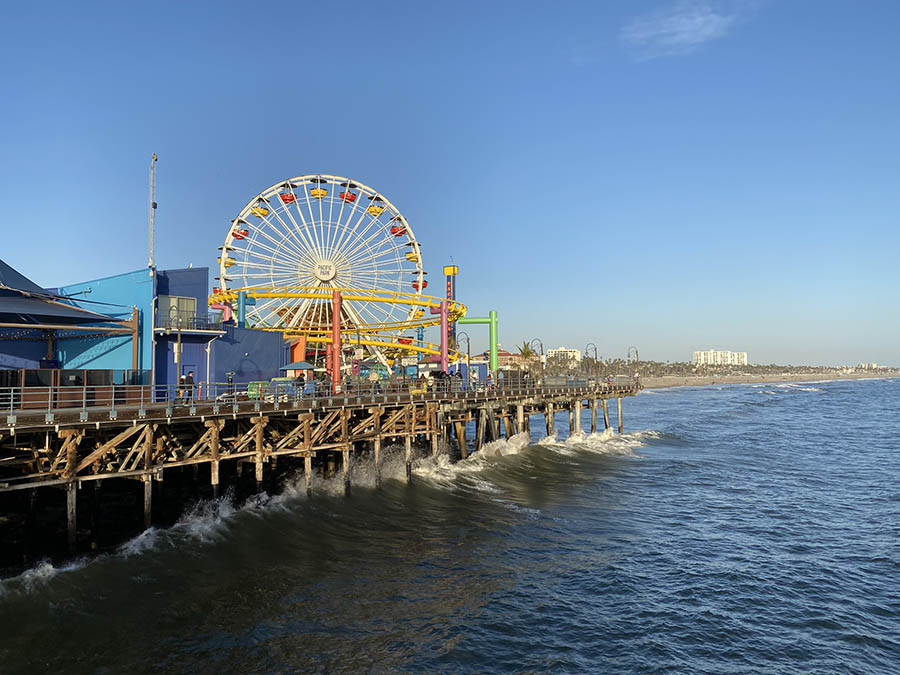 The breathtaking views of the Pacific Ocean during a ride on the Ferris wheel are a sight to behold.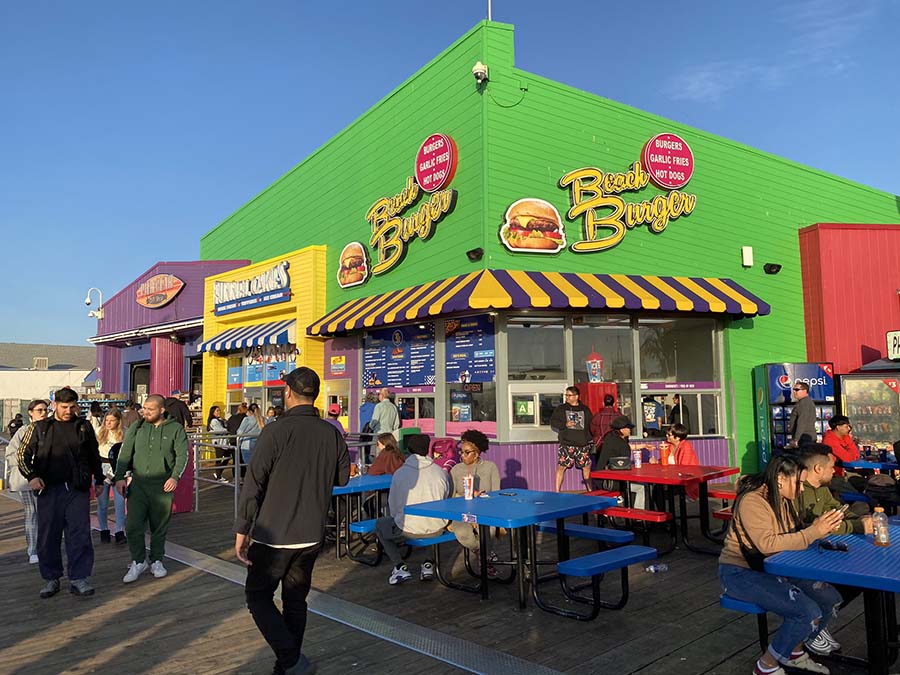 To top off the fun, Pacific Park features a range of food stalls and souvenir shops. They offer visitors the chance to indulge in delicious treats and find keepsakes to commemorate their visit. For those traveling down Route 66, Pacific Park is the perfect stop for a bit of fun and adventure.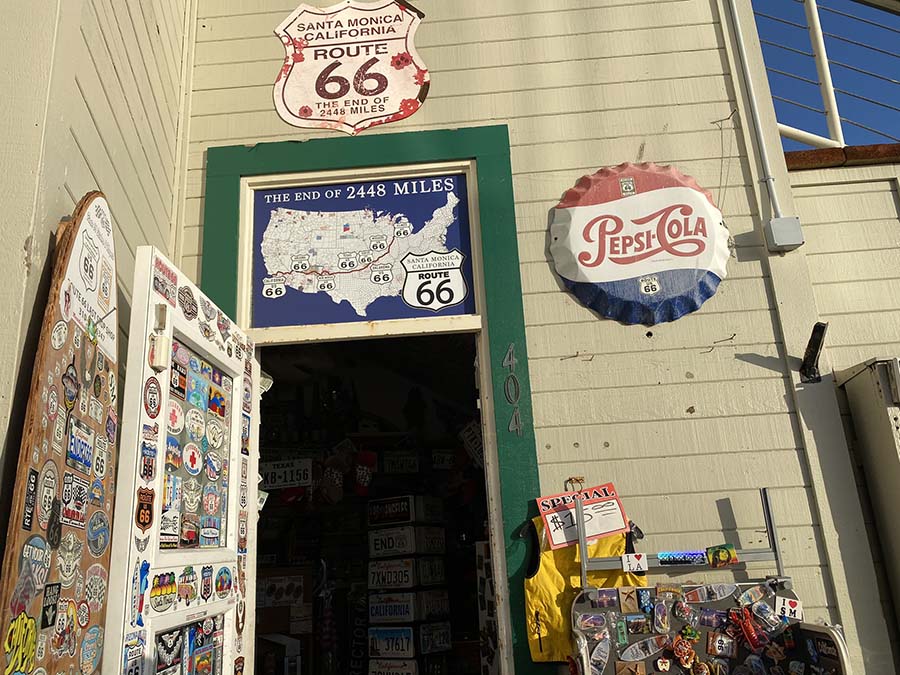 While Santa Monica is well-known as a haven for souvenir seekers, there is one iconic item that stands out above the rest: Route 66 memorabilia. As the endpoint of the famous highway, Santa Monica celebrates the historic road with a plethora of gift shops and boutiques dedicated solely to Route 66 souvenirs. Visitors can find everything from keychains and postcards, to larger items like vintage signs and license plates. For those interested in the rich history of the highway, there are even books and DVDs available for purchase. So whether you're a Route 66 enthusiast or simply looking for a unique and meaningful keepsake, Santa Monica is the perfect destination for all your souvenir needs.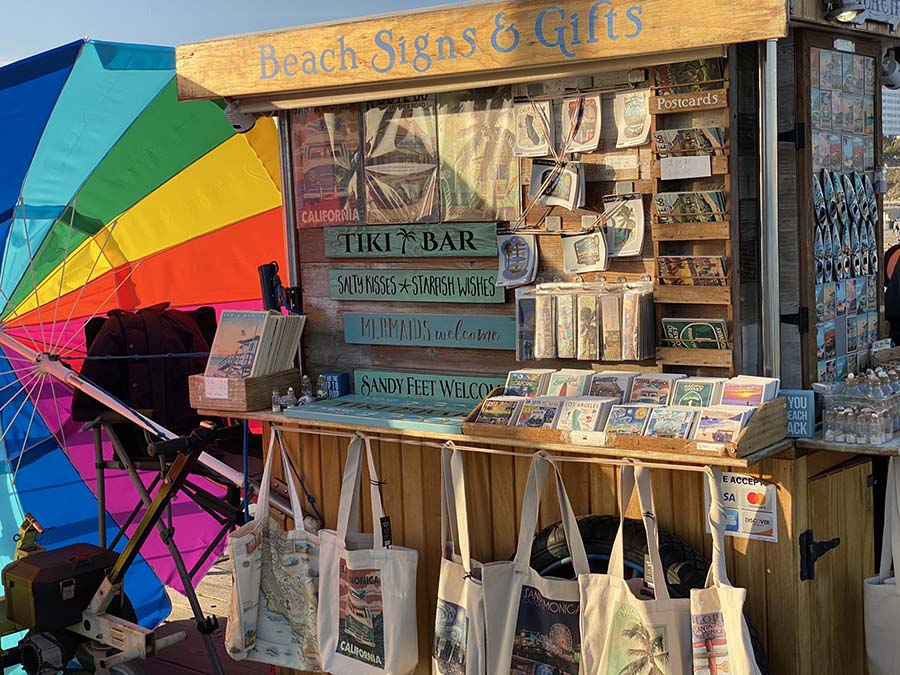 Santa Monica's souvenir scene is far from ordinary, encompassing a range of options that cater to everyone's tastes. Apart from traditional shops, vendors along the beachside provide a more relaxed and personalized shopping experience.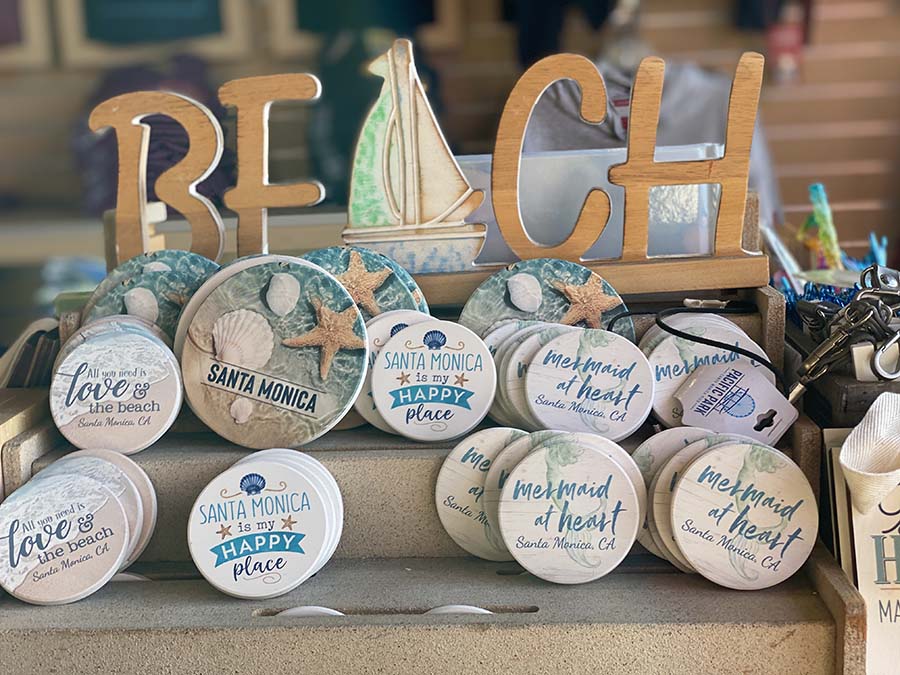 They offer an array of trinkets, artwork, and handmade crafts that truly embody the essence of this beautiful city. And if you're looking for more handmade crafts, Etsy is just a click away. The beachside stalls allow for a laid-back browsing session while enjoying the oceanic views and breeze.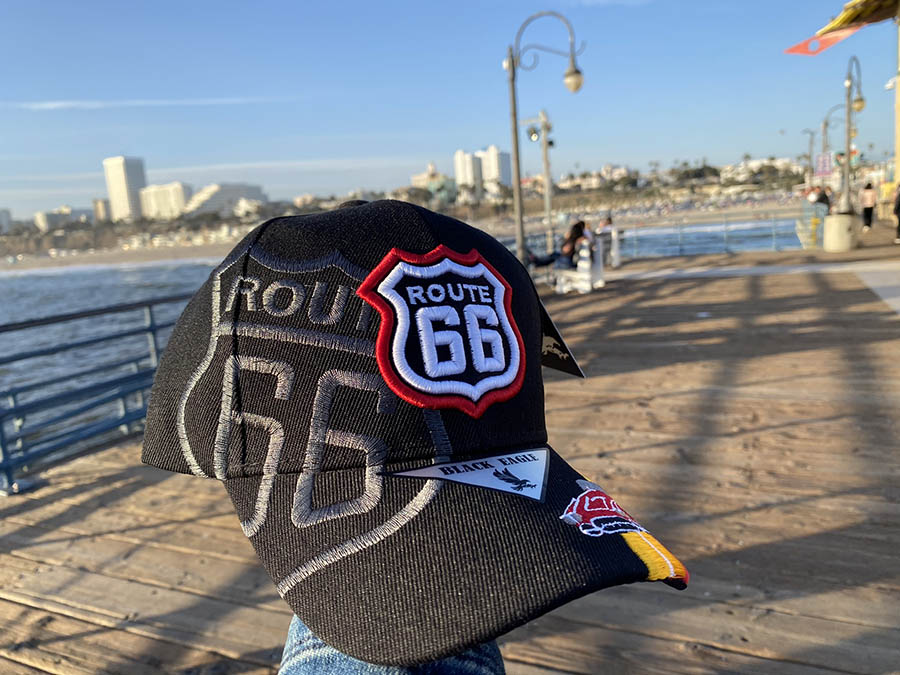 From all the treasures to choose from, I opted for a Route 66 cap and a Glam So Chick Bag Tote Cali, both at great prices. So if you're looking to take home a tangible memory of Santa Monica, the beachside vendors have all that you need and more, making it a shopping experience unlike any other.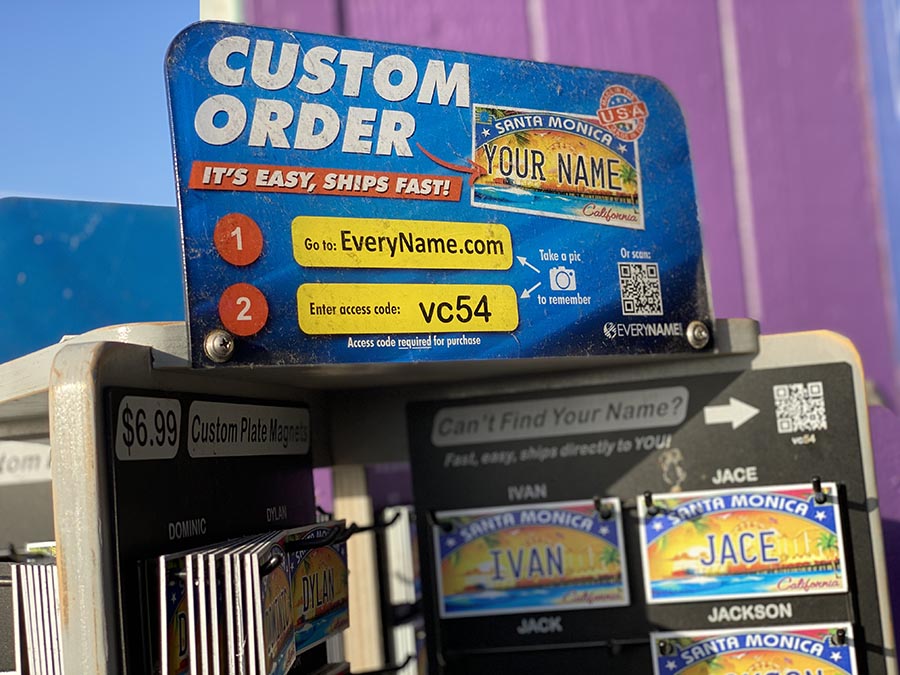 While Santa Monica may be known for its beaches and boardwalks, it also has a lot to offer in the realm of personalized souvenirs. From engraved jewelry to custom plate magnets, there are plenty of options to choose from.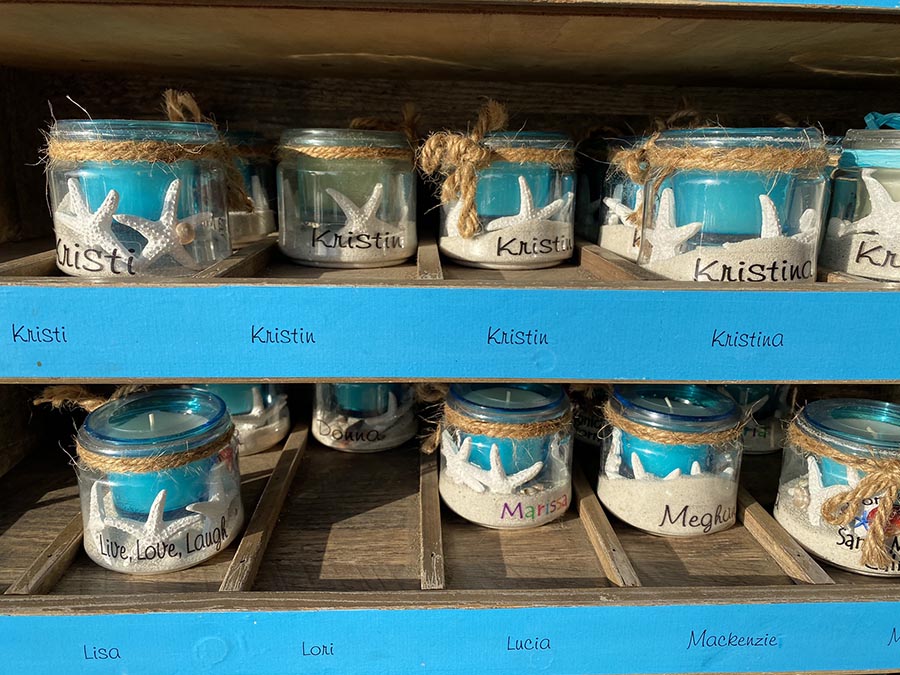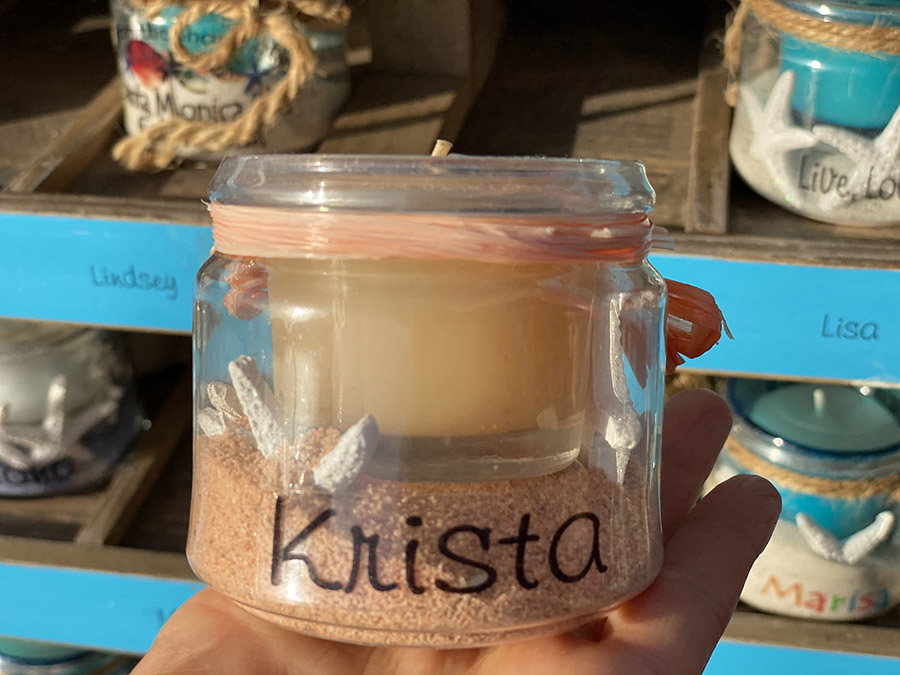 One particularly unique find was the personalized starfish candles, which would make for a great addition to any beachy themed home. But the customization doesn't stop there – I even stumbled upon personalized door signs, similar to ones found on Personalization Mall. As a bonus, Santa Monica also happens to be a stop along the iconic Route 66, making any personalized souvenir from this area even more special.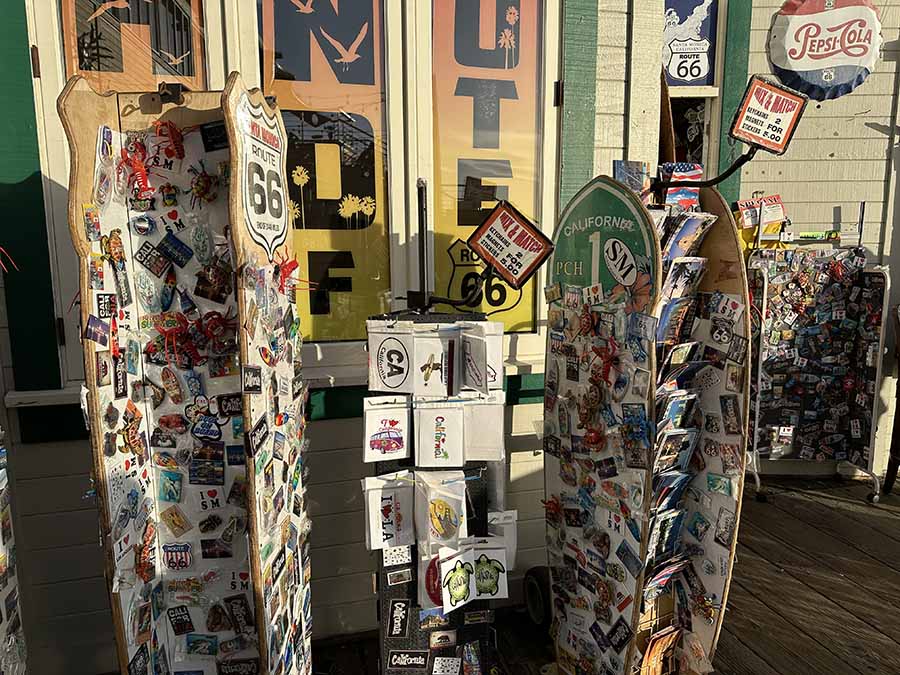 The Last Stop Shop in Santa Monica is more than just a store selling Route 66 souvenirs. It is a destination for anyone who wants to learn about the history and culture of this iconic American highway. At the heart of the shop lies a touching tribute to the late artist and champion of Route 66 preservation, Robert Waldmire. Through his intricate drawings, travel journals, and memorabilia, visitors can gain a deeper appreciation for the road-trip experience and the unique charms of Route 66. Waldmire's art, which captures the landscapes, landmarks, and quirky attractions along the route, serves as a testament to the enduring legacy of the Mother Road. For anyone looking to explore the wonders of Route 66, a visit to the Last Stop Shop is an absolute must.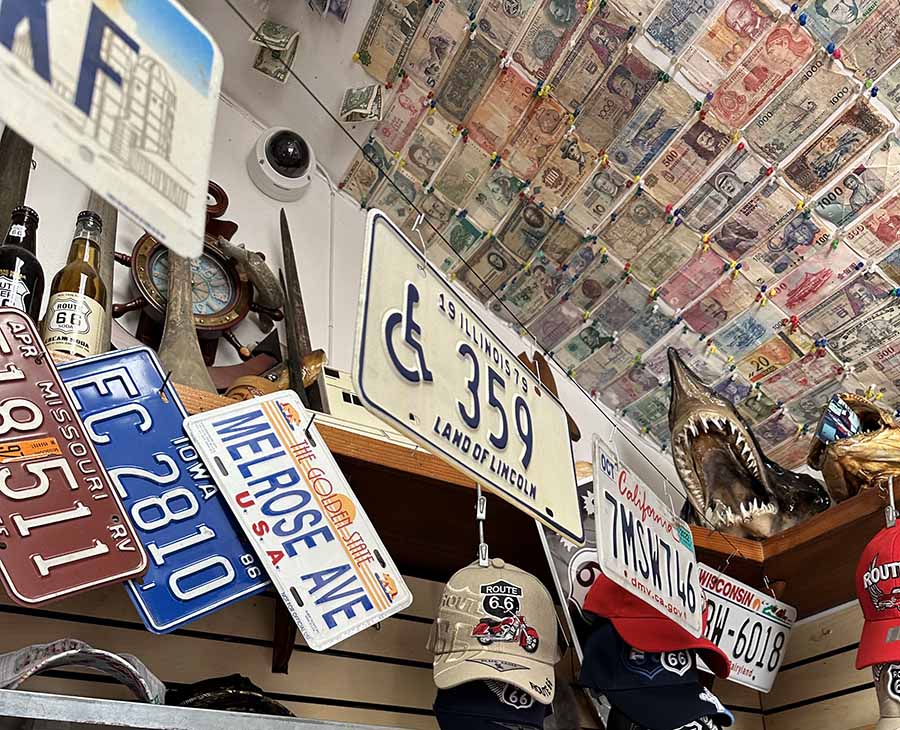 Now, let's turn our attention to the intriguing tradition of pinning dollar bills to bar walls. This age-old custom has fascinated patrons and visitors alike. While its exact origins remain uncertain, theories suggest that it may have started during the Gold Rush era or the heyday of aviation with the "short snorter" tradition. Regardless of its beginnings, many bars and restaurants in Santa Monica and across the United States proudly participate in this tradition, adorning their walls and ceilings with dollar bills from patrons. This visual spectacle creates a unique and captivating atmosphere, showcasing the eclectic mix of visitors and contributing to the lively ambiance of these establishments.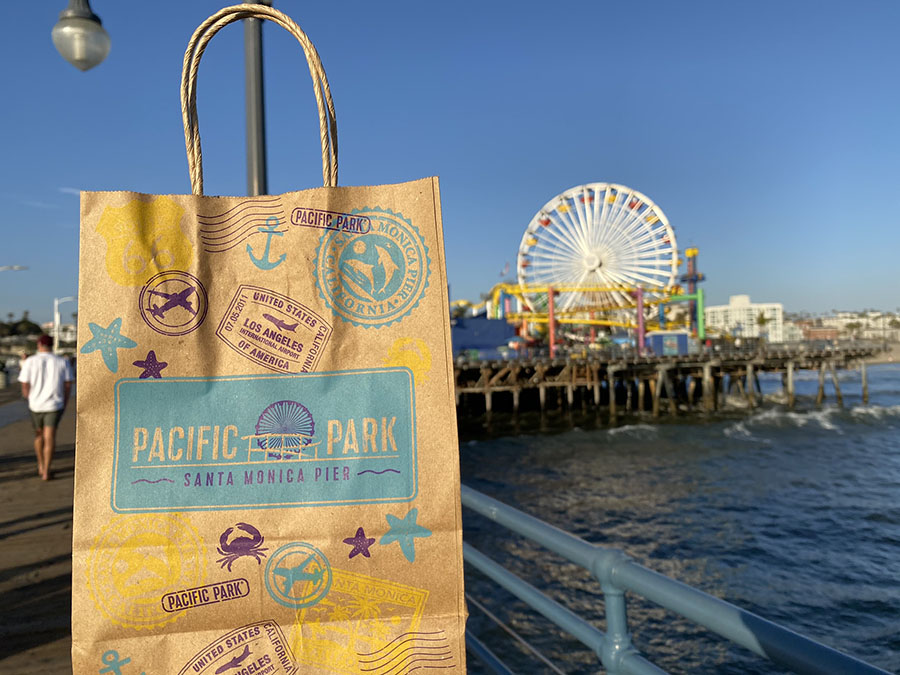 In conclusion, for those seeking a truly memorable experience, a visit to Route 66 in Santa Monica, California, is a must. From historic landmarks and attractions like Pacific Park to the lively shopping scene, this iconic location is brimming with excitement at every turn. And be sure to capture the moment at The End of the Trail Stripe and take in all the charm Route 66 has to offer. While exploring the local bars and restaurants, take note of the dollar bills pinned to their walls, a cultural tradition that adds to the richness of Santa Monica's heritage. All in all, Route 66 is a place that truly captures the alluring spirit of Southern California, providing visitors with an unforgettable experience.