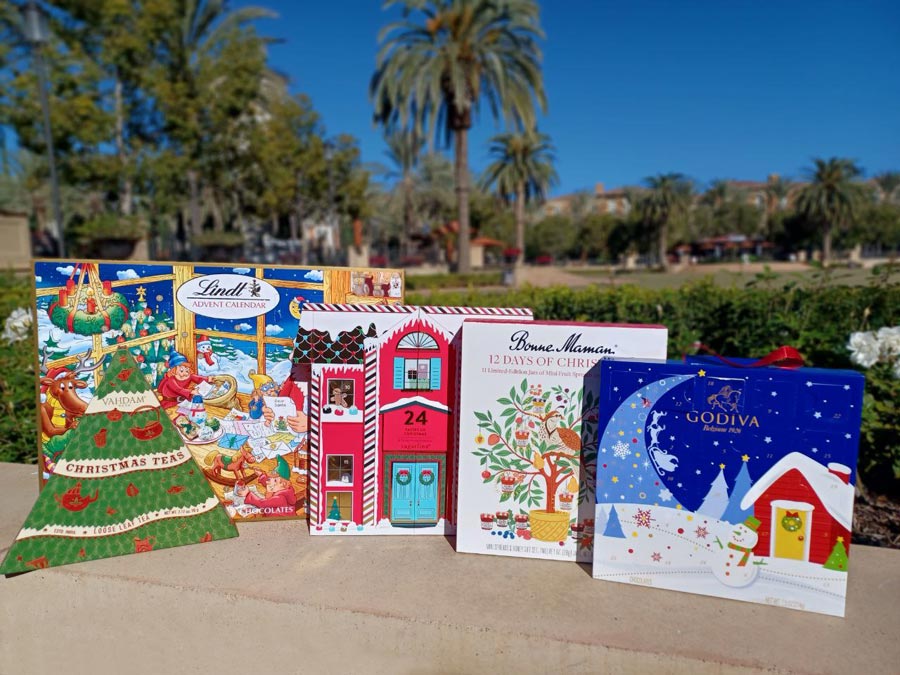 The German tradition of Advent calendar has become quite popular in the U.S. and now many brands offer a wide assortment of Advent calendars to buy. But which Advent calendar to choose? Here I will describe some of the most popular Advent calendars 22 that are worth purchasing.
The custom of giving small treats during 24 days before Christmas originated in Germany. In its classic version Advent calendar is a rectangular card or box with small doors or windows that are supposed to be opened every day as a fun a delicious way of countdown before Christmas. Today the food industry has got advanced technologies to make Advent calendars that rock. Everyone in my family loves sweets, so I picked some of the most popular brands for my review, the brands I trust and love myself.
Lindt Advent Calendar.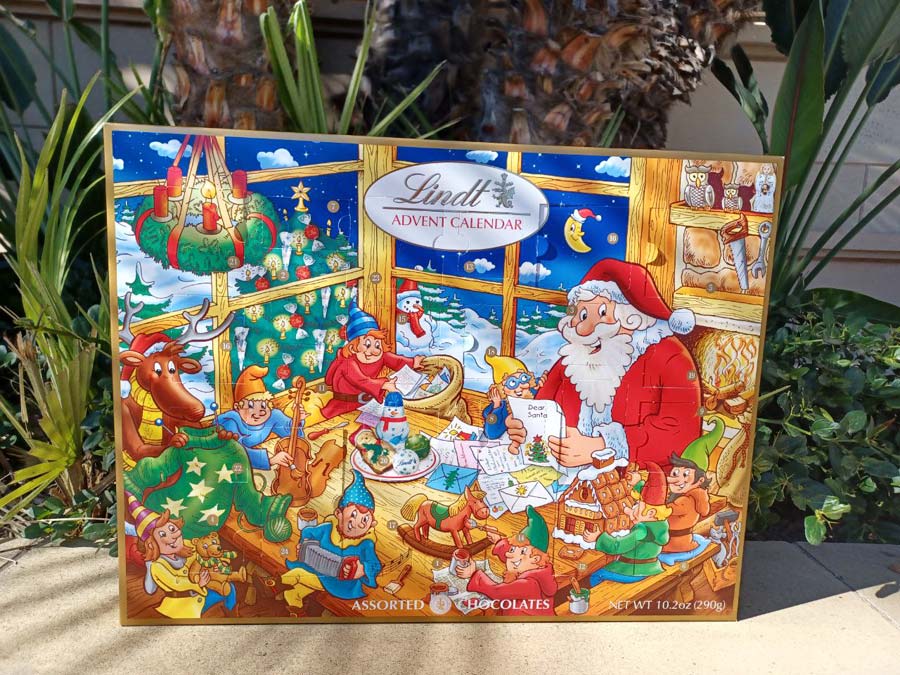 You can never go wrong with Lindt chocolate, let alone Lindt Advent Calendar. It comes in a huge box beautifully decorated with Christmas themed picture. It depicts Santa reading a letter sitting in his house and surrounded by eight gnomes and the reindeer.
At the back of the box you can see the assortment of Swiss chocolate you will find in the box.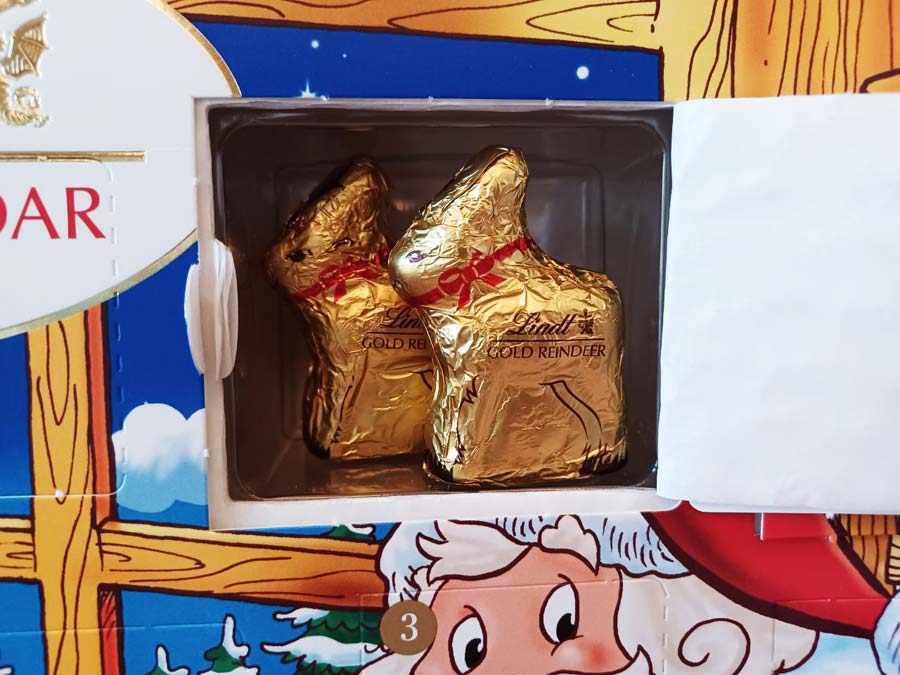 Lindt Advent Calendar has 24 windows and doors storing milk chocolate Santa, Angel, Snowman, Teddy, Elves, Mini Bears, chocolate balls, truffles and more.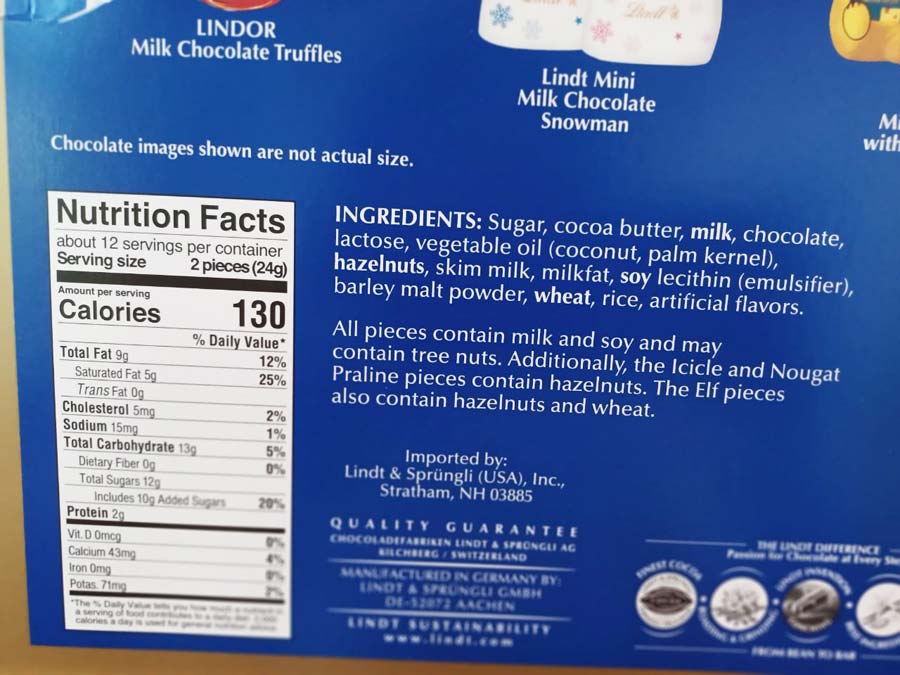 The ingredients are traditional for all Lindt milk chocolate and includes, sugar, cacao butter, milk, chocolate, lactose, vegetable oil, hazelnuts, soy lecithin, barley malt powder, wheat, rice and artificial flavors.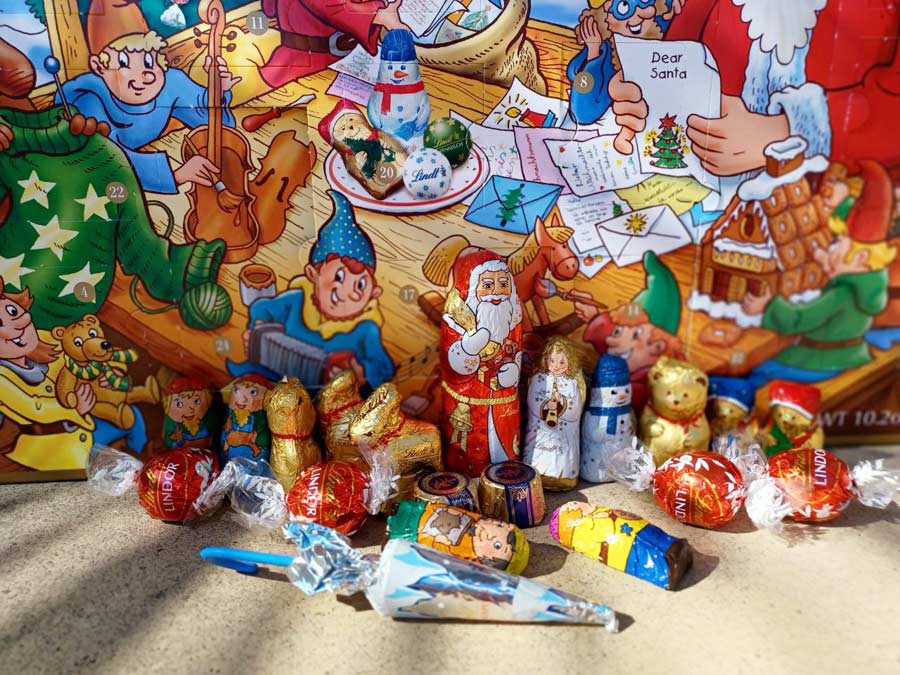 If you love Lindt milk chocolate this is a great choice to consider. Kids, especially small ones, are sure to love this Advent Calendar too as the candy are brightly packaged and are all about Christmas fairy-tail characters.
In addition, at the back of the chocolate box there is a game for kids to spot 7 differences. So, children will have some extra fun too.
Godiva Advent Calendar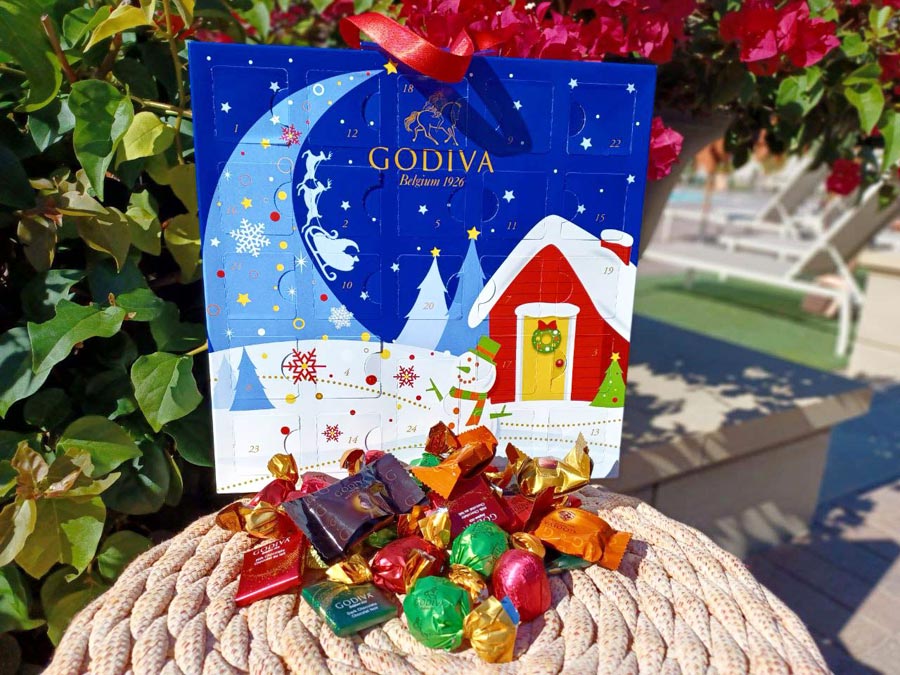 This one is more suitable for adults. There are no Santas and angels in it, but just one delicious chocolate candy in each opening. The box comes with nice candy choices all equally delicious, so you can celebrate every day with a new treat.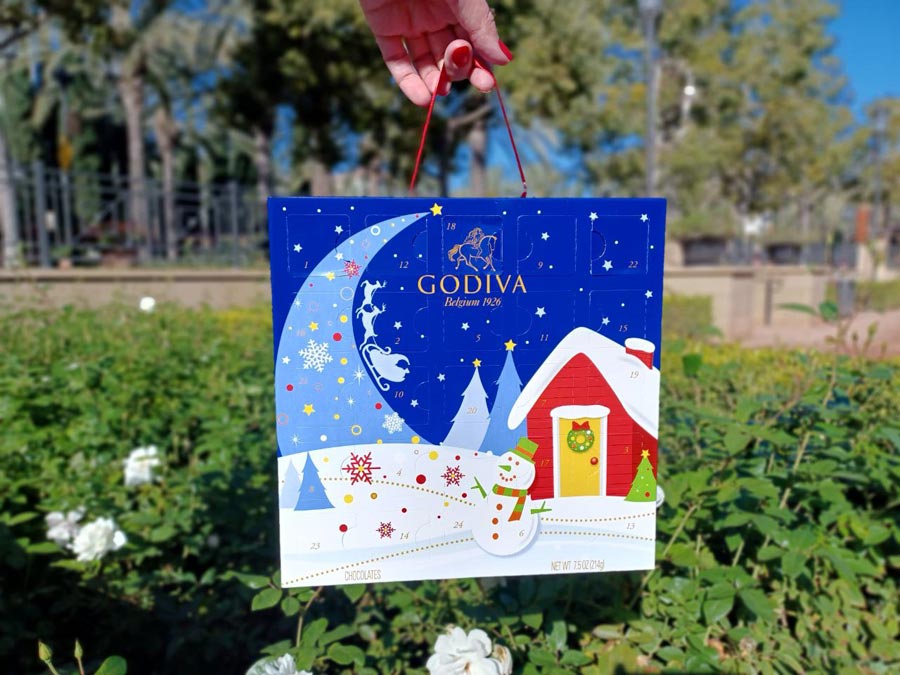 The design of Godiva Advent Calendar has a unique feature: the ribbon on the top of the box turns into a silk handle. So, you can easily hang this calendar as a traditional festive decoration.
I adore Swiss chocolate and if I chose a gift for myself, I would definitely get Godiva Advent Calendar. What I do appreciate is laconic design and high-quality products, and Godiva Advent Calendar has it all.
Sugarfina Advent Calendar 2022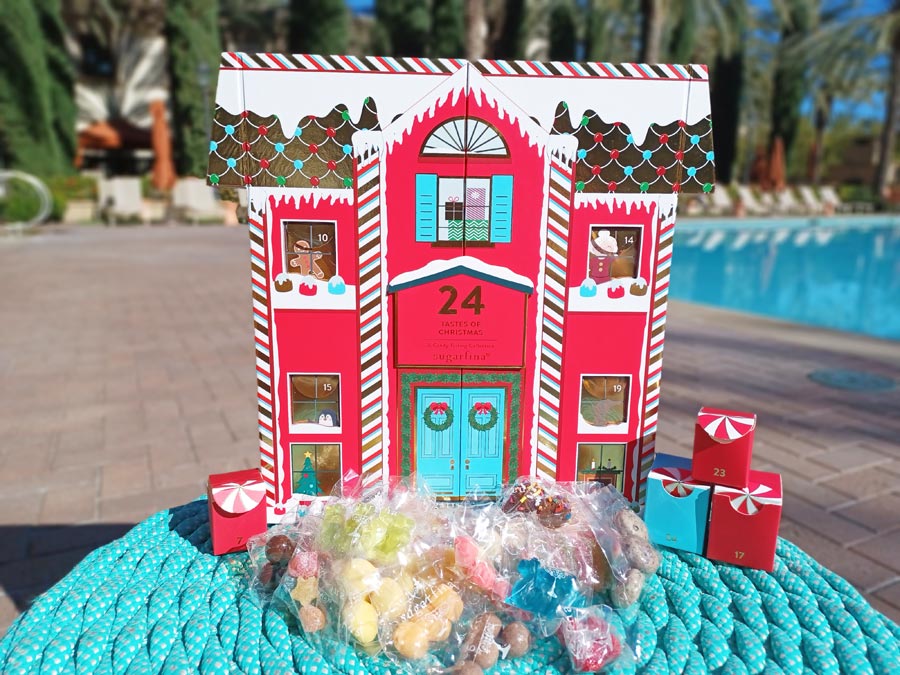 Actually, it has a long name which is 24 Tastes of Christmas A Candy Tasting Collection Sugarfina. If two previous Advent calendars are all about chocolate treats, Surgarfina Advent Calendar features mostly caramels, jelly candy and cookies. It's a nice way to try a wide variety of Sugarfina candy gathered all in one box.
As usual Surgafina boasts premium quality packaging. Its Advent calendar 2022 is shaped like a real house, with the gilded roof, windows and doors. In fact, Surgarfina Advent Calendar makes a perfect luxury gift. It's a brand that it known for its high-quality products and their Advent calendar serves as another proof of it. It catches the eye with its beautiful design and never lets down with what's inside the box: delicious candy that make an excellent treat of indulgence.
Bonne Maman 12 Days of Christmas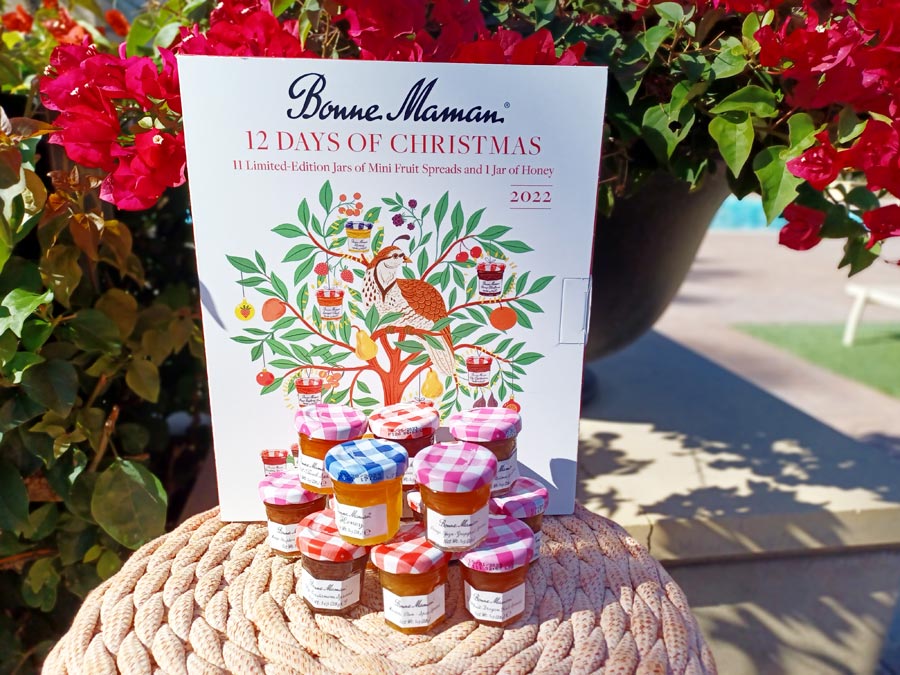 It's a limited-edition mini jar collection that will ensure delicious breakfast for at least 12 days in a row.
The Advent calendar features 11 jars of fruit spreads and 1 jar of honey. Each jar has a unique taste and is made of natural ingredients. Unlike most fruit spreads, Bonne Maman products don't contain preservatives and artificial color.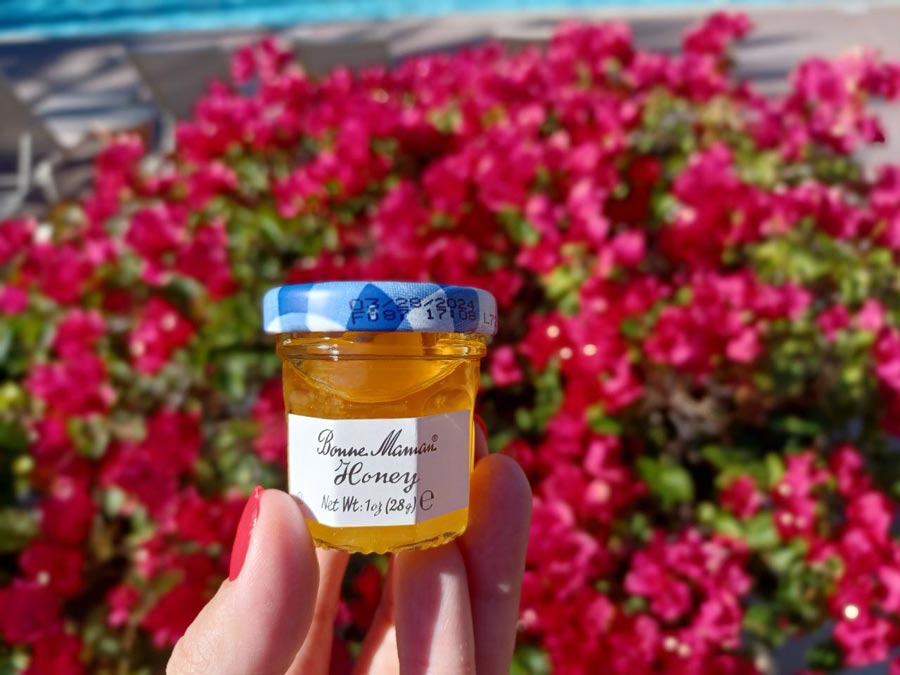 Nor do they have high fructose corn syrup. And honey is always a healthy substitute for sugar, so you can be sure that 12 Days of Christmas is a perfect gift for those who take healthy eating seriously.
Christmas Teas by Vahdam Teas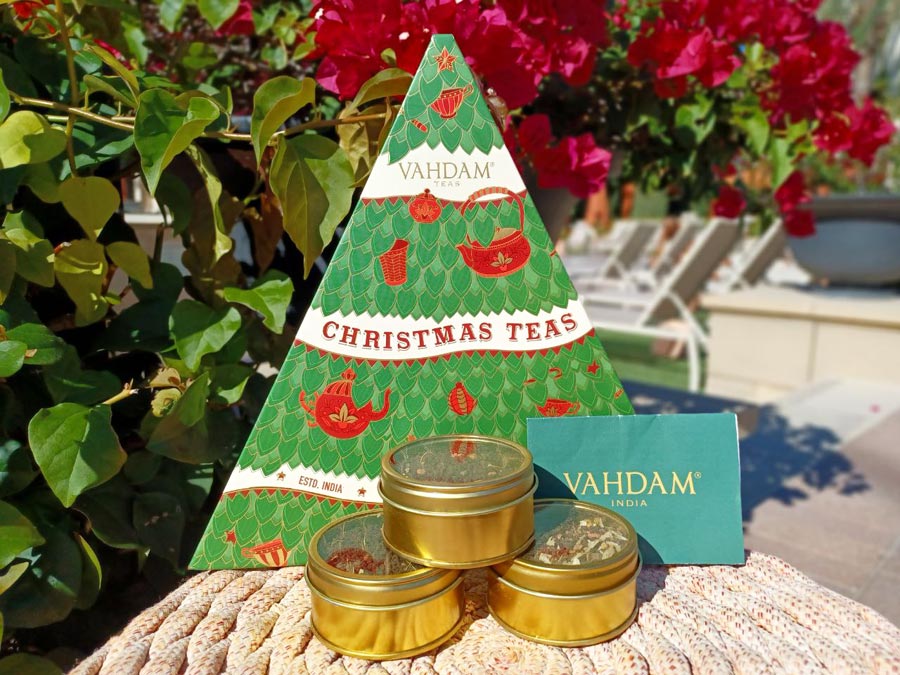 In winter, especially before Christmas, having tea with sweats or fruit spread on top of home baked aroma bread is a holiday ritual that cannot be skipped. Get prepared for cozy evenings with friends and family with the collection of aroma Indian teas from Vahdam Teas. Christmas Teas collection comes with 2 tins of tea that includes Earl Gray Spiced Masala Chai. It incudes black tea, cardamon, black pepper, clove and bergamot extract.
Sweet Cinnamon Spiced Chai contains black tea along with cardamon and cinnamon.
Vanilla Spiced Chai has ingredients similar to those of Earl Gray Spiced Masala Chai. The only difference is that it lacks bergamot but comes with cappuccino and vanilla extracts instead.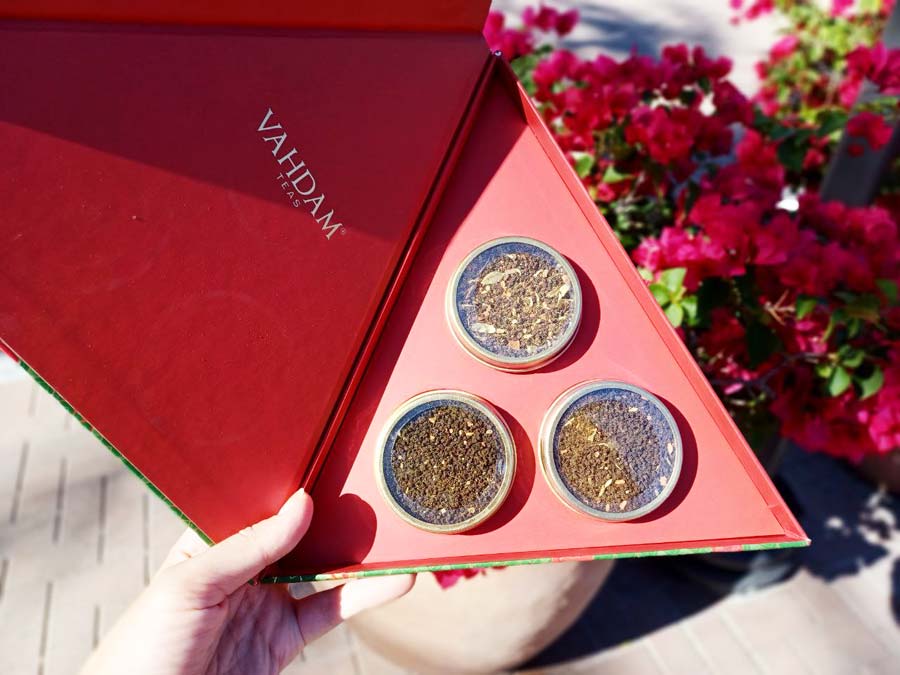 All three teas are aroma and have distinctive strong flavor of the black tea. If you like you can add lemon or milk to it, depending on your preferences.
Each of these Advent calendars 2022 is unique and special. Each will make a perfect thoughtful gift. Just think what your friend loves most and choose the gifts that he is sure to appreciate. Merry Christmas!