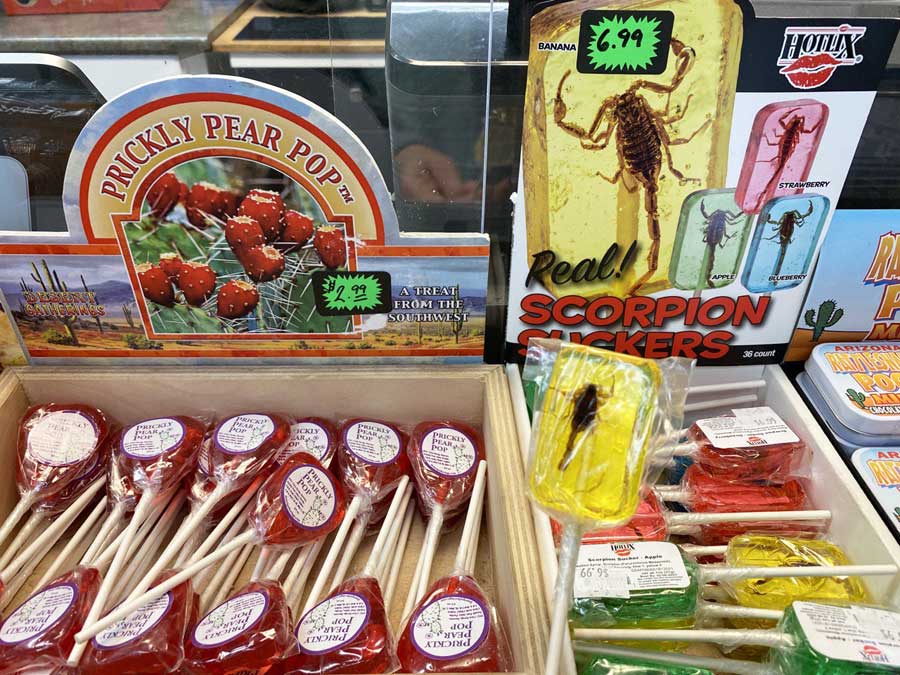 If your friend is a big cactus lover, the first thing that might come to your mind as a Christmas gift idea is to present him or her another cactus plant in a pot. But that's too obvious and is not original at all. Of, course, presenting another plant is always nice, but I would like to offer you something different. Below you will find some fun and practical cactus lover gifts that won't ruin your budget.
Cactus Candy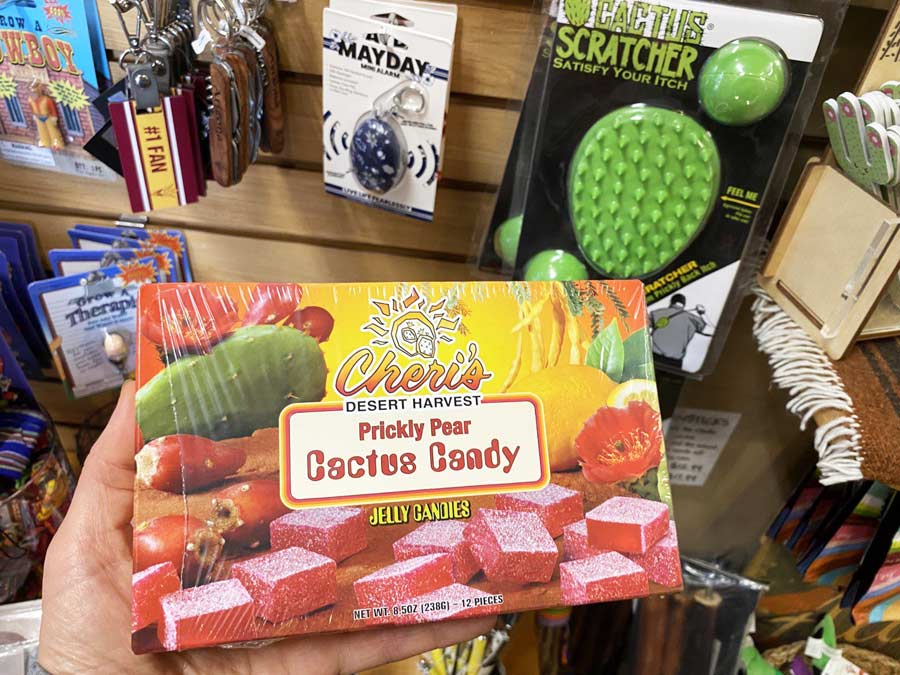 Everybody loves sweets, especially during the Christmas holiday season. So, if your friend is a sweet tooth candy made of prickly pear will make an excellent cactus-themed gift. There is a great variety of cactus candy to choose from. My kids love jelly candies, so if you love them too you will enjoy Cheri's Desert Harvest Prickly Pear Cactus Candy.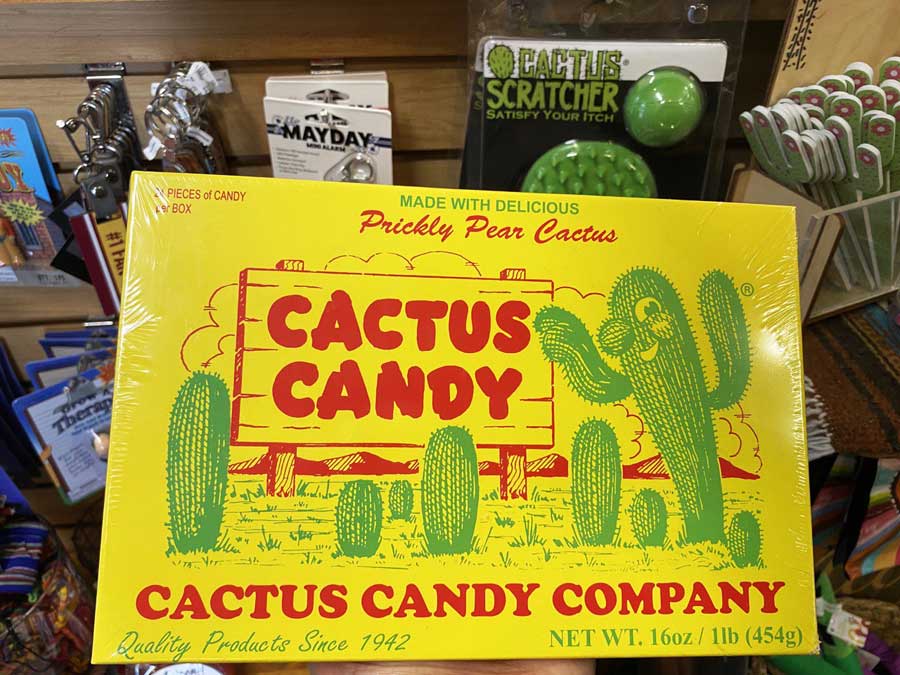 Prickly Pear Cactus by Cactus Candy Company is a cute and thoughtful thank you gift. When you come to visit your friend to have tea or coffee consider giving it as a small gift to go with the drink. Kids are sure to love these Prickly Pear Pop candy with different flavors.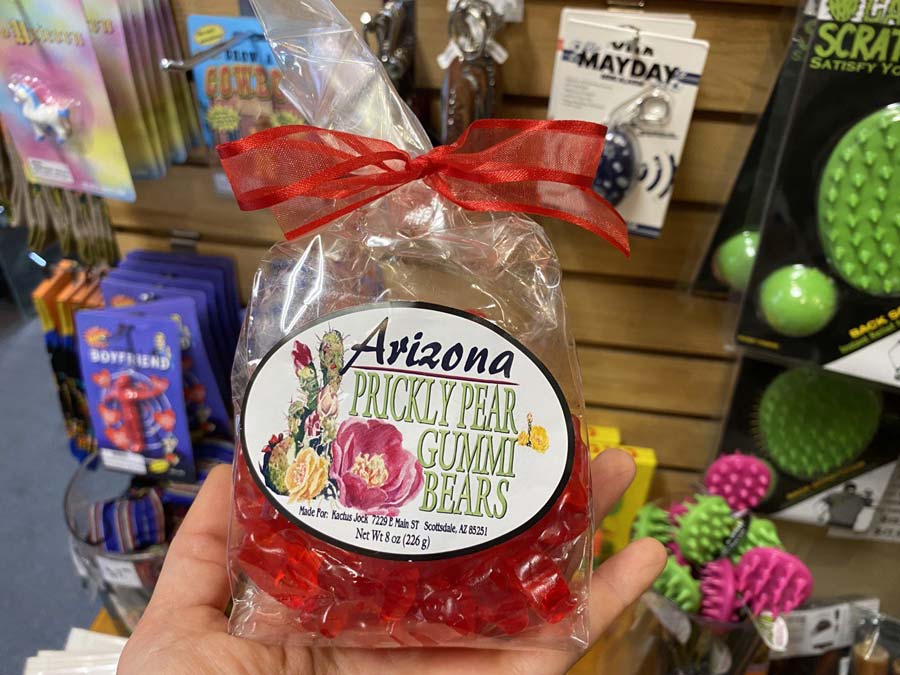 Arizona Prickly Pear Gummi Bears are my son's favorite. He is just 6 and it is his favorite candy. I order it online at arizonagifts.com. I go to Southwest Food and then choose Candy-Sweets. The assortment of candy is awesome there!
Another great place to order cactus candy online is gardenshop.dbg.org, but if you happen to visit Desert Botanical Garden in person you will find a wider selection of products in the gift shop on site.
In fact, a visit to Desert Botanical Garden in person is a great gift for any plant lover. It is located by the address: 1201 N Galvin Pkwy, Phoenix, AZ 85008. Adult admission ticket costs $29.95, the price of youth ticket is $16.95, kids under 3 years old are free to visit the garden. There you will see various plants and all sorts of cactuses you can only imagine.
Cactus Sauce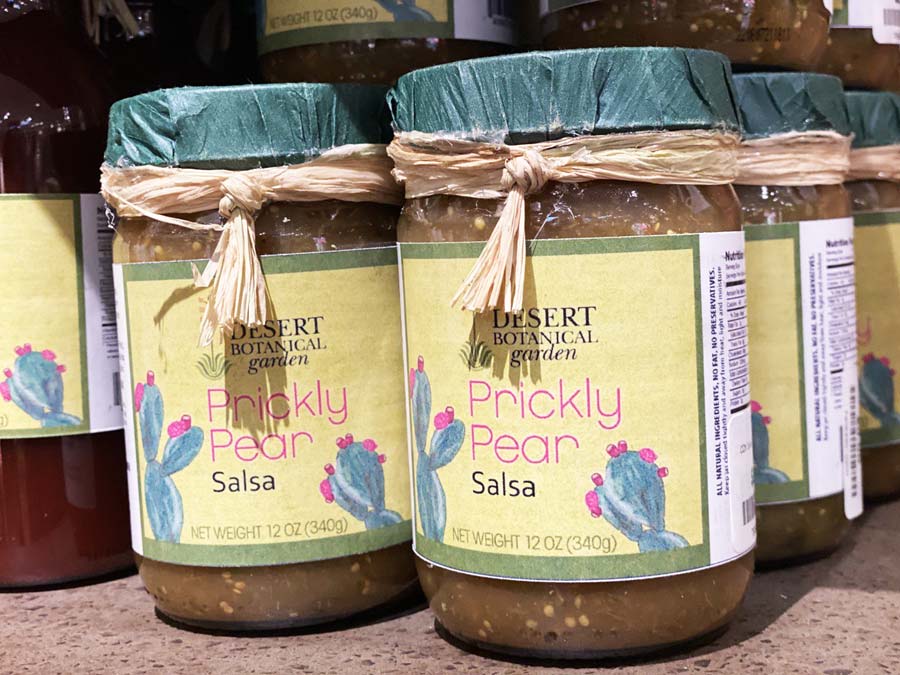 Add some unique flavor to your everyday meals with Cactus Sauce. It is available at Desert Botanical Garden gift shop both in store and online. Prickly Pear Salsa contains only natural ingredients and free from fat, preservatives and artificial flavors. It makes a perfect healthy and delicious sauce for those who stick to healthy diet.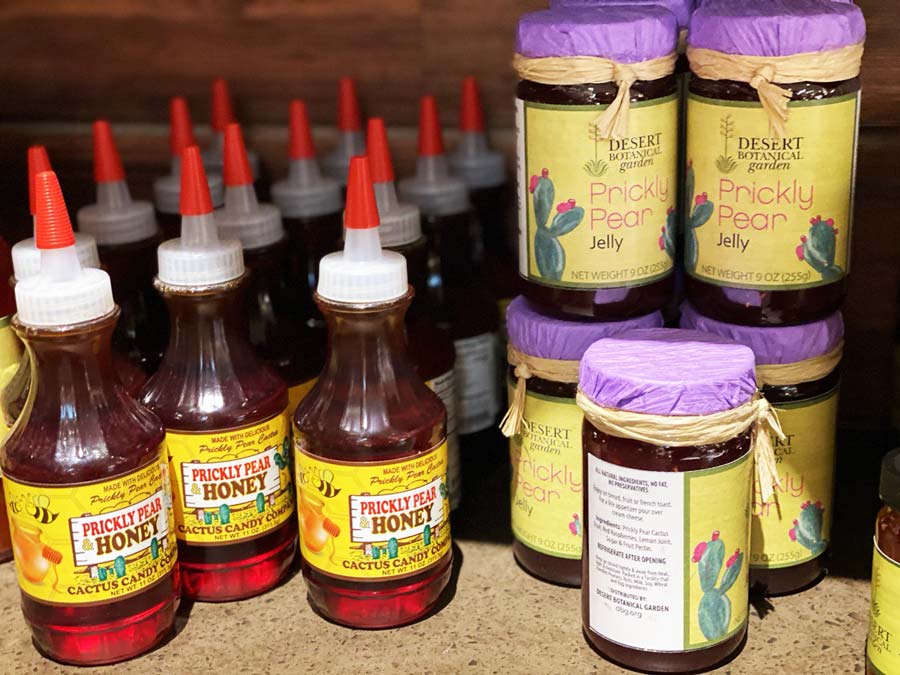 Also, if you follow healthy eating principles, you might love to get Prickly Pear Honey by Cactus Candy Company. It is also available at Desert Botanical Garden gift shop.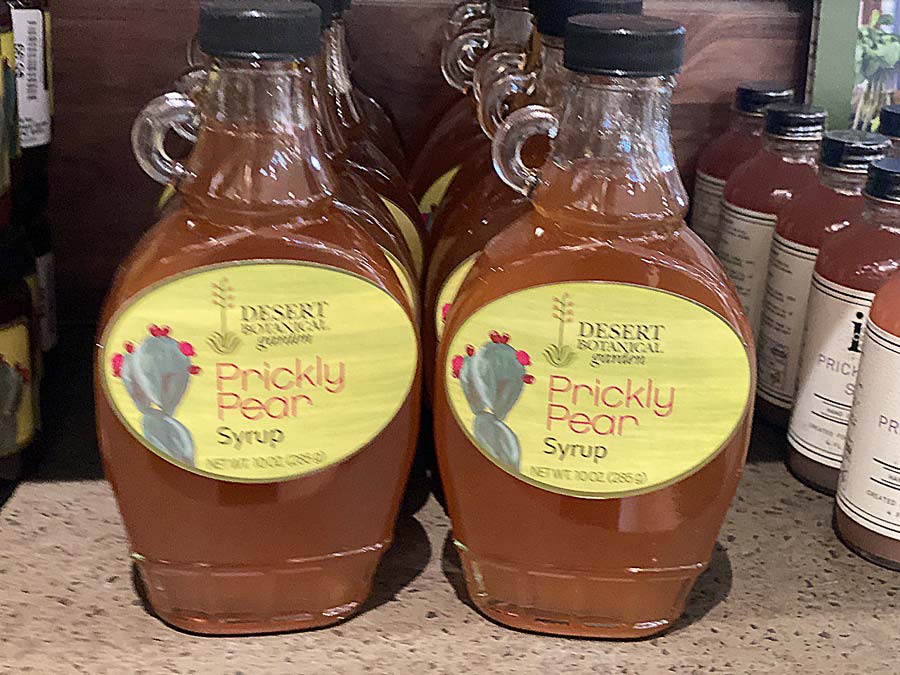 There is also Prickly Pear Syrup you can add to pancakes and other dishes you cook.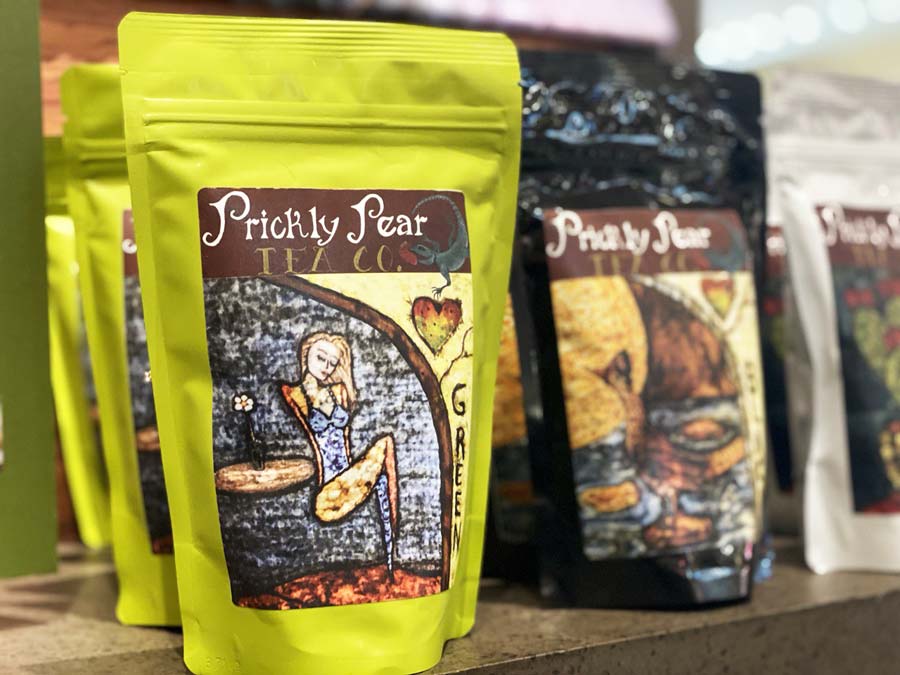 Did you know that there is even green tea made of prickly pear? I didn't know about that until I saw it at Desert Botanical Garden shop. I bought it for myself because I can't imagine my morning without a cup of green tea. Now I will meet the morning with prickly pear green tea. Awesome!
Cactus Pot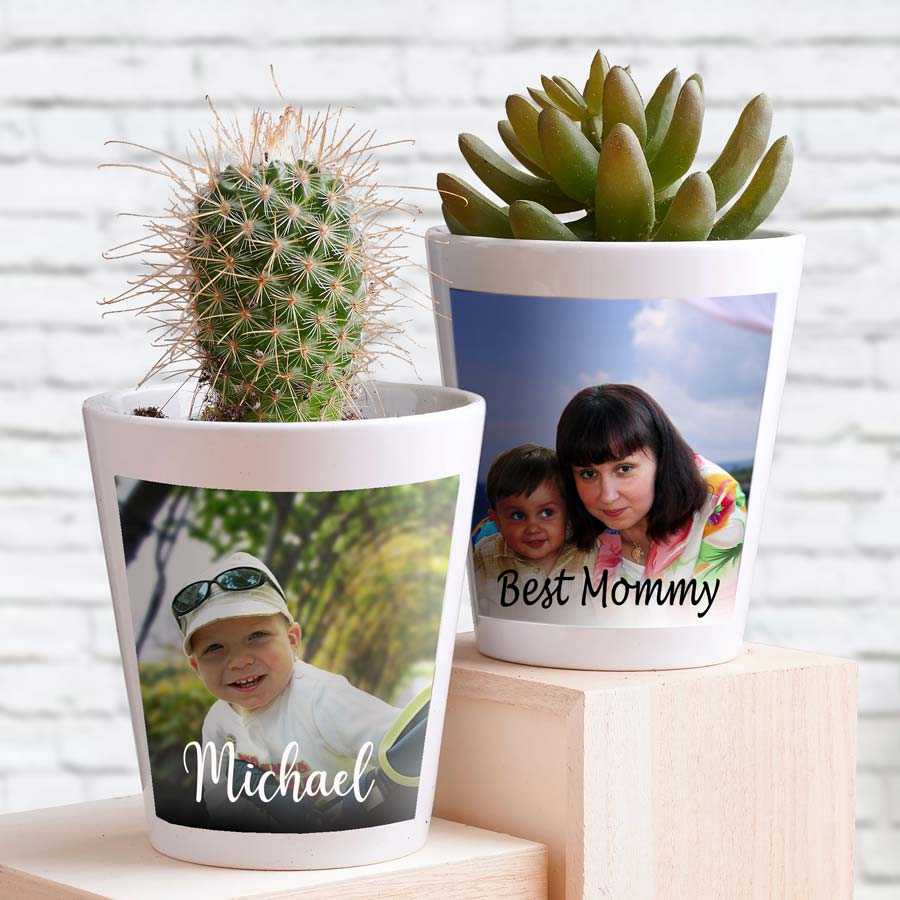 If you still prefer a plant as a traditional cactus gift, I suggest adding a little bit of personalization to make it more special and exclusive. You can check out Etsy or Personalization Mall for unique cactus gift ideas. There are cute photo & message personalized flowerpots that would serve as an excellent gift. Just upload the photo you like, add a phrase and your plant in a unique pot will be delivered to you in a couple of days. But before you place your order look for Personalization Mall Coupon to use at checkout and save some money.
Souvenirs and Home Decorations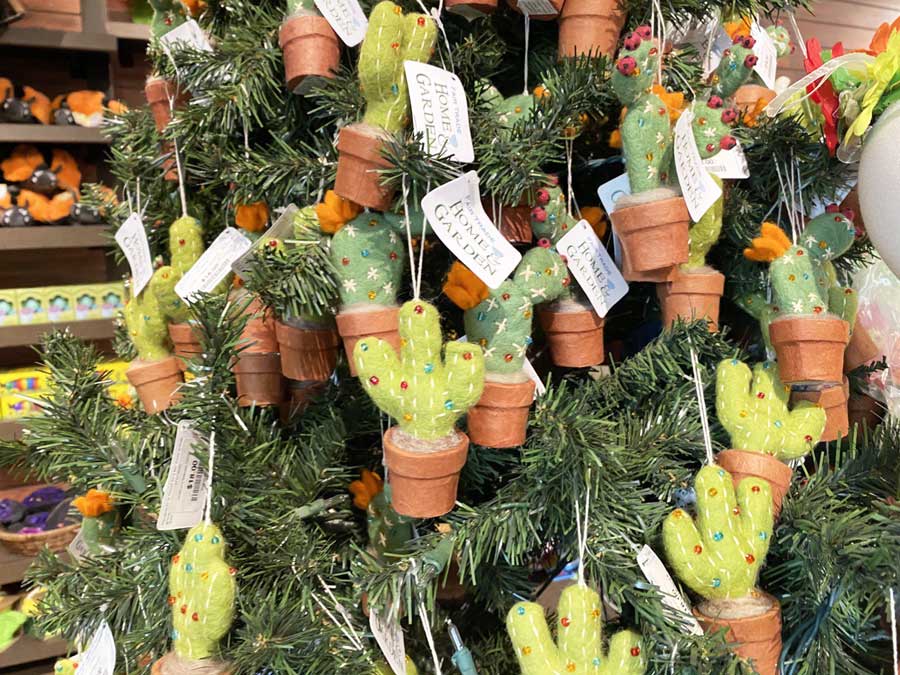 Looking for handmade cactus Christmas ornaments? Check out kactusjock.com for a nice selection of cactus gifts that include cactus treats, Christmas ornaments and home decorations. The store has three locations in Scottsdale. One at 7229 E Main Street Scottsdale, AZ 85251, and other two at 7121 E 5th Avenue Scottsdale, AZ 85251 and The Kactus Lock Experience just behind 5th Avenue.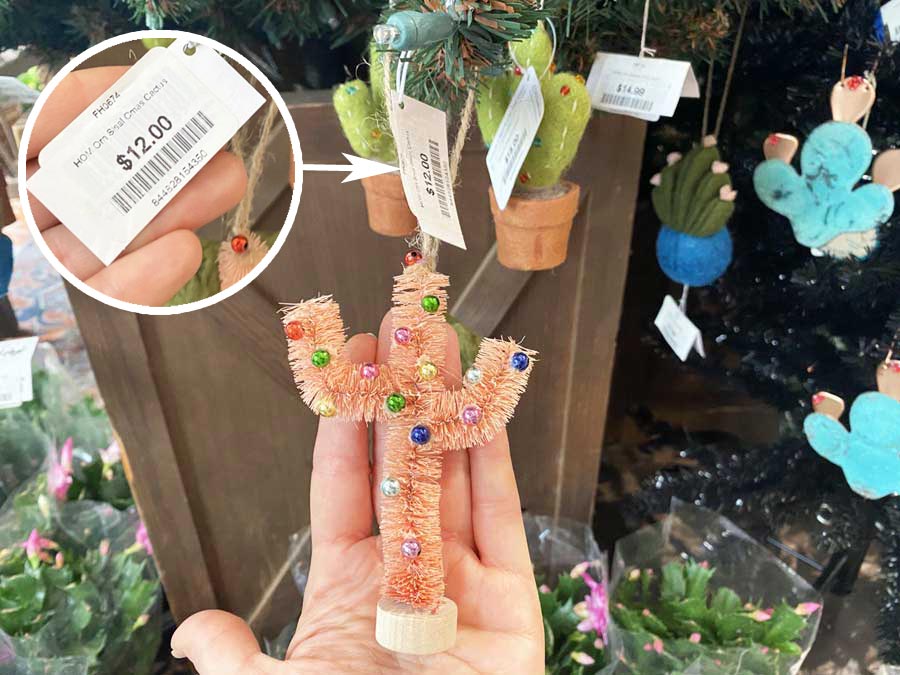 Also Desert Botanical Garden gift shop boasts one-of-the kind cactus-themed Christmas ornaments I loved very much. To tell the truth, I purchased a couple of felt cactuses in pot for this year's Christmas tree during our trip to Arizona this fall. These ornaments are not expensive. For example, this unique cactus ornament with multicolored beads costs just $12.00.