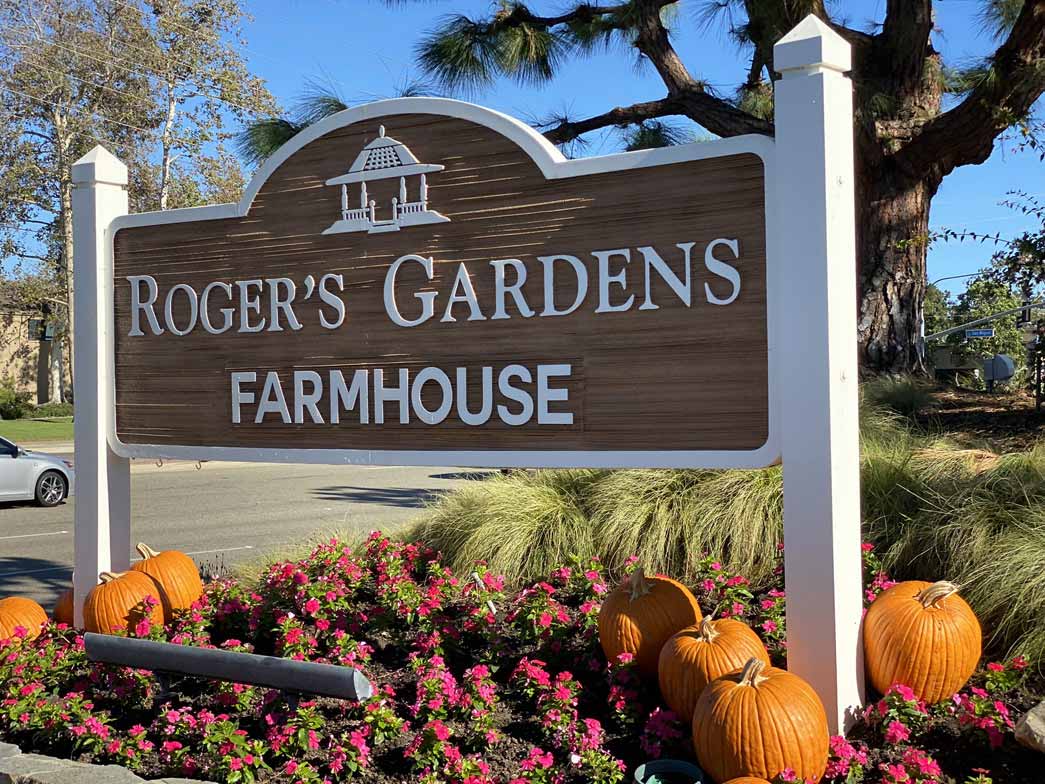 In the fall the Halloween spirit is in the air and all I think about is where to get the creepiest Halloween costume for me and the kids. Well, my children easily came up with their perfect Halloween party costume, but my Halloween outfit lacked the right accessories.I was also looking for creative and unique Halloween decorations, probably Halloween DIY projects to create the haunted house atmosphere with spooky ghosts and other traditionalHalloween attributes in our home.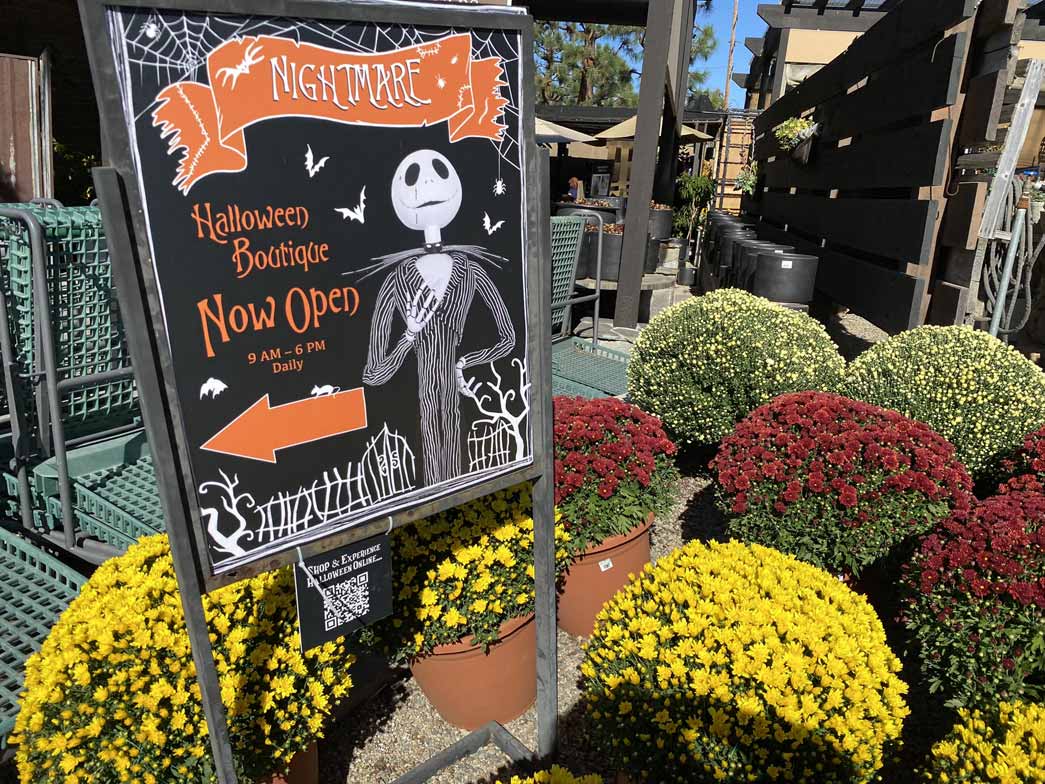 Meanwhile I decided to take my family to Nightmare Halloween Boutique at Roger's Gardens that opened September 2, 2022.We visit this farmhouse every year and we have always had great fun there.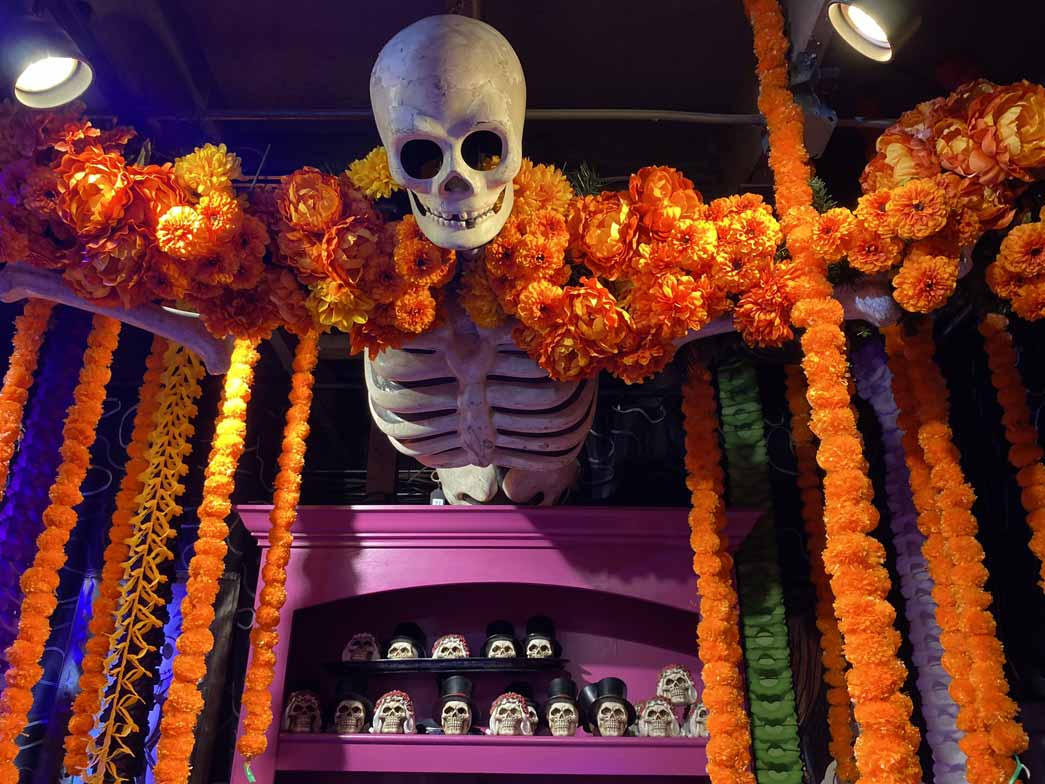 Every year Halloween Boutique offers tons of entertainment and events that will scare even the bravest at heart.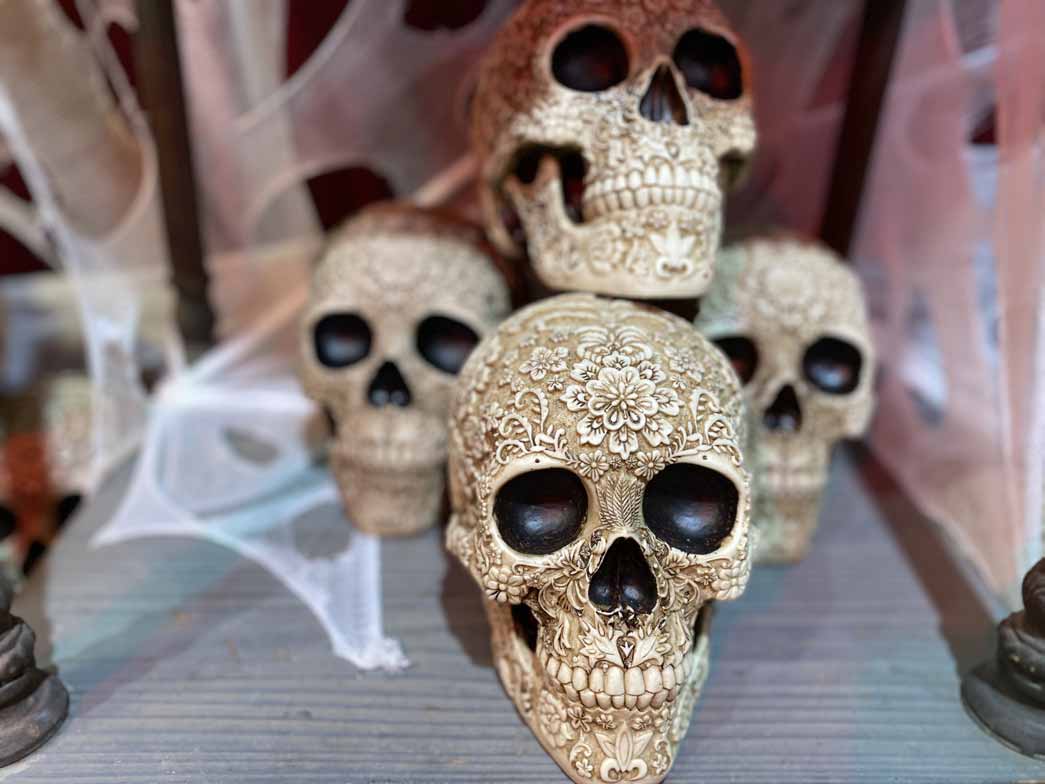 Knowing that they always do their best to impress with high quality decorations I was sure to find some ideas for our Halloween party at home and hoped to purchase some interesting Halloween decorations too.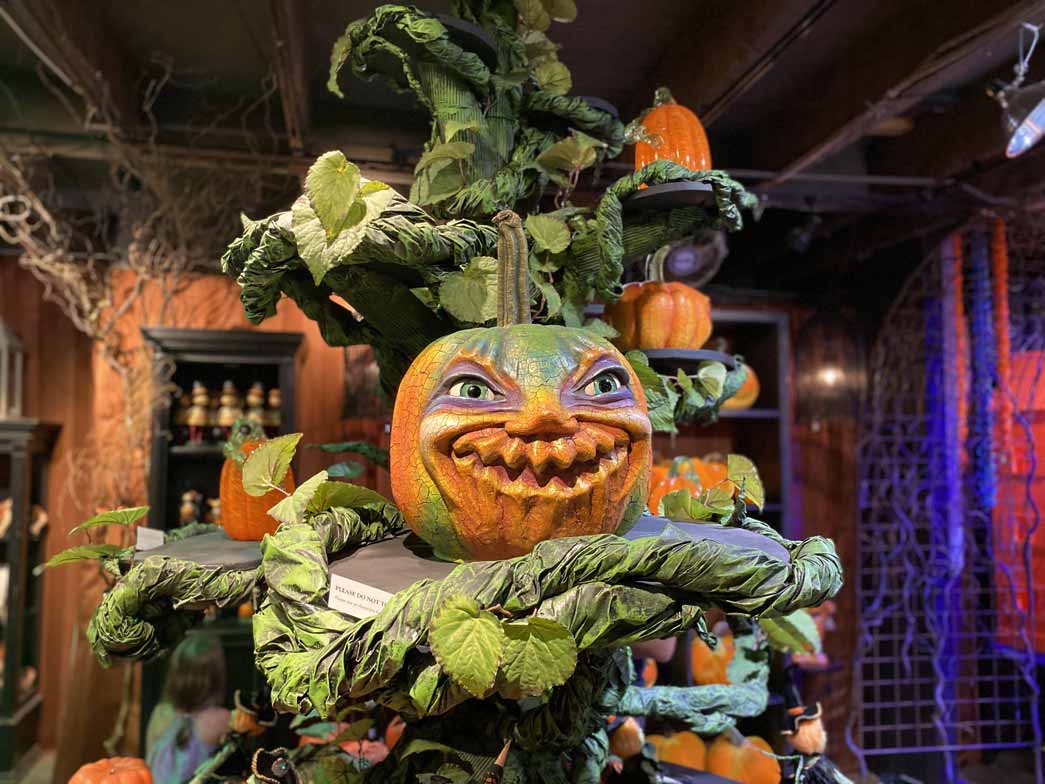 To tell that we loved our visit to Halloween Boutique is to say nothing. It is definitely the best Halloween South California event, let alone the most spectacular Halloween Newport Beach attraction.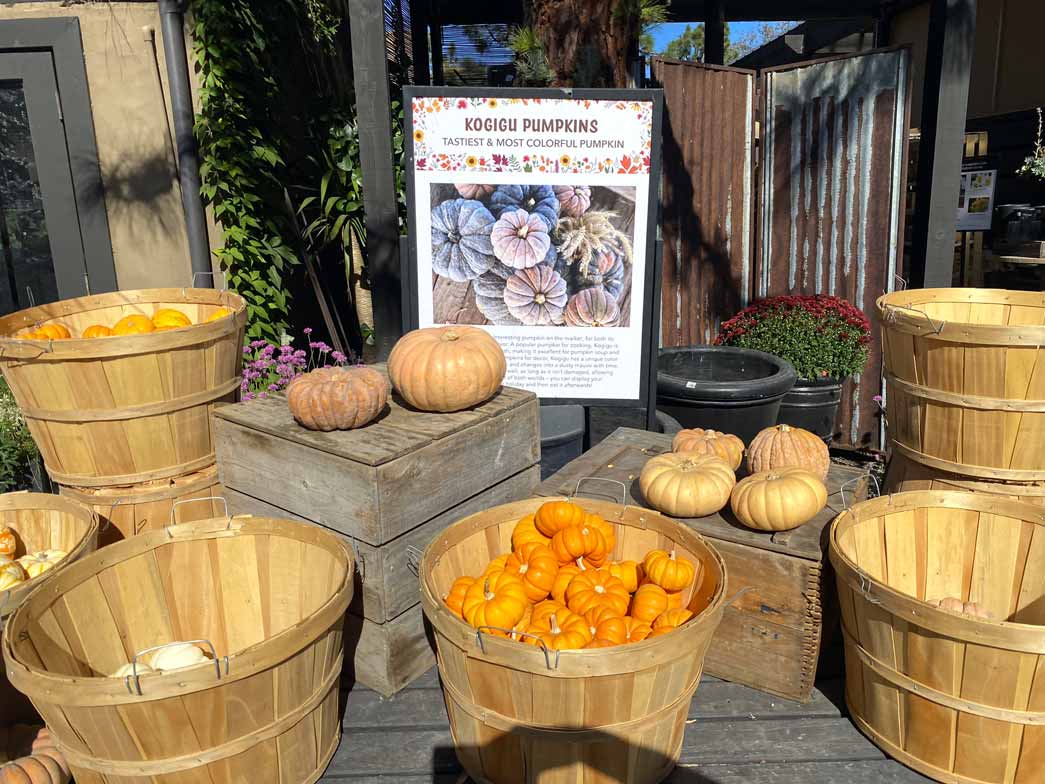 The farmhouse is open from 9 am – 6 pm daily and this season it has lots of farm grown Kogigu pumpkins just lying on the ground or stored in huge barrels on the pumpkin patch.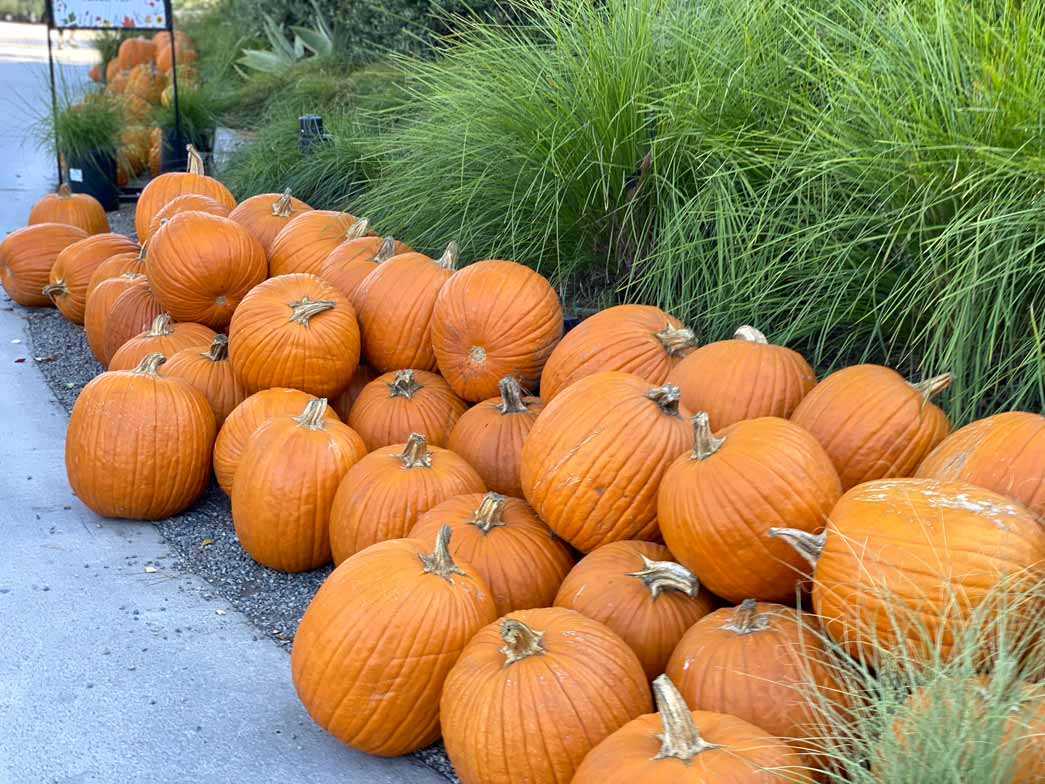 In addition to really huge ones there were also tiny orange pumpkins that served as an excellent table decoration.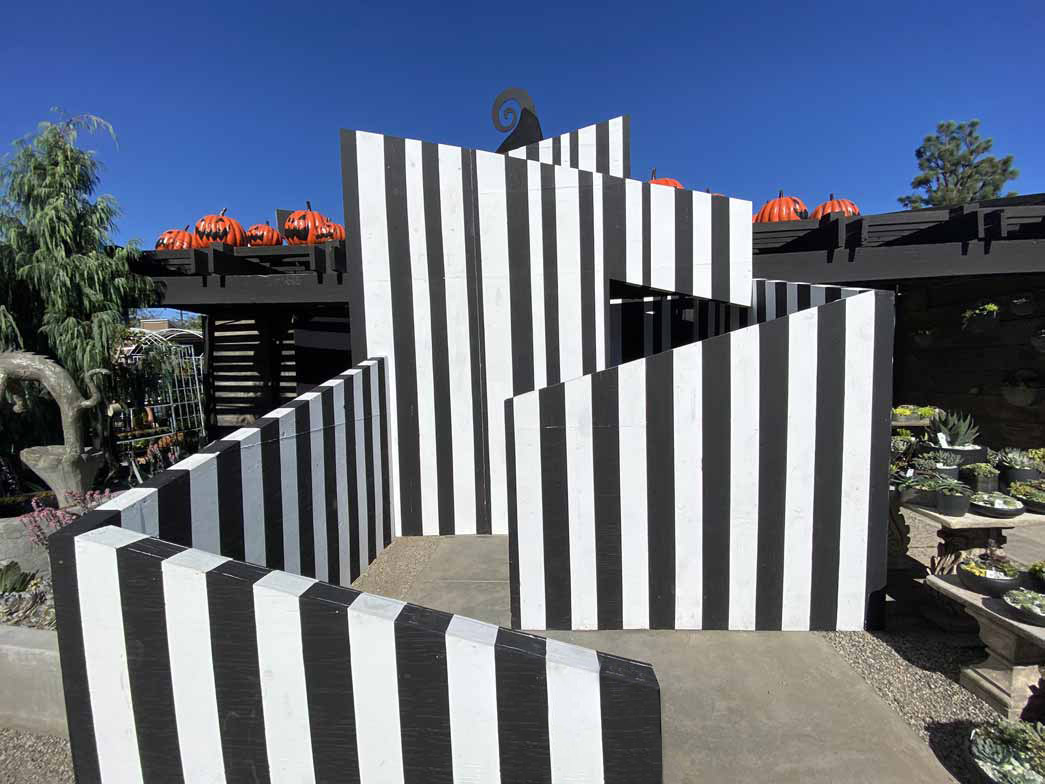 The farmhouse at Roger's Garden features such typical Halloween events as Halloween Maze and the contest for the biggest pumpkin.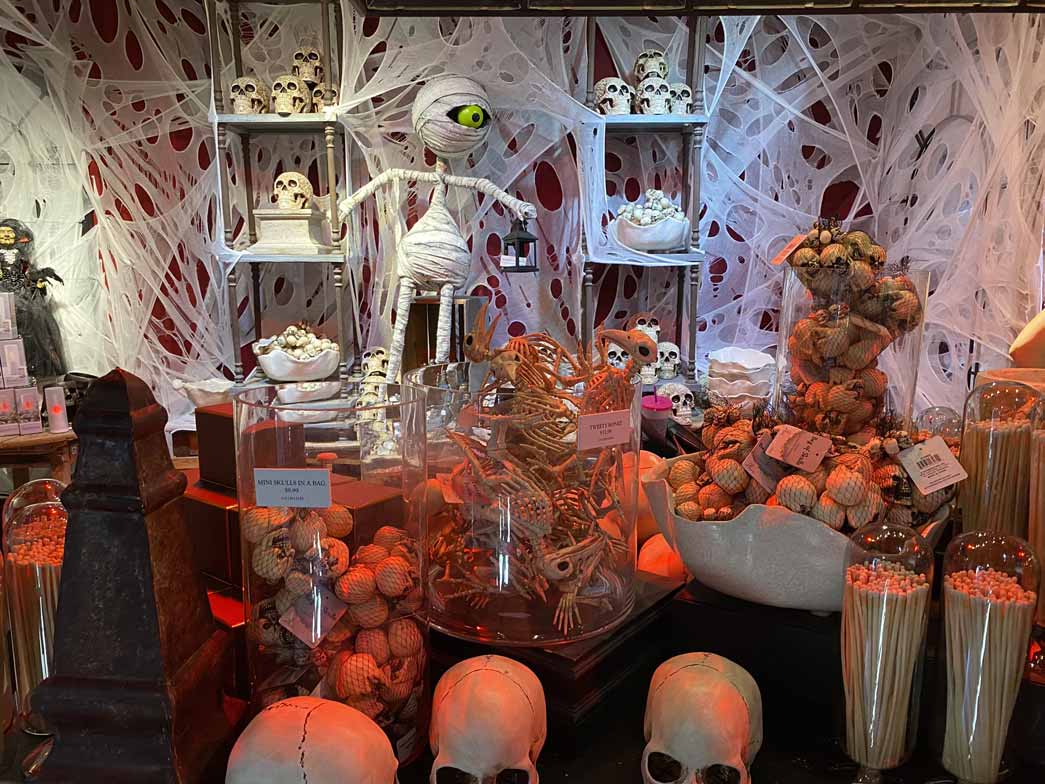 Here Halloween decorations have never been better and include everything related to Halloween you can only imagine. I was greatly impressed by those bandaged mummies, various skulls and Jack-o-Lanterns.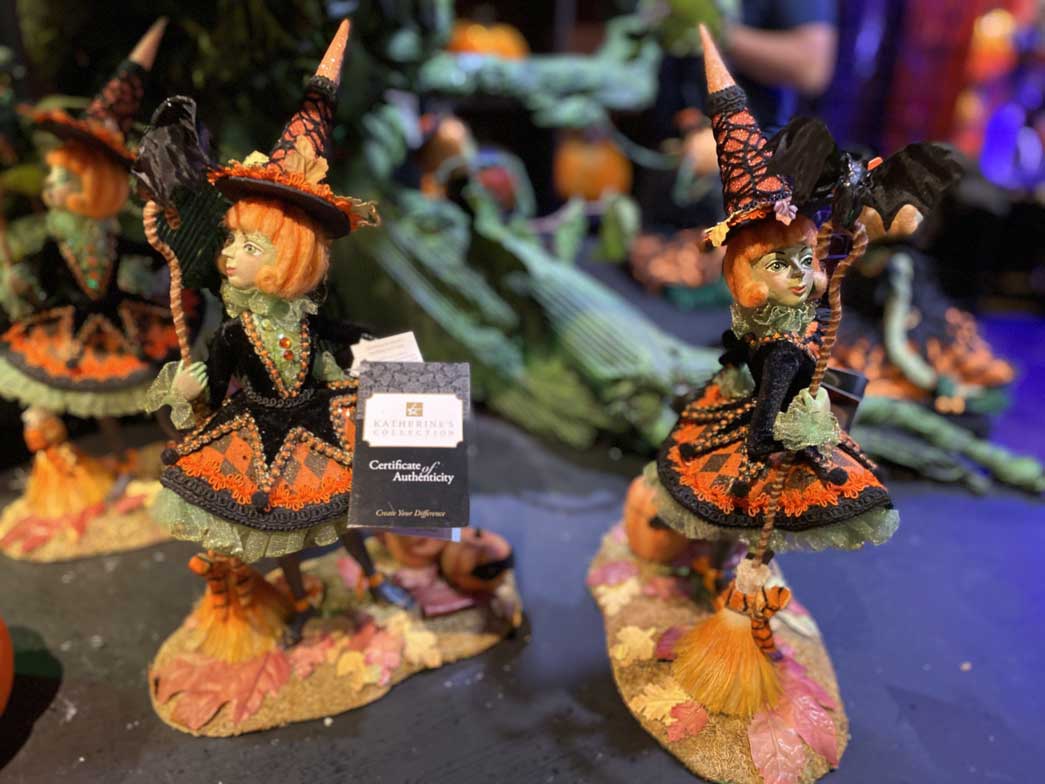 Colorful witch statures and figurines, skeletons, dressed in velvet suits, various magical creatures, vintage glasses with potions and poisons, glass sphere balls, black candles and other dark magic accessories are realistic and extremely high quality. Remarkable figurines wearing high end costumes are also part of the collections by notable artists, such as Karen Didion, Arley Berryhill, Emily Morgan and others.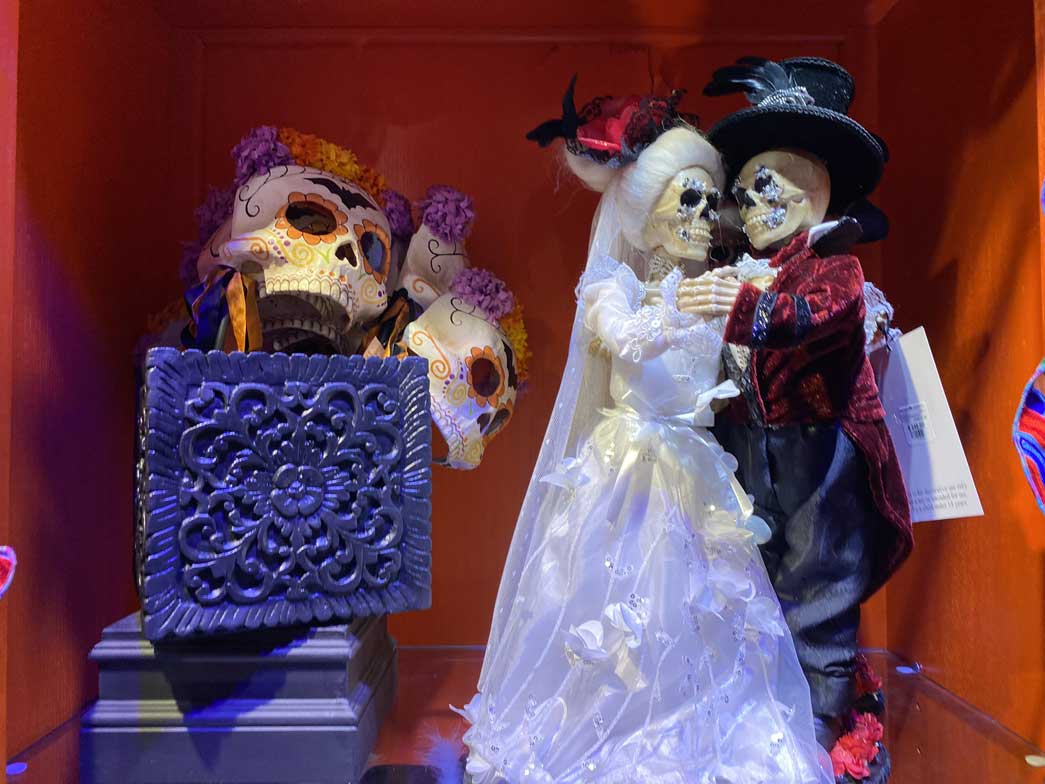 These artists specialize in creating clay and/or cloth dolls of the highest quality. After seeing all these colorfulHalloween decorations visitors can purchase pumpkins and other Halloween inspired accessories. Visiting Nightmare Halloween Boutique at Roger's Gardens reminded me of our trip to Knott's Scary Farm with its unsurpassed holiday immersive experience.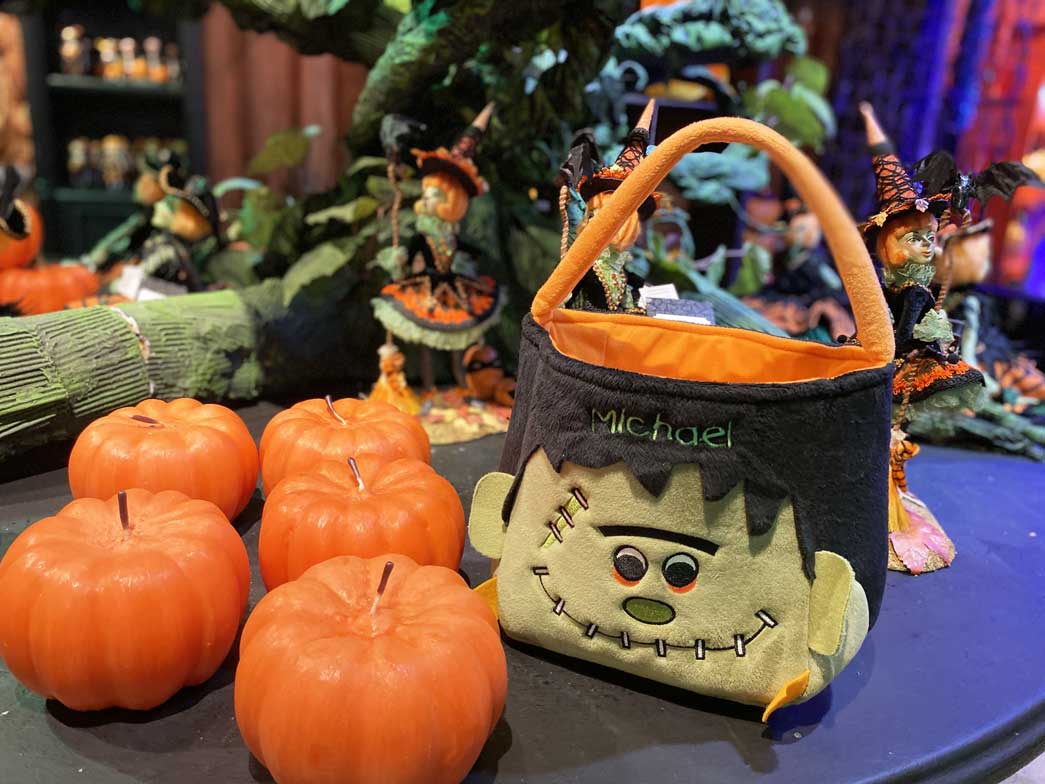 Of all Halloween events near me Nightmare Halloween Boutique at Roger's Gardens is definitely the best in terms of creating the right Halloween atmosphere and being really spectacular. I was inspired by tons of ideas for our Halloween party. I decided to order personalized Halloween bag for my younger son Michael so he could go trick-or-treating with his friends in the neighborhood. I purchased this Halloween treat bag at Personalization Mall, a number one store for all our customized gifts. I recommend Personalization Mall to everyone dreaming about personalized Halloween. My son's one-of-the-kind treat bag really stands out and adds some personal touch to Halloween celebrations.