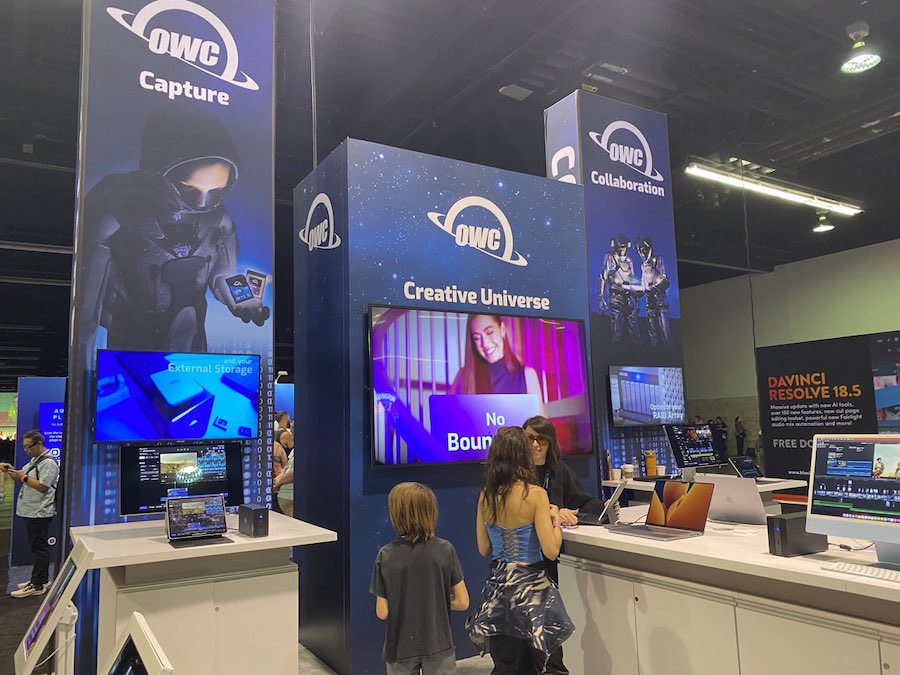 If you're on the hunt for new and exciting tech gear, then you'll definitely want to check out what OWC has to offer. During our recent visit to their booth at VidCon, we were left in awe at the impressive line-up of innovative hardware on display. What makes this company stand out is their focus on zero-emissions Mac and PC technology solutions that cater to both everyday consumers and creative professionals alike. And the good news is that they're not stopping there! OWC has just announced a full range of pioneering new hardware that's set to be released at CES 2024. With products like the OWC miniStack STX and Atlas Series Media Storage and Card Reader, along with their award-winning connectivity, storage, and software solutions, it's clear that OWC is dedicated to helping improve the digital lives and workflows of their customers.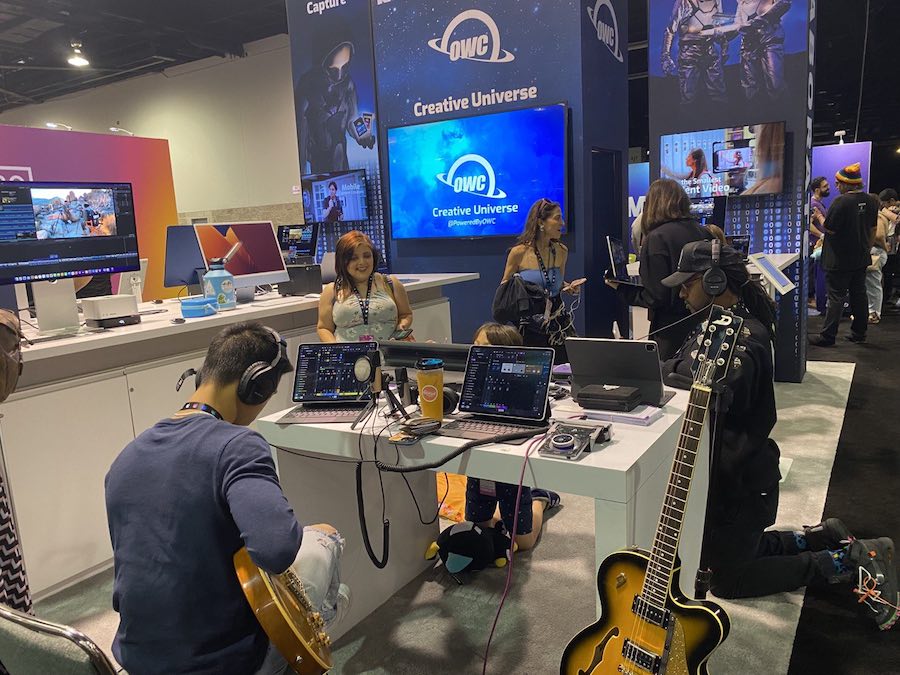 When it comes to high-speed data transfer options, OWC's products are hard to beat. Their Thunderbolt technology, including Thunderbolt 3 and Thunderbolt 4, provides seamless connectivity for various devices, and their USB 4 and 10GbE adapters ensure that your connectivity needs are met. One of their standout products, the Thunderbolt 3 10GbE adapter, features a durable full metal enclosure and a protective silicone bumper to keep your adapter safe from harm. Their Thunderbolt 3 Dock is an excellent choice for those looking to expand their input/output capabilities, with 13 docks in total that allow for simultaneous connection of up to 5 Thunderbolt devices, offering ample bandwidth. The Thunderbolt Go Dock is another impressive product, with the same number of ports as the Thunderbolt 3 Dock but with the added convenience of a wall socket connection, making it an excellent choice for those on the go. With its 90W USB-C port, it can charge your laptop while providing versatile connectivity options. Overall, OWC's products are sure to keep you connected and productive.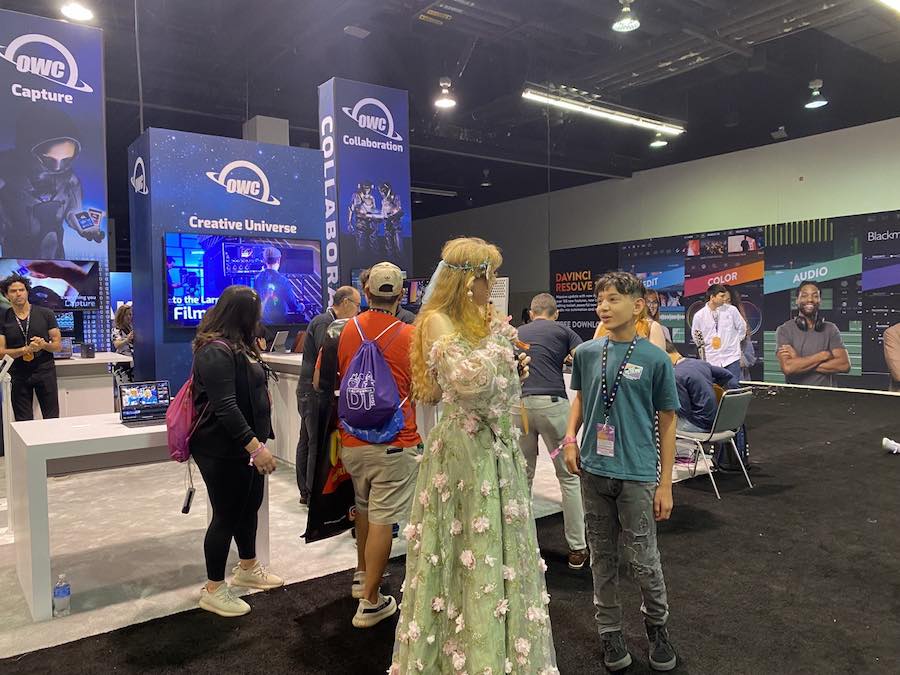 OWC, a reliable provider of technology solutions, has presented fascinating solutions for file transfer and storage during their latest launch. One of the products they showcased is the Thunderbay 4 and ThunderBay 8 raid bays, multi-drive storage solutions that offer efficient storage management with RAID configurations. For those looking to upgrade their storage game, the ThunderBay Flex 8 will surely impress with its support for U.2 and M.2 drives and PCIe expansion slot, making it perfect for video editors. OWC also unveiled the AkiTio Node Titan enclosure – a portable GPU enclosure suitable for professionals looking for functionality rather than "gaming" aesthetics.
If you are looking for Network Attached Storage (NAS) solutions, OWC also presented the Jupiter Mini and Jellyfish Mobile, which provide a user-friendly plug-and-play experience. Clearly, OWC continues to raise the bar when it comes to tech solutions.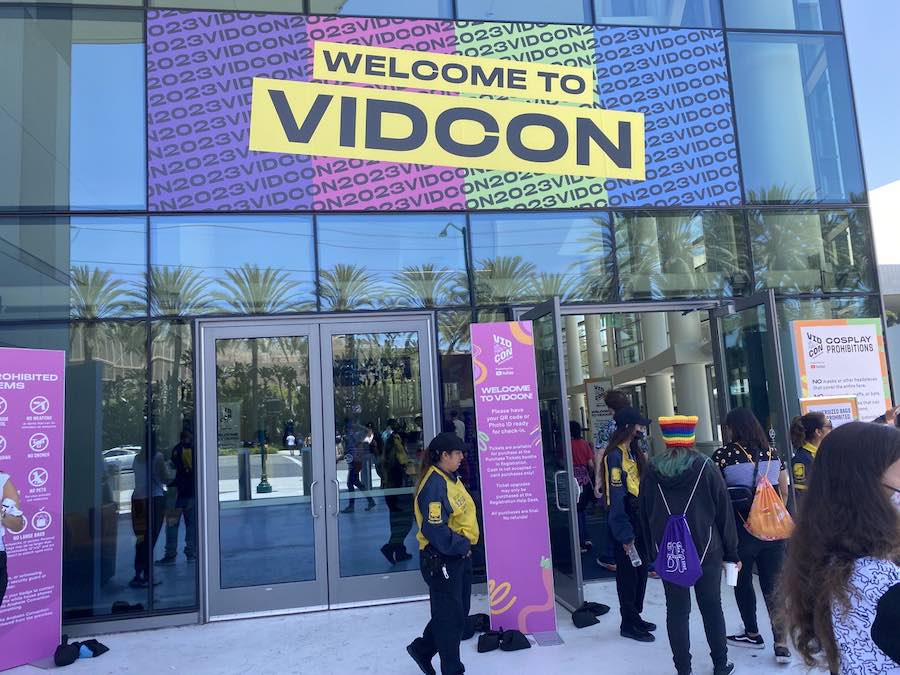 The Envoy Express external SSD provides a practical and simple function, which can be attached to the back of a laptop, making for a clean setup. If durability is important, then the Envoy Pro FX should be considered with its aluminum enclosure and effective cooling design. OWC's SD cards and CFexpress cards, accompanied by their card readers, offer varying speeds and convenient port options. The built-in cable design and write protection lock offer data security and ease of use. Lastly, for those seeking an even more robust solution, OWC's Accelsior expansion cards, designed for Macs, offer the ability to accommodate multiple M.2 SSDs and optional RAID configuration for impressive speed enhancements.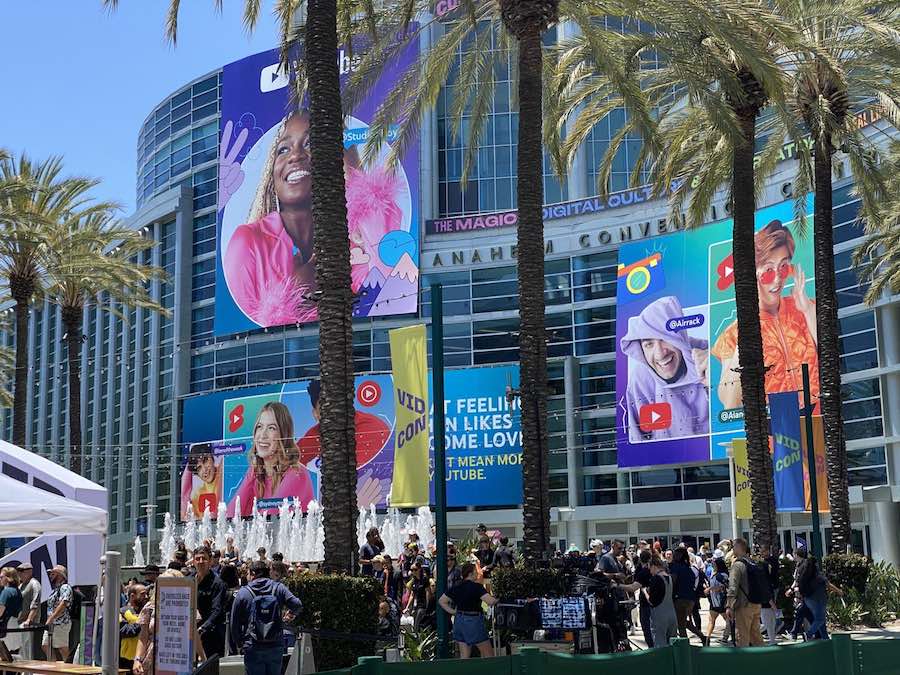 Overall, our visit to OWC's booth at VidCon left us thoroughly impressed with their wide range of peripherals and equipment, catering to the needs of consumers and creative professionals alike.