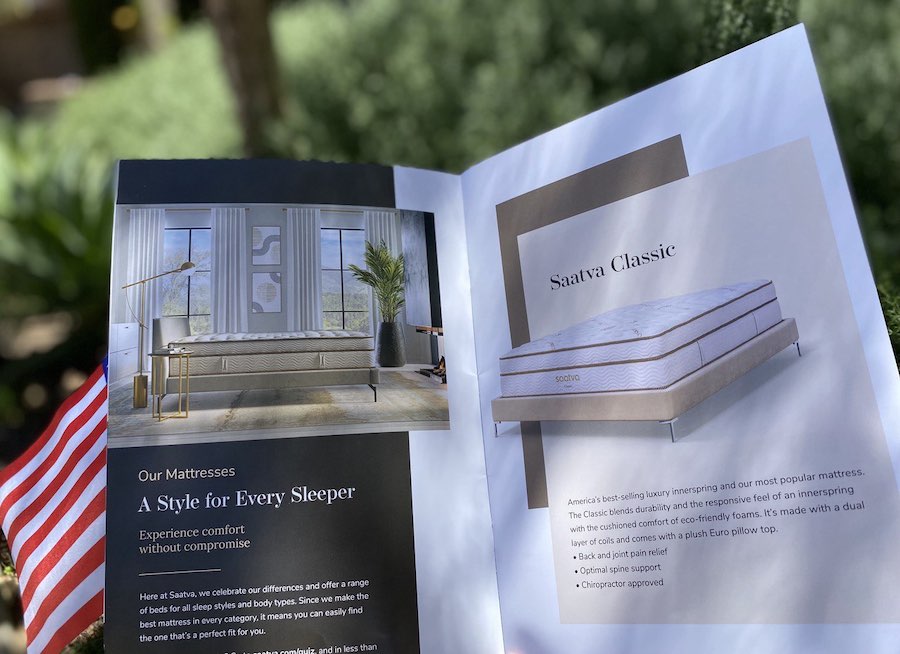 If you're in the market for a new mattress, saving money is always a top priority. Luckily, Saatva offers various promotions and discounts that can help you get a great deal on your purchase. By keeping an eye out for special offers during holidays like Memorial Day, Labor Day, and Black Friday, as well as checking for ongoing promotions throughout the year, you can maximize your savings. However, it's important to carefully review the terms and conditions of each promotion to ensure eligibility and any potential restrictions.
What is Saatva known for?
This is a question that has been asked by many people looking to upgrade their sleeping experience. Well, Saatva is popularly known for its luxurious and comfortable mattresses that provide ultimate support and pain relief. But that's not all! Saatva also offers a wide range of bedding accessories, such as pillows and sheets, designed to provide a comfortable and plush feel to your bed. Additionally, Saatva is known for its eco-friendly approach with a focus on sustainable materials and practices. Many consumers trust and rave about Saatva's products, making it a reliable and respected brand in the bedding industry.
Curious about the Saatva discount program? We've created this comprehensive guide to provide you with all the information you need for a seamless mattress shopping experience.
Where can I get a valid Saatva coupon code?
Look no further than the official Saatva website. While there may not be a specific coupon code available, Saatva offers a year-round discount of $225 off purchases of $1,000 or more to eligible groups. Keep in mind, this discount cannot be combined with other promotions or discounts. Save big on Saatva's high-quality products and achieve a restful night's sleep.
Military Discounts: 
Saatva offers discounts for all members of the uniformed services including the Coast Guard, Army, Air Force, Navy, Marines, Space Force, U.S. Public Health and National Oceanic and Atmospheric Administration. This discount is also applicable for National Guard, Reserves, Veterans, Retirees, Military spouses, and Surviving spouses of people who are serving in the military. To avail of this discount, you will need to verify your military affiliation through ID.me.
Healthcare Professionals Discounts:
Another group that is eligible for discounts at Saatva includes healthcare professionals. This group includes Doctors, Nurses, Physician assistants, Dentists, Dental assistants, Certified medical assistants, Chiropractors, Clinical counselors, psychologists, or therapists, Clinical technicians, such as pharmacy, dialysis, or lab technicians, Diagnostic medical personnel, Registered dietitians, Respiratory therapists, Physical or occupational therapists, Physical or occupational therapy assistants, Licensed clinical social workers, and Pharmacists. To verify your eligibility, you will need to prove your employment status through ID.me.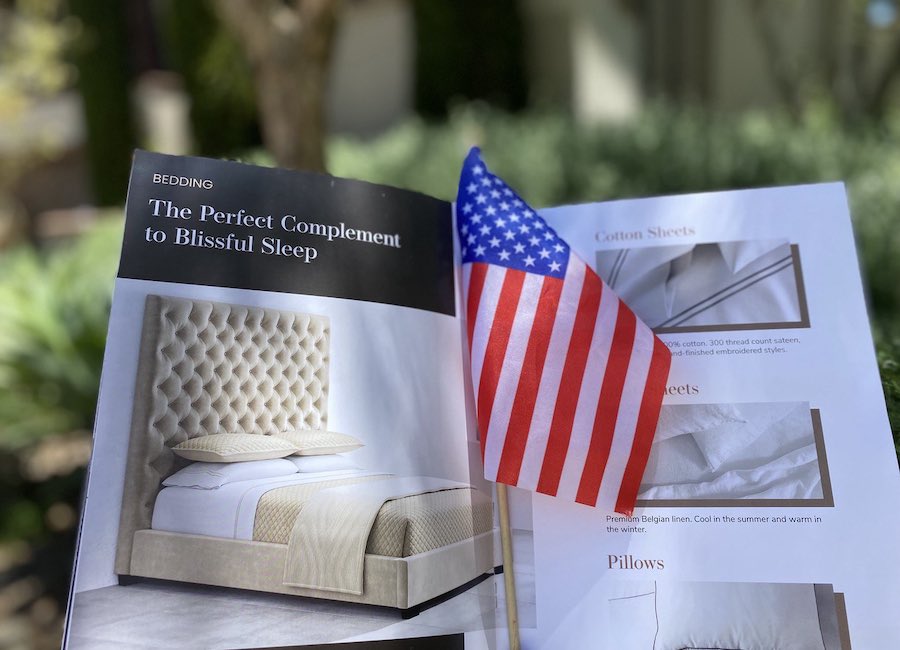 First Responders Discounts: 
First responders, including law enforcement officers, firefighters, emergency medical technicians, and 911 dispatchers, can also benefit from Saatva's discount program.
Government Employees Discounts:
Saatva, the luxury online mattress company, offers discounts to active government employees with a .gov email address. Whether you work for the federal, state, or local government, you can take advantage of this deal to upgrade your sleeping experience. Saatva mattresses are eco-friendly, made with high-quality materials, and come with a 180-night home trial. Don't miss out on this opportunity to save on a top-rated mattress and get the restful sleep you deserve. Keep in mind that this offer is exclusive to government employees, so make sure to use your .gov email address when making your purchase.
Teachers Discounts:
Classroom teachers, principals, school employees, college/university professors, and other educational professionals can take advantage of Saatva's discounts.
Students Discounts:
Students are eligible for discounts, including college students, university students, community college students, and technical college students. To receive the discount, you will need to verify your status as a student through ID.me.
Seniors Discounts:
Individuals aged 65 and over are eligible for the senior discount. With the senior discount, seniors can save even more on a comfortable and good night's sleep. And with the rising costs of healthcare and living expenses, every little bit helps. So if you're a senior looking to save some money on a new mattress, be sure to check out Saatva and see how much you can save.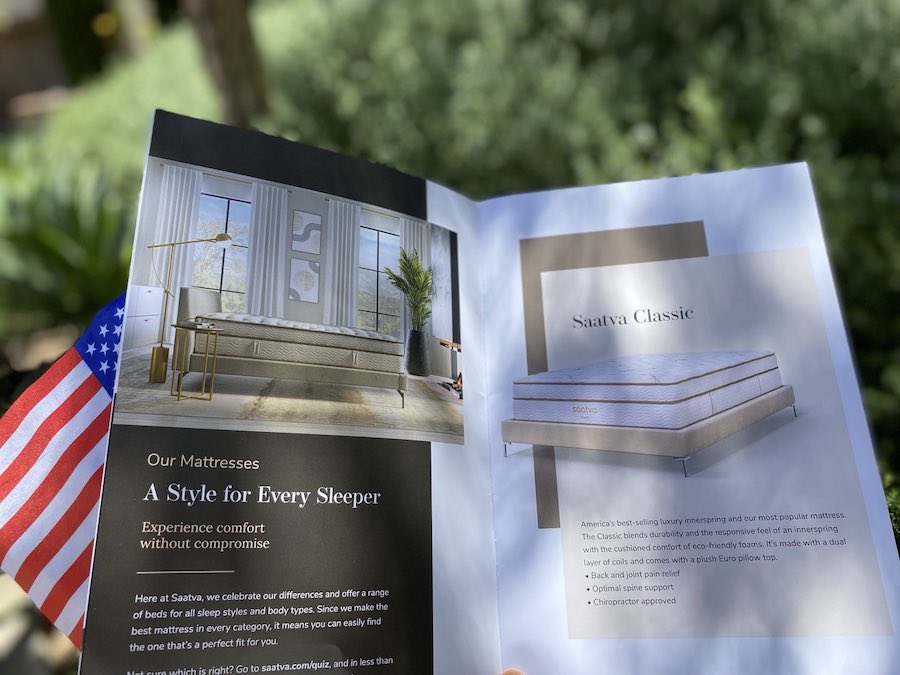 How does the Saatva discount work?
Applying for the Saatva discount is a straightforward process that can save you money on your purchase. When you make a purchase on saatva.com, simply register with ID.me, a secure platform for online identity verification. Through the registration process, you'll need to provide documentation to verify your eligibility as a member of one of the eligible groups mentioned on the website. Once you've submitted the required documentation, ID.me will process your request and notify you of your verification within minutes. If successful, you'll receive both an on-screen message and an email notification confirming your completion of the process. From there, you can proceed to make your purchase with the Saatva discount. With ID.me, you won't need to go through the verification process again for future purchases from Saatva or other retailers that use this platform. So what are you waiting for? Get started on your quest for a better night's sleep with Saatva today!
Not eligible for the current discount? Where can I get a valid Saatva coupon code? Don't worry! Saatva always has ongoing promotions and discounts available on their sale page. Whether you're in need of a new mattress or just want to upgrade your sleep experience, be sure to check out Saatva for the best deals and promotions on high-quality mattresses. With Saatva, you'll never have to sacrifice quality for affordability. Happy shopping!