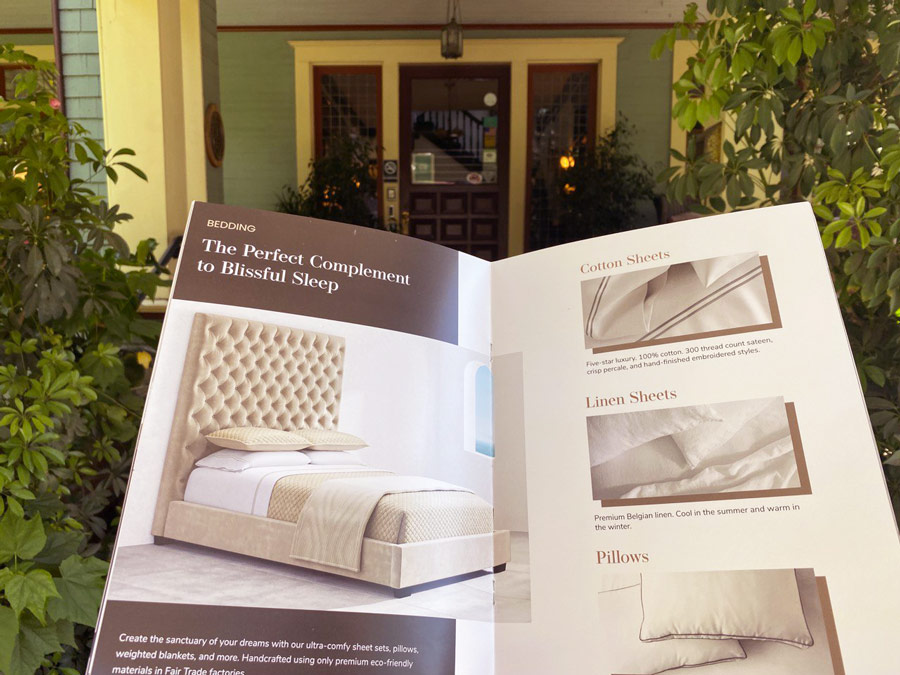 After visiting Saatva showroom in Los Angeles at 8715 Melrose Ave, West Hollywood, CA 90069, I was as so excited to actually buy a Saatva mattress. But my husband need more time to think. He loves trying before buying approach. Do the question was: Where can I try Saatva mattress before buying it?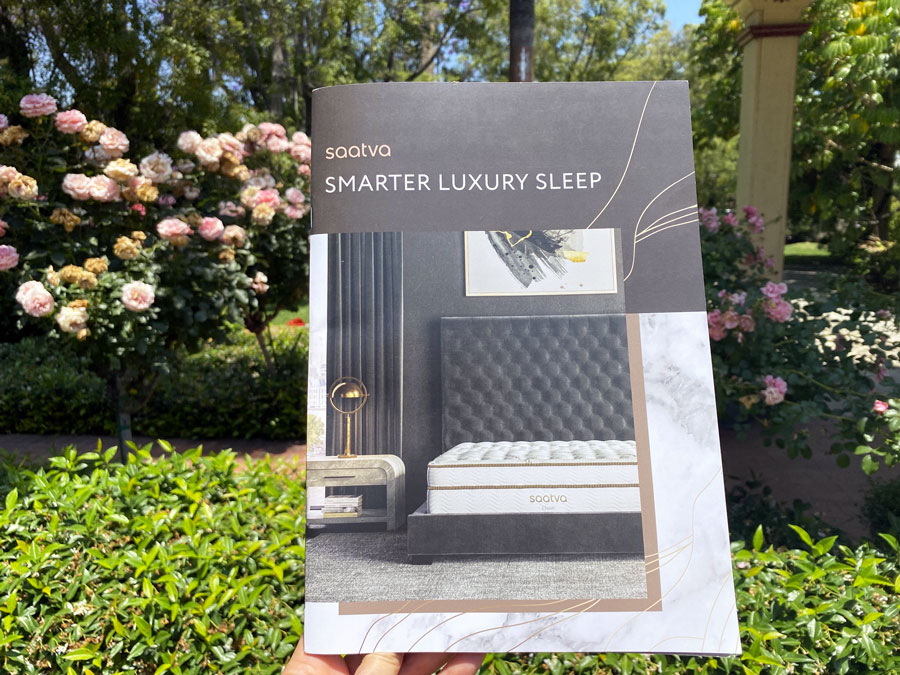 The Saatva representative told me that they work with some of the hotels and provide them with Saatva mattresses. What kind of Saatva mattresses? – I asked. "Saatva classic mattresses"- She replied.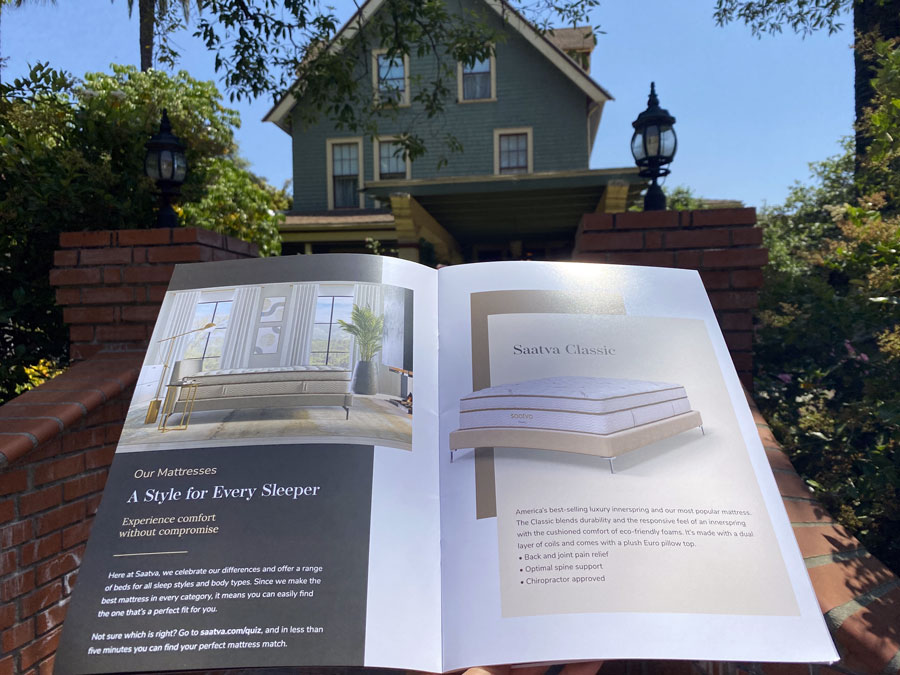 Have you ever wondered if the Saatva Classic mattress is truly comfortable? Well, there's no need to take anyone's word for it – you can actually try it out yourself! Saatva partners with a hotel where you can test the mattress before you make a purchase. This takes the guessing game out of online mattress shopping and allows you to feel the comfort and quality of a Saatva Classic in person. So if you are interested in Saatva classic mattresses you can actually go to the hotel that they work with and try the mattress before you buy it. "We work with the Bissell House Bed in Breakfast in Pasadena. It would be the closest hotel from Melrose Saatva showroom" – she added.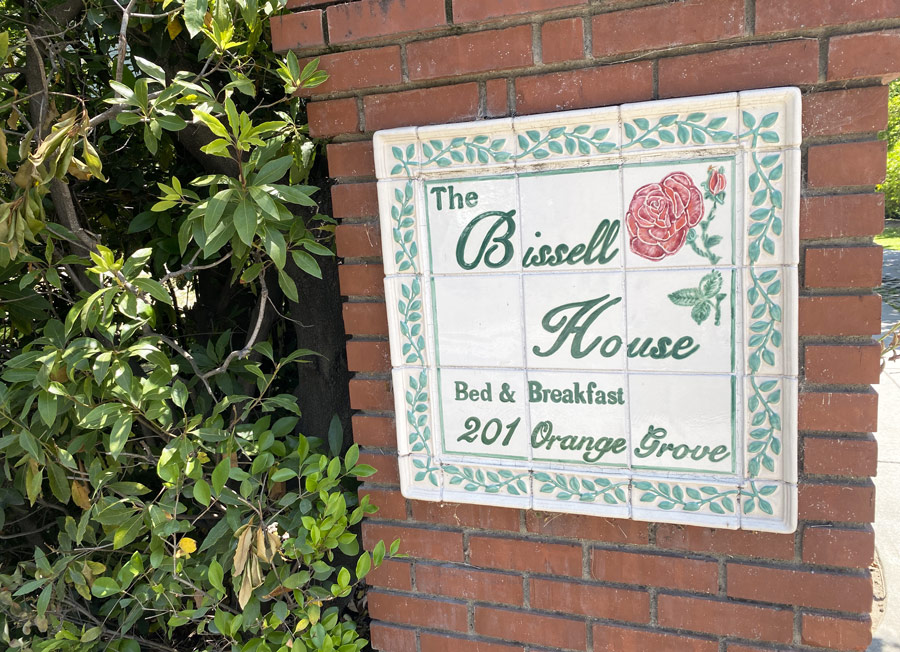 "Or, when you travel, you can choose from many locations through United States. We have hotels that we work with in many states. They all have Saatva Classic mattresses". You can see the list of hotels on the Saatva website.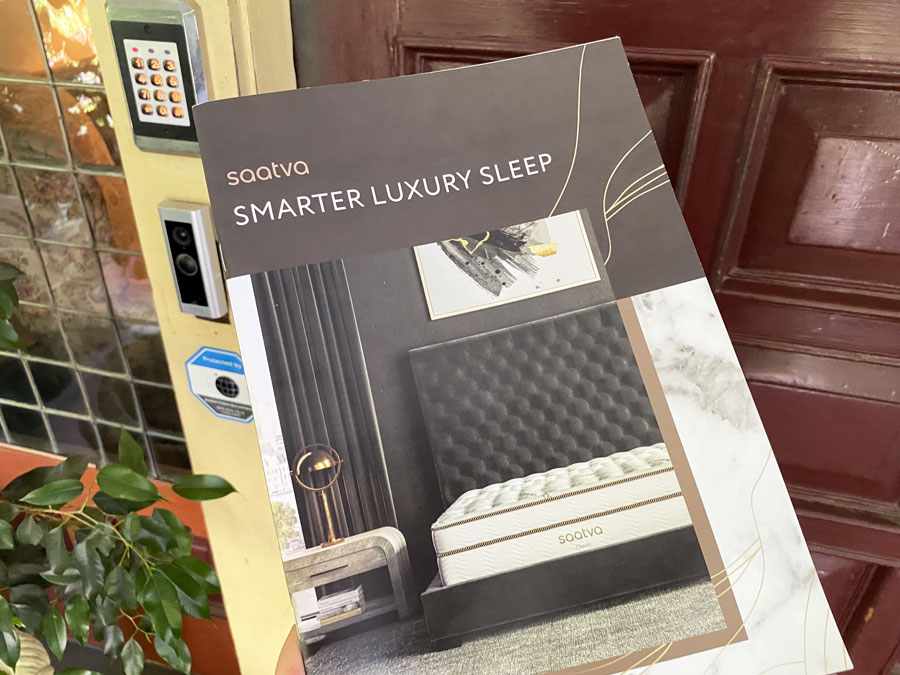 I decided not to waste time and go to the Bissell House Bed and Breakfast hotel at 201 Orange Grove Ave, S Pasadena, CA 91030. It turned out to be a historical landmarkbut there is enough space. If you don't find any free spaces, you can easily park along the road.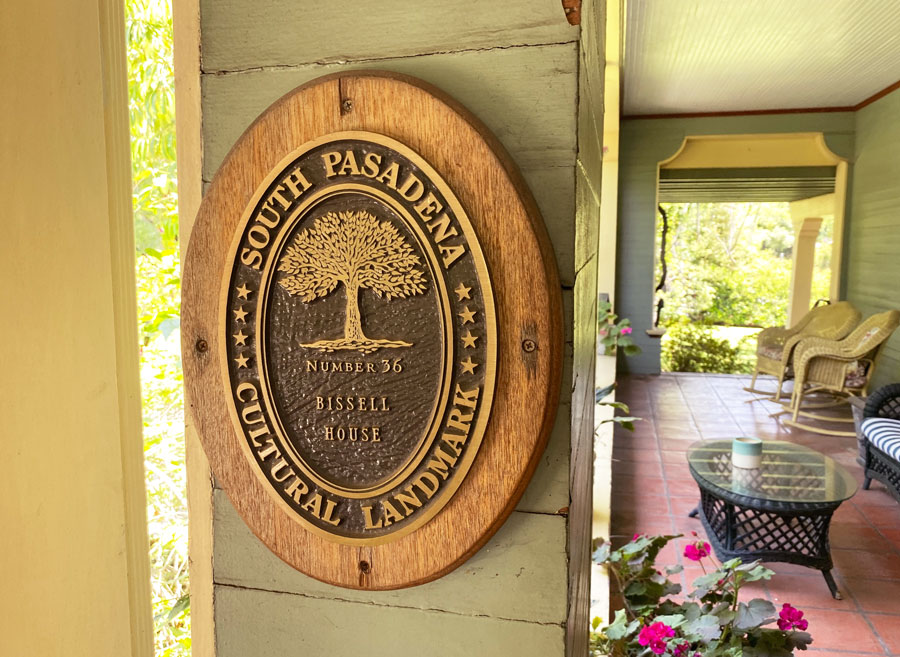 The parking on the premises in kind of limited but there is enough space. If you don't find any free spaces, you can easily park along the road.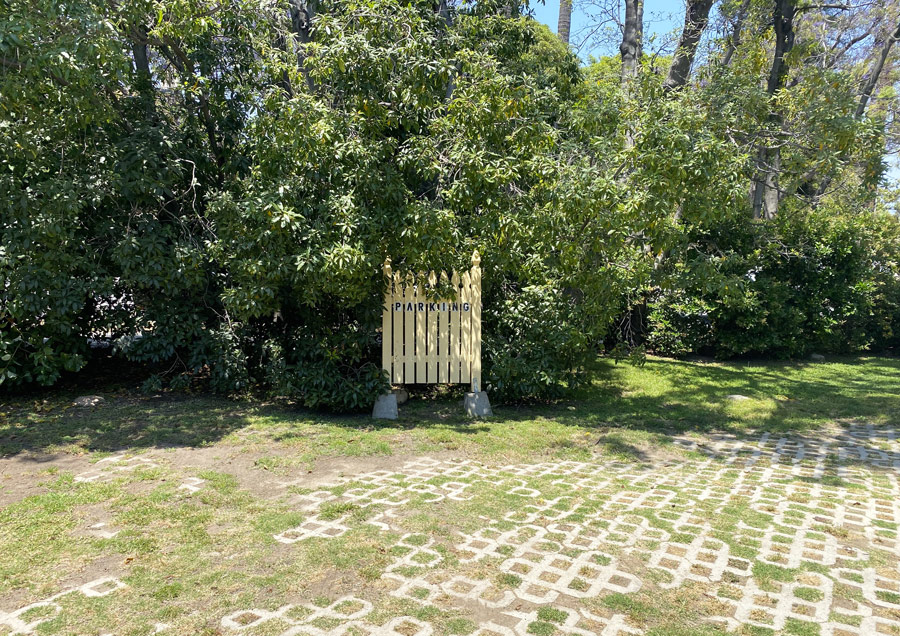 The hotel itself was built in 1887. It has so much history that I was overwhelmed from the moment I stepped in (The Bissell House on Instagram).
Anna Bissell McCay, the daughter of the carpet sweeper inventor Melville Bissell, had the grand honor of being one of Pasadena's most adored philanthropists.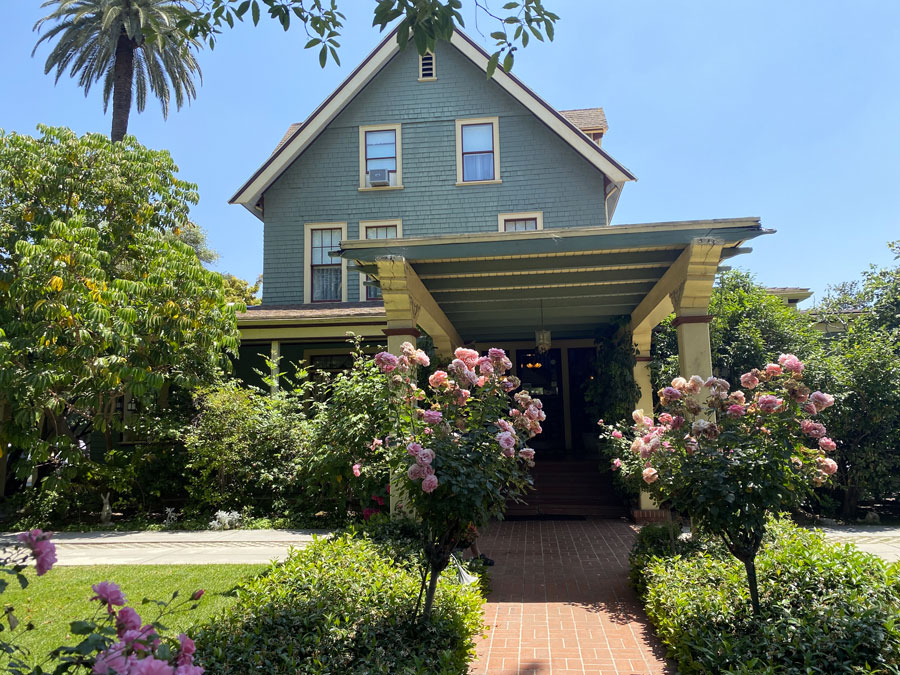 After venturing from Michigan, she took up residence in the splendid Victorian estate, now famously known as the Bissell House. From 1902 until the mid-1950s, this house was her beloved abode, until her granddaughters claimed ownership.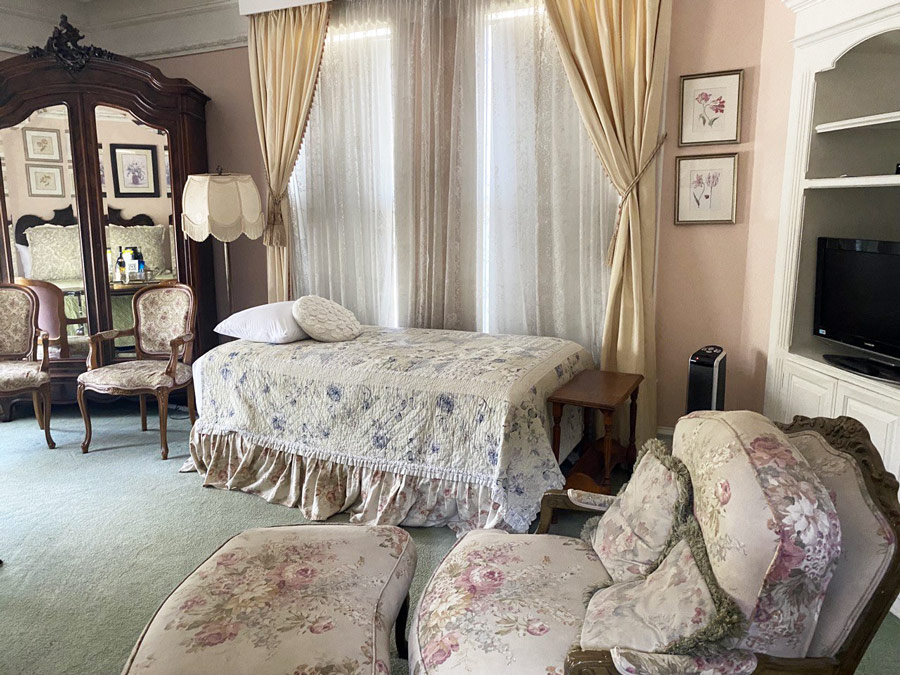 It's worth mentioning that her home turned into a lively hotspot for the Bissell family from Grand Rapids, Michigan. Quite the whirlwind, huh?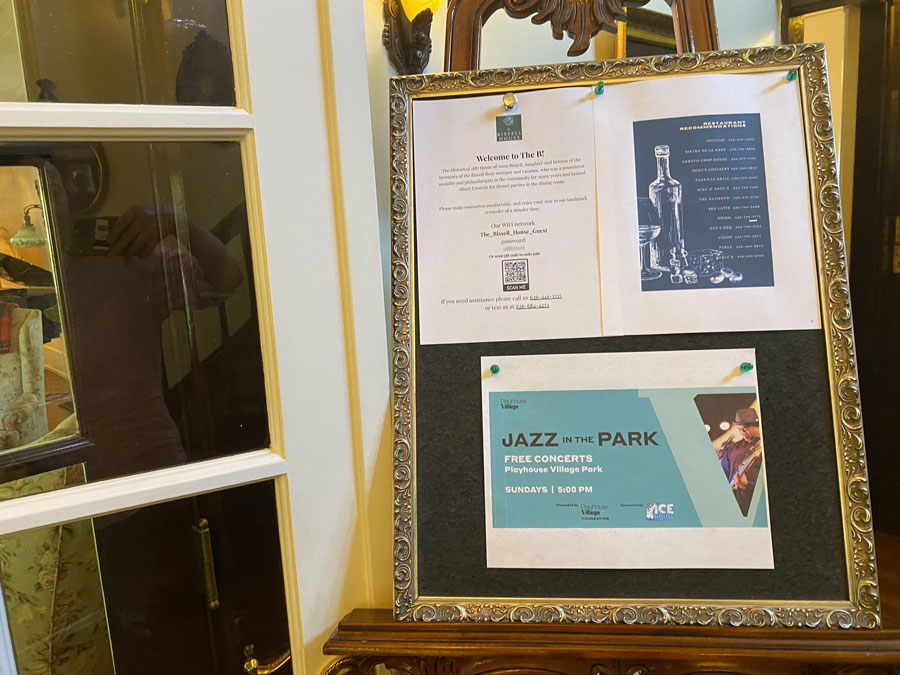 I was fascinated to discover that Albert Einstein was sitting here in this dining room and having a nice meal during his time in Pasadena. He adored this city, its sunny weather, his university colleagues and was genuinely happy living in Southern California.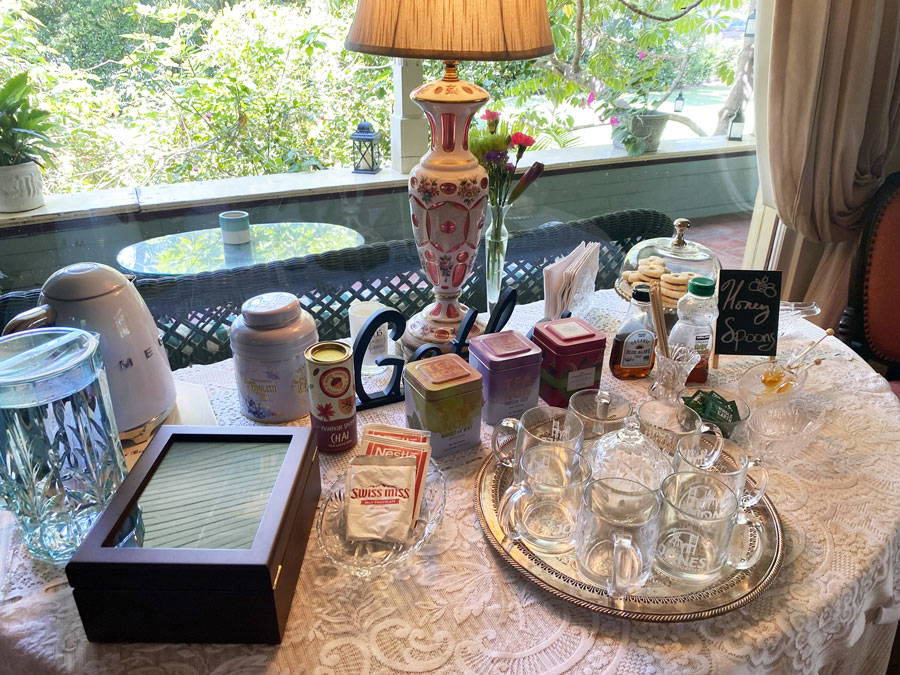 Albert Einstein officially came to the USA in 1933 to work in Princeton. But its true that he had been spending winters of 1931, 1932, 1933 in Southern California's Pasadena. A monument was erected in his honor at the Griffith Observatory.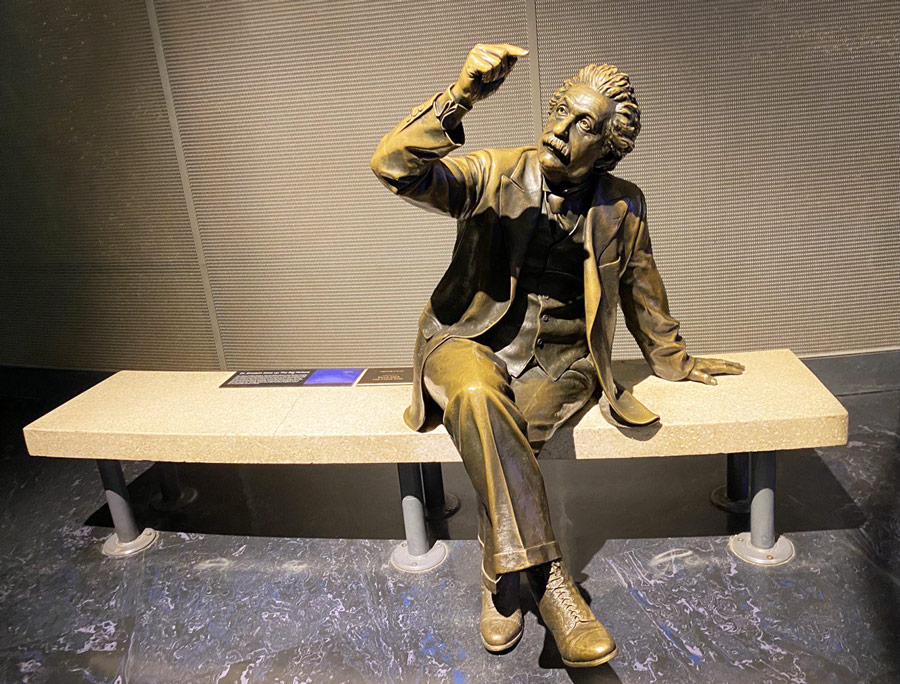 I imagine there were different times, different traditions during Einstein's residency in Pasadena. But the keepers of the hotel made a great effort to keep everything as it was.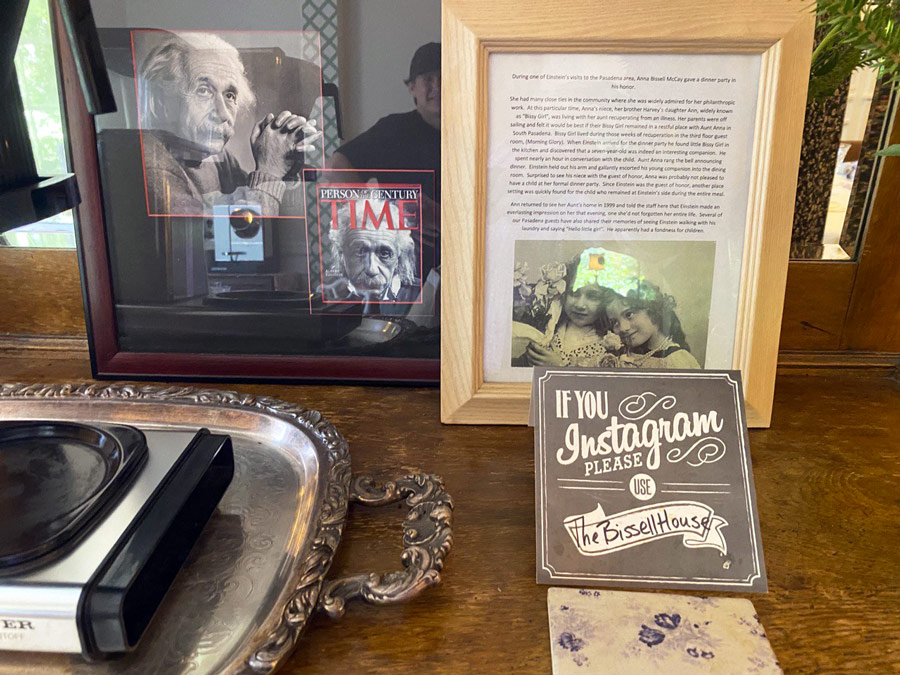 Saatva mattresses in their hotel rooms and Wi-Fi are probably the only modern touches to The Bissell House.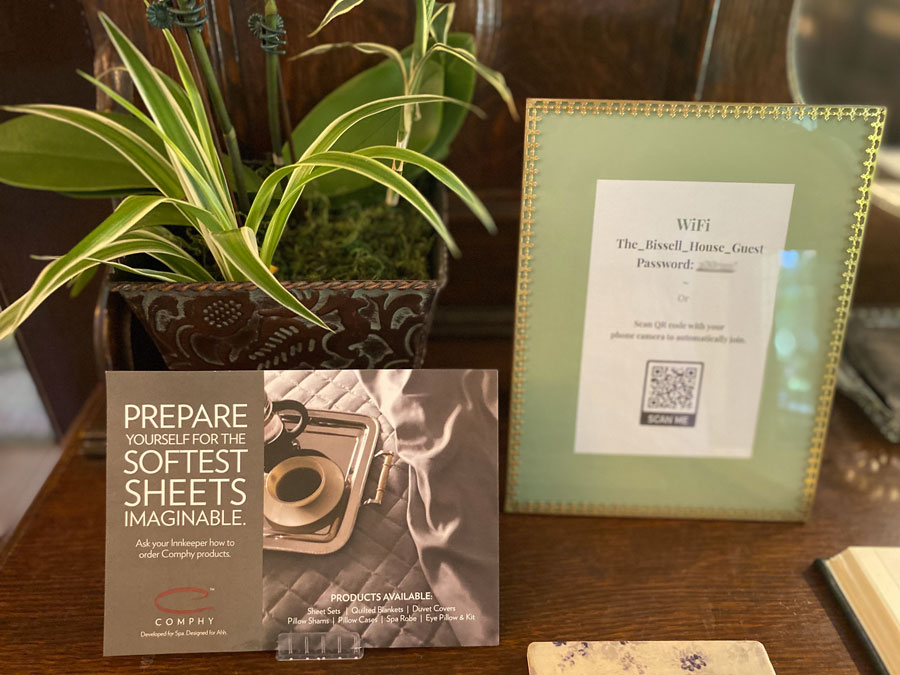 They have different uniquely decorated rooms in this historic Bed and Breakfast. Each has different name, like Anna Bissel Room, Prince Albert Room, English Holiday Room, Garden Room etc.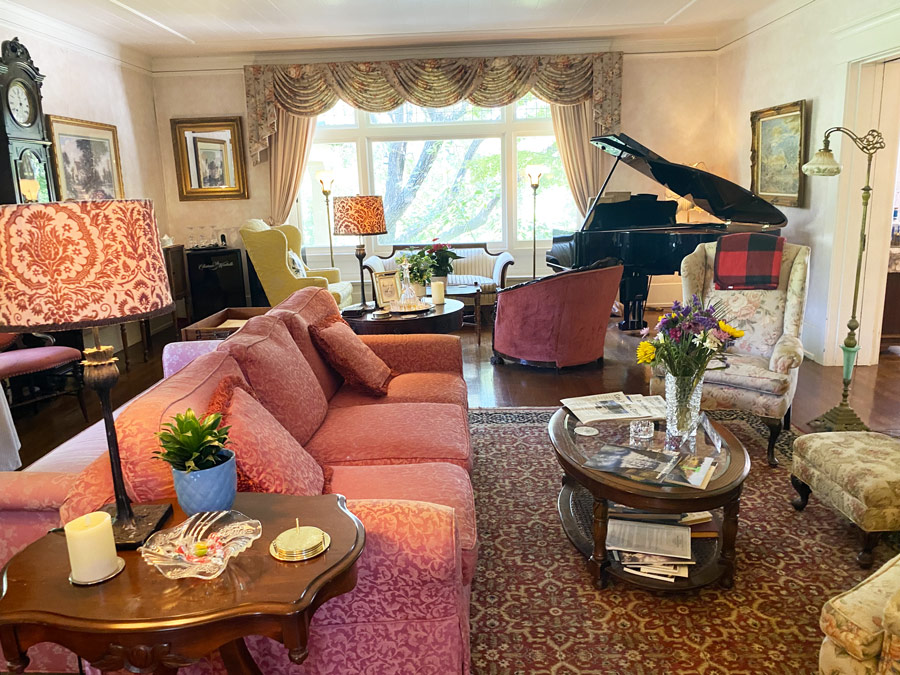 You can book directly with them or through Booking.com I've been told that they would give a 10% off my stay if I call directly at +1 (626) 441-3535. Unfortunately they do not work with Expedia. So the best bet is to book directly though their website or via phone. I loved my stay so much, Everything was so exquisite so I could not even pick what was the best memory.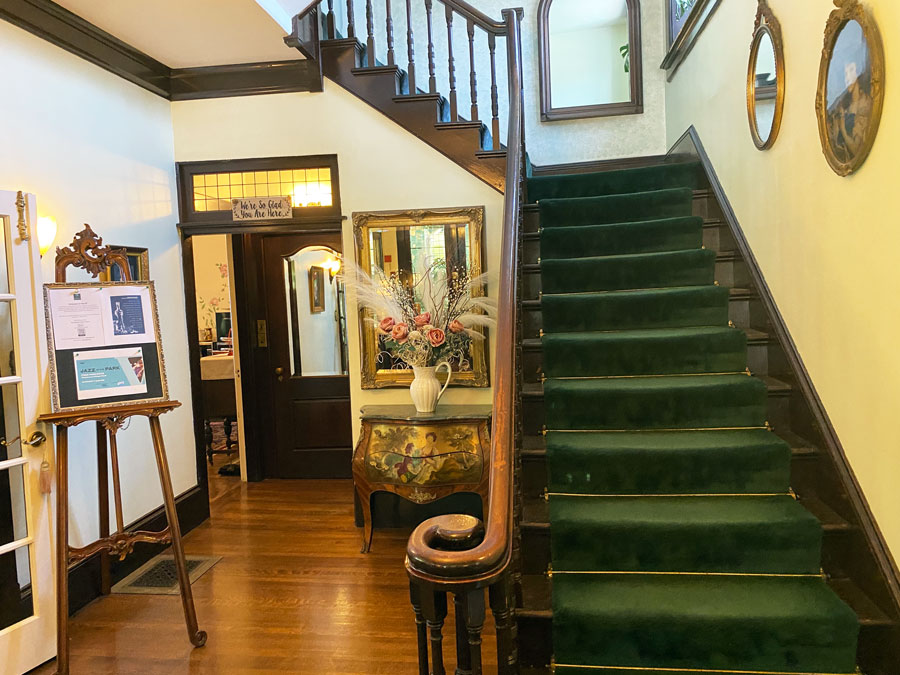 Getting to know do many interesting historic facts? Having High Tea experience? Sleeping on a wonderful Saatva Classic Mattress in the historic room? The whole stay was magical.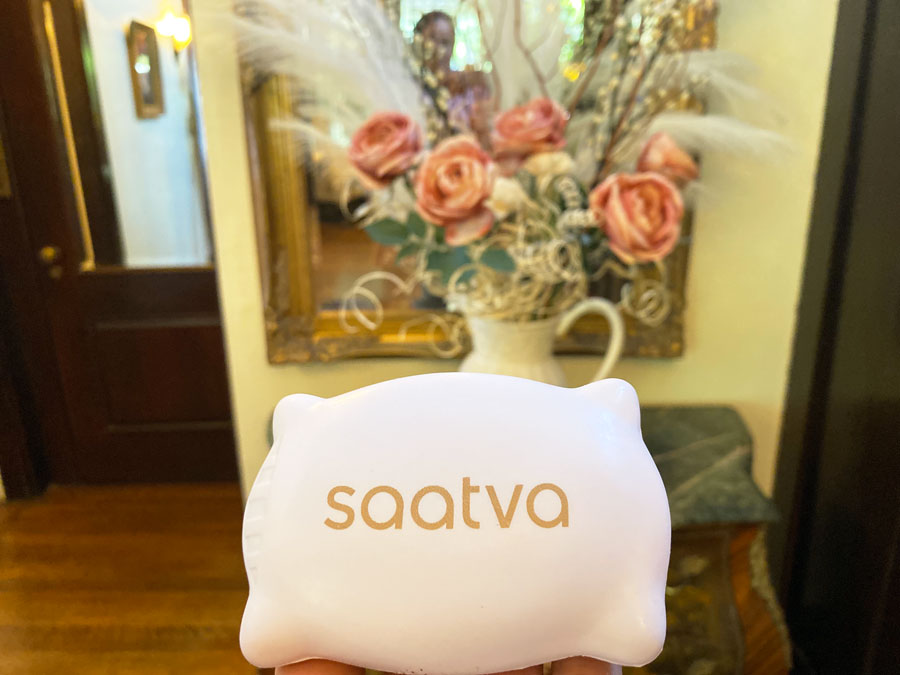 The lady from the hotel told me about wonderful Botanical garden that is nearby. It is called the Arlington Botanical Garden. It is completely free and it takes only 10 minutes to get there.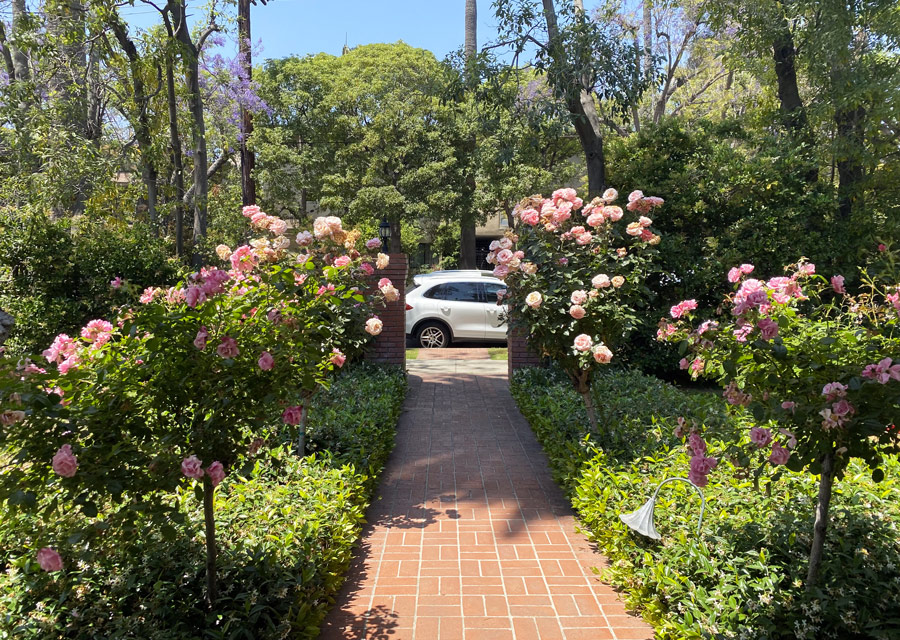 We went there and enjoyed beautiful flowers and butterflies. The cherry on the cake was orange marmalade tasting in the gardens.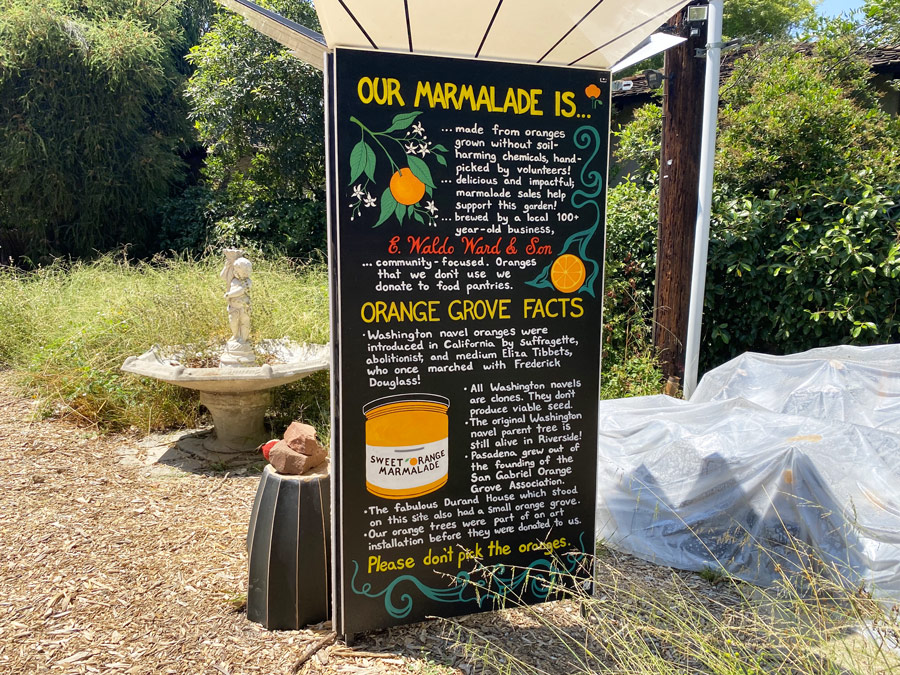 I never tried anything more delicious than this jam. I was able to buy the Orange marmalade from the Bissell House so it was a nice gift to bring to my friends.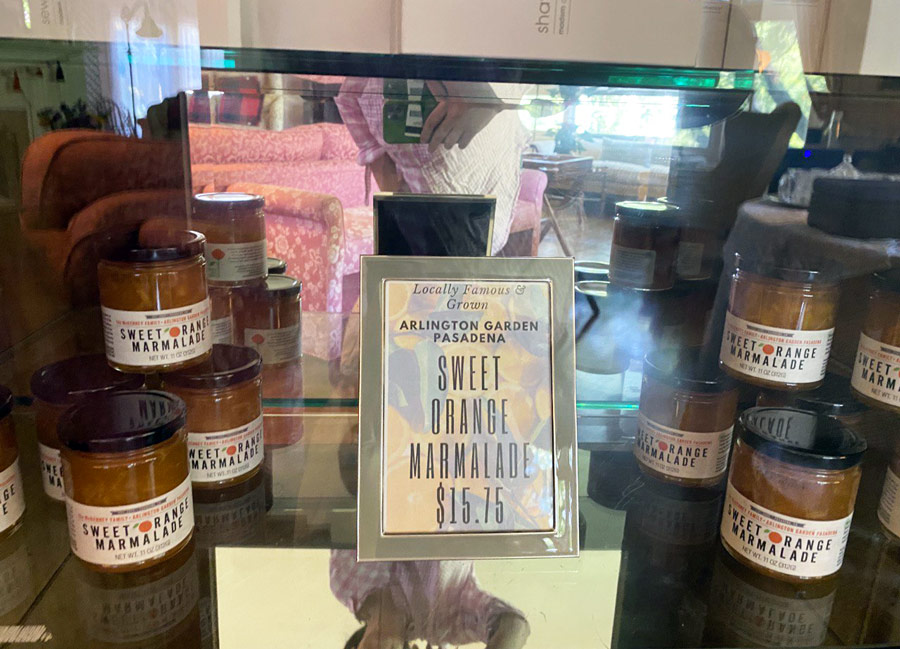 When I was leaving, the hotel keepers told me as I loved the stat so much and especially my relaxing sleeping experience on Saatva classic mattress, they were giving me 20% off discount on a Saatva mattress if I order through the Bissell House.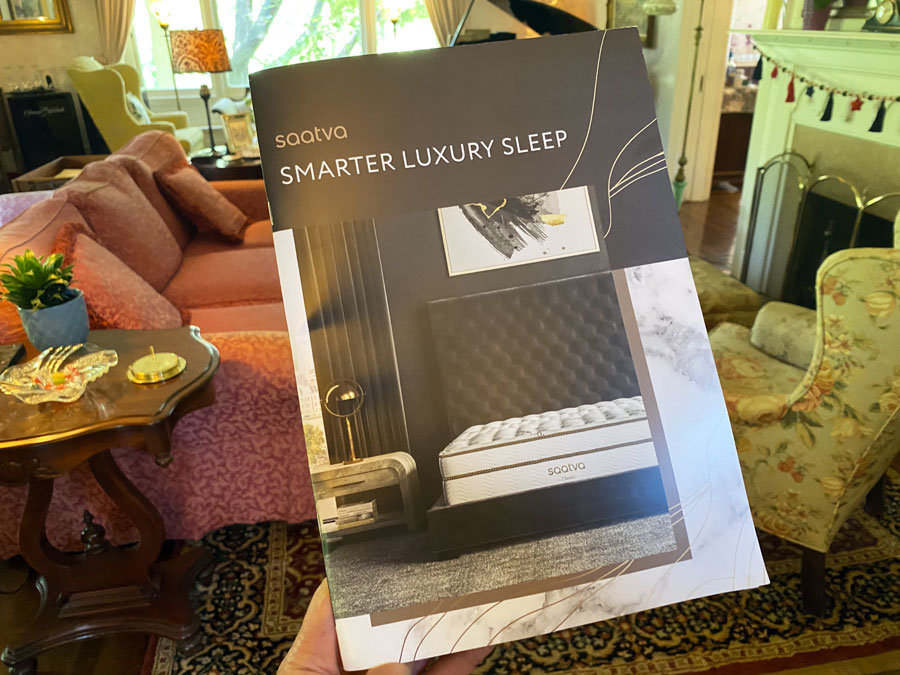 I knew that Saatva has different types of discounts, Saatva first responders discount, student discount and many more types of deals. As I have a student in my family I was wondering which Saatva discount should I apply so I decided to think before I place an order.
But the biggest decision has been made. We are getting Saatva Classic Mattress!