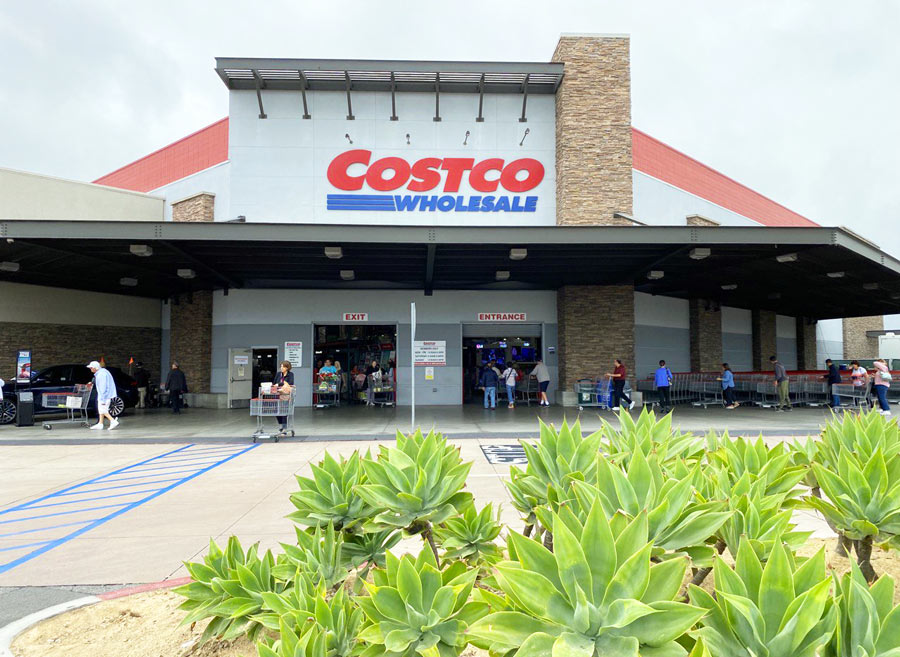 As a responsible pet owner, affordability and quality are two non-negotiable factors I consider when purchasing pet food and supplies. That's why I became a Costco member, and I'm glad I did. The cost savings on pet products are significant, and I can attest that my pets love the Kirkland Signature range.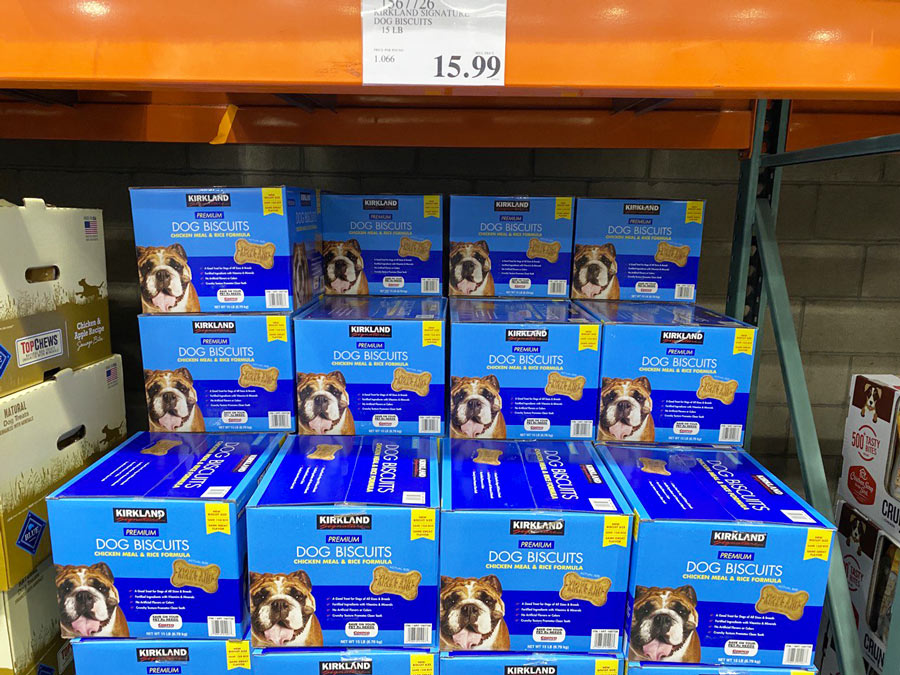 In fact, I saved over $500 a year buying pet food at Costco compared to shopping at other retailers. Moreover, Costco partners with reputable brands to offer high-quality products at a lower price point, which makes it an incredibly enticing option for my pet's needs and budget.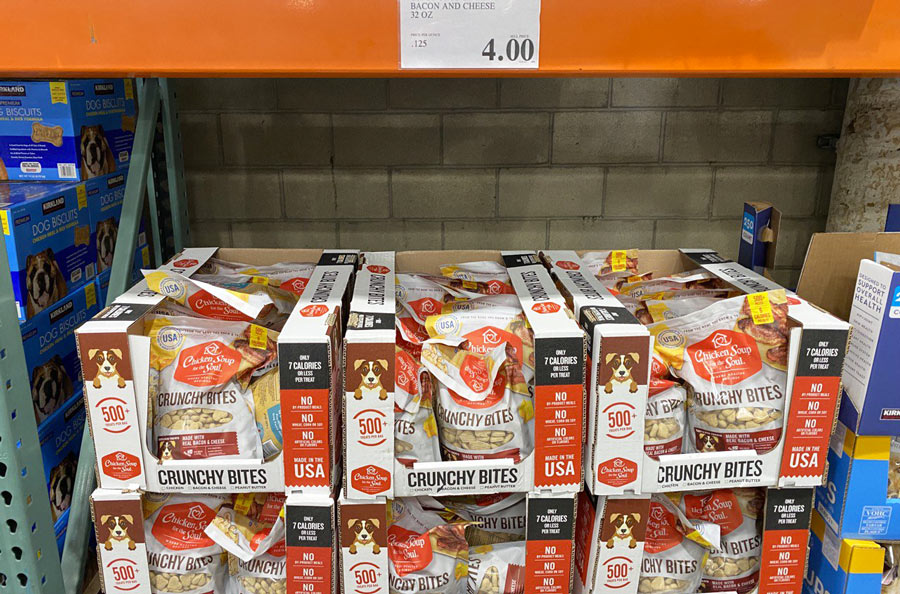 In this review, I'll share my impressions of shopping for pet products at Costco and how this membership has positively impacted my pet care routine.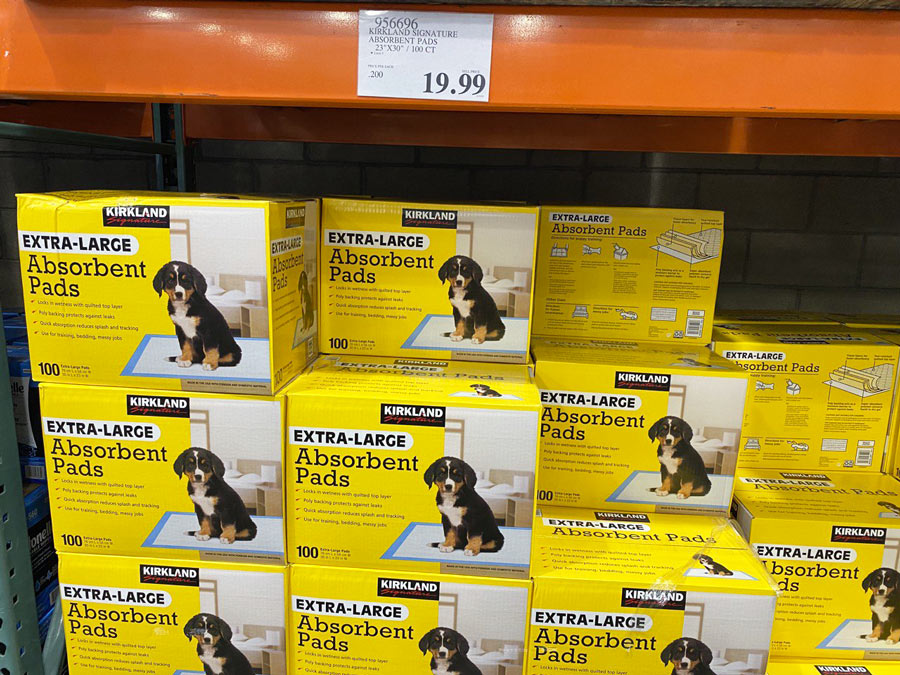 As a dog owner, finding quality dog food at an affordable price can be a challenge. That's where Costco comes in with their unbeatable prices on Kirkland Signature Nature's Domain dog food. Specifically, the grain-free beef and sweet potato flavor is a standout for its cost-effectiveness. At only $0.77 per pound in-store at Costco, it beats out competitors like Diamond Naturals and Petco's WholeHearted brand, priced at $1.75 and $1.32 per pound, respectively.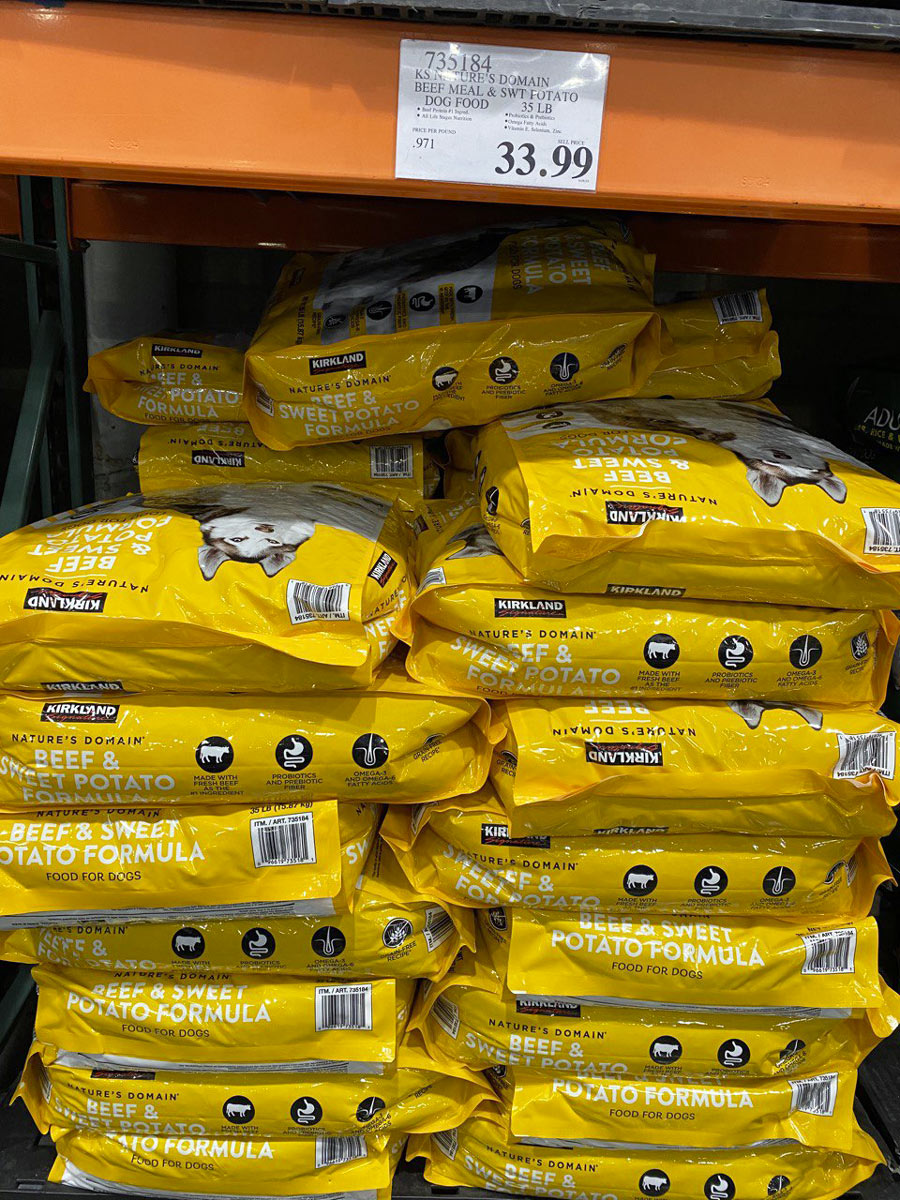 Chewy sells the Diamond Naturals product for around $1.50 per pound, still more expensive than Costco's option. As a self-proclaimed budget-conscious shopper, the savings and quality of Costco's dog food selection has me sold.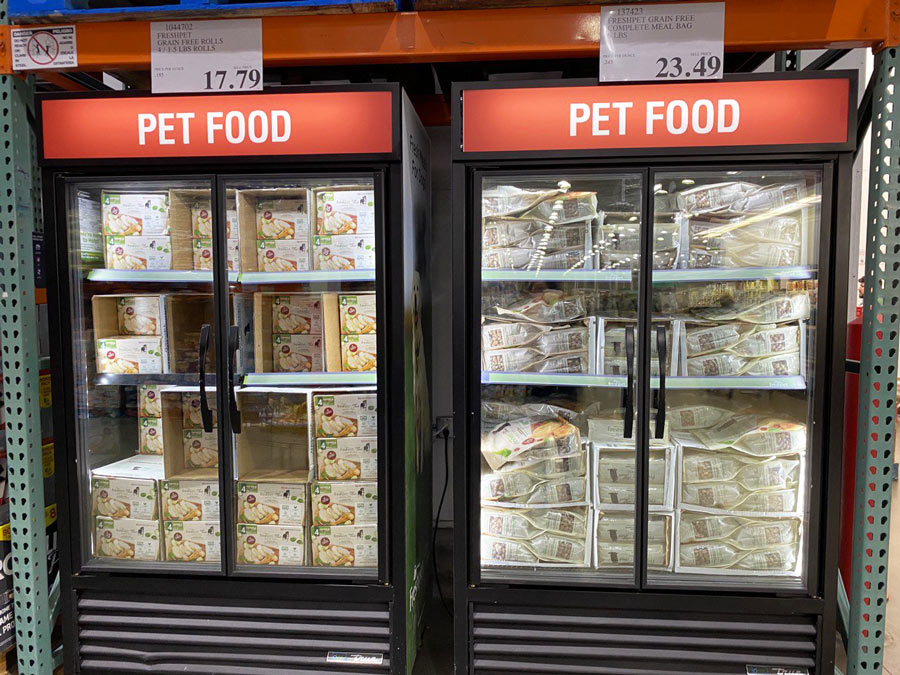 Costco's value for dog food is exceptional, especially when it comes to the Kirkland Signature grain-free salmon formula. As a proud pet owner, I am always looking to save money while providing quality food for my furry family members.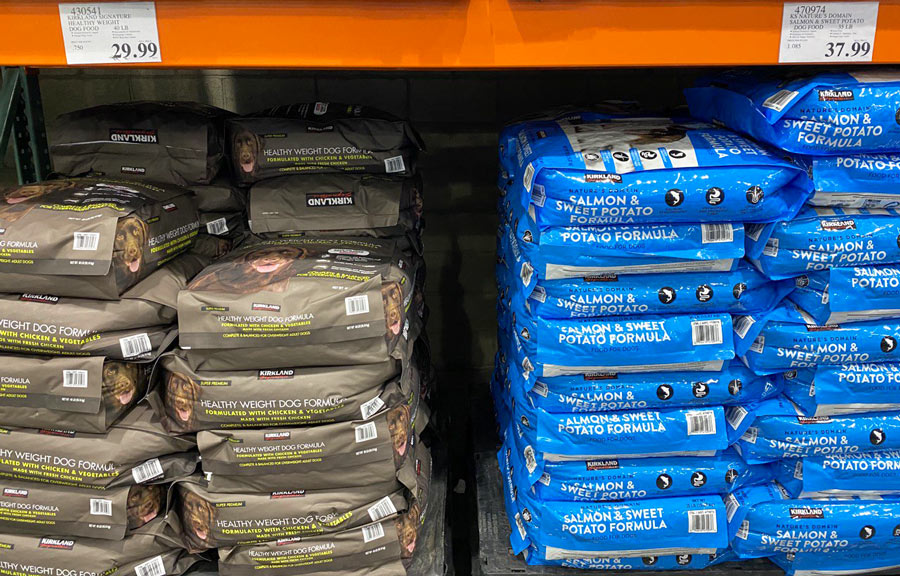 At approximately $1.67 per pound online and $1.10 per pound in-store, the Kirkland Signature cat food offers significant savings compared to other brands. Although I was unable to compare it directly to a similar product from WholeHearted on Amazon and Chewy, I found a fantastic variety of other products at Chewy. As a cat parent who prioritizes both quality and affordability, I highly recommend checking out Costco and Chewy for your pet food needs.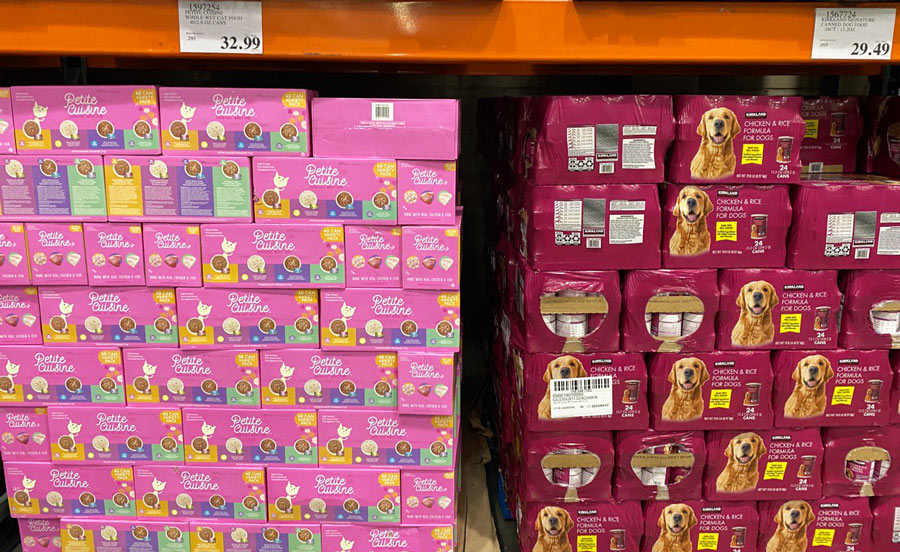 While Costco certainly offers unbeatable prices on pet food, I have found that not all of their offerings are ideal. Although they provide a variety of products, including treats and cat litter, it's important to compare prices. While Costco's pricing for pet food and treats is usually better than other retailers, I have found that it's still worth checking Amazon for even better deals.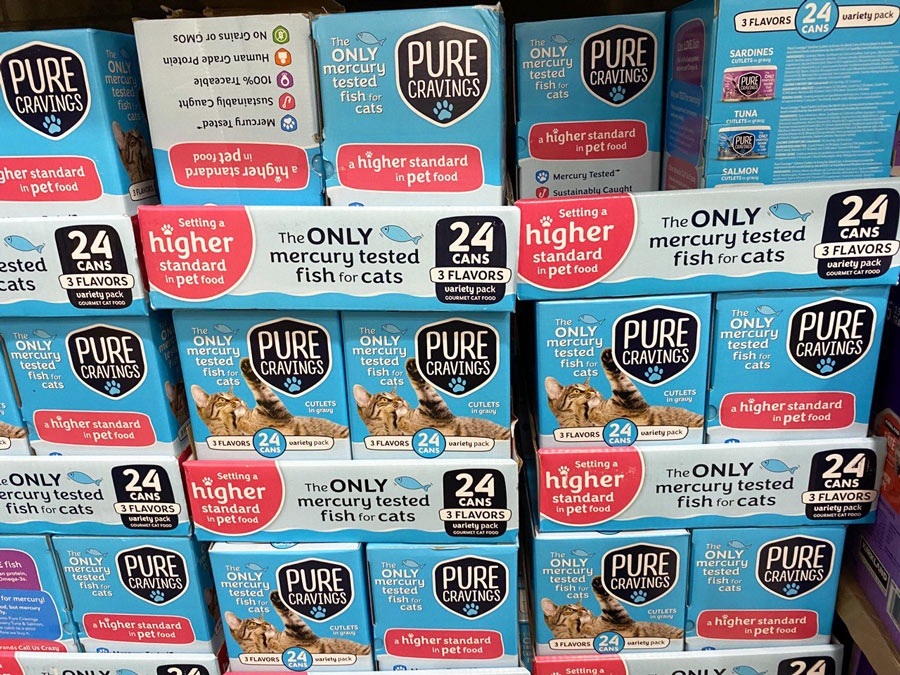 In terms of cat litter, I was disappointed in the performance of Costco's 42-pound bag of Scoop Away Complete. I have since found a greater selection of effective cat litter options at Chewy. Speaking of Chewy, they are currently running some fantastic discounts on their site! You can save up to 40% on sale items, and get an additional 30% off select orders at checkout with a coupon code.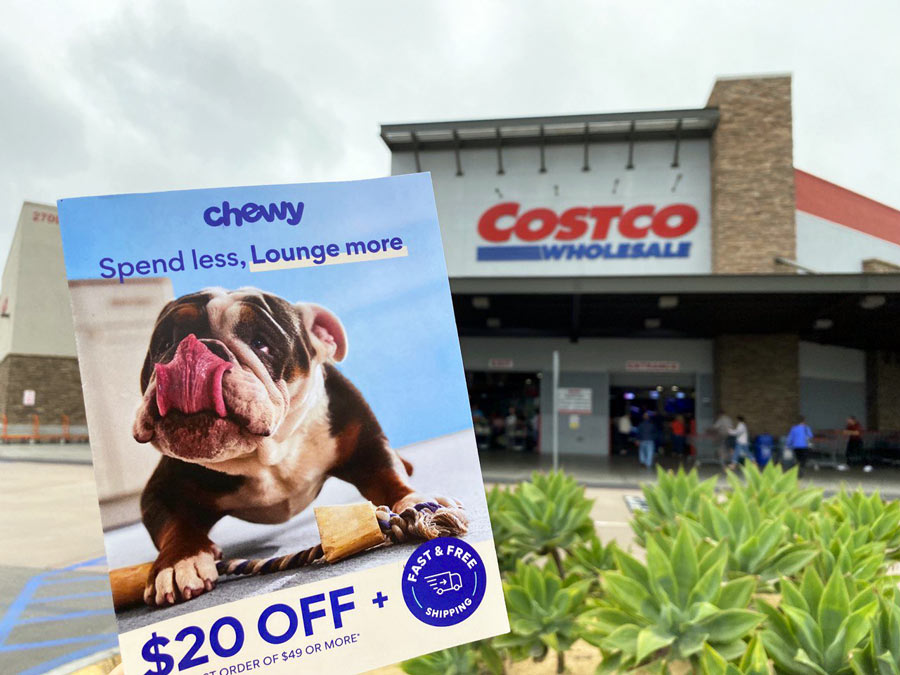 So, while Costco is a great option for some pet supplies, it's worth doing your research for the best deals and product performance.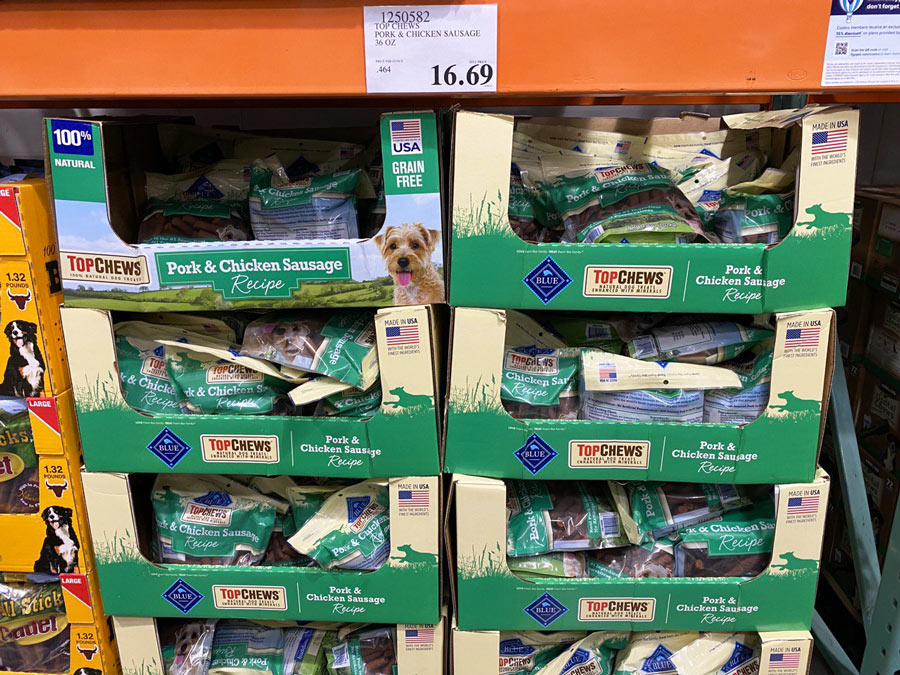 Recently, I had a wonderful personal order experience at Costco while shopping for my furry friends. Amongst my purchases were Top Chews Chicken & Apple Recipe (40 oz) for $18.99, Blue Buffalo Top Chews Pork & Chicken Sausage Recipe (36 oz) for $16.99, and Cadet Bully Stick Variety (9″-12″, 2-pack) for $41.99.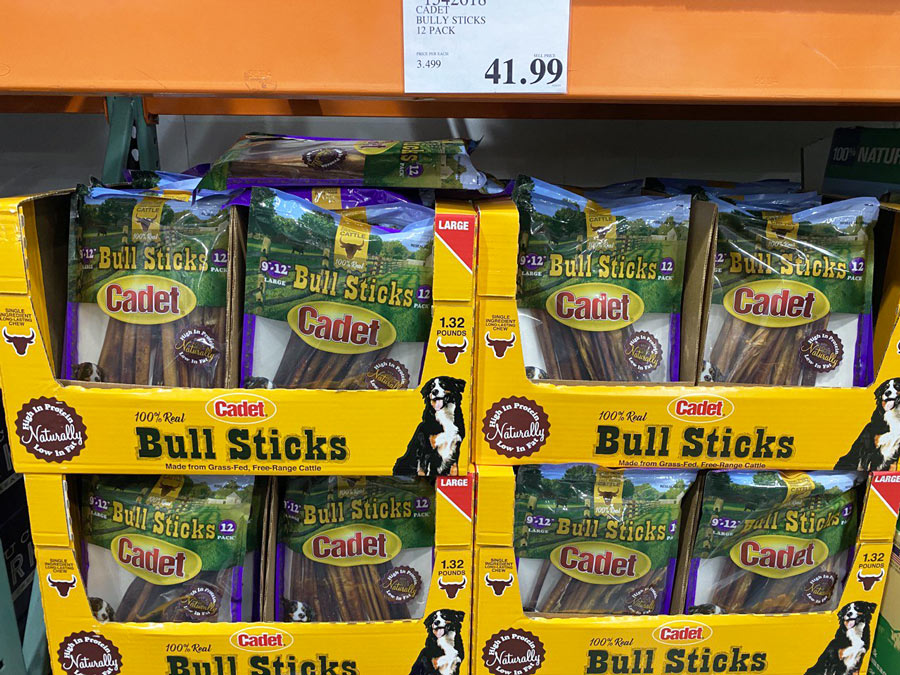 I was also delighted to discover that Chicken Soup for the Soul Crunchy Bites Bacon & Cheese Biscuit Dog Treats (32-oz bag) were on sale for only $4 in-store at Costco, compared to $16.99 at Chewy.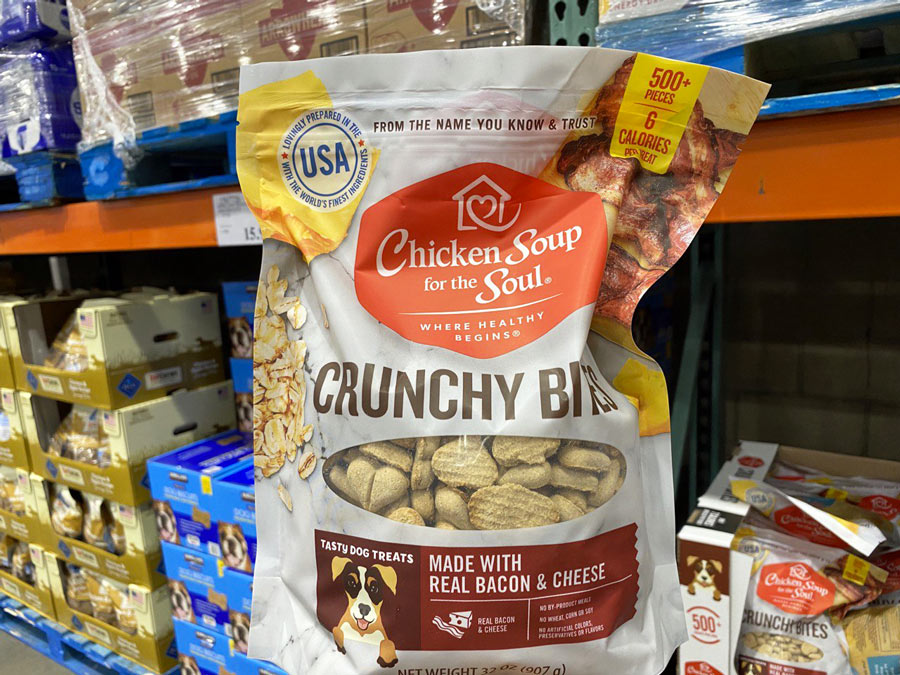 Moreover, I was impressed by the varieties of Kirkland Signature pet food options, such as Kirkland Signature Adult Formula Lamb, Rice, and Vegetable Dog Food (40 lb) for $34.49 and Kirkland Signature Nature's Domain Beef & Sweet Potato Dog Food (35 lb) for $33.99.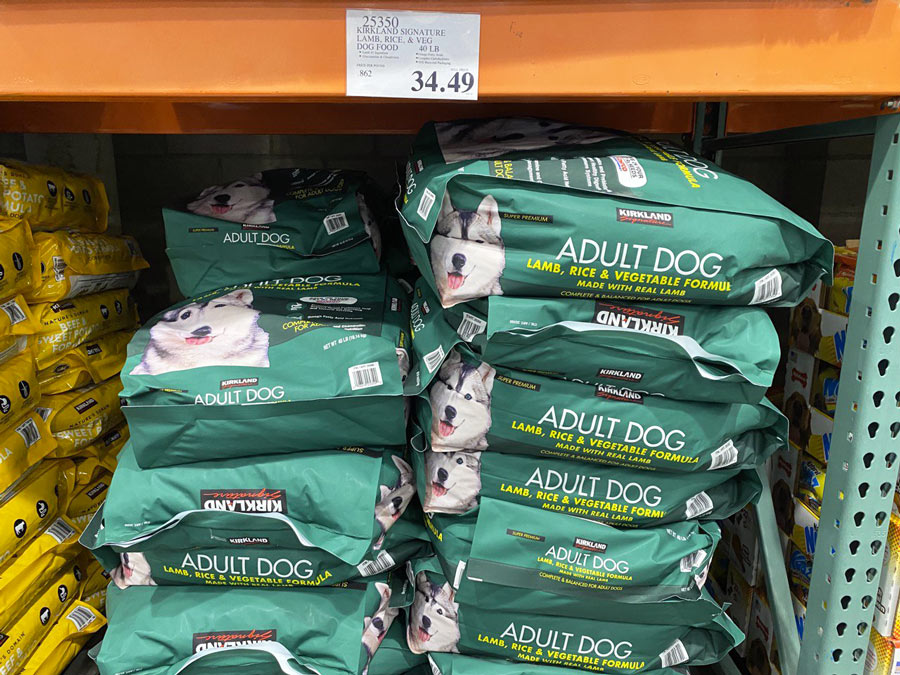 Costco has proven to be a game-changer for pet owners, offering high-quality pet food and supplies at unbeatable prices. Kirkland Signature pet foods and Top Chews treats, in particular, have become staples in my home. They provide exceptional value compared to more expensive options from other retailers.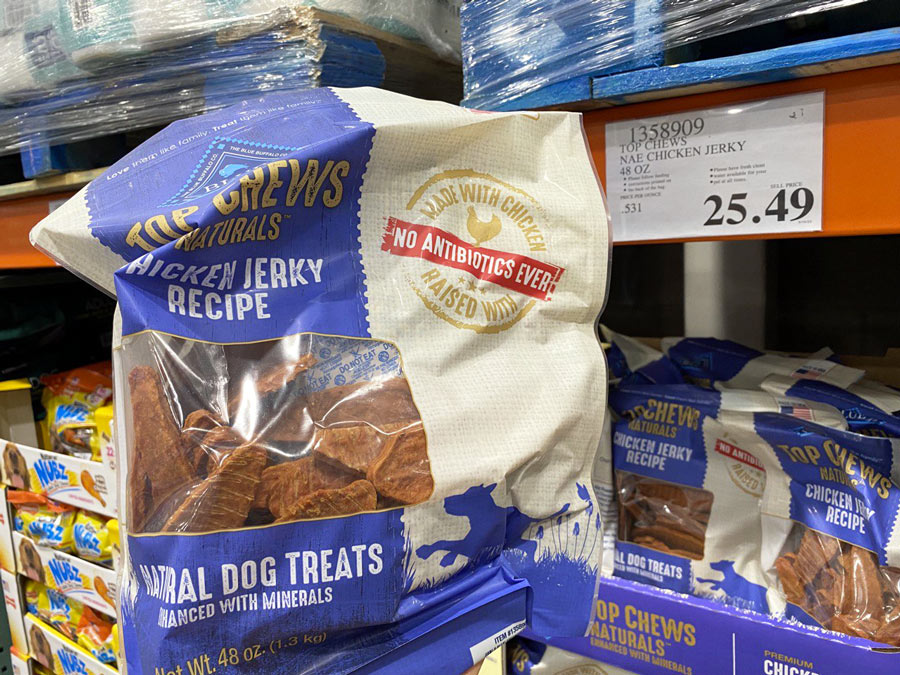 Since I started purchasing pet food at Costco, I estimate saving over $500 annually. However, not all pet supplies are ideal at Costco, and it's wise to compare prices for certain items. In my experience, I have found that Costco is the go-to destination for pet owners looking for discounts on top-quality products. Overall, my verdict is that Costco is a great option for pet owners who want to save money without compromising on quality.