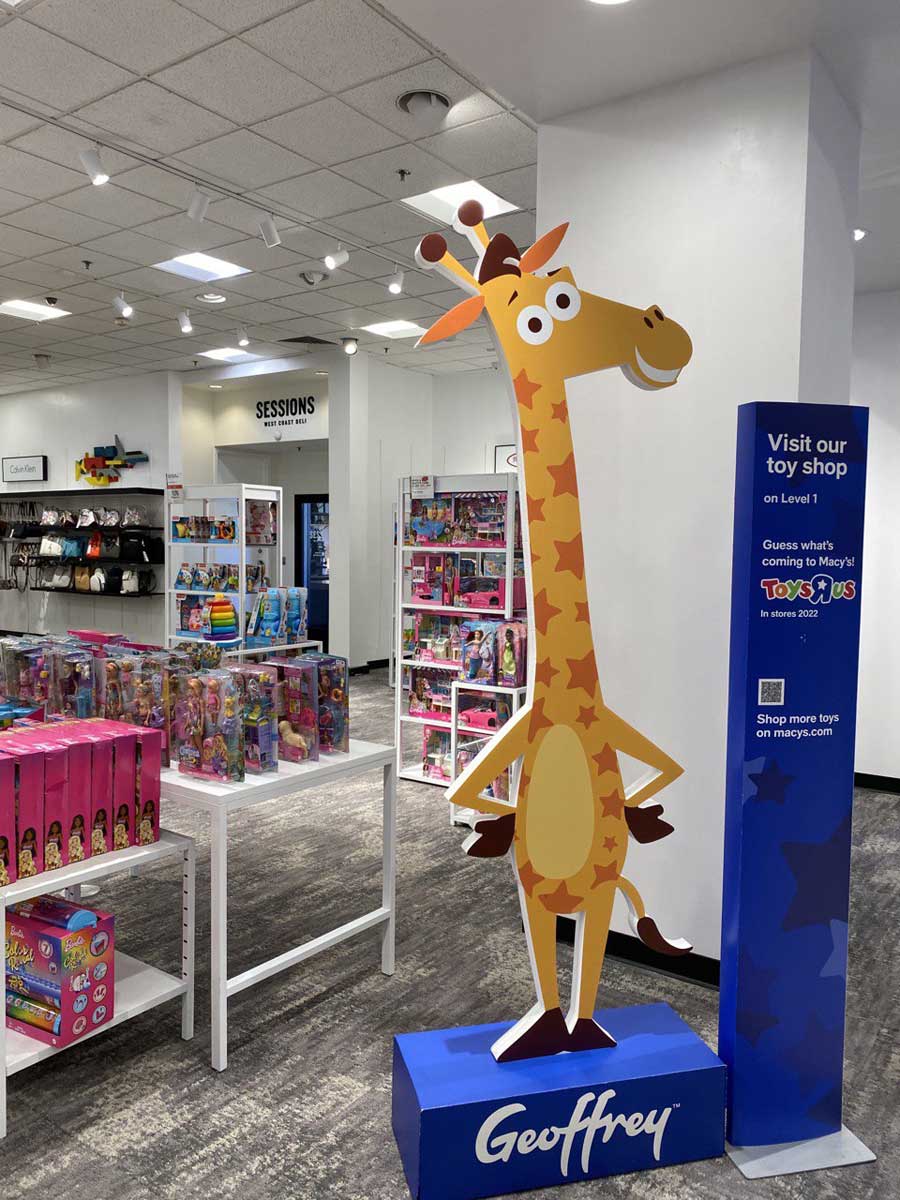 I think very few people would disagree with me that for several years in a row Amazon has been the number 1 place to shop for kits' toys. Other popular chain-store retailers like Walmart and Target follow the lead. But this year everything might change.
This week when I have been to Macy's in Fashion Island I spotted a new Toys R Us store at Macy's. It's good news for me as I often shop at Macy's either in Fashion Island or in South Coast Plaza. I regularly check out their clearance sections for great deals and the steepest discounts on clothing and footwear. And since the holiday season is right around the corner it would be super convenient to shop for children's toys at a one-stop place.
Later that very day an article from Digital Commerce 360 caught my eye. It says that Toys R Us shop will have been opened in every Macy's store by mid-October. Macy's claims that Toys R Us shop floors will range from small to huge ones in Macy's key locations in major cities like Los Angeles, San Francisco, Chicago, New York and some others. But many customers do prefer to shop online, and some consumers have got used to shopping online so much that even Macy's will fail to lure them in their physical locations. But the trick is that every time you try to purchase Toys R Us at their official site you will be redirected to Macys.com. Now I won't dwell into the details of this partnership, but what is clear to me is that Toys R Us makes it super easy for their customers to reach them, both in store and online.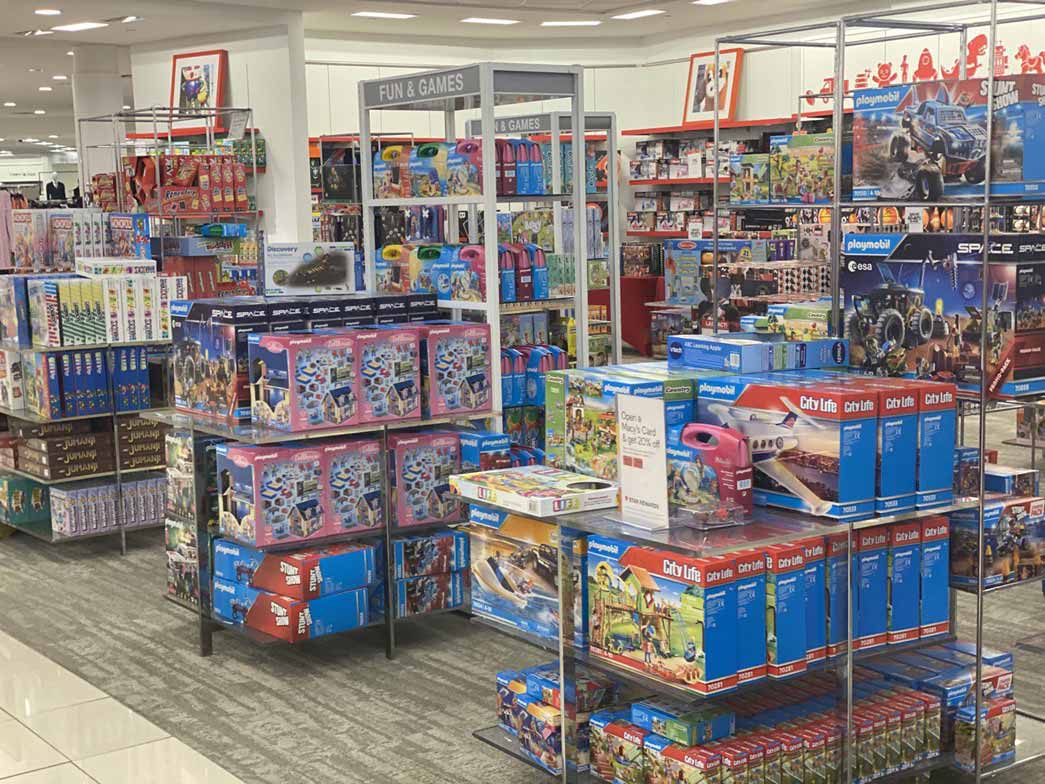 Well, I've been to two Macy's location in Orange County so far, these are Fashion Island and South Coast Plaza, and I want to point out that the toy assortment there doesn't differ much. Their Fun & Games Section features League of SuperPets Series by Fisher Price, Stunt Show kits, a wide range of constructors by Playmobil, Discovery kits, Career Play Kits and more.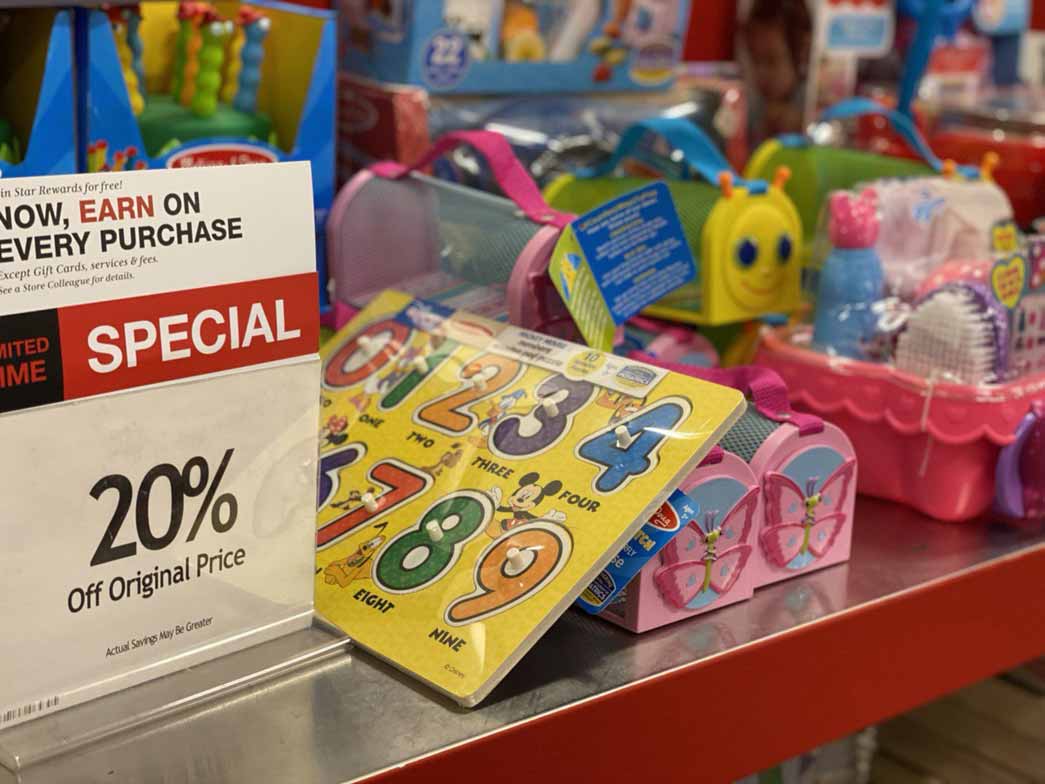 And the best part of it is that customers can save 20% on their purchase when they open Macy's Card. So, if you still don't have such a card, it's a suitable moment to grab it right away.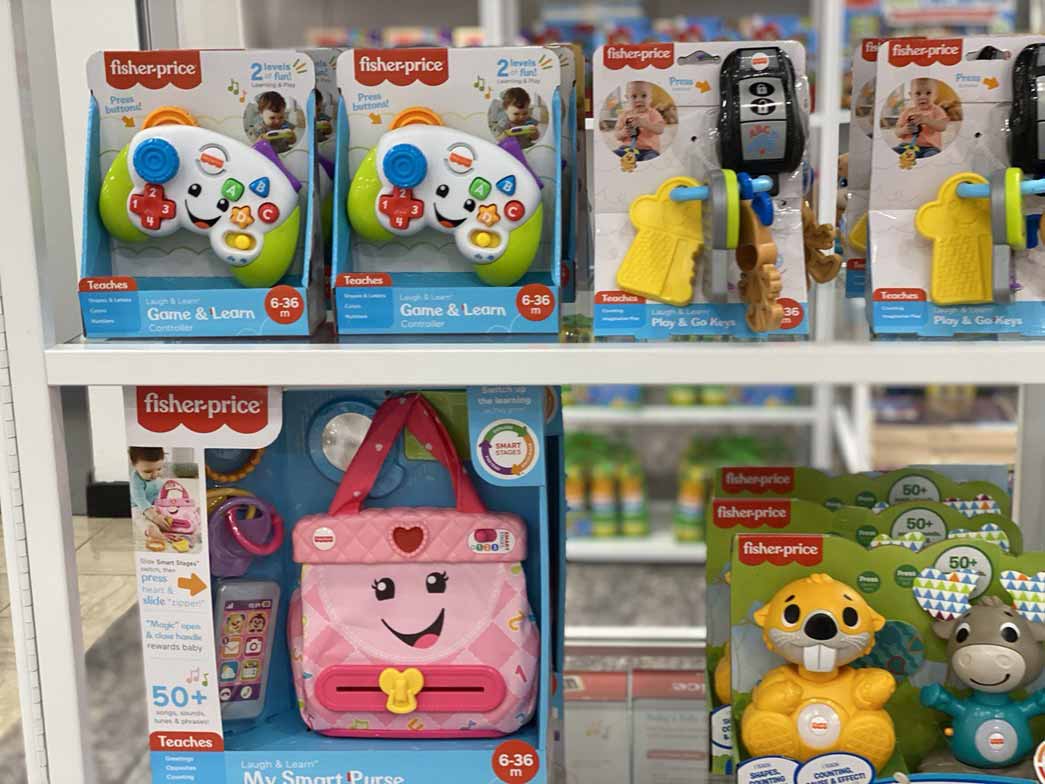 The store boasts a great selection of baby toys by Fisher Price as well as a variety of educational toys designed to help teach toddlers number, colors and more.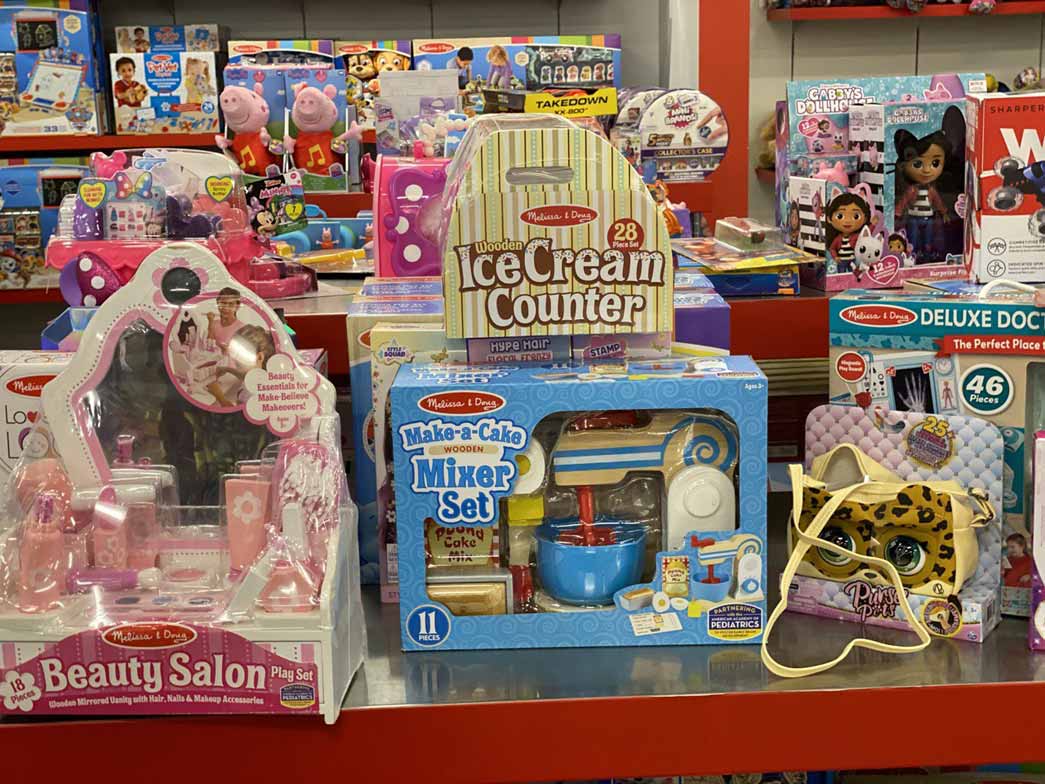 Toys for girls, include dolls, Barbies, Ice Cream Counter, Beauty Salon and accessories like backpacks, pouch bags and more.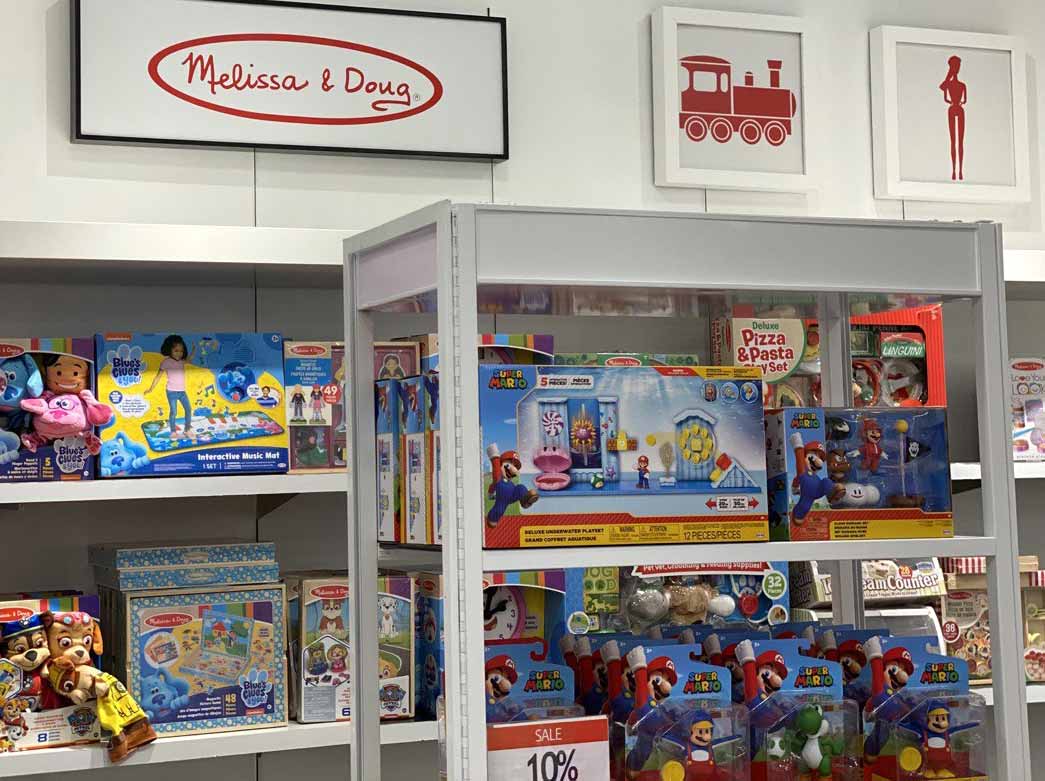 Melissa & Doug series is also available, as well as Mario toys with 10% discount.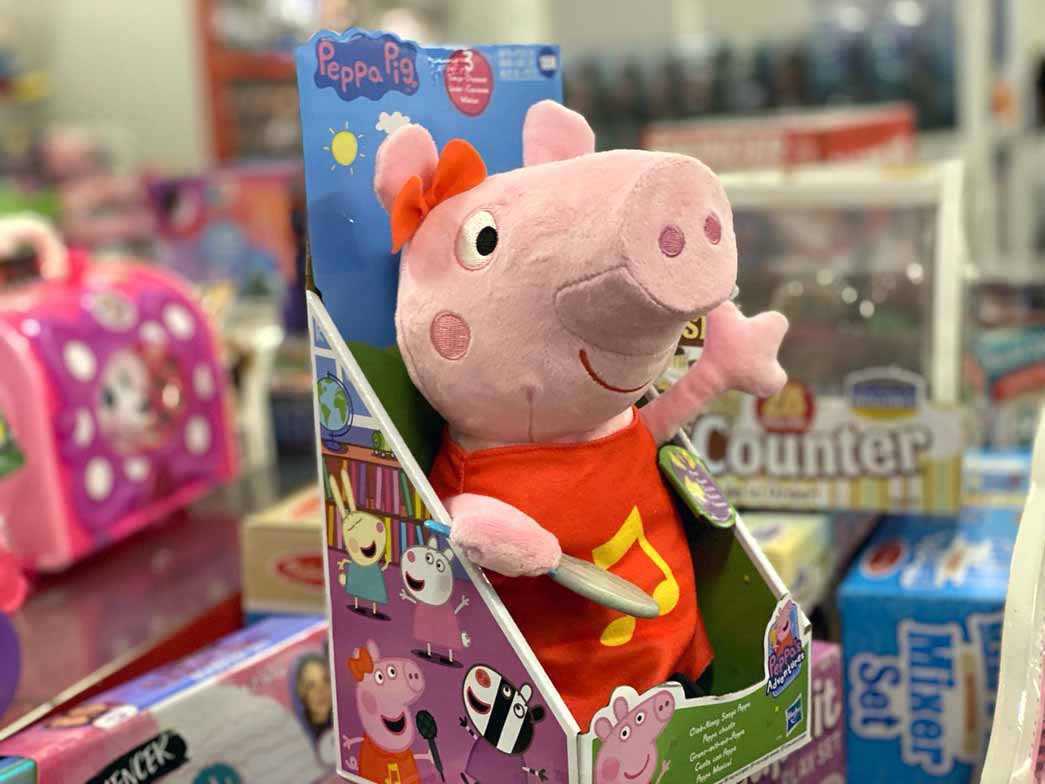 Cute Peppa Pig conquered my heart and if I were a kid, I would ask my mom to buy it for me.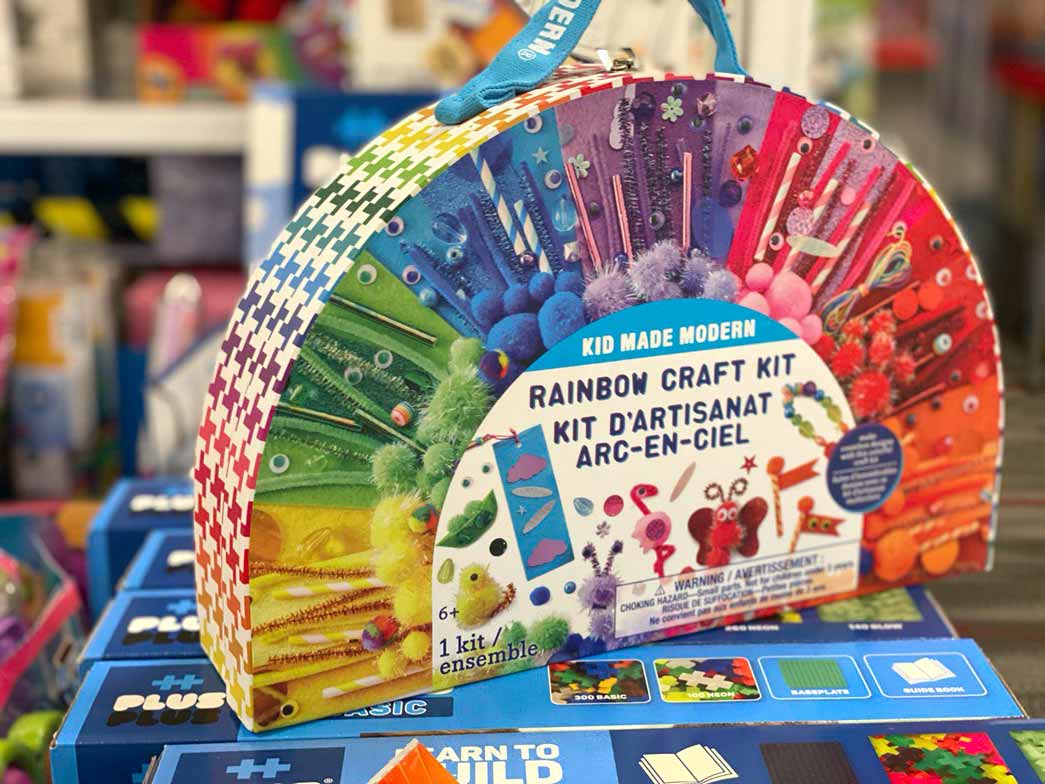 For children who like to draw and think outside the box there is awesome Rainbow Craft Kit made in the shape of a bag.
If you are a loyal Toys R Us customer, consider joining their Rewards Program to get 20% OFF the original price. Hurry up as this is the limited time offer.