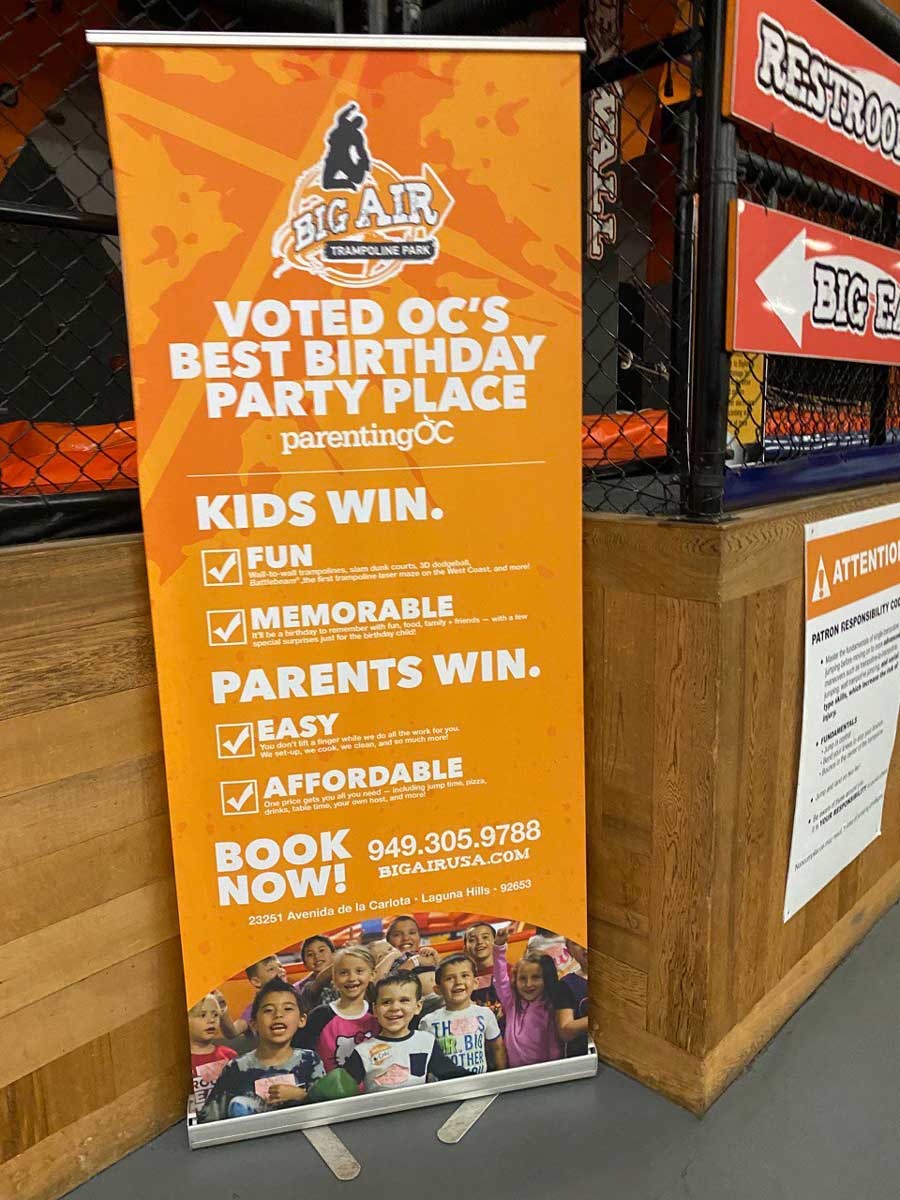 Planning your kid's birthday is always an exciting experience, but the trick is that every year you've got to find a new location or come up with a new theme. All parents want to make that day special and unforgettable, because every birthday is sure unique. This year we celebrated my son's 7th birthday at Big Air Trampoline Park in Laguna Hills. One of my friends recommended this place and I decided to try. My kids have never been to this place before and I thought it would be a great idea.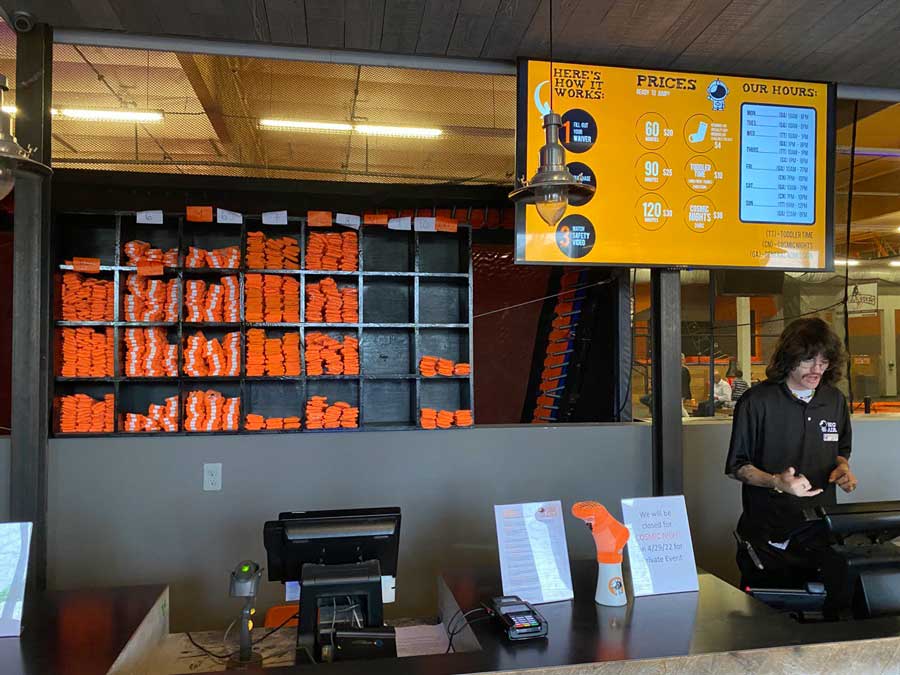 And I was right. What children aged 7-10 years want is lots of jumping, running and having active fun. And there is no better place for that than a trampoline park. In fact, Big Air Trampoline Park in Laguna Hills is known as one of the best birthday party places in Orange County. Celebrating a child's birthday there is a win-win for both children and parents. As for kids, everything is pretty clear – children can jump to their heart content and find the way out of Battlebeam, a famous trampoline laser maze.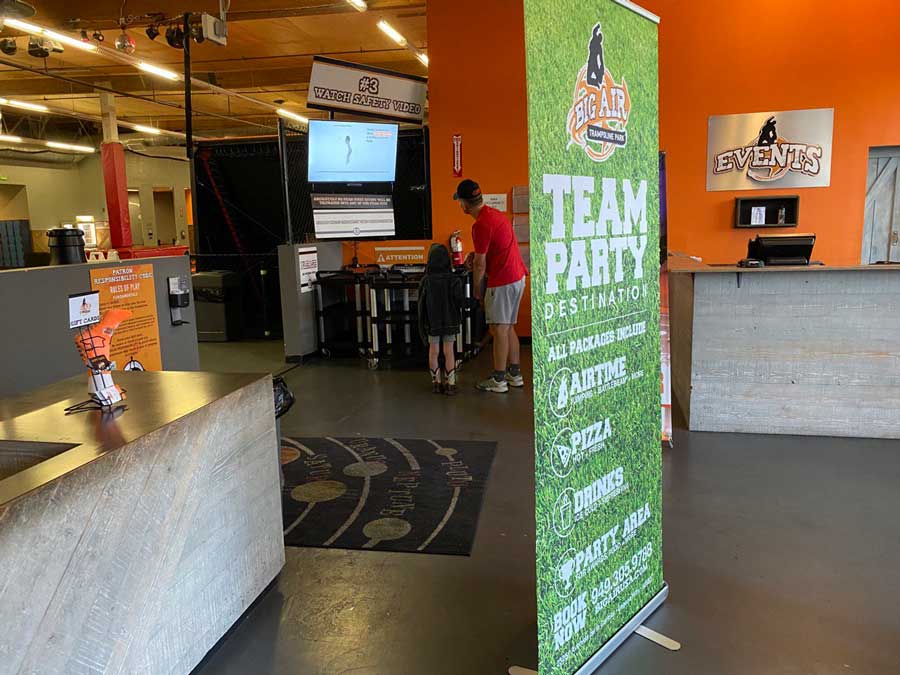 Getting through the laser maze adds thrill and the spirit of an exciting adventure, and if it is the first time in trampoline ever the child will remember this unusual birthday for ever. With lots of fun, family and friends congratulating and celebrating, delicious food and plenty of surprises for the birthday child, son's birthday at Big Air Trampoline Park was a truly memorable experience. Kids need the place where they can let out all their energy without fearing to break something or be a distraction. For children it's definitely a great place to recharge and have the time of their life.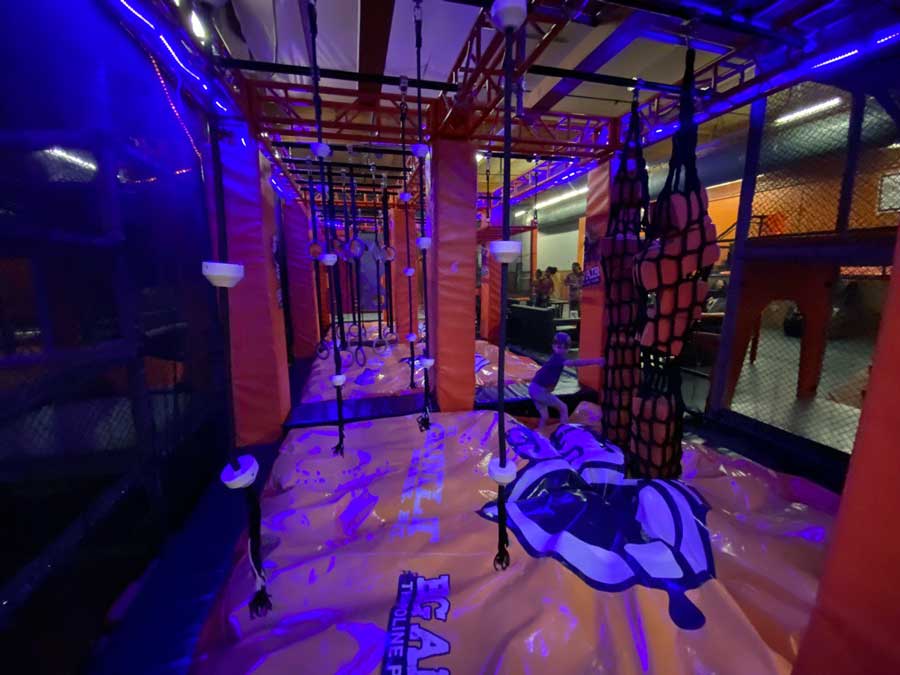 Are there any benefit for the parents if they decide to throw the birthday party at Big Air Trampoline Park in Laguna Hills? Of course, they are plentiful. First of all, you delegate all the fuss about organizing the event to the park employees. The park provides all the food and drinks you need for the party and offers entertainment for your guests so you could just relax and enjoy the fun too! In addition, celebrating birthday at Big Air Trampoline Park is affordable as well. The park charges hourly rate, plus you will need to pay for the food and beverages. The rates are just average across the country, but I managed to reduce them by quarter with Groupon discount. I check Groupon regularly as I know how many freebies and discounts you can access through them. From dining, entertainment, cultural attractions and more there are ton so great deals to take advantage of.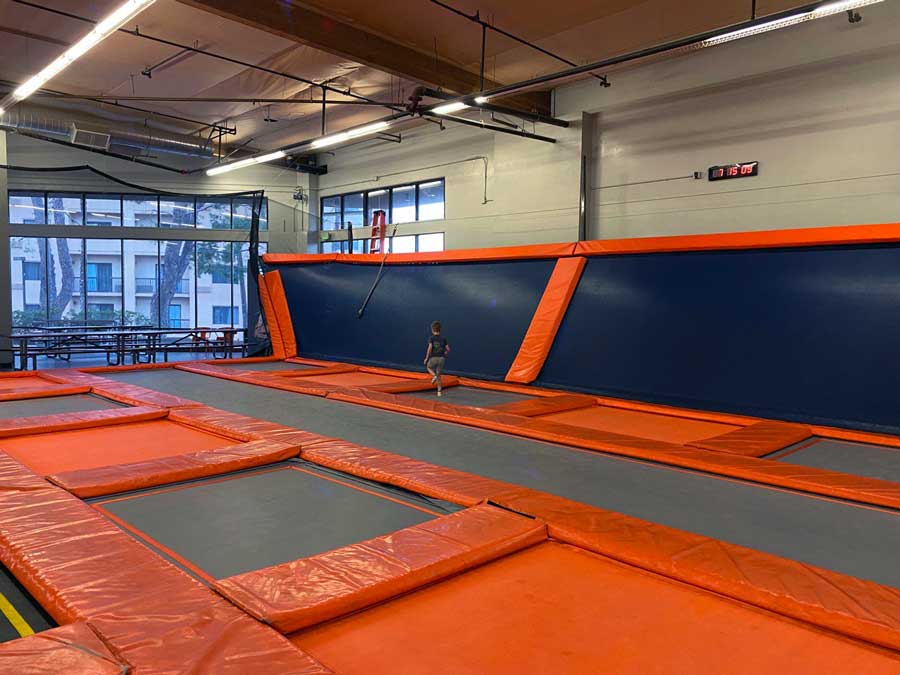 My kid and all his friends were thrilled to hit those wall-to-wall trampolines, slam dunk courts and more. Parents and adult guests were also happy to have a chance to get together and relax a bit while the kids were busy jumping, rolling and running around. My son said that it was the most exciting and the most active birthday ever. On coming home he admitted feeling tired, but at the same time he was happy to experience so much fun. I am so happy that the birthday party was a success. Now I have about a year to come up with a new birthday celebration idea. Hopefully, my story will be helpful for those who are looking for offbeat venues to celebrate their child's most important day of the year.