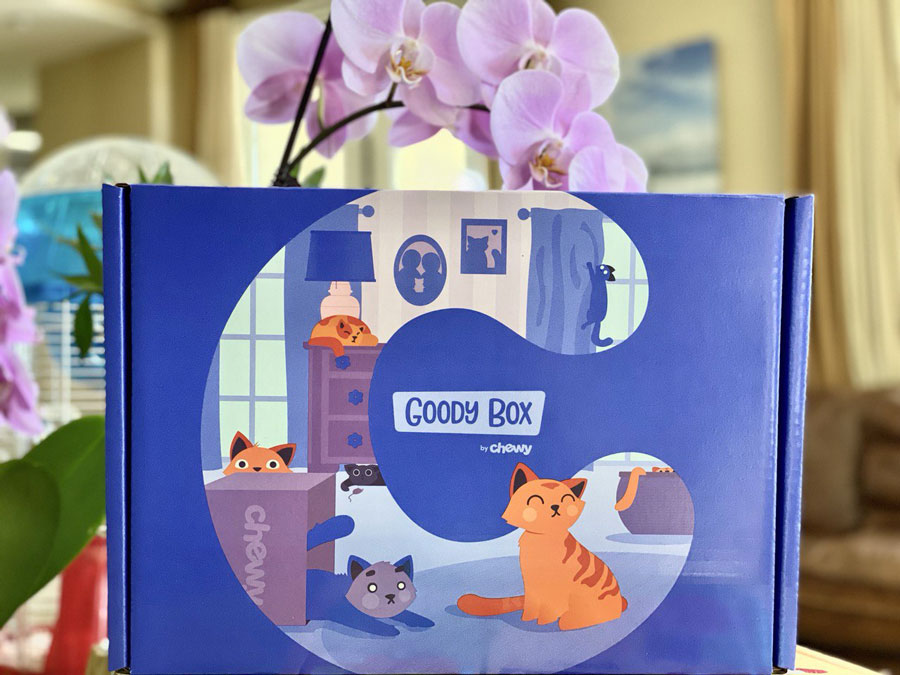 As a proud new owner of a kitten named Oliver, I wanted to make sure he had everything he needed to feel welcomed and happy in his new home. That's when we discovered the Goody Box Kitten Toys & Treats, which was a perfect way to spoil Oliver with a variety of toys and treats. The box included everything from interactive toys to keep him entertained, to delicious treats that he simply couldn't resist. We were thrilled to see how excited Oliver was when we opened the box and he got his paws on all the goodies inside.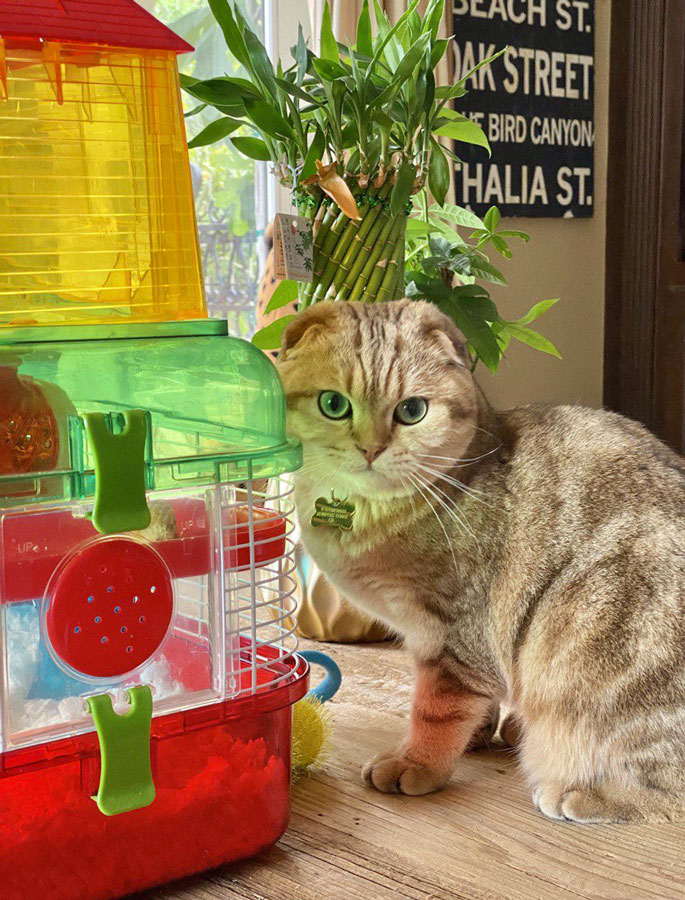 Inside the box, I found 13 toys that were perfect for my little fur baby's hunting instincts. And the best part? They were all top-rated by other cat owners. Plus, the two full-size treats made my kitten very happy – and who doesn't love a happy pet? What I love most about Goody Box Kitten Toys & Treats is that it's not a monthly subscription, so I can purchase it when I want and as many times as I want.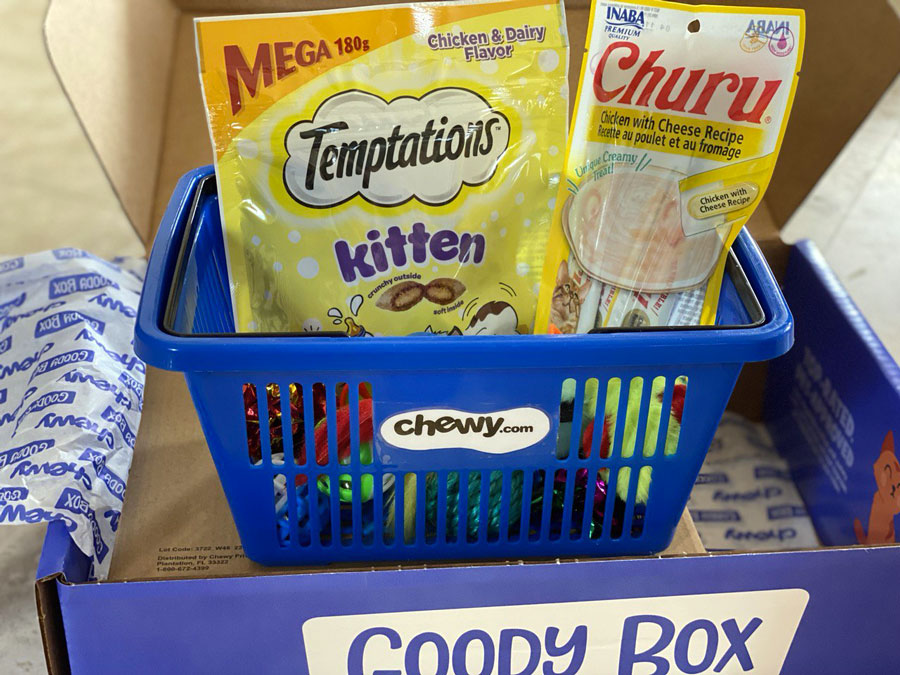 Let's see what Oliver got to try this time:
Frisco Bee & Leaf Cat Tracks Cat Toy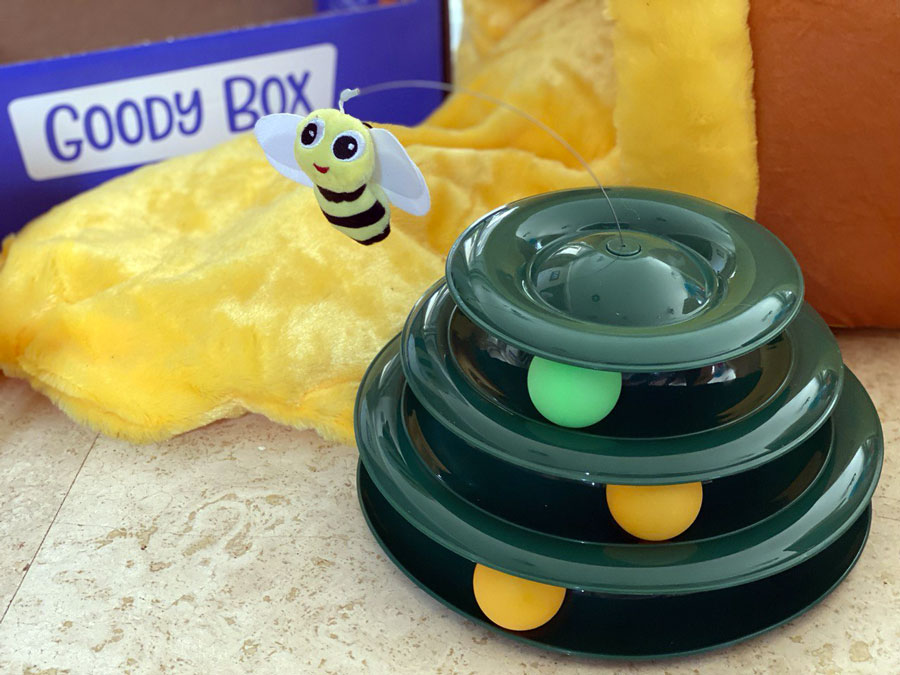 This triple-decker tower comes complete with a variety of toys and features, including a bee plush filled with catnip, leaf pieces, and three colorful balls that spin around the tracks with a satisfying rolling sound. The nonskid pads keep the toy in place, allowing my cat to bat and play with the ball for as long as she desires. Plus, the Frisco Bee & Leaf Cat Tracks Cat Toy provides much-needed exercise and mental stimulation for my kitty, making it the perfect addition to my Goody Box Kitten Toys & Treats collection. I highly recommend this toy for both single kitty households and multi-cat homes – it's sure to keep your furry friend entertained for hours on end.
Frisco Plush, Teaser & Ball Variety Pack Cat Toy with Catnip, 12-count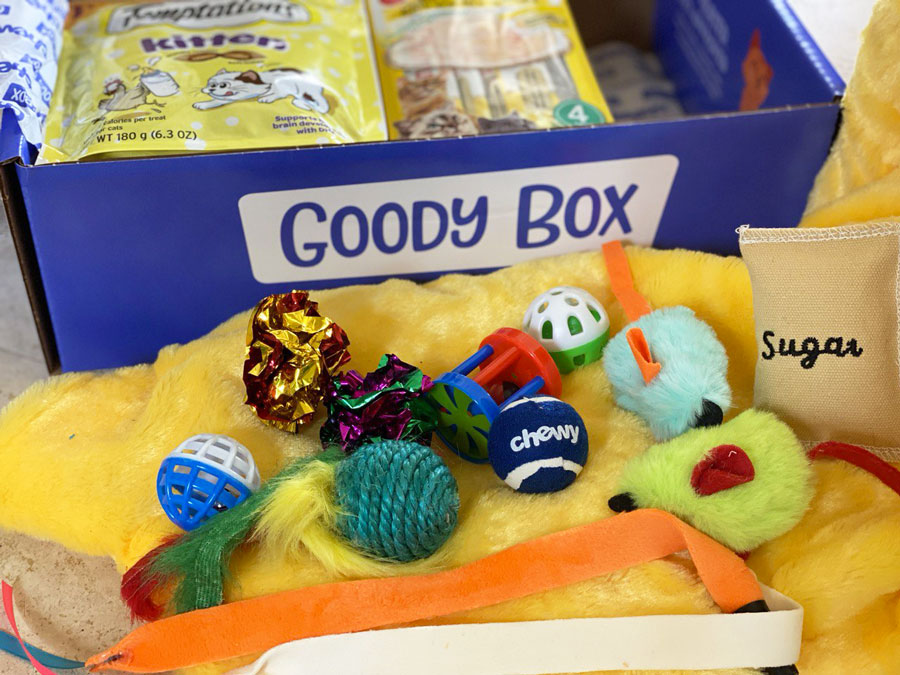 This bundle of excitement comes with twelve different toys, each designed to cater to a variety of play styles and preferences. Whether your cat is a fan of catnip, loves chasing fuzzy mice, or enjoys playing with crinkly pom-poms, there's something for everyone in this pack.
Inaba Churu Grain-Free Chicken with Cheese Puree Lickable Cat Treat, 0.5-oz tube pack of 4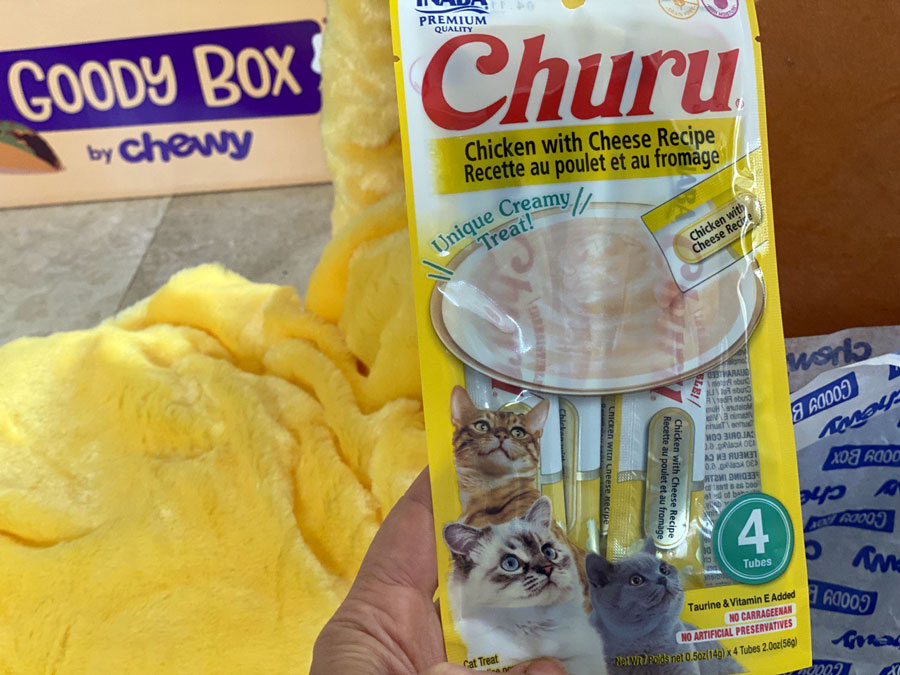 Made with high-quality ingredients like farm-raised chicken and containing 91% moisture and only 6 calories per tube, these treats are not only delicious but also nutritious. I love that they contain taurine, which promotes overall feline health. Plus, they're versatile – I can feed them by hand for some interactive playtime or use them as a cat food topper. And, they contain no grains, preservatives, artificial colors, or carrageenan.
Temptations Chicken & Dairy Flavor Kitten Treats, 6.3-oz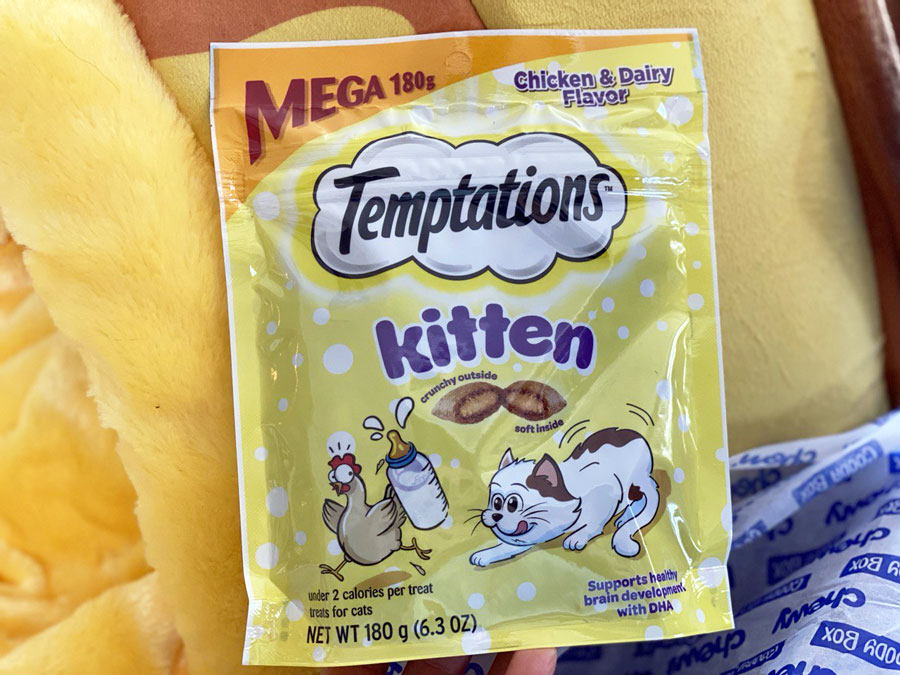 These treats are specially formulated to meet the unique nutritional requirements of young cats, with each crunchy exterior and soft interior satisfying their growing appetites. What's even better? Each treat contains less than 2 calories, which means guilt-free snacking for my little one! I love that they are 100% nutritionally complete, with omega-3 fatty acid, DHA, which is essential for healthy brain development. The treats come in a convenient resealable pouch, perfect for keeping the goodies fur-esh. Overall, these treats are a great addition to the Goody Box Kitten Toys & Treats and I highly recommend them!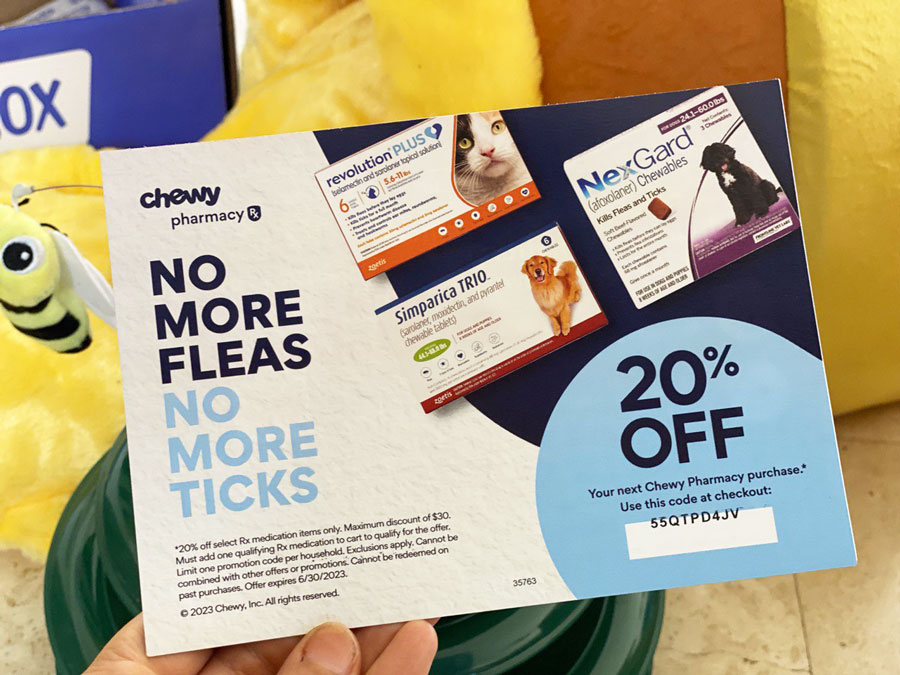 From plush mice to tasty treats, Oliver couldn't get enough of this box. As I dug through the goodies, I was pleased to find a 20% off Chewy.com promo code for my next order. Oliver was ecstatic when I presented him with his new toys, and the treats were a definite crowd-pleaser. Overall, I highly recommend the Chewy Goody Box Kitten Toys & Treats for any cat parent looking to spoil their kitty.