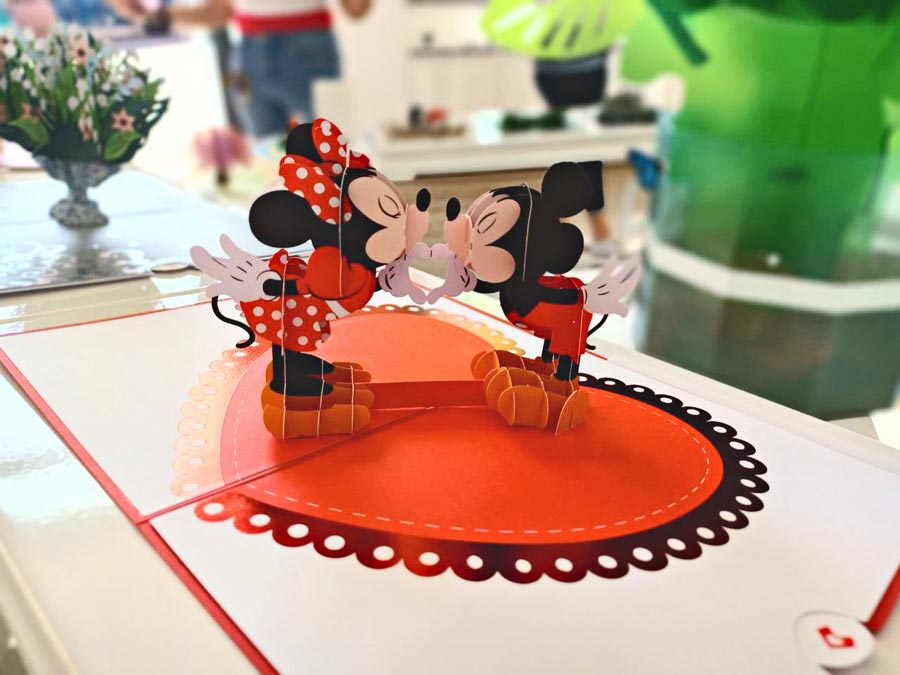 They say that gift giving is even more enjoyable than receiving. I share this belief and choose the gifts that I am sure the person is going to love. Also, I like to surprise the person with something unique and unusual.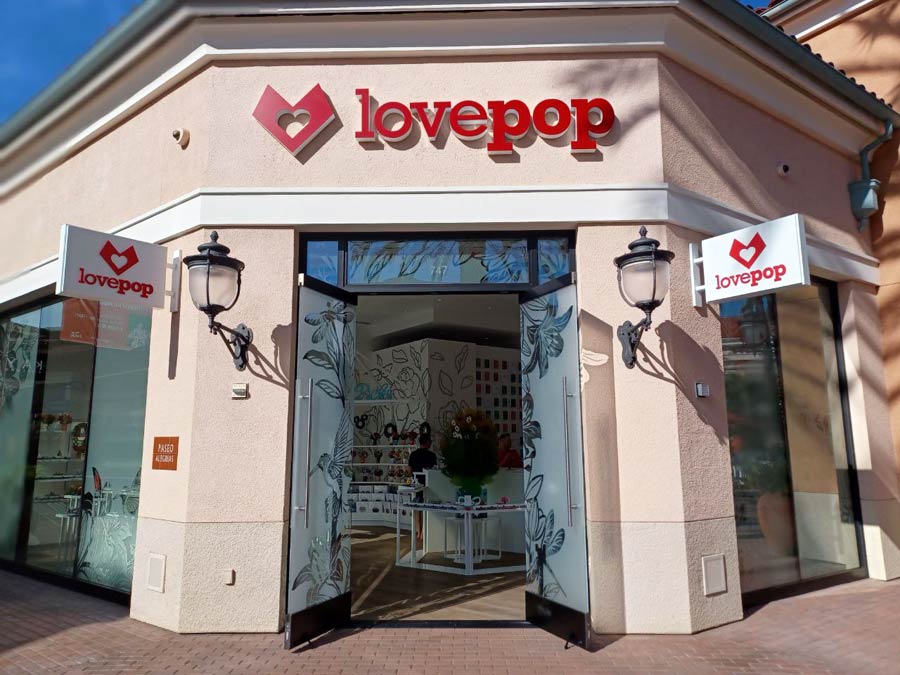 Recently walking along Irvine Spectrum Center I stumbled upon LovePop store (Irvine Spectrum Center, CA 92618). I came in and was amazed by the beauty I saw inside. It's a place where you can find excusive paper gifts for all the occasions. In most cases these are pop up postcards or bouquets of the highest quality. Cut with laser, the paper products are beautiful, bright and inspiring!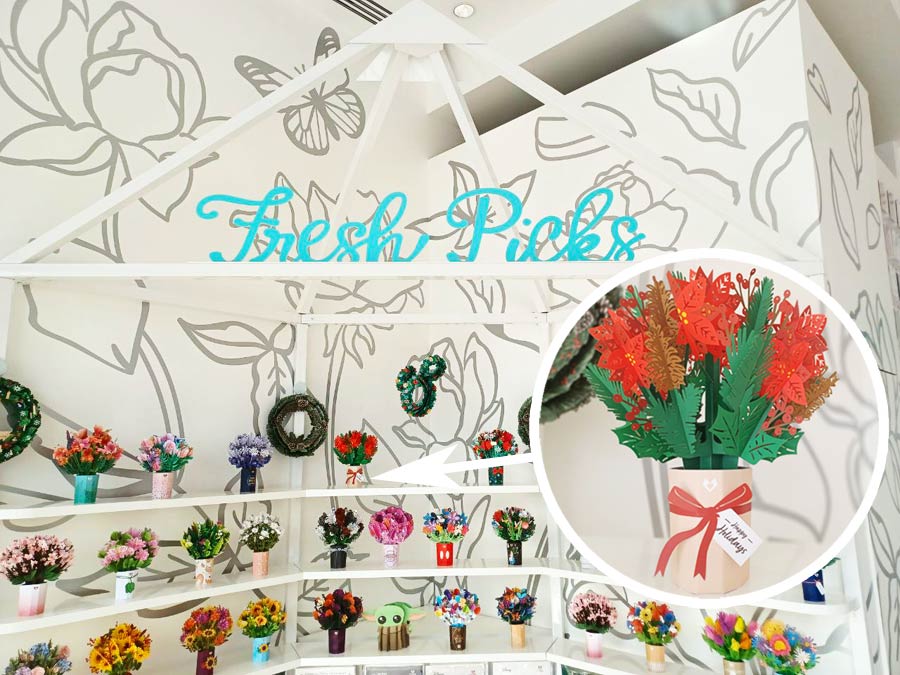 When you buy flowers they will fade, but when you purchase LovePop bouquet it will stay the way you presented it for many months.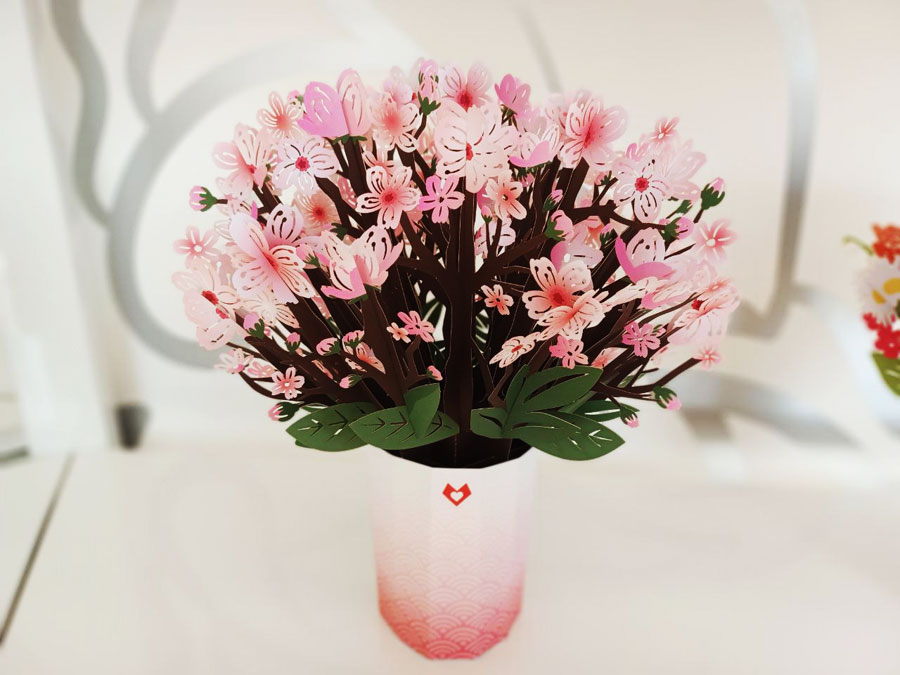 Such flowers will look great in your office or at home and are sure to add some splashes of color and brighten up any interior. Whether you put them on the shelf, the table or the window they will equally look great.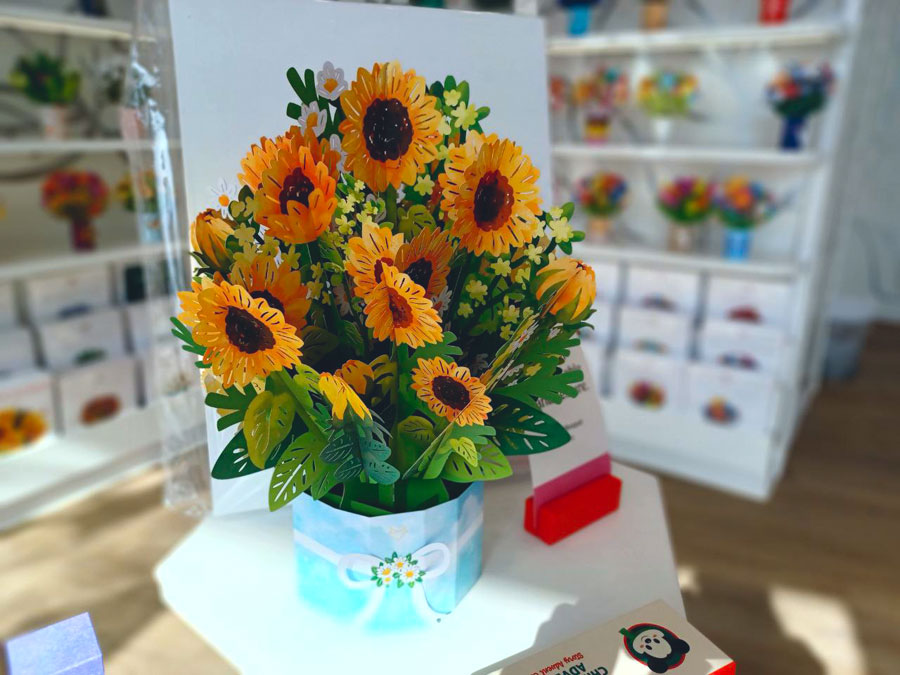 Red, pink, yellow and white, the flowers look delicate and exactly as the real ones. The cost of the paper bouquet depends on its size, with grand bouquet reaching $39.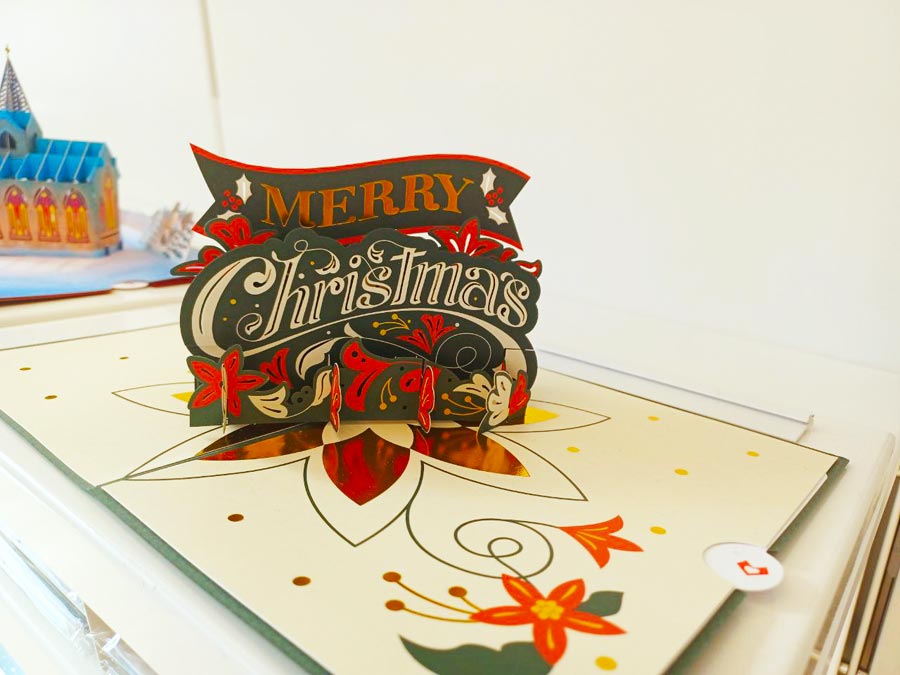 The selection of greeting cards is incredible. From Happy Birthday, Happy Anniversary, Thank You and Merry Christmas to Thinking of You and Happy Retirement, there are all the occasions covered.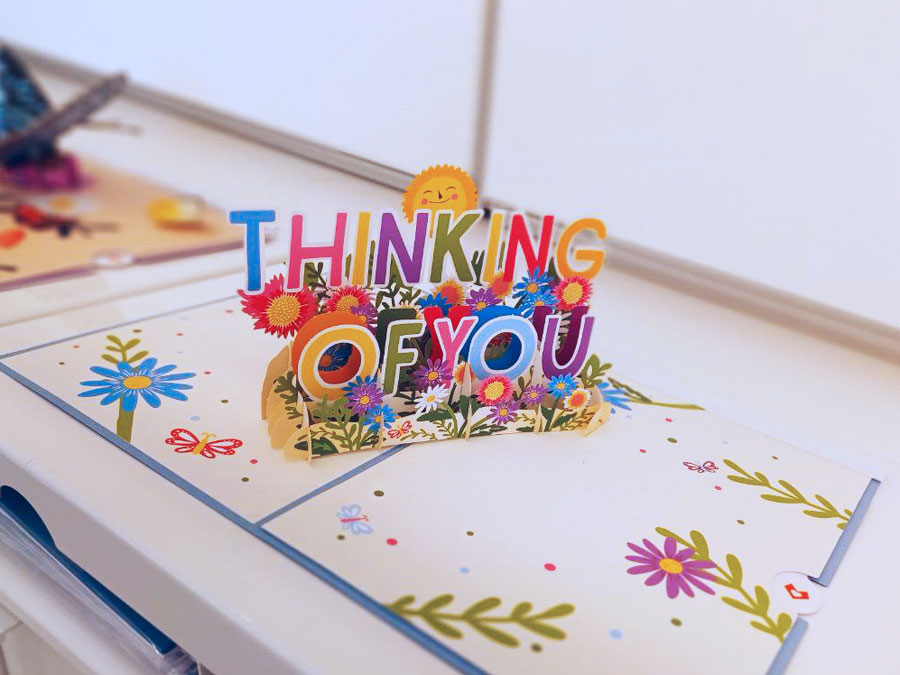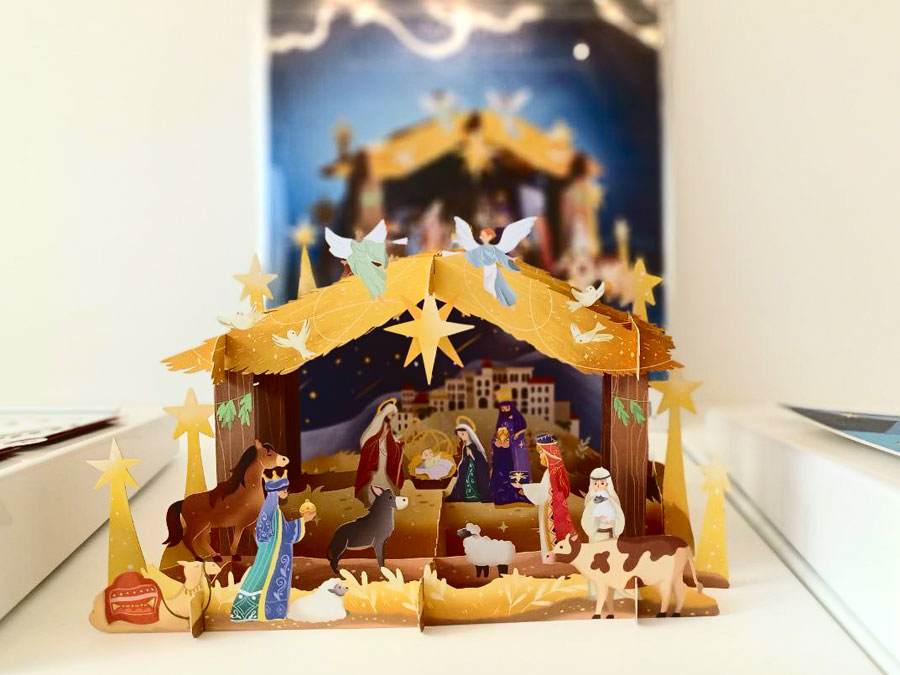 Speaking of Christmas, there are nice pop-up cards that depict the history of this holiday and tell the story of Christ's birth.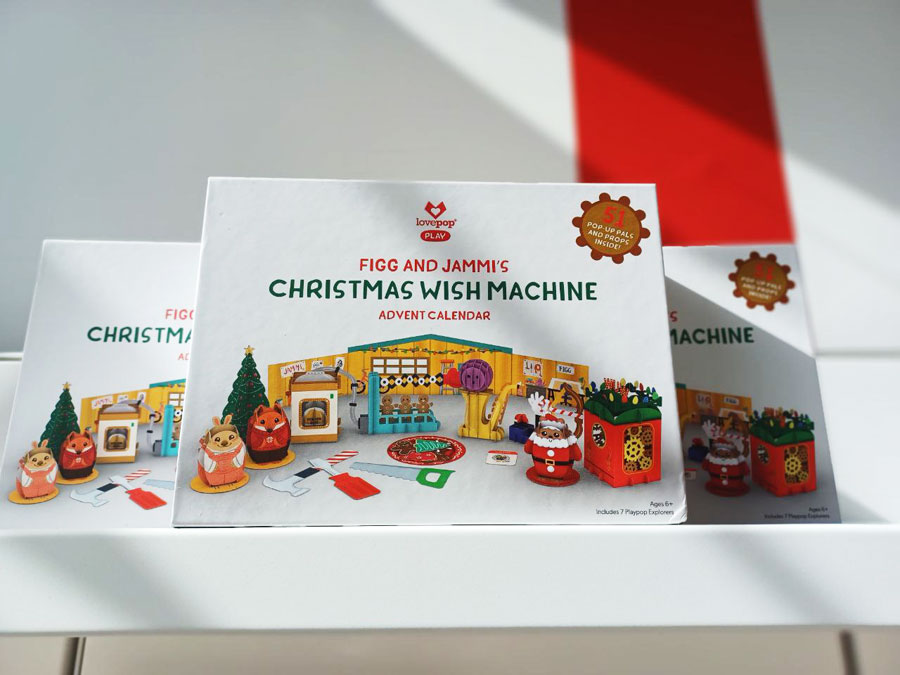 Now, right before the holidays Advent calendars are extremely popular. LovePop also features their advent calendars for kids to made. LovePop Christmas Wish Machine includes 52 pop-up pals and props inside.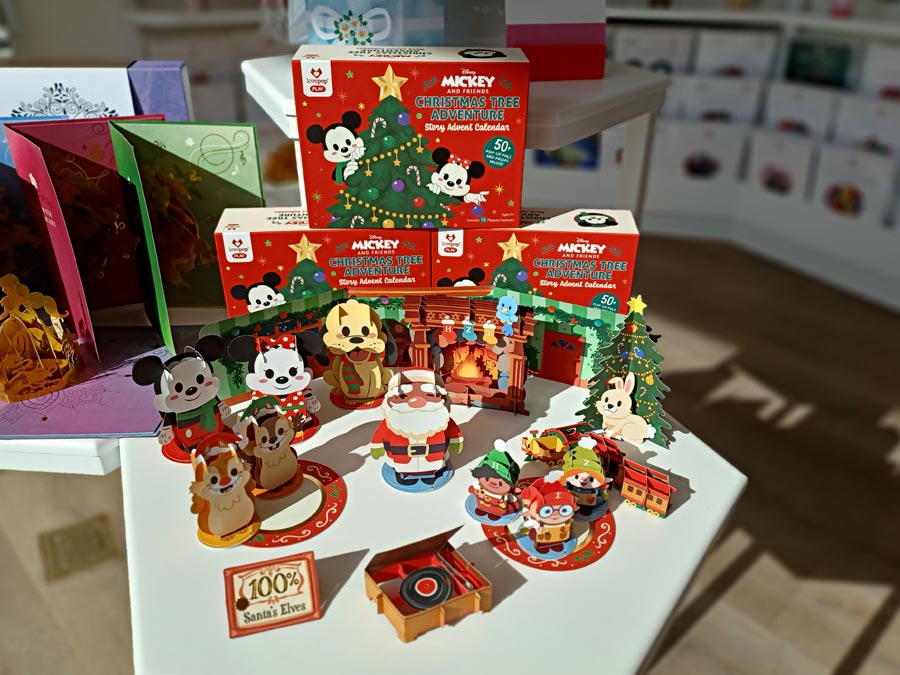 Those kids who love Disney character are sure to love Mickey and Friends Christmas Tree Adventure. This story advent calendar comes with over 50parts and props inside to create the characters and setting for your own Christmas story.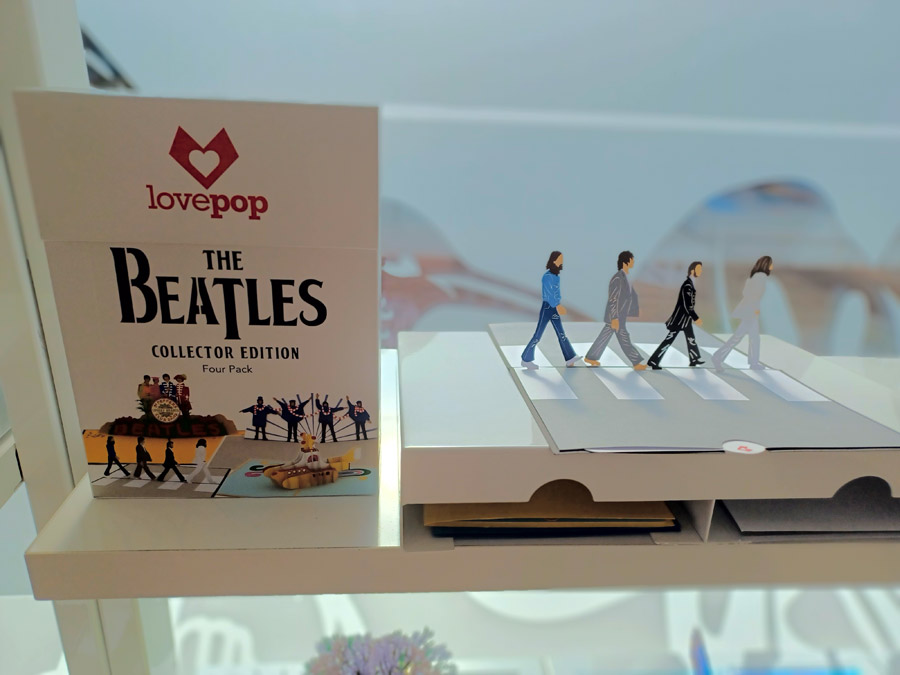 LovePop is not only for kids to enjoy. The Beatles Collector edition four pack will become a great thoughtful gift for a person passionate about this legendary band.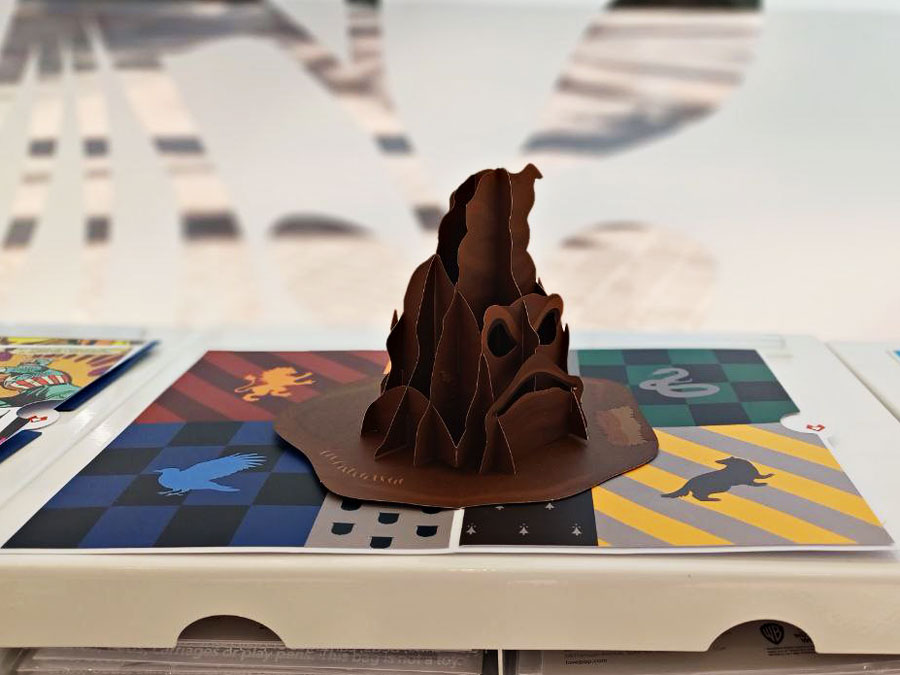 If your child is a big fan of Harry Potter consider presenting him a Merry Christmas card with a pop-up Hogwarts castle or Hogwarts Sorting Hat. Such card will look great with other home Christmas decorations and will become a valuable addition to other Harry Potter inspired collectibles.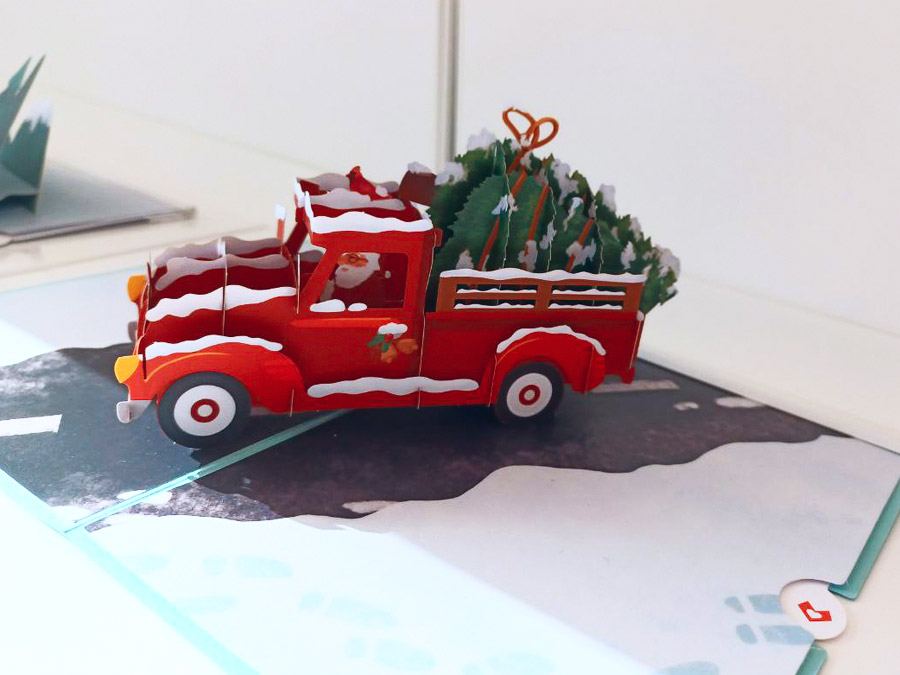 The Christmas cards with Santa driving a pickup with the Christmas tree in back of his car is my favorite. It reminded me of personalized Christmas ornaments I order every year at Personalization Mall.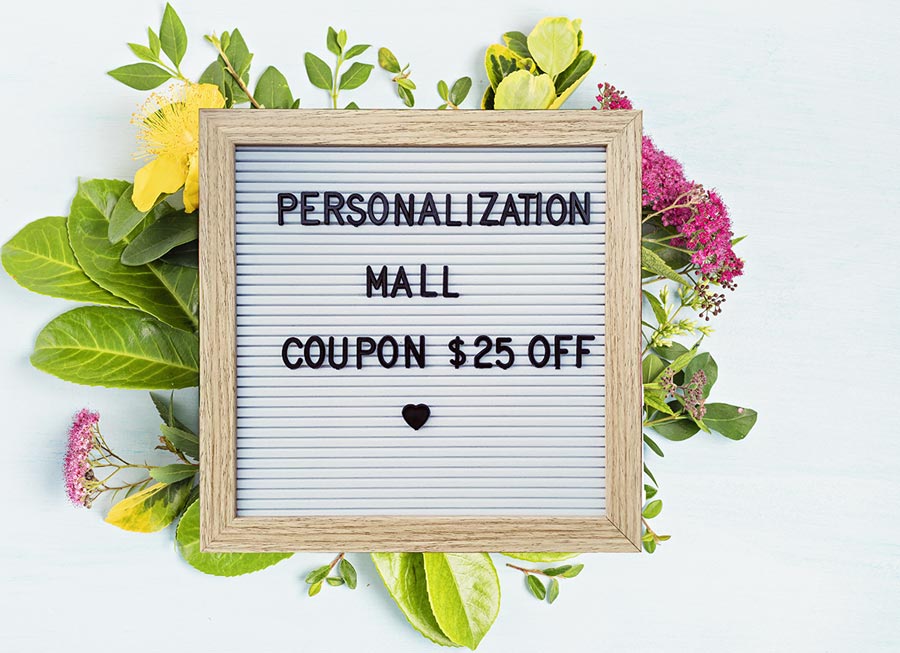 With Personalization Mall Coupon I usually save up to 40% on my order, so being able to save on unique high-quality gifts is definitely a big advantage.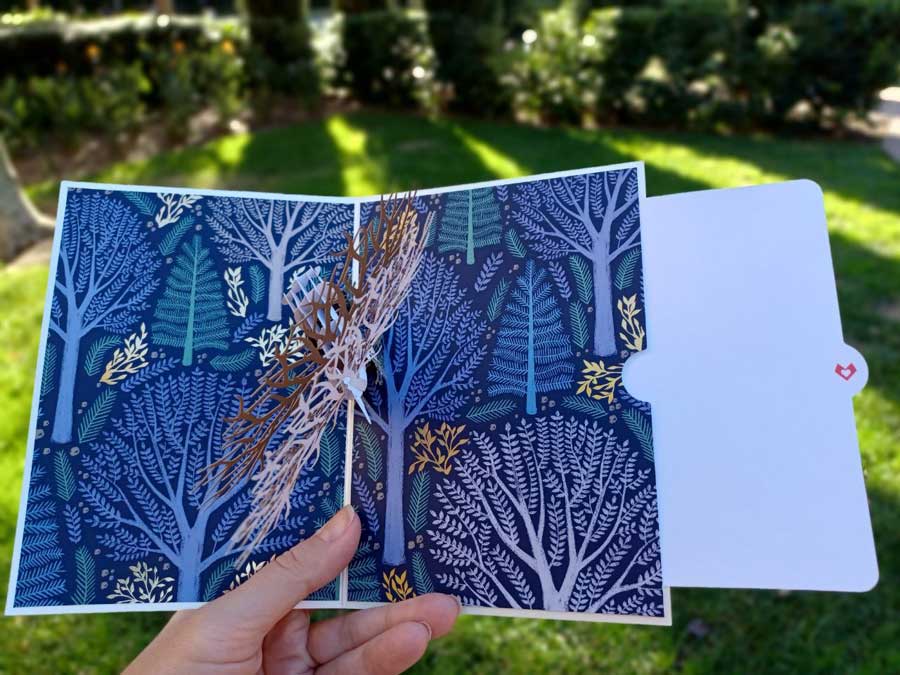 A personalized item paired with exclusive greeting card will make a great thoughtful gift. When I was in LovePop store I purchased this beautiful card with the deer.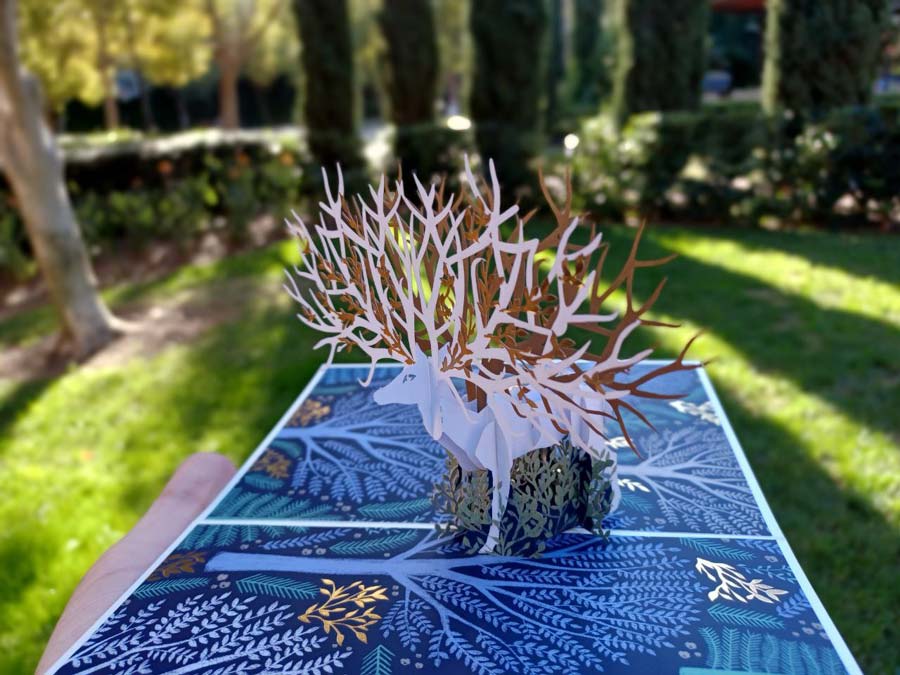 Its elaborate horns look exactly like the tree branches and when opened the card depicts the magic forest with the deer standing in the center of it, beautiful and majestic as tree in the woods.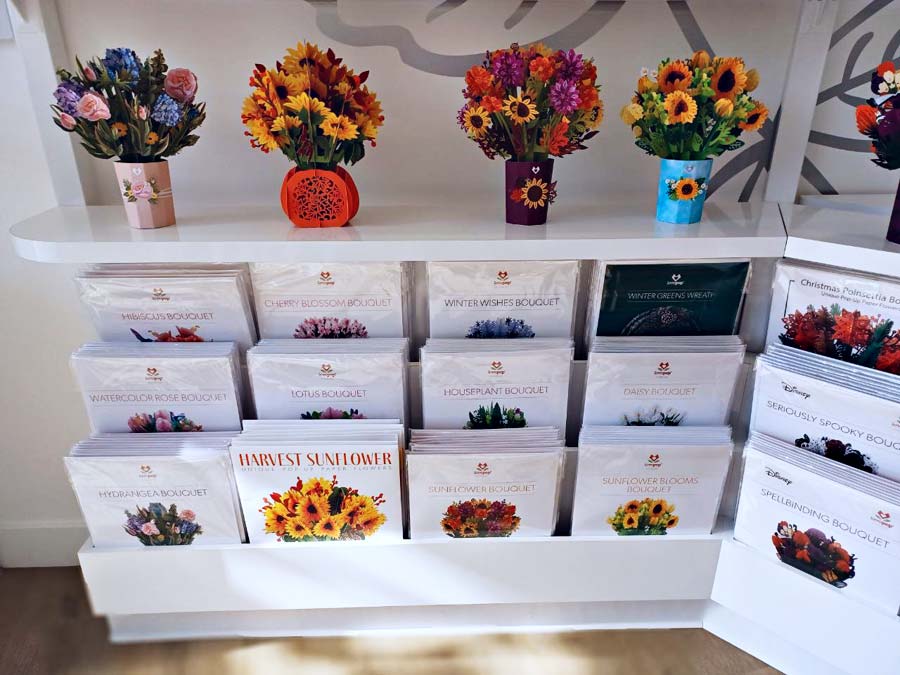 If you are looking for a small but thoughtful and beautiful gift LovePop cards can be a great gift idea. With so many cards and other products to choose from LovePop has got something for everyone whatever your age is. If you are looking for something delicate and beautiful exclusive LovePop art designs are worth considering. They conquered my heart and I remain their loyal fan.