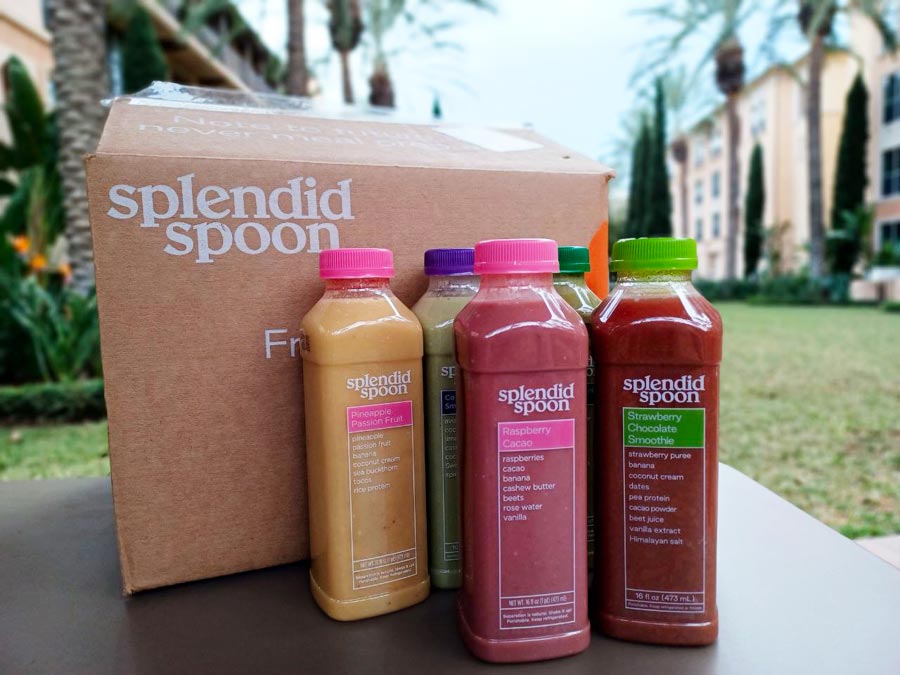 Starting the day with a freshly made smoothie has become my habit. Due to this my skin tone has improved, my digestive system works flawless, and I have already lost several pounds.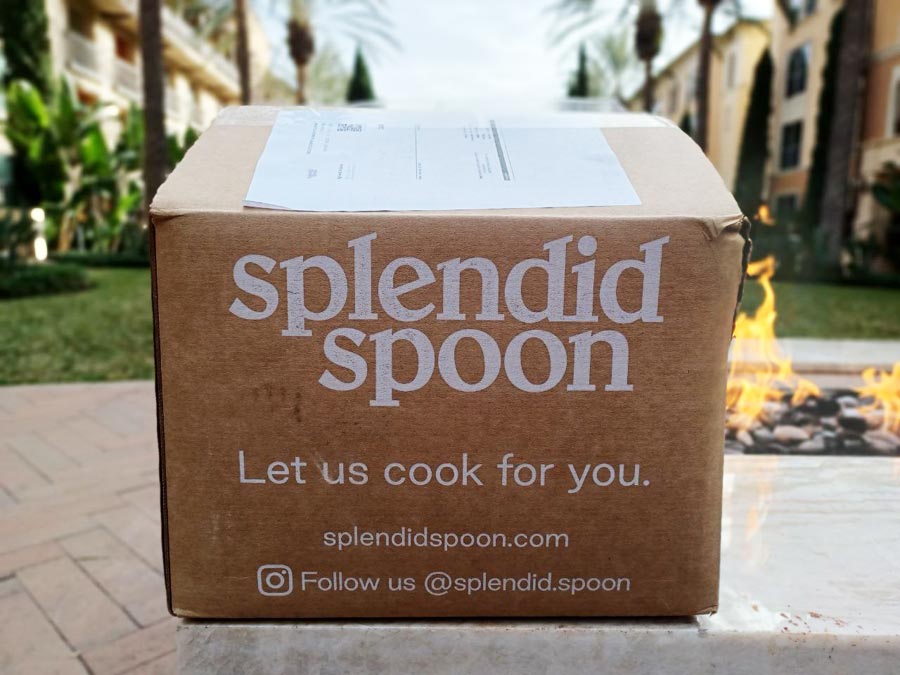 I purchased Ninja Fit Blender at Target for just $59.99 and it came with a book of smoothie and shake recipes. Since I worked online and didn't have to drive to work, I had time to make my morning smoothies. However, when I had to return to office my morning routine changed, and I started looking for readymade smoothies I could grab with me at work. I chose Splendid Spoon and like it very much. I order my smoothies online and have them delivered right to my doorstep. The price is affordable, and I can get an extra discount with Splendid Spoon Coupon. All Splendid Spoon smoothies are made of natural ingredients that include fruits, vegetables, extracts and more. I have my Splendid Spoon favorites and would like to share them with you.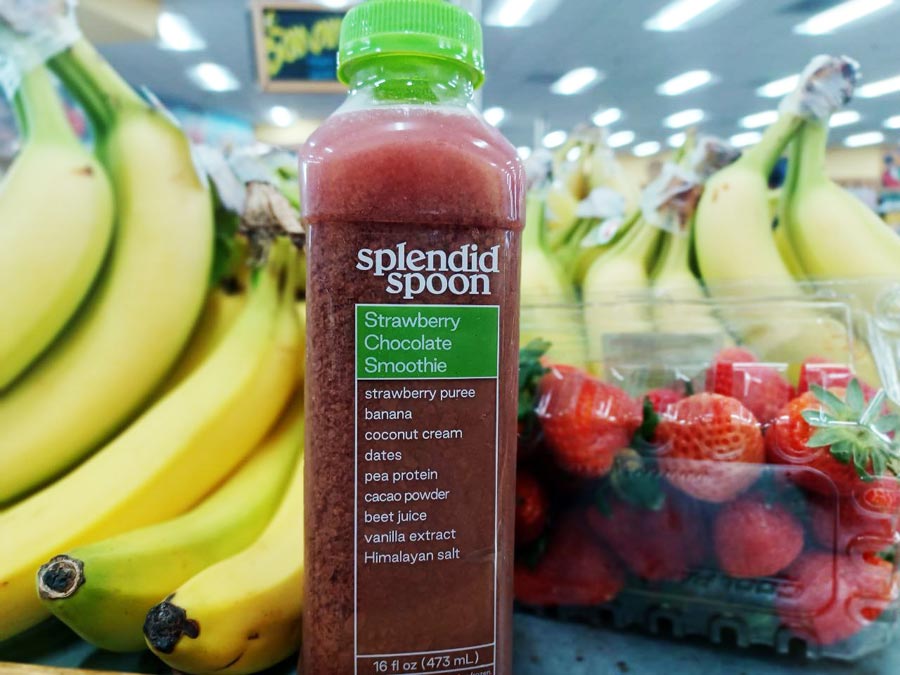 I used to drink coffee in the morning, but now I switched to cacao as a healthier choice. And my favorite Splendid Spoon Smoothies are with fruit and cacao. There are two chocolate smoothies that I love most. Splendid Spoon Strawberry Chocolate smoothie is the most delicious I've ever had. It features strawberry puree, cacao powder, banana, coconut cream, dates, pea protein, beet juice, vanilla extract and some Himalayan salt. The smoothie is really thick, and I can see cacao in the bottle. It's important to shake it well before drinking to ensure its uniform consistency. I like that there is not sugar or any sugar substitutes, preservatives or artificial flavors. It's just a mixture of fruit and vegetables and the sweetness is mild and natural, just as it should be.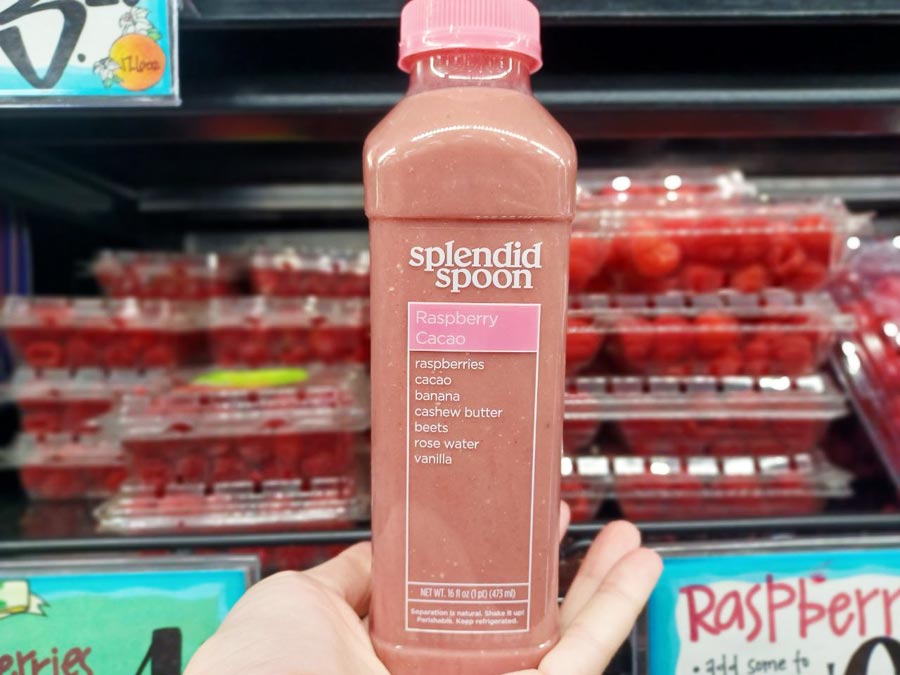 Another fruit smoothie I enjoy very much is Splendid Spoon Raspberry Cacao. It has some ingredients you can find in the Strawberry Chocolate, but other ingredients are different, so you get a totally new flavor.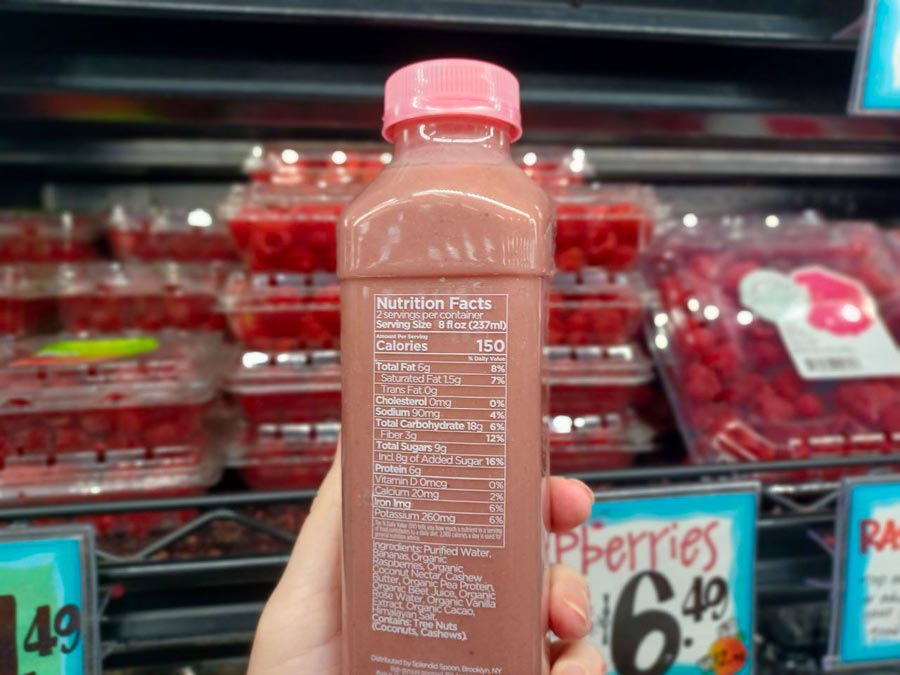 What these two smoothies have in common is cacao, banana, organic beet juice, vanilla extract, Himalayan salt and pea protein. Other ingredients different from the Strawberry Chocolate are organic raspberries, organic coconut nectar, cashew butter and organic rose water.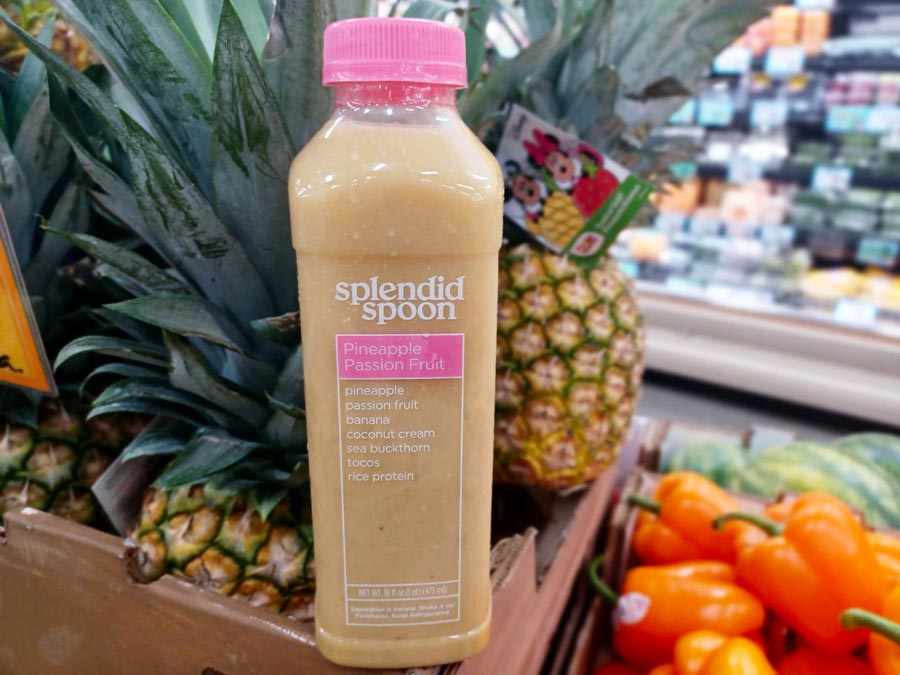 Splendid Spoon Pineapple Passion Fruit is also nice, although doesn't contain cacao, but due to pineapple, passion fruit and banana it is sweet and delicious. In fact, pineapple is my favorite fruit, so any drink with it has all the chances to become my favorite.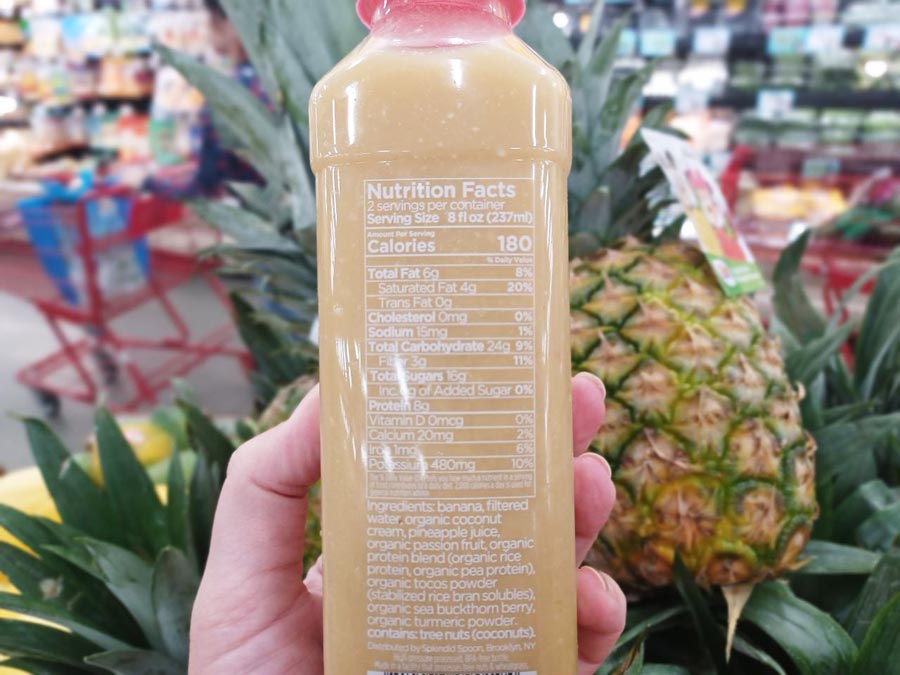 Splendid Spoon pineapple smoothie tastes nice, and such ingredients as coconut cream, sea buckthorn berry and organic turmeric powder add unique flavor that results in very pleasant drink to enjoy.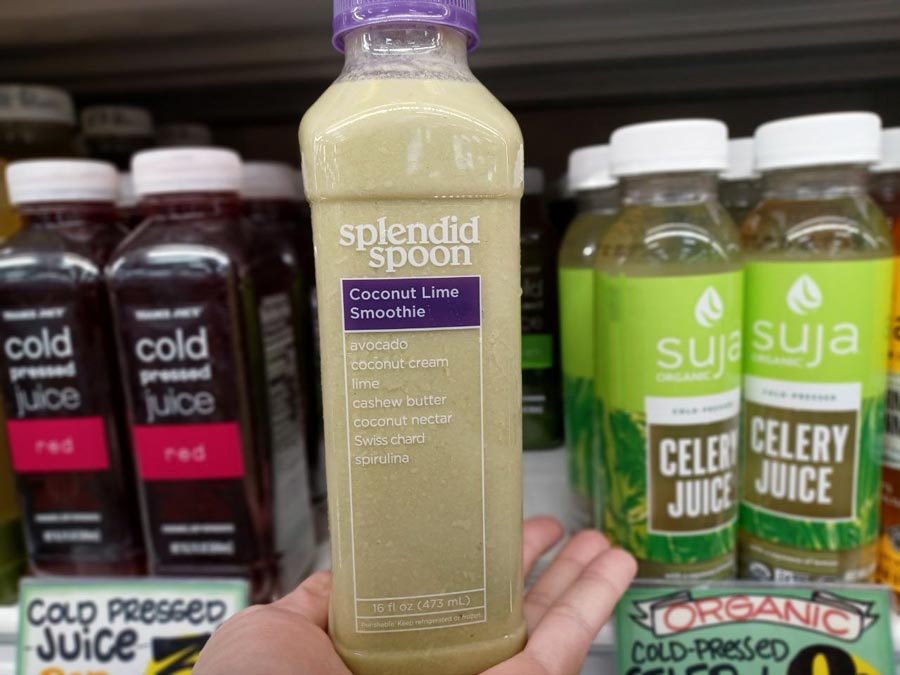 Other smoothies from my collection are of green color and contain lots of greens. Well, I like them less because spinach has never tasted good for me, but I know that green vegetables are essential for healthy diet. Plus, they come n combination with delicious fruit that offset lack of greens sweetness.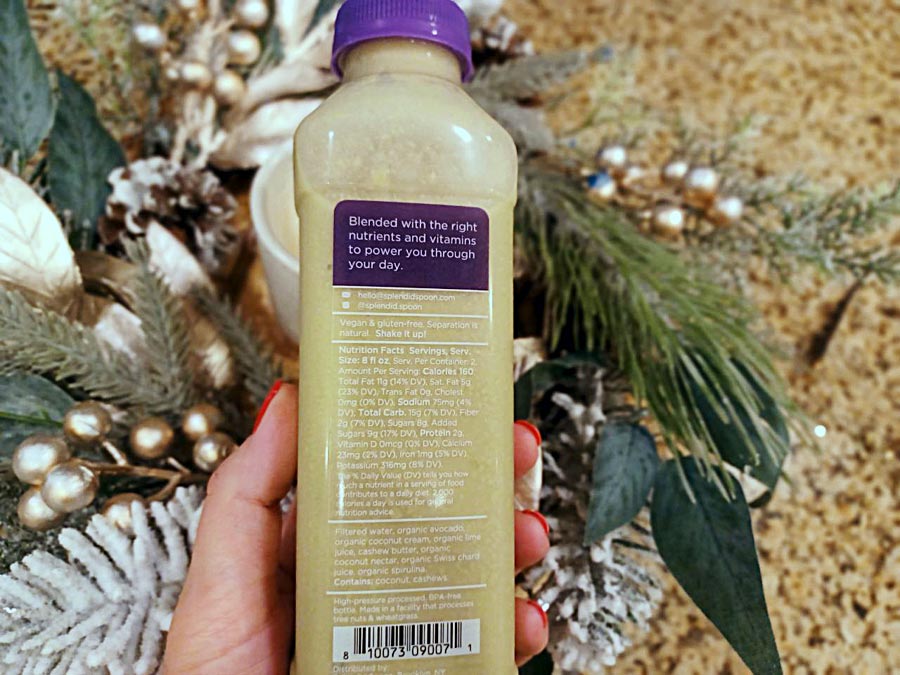 Coconut Lime Smoothie is the best of the green collection. It contains avocado, lime, coconut cream, coconut nectar, cashew butter and organic Swiss chard juice. The least delicious ingredient in it is spirulina, but it is masked by prevailing avocado and lime flair so the smoothie works just ok. But the number of vitamins and minerals you get with it is amazing.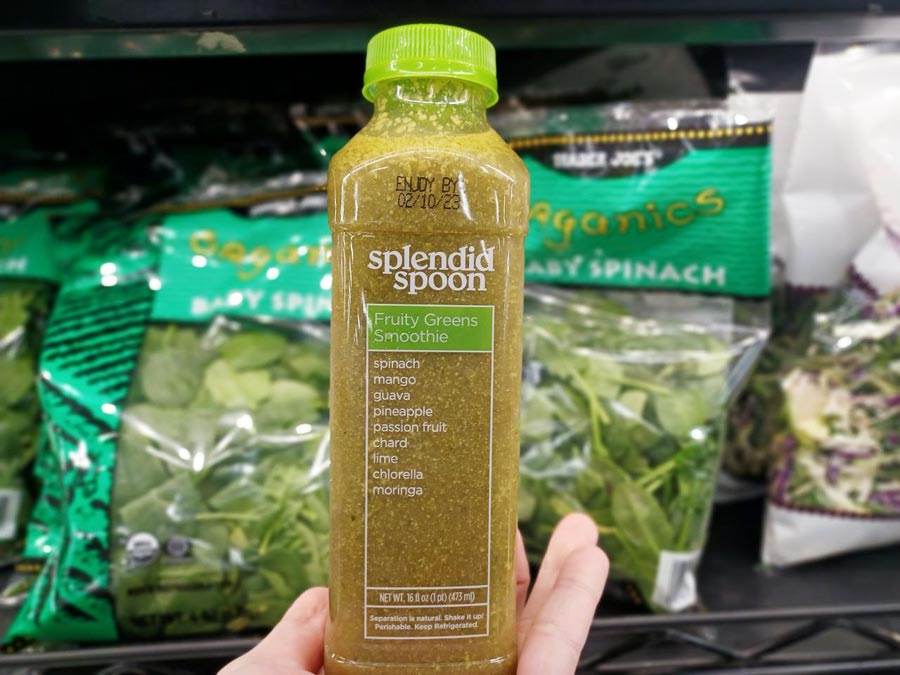 Splendid Spoon Fruity Greens Smoothie offers just the right boost of energy due to spinach, mango, guava and pineapple in it.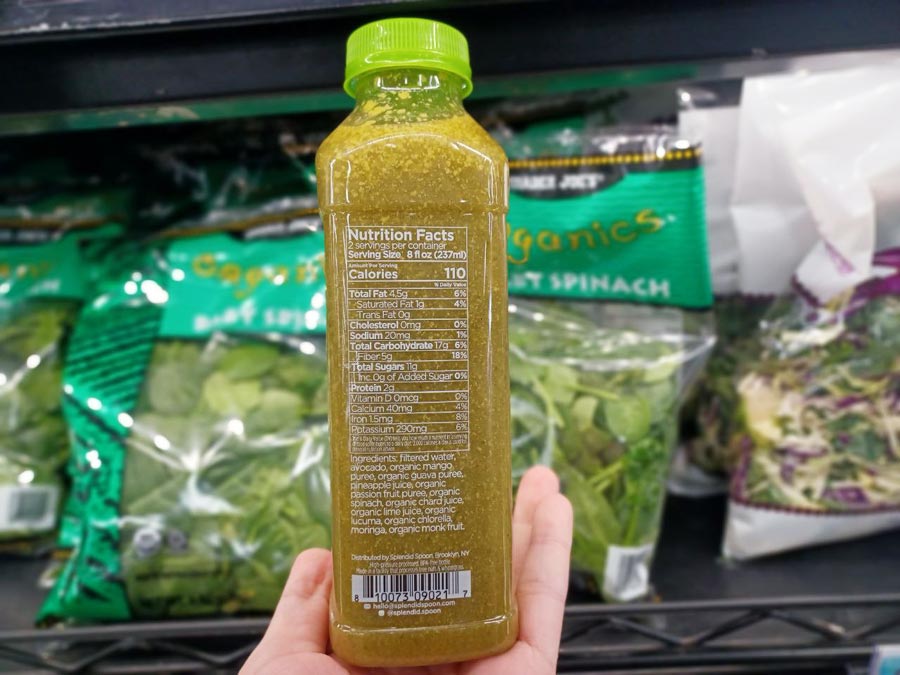 In addition, the smoothie contains passion fruit puree, organic chard juice, organic lime juice, organic lucuma, chlorella, moringa and organic monk fruit.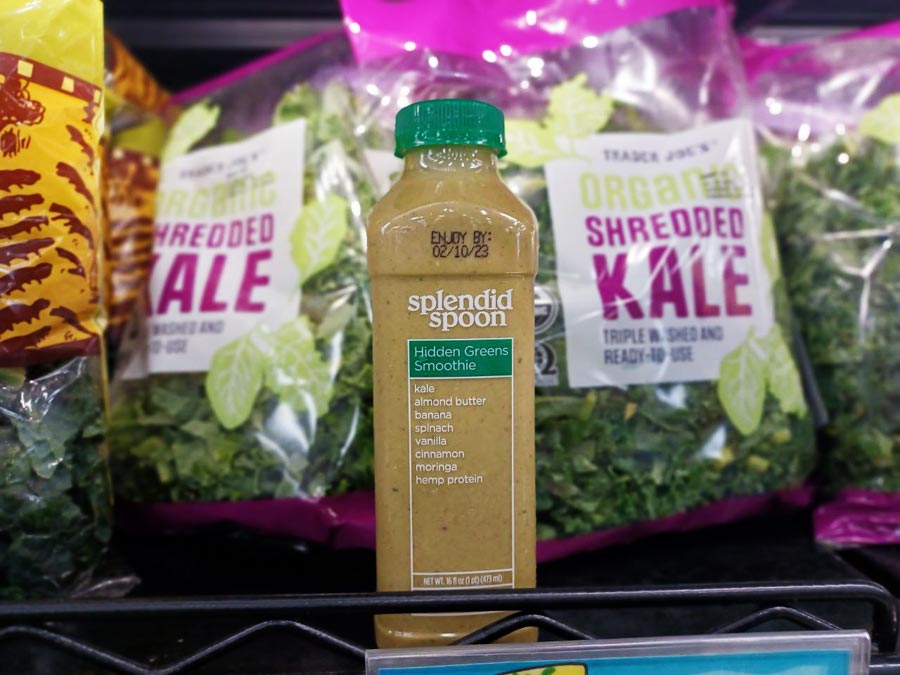 And the last but not the least is Hidden Greens Smoothie rich in kale juice, organic spinach, organic avocado, banana, spirulina, organic chlorella, moringa, cinnamon, organic monk fruit, almond butter and organic date, organic protein blend which contains organic help and pea protein.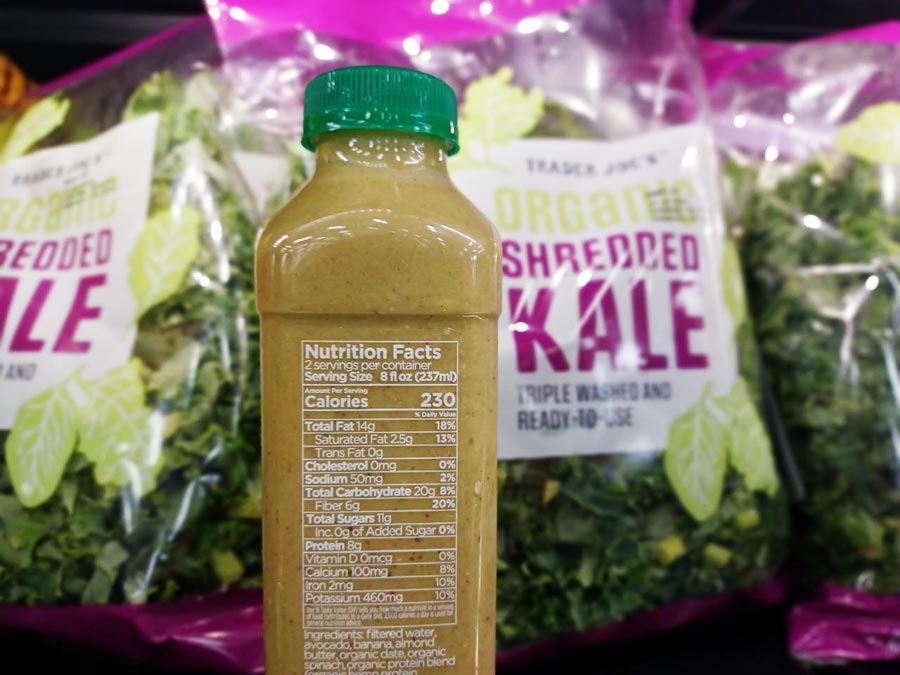 Wow, the list of ingredients is the longest in this smoothie and it has got everything I need to feel my best.
I like to have a different smoothie every morning so this collection of 6 Splendid Spoon Smoothies offers me enough variety and I never feel bored with the same flavor. The quality of the smoothies and the ingredients in particular make me order Splendid Spoon again and again. It's so convenient to have your breakfast ready to grab and go. I don't need to look for new recipes and experiment with ingredients. The company has developed a great variety of meals and they offer something new each week, so you are sure to discover new original flavors that can become your favorite.