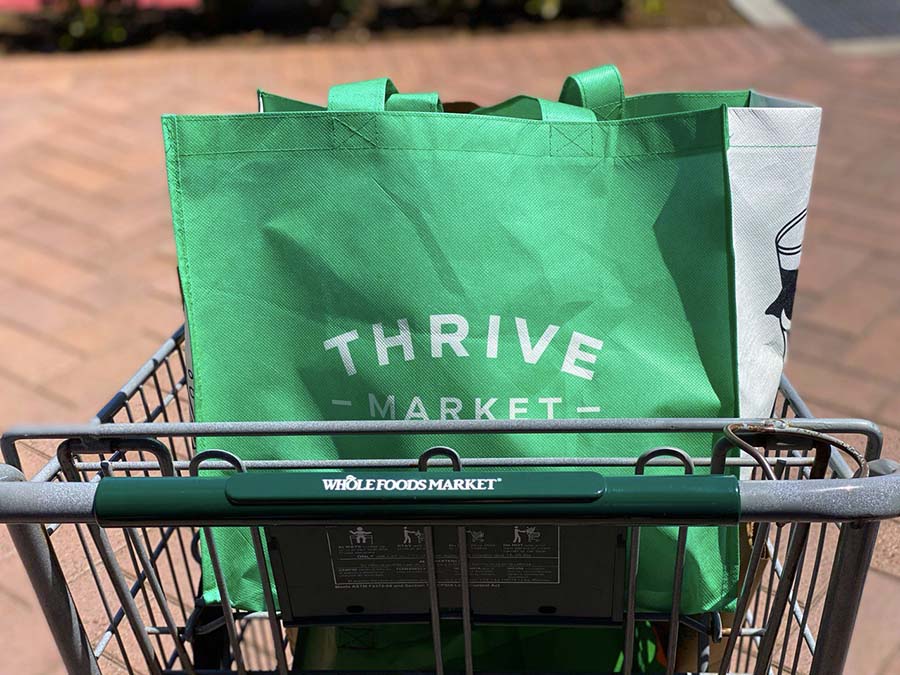 Shopping organic products online can be a pain. My favorite store for everyday grocery shopping is Whole Foods Market as it always carries a decent selection of organic produce. I've already developed a special liking for particular products and would like to be able to purchase them online too. Luckily, I discovered some stores where I can find what I need.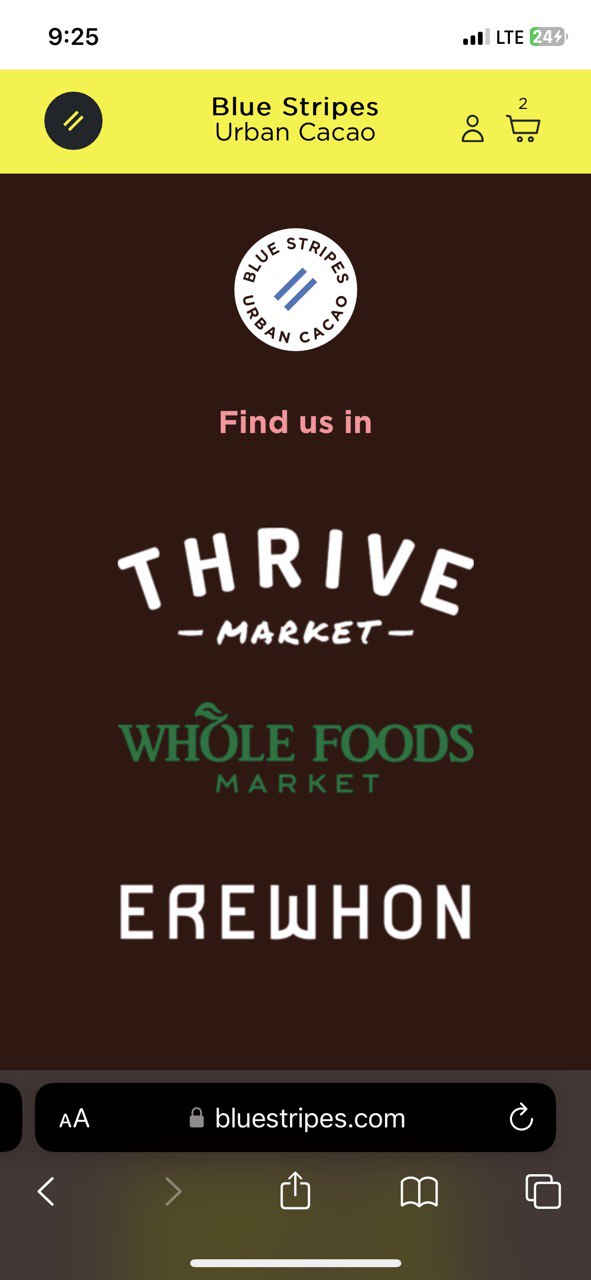 For example, I love Dried Cacao Fruit and Cacao Water, but these items are not available in all stores. Not all Whole Foods Market locations carry them, but I was lucky to spot one Whole Foods near me with these items in stock. Since I travel a lot because of my work I need to check local stores or order online. Knowing online store where you can always order your everyday staples saves time and nerves. I searched online and discovered some stores that offer what I'm looking for: Thrive Market, Whole Foods and Erewhon. I decided to check the prices to find out the most affordable store to shop for organic dried cacao and cacao water.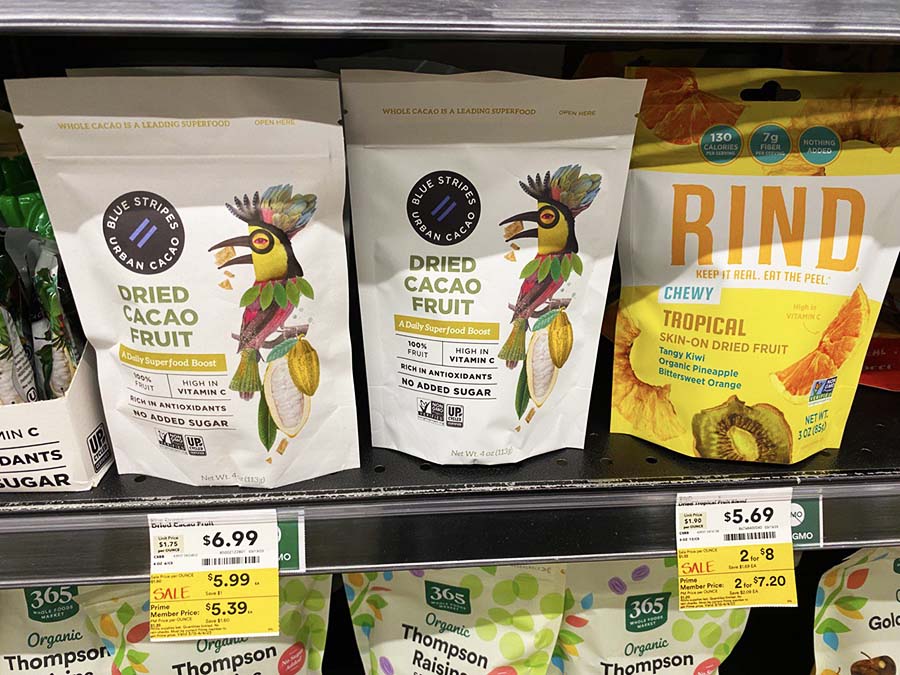 Two months ago I got hooked by Dried Cacao Fruit. I found it by chance when shopping for Organic Cocoa Powder unsweetened at Whole Foods Market near me. I love to drink hot cocoa in the afternoon between meals. I decided to try Blue Stripes Urban Cacao and now it's one of my favorite brands.
I Google searched and discovered that cacao fruit is the king of antioxidants and is rich in essential plant based nutrients like potassium and magnesium that help relieve stress and anxiety.
In fact, dried cacao fruit benefits are plentiful. Cacao fruit also contains energy boosting theobromine or B Vitamins that do a very important job – convert food we consume into energy that fuels cell regeneration. Cacao fruit is just loaded with Thiamine which is Vitamin B1.
Unfortunately, dried Cacao fruit is not available in all stores, and not all Whole Foods locations carry it in stock. So I was really happy to discover that Thrive Market offers it for sale too. I checked their prices and was amazed how affordable they are!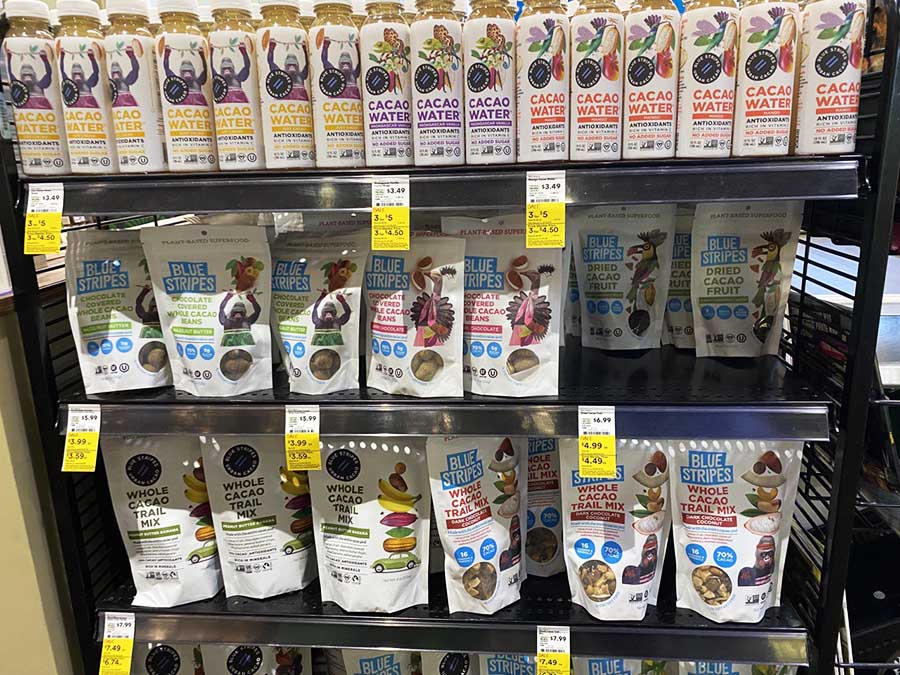 The regular price of Whole Cacao Trail Mix I normally buy at Whole Foods Market is $7.99, but you can get it as low as $6.74 if you are a prime member. The same product is also available for $7.99 at Thrive Market, but it's marked as on sale at 56% off. You can get it for $7.19 and save an extra 10% off if you add it to Autoship. To save even more you may consider buying 4 of it and earn 5% Thrive Cash.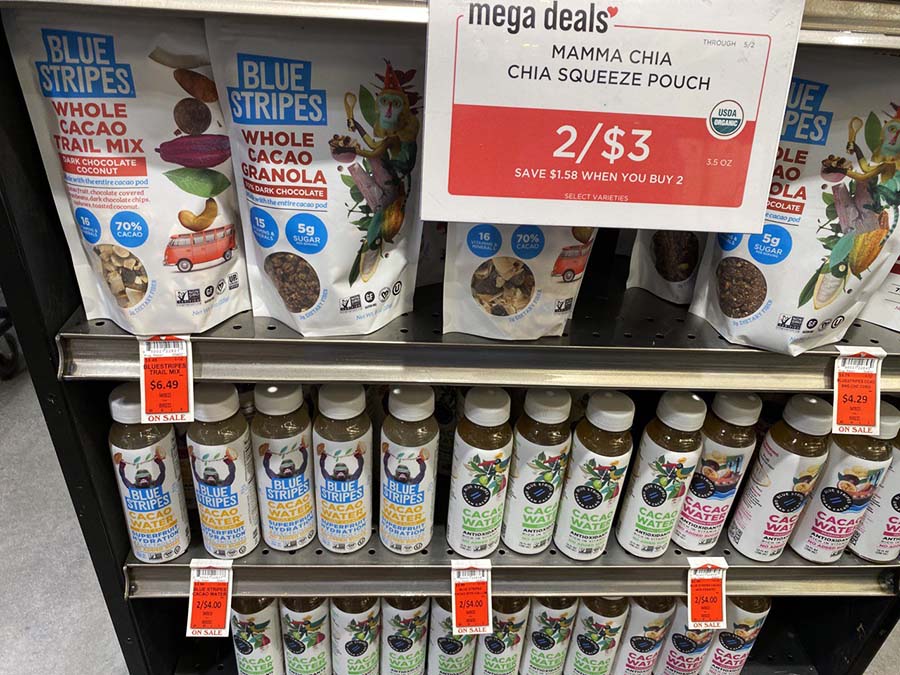 As you see, the price of Whole Cacao Trail Mix is practically the same, but when it comes to shopping online at Thrive Market there are some added benefits. This product is available any time you want to order it and it is shipped free when you meet the minimum order requirement of $49 which is easy. Other Thrive Market benefits include savings on gas and spending much less time to shop.
That's why I switched to shopping at Thrive Market and don't regret it.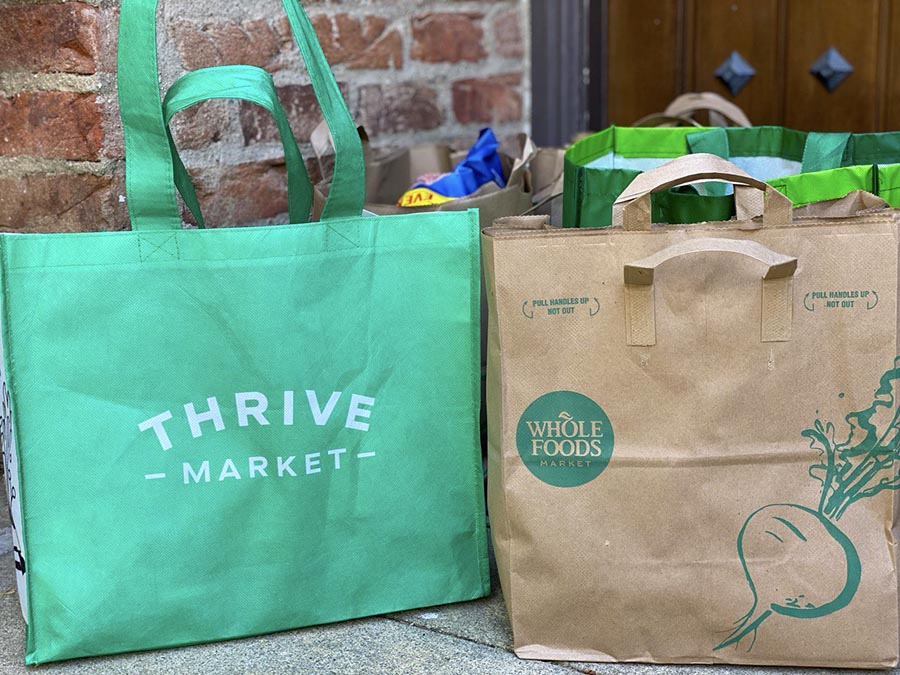 By the way, I've also added a new product to my Thrive Market Autoship – Blue Stripes Urban Cacao Water. It costs $2.79 or just $2.51 with Autoship. I discovered this product at Thrive Market as the website offers you a range of products in the same category which are similar to what you normally order. It's a very convenient function as you can comparison shop different brands and choose the one with the lowest price available.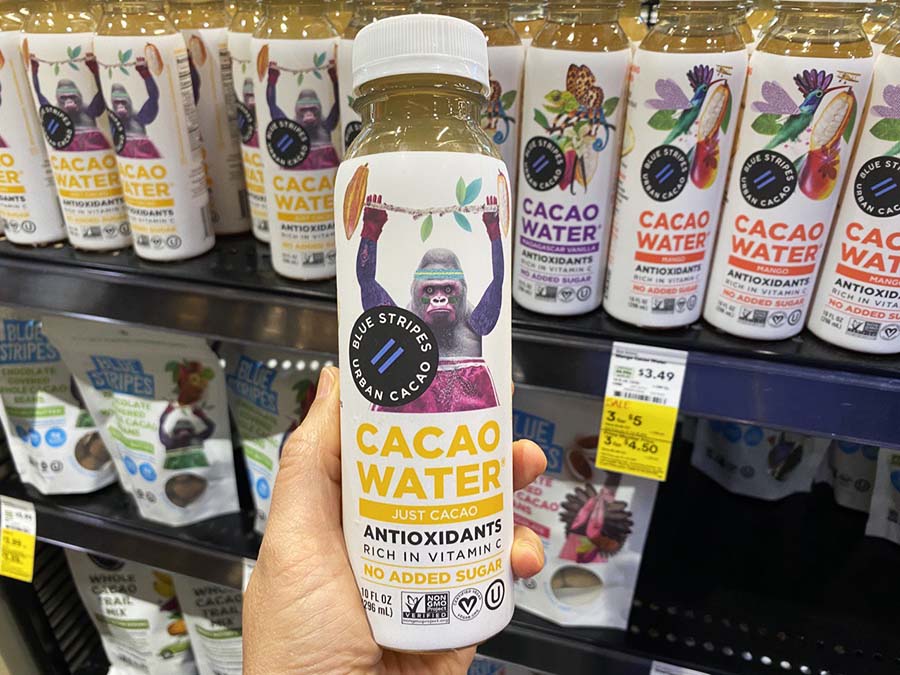 Whole Foods also offers cacao water and it's regular price is $3.49, but if it's on sale you can grab it for as low as 3 for $4.50. Otherwise, it's cheaper to buy Blue Stripes Urban Cacao Water at Thrive Market.
Cacao water is just delicious and is also good for your health due to numerous antioxidants in it. This water made of cacao features nice lemon flavor and has all of cacao benefits, including vital vitamins and minerals.
To be honest, I buy nearly everything at Thrive Market now. From everyday groceries to cleaning supplies I purchase most of my products from them and enjoy their low prices and efficient shipping. To save even more I always check Thrive Market Coupons not to miss the best deals available.