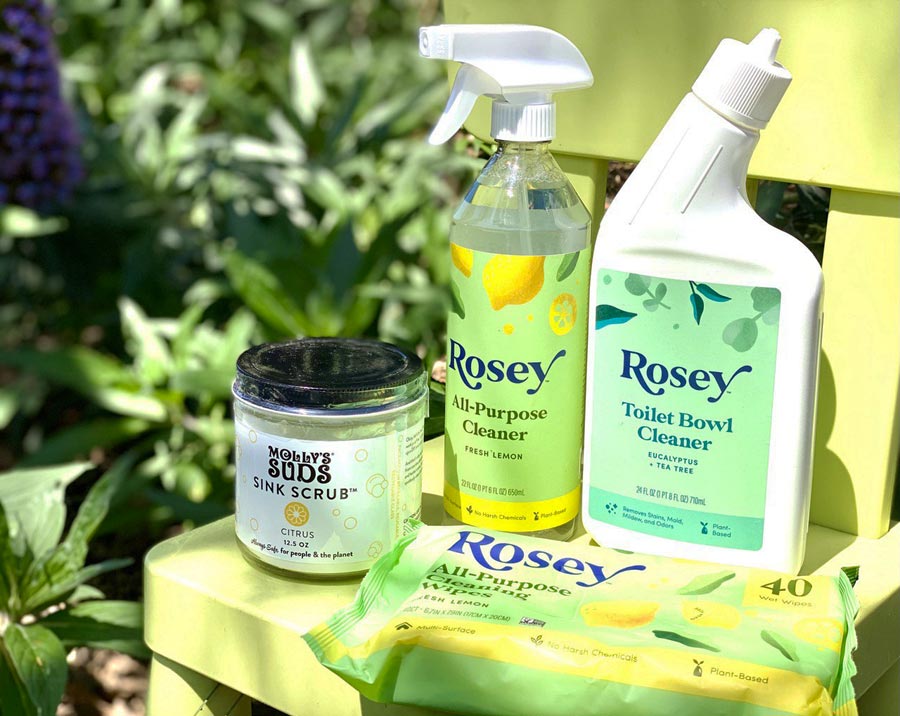 Shopping at Thrive Market has become my habit and I got used to doing my grocery shopping online with Autoship. Now I've decided to order cleaning supplies too so I could completely stop going to physical stores for everyday necessities. Here are my Thrive Market cleaning supplies I got shipped to be doorstep.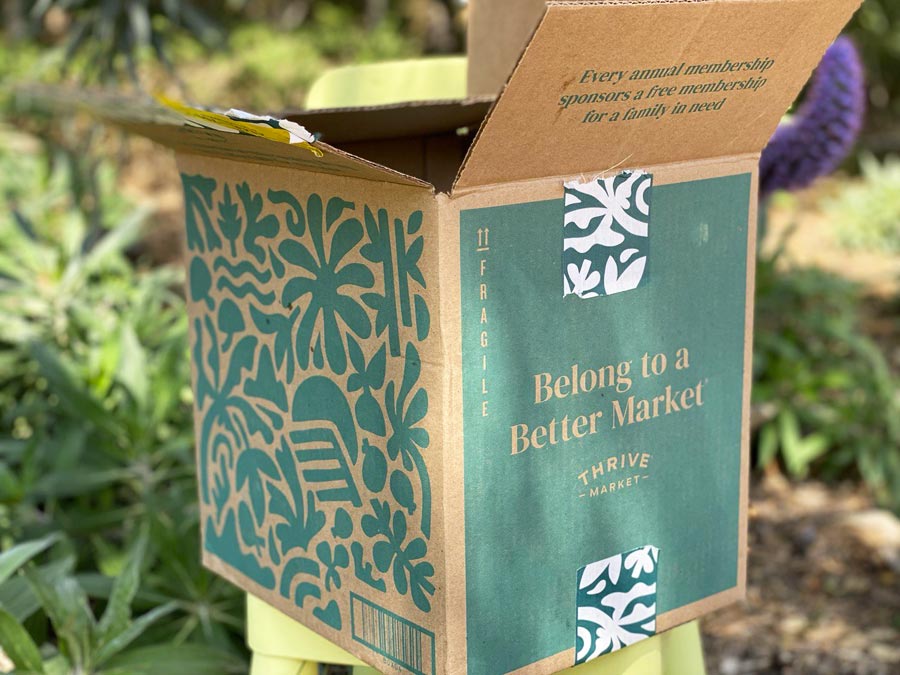 As usual, my Thrive Market order was shipped fast and properly packaged. I included 4 items in my order: Rosey Toilet Bowl Cleaner, Rosey All-Purpose Cleaner, Molly's Suds Sink Scrub and Rosey All-Purpose Cleaning Wipes.
I always make sure my order is over $49 to qualify for free shipping. To be honest, it's never a problem to get Thrive Market free shipping since grocery shopping is not cheap and it's better to order everything you might need for a week in one order. As for cleaning supplies, I hope that the items I ordered at Thrive Market will last me for a couple of months.
Let's look into the products I ordered to keep my home clean and fresh. Cleaning supplies can be found if you choose Home & Pet category, subcategory "Home". Deeply committed to providing safe and natural products, Thrive Market offers a wide selection of Rosey cleaning supplies that don't contain dangerous chemicals and are not tested on animals. This home supplies brand offers sustainable cleaning products free from fragrance which is very important for people suffering from allergies. Also, Rosey products are paraben- and phthalate-free, but rich in essential oils. Made in the USA, Rosey cleaning supplies meet all healthy and safety requirements.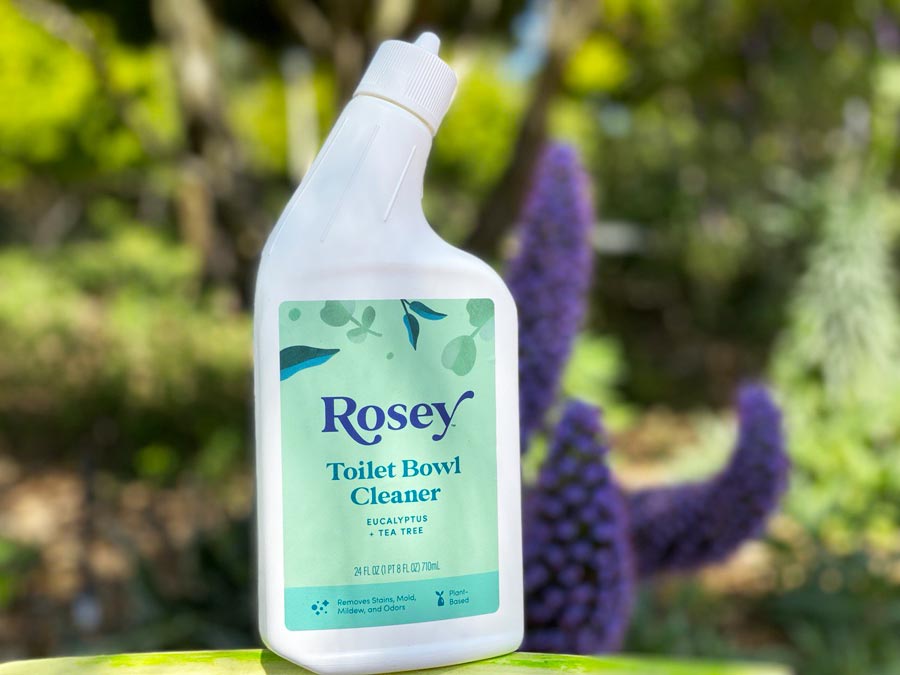 Rosey Toilet Bowl Cleaner, Eucalyptus & Tea Tree by Thrive Market is currently offered at 43% of for just $3.99 which is a steal and is a deal not to be missed. Plus, if you add this product to Autoship you will get an extra 10% off. This hypoallergenic product is also plastic natural certified, being safe for the humans and the environment. The plant-based cleaning solution easily removes stains and any sort of dirt, mold and grease. It doesn't contain ammonia or chlorine bleach. The bottle size I 24 fl oz.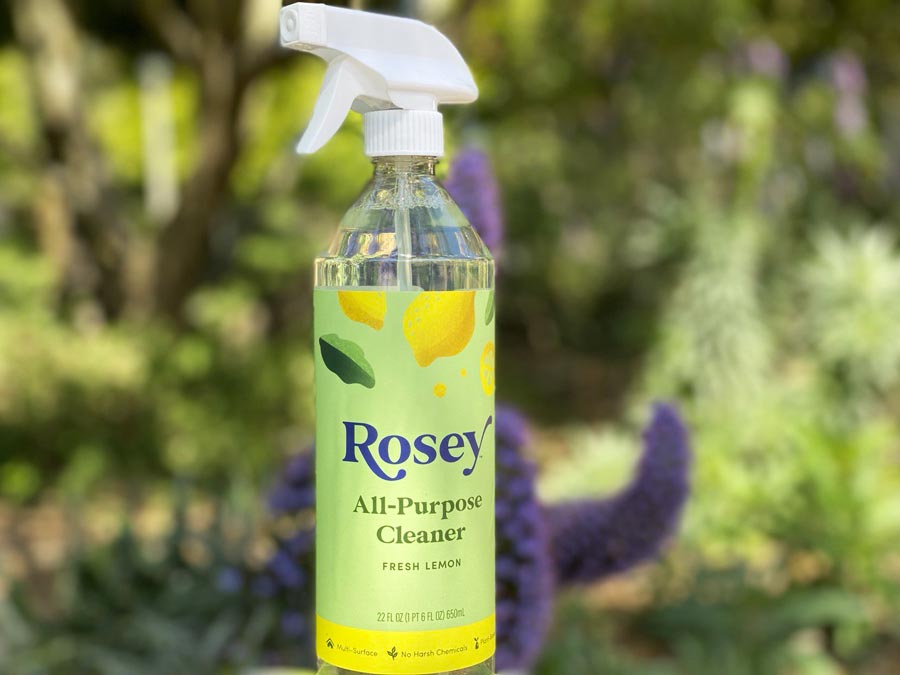 Rosey All Purpose Cleaner, fresh Lemon by Thrive Market is also available with discount. You can get 17% off this all-purpose cleaner with fresh lemon scent. It's a mineral eco-friendly cleaning solution that is made to keep your home sparkling with cleanliness. SLS-free, it has no artificial dyes or color additives, and is placed in a recyclable bottle. If you are looking for a natural cleaning options Rosey by Thrive Market is a great choice to consider. This universal cleaner has a subtle lemon scent and wipes all the surfaces clean without much effort.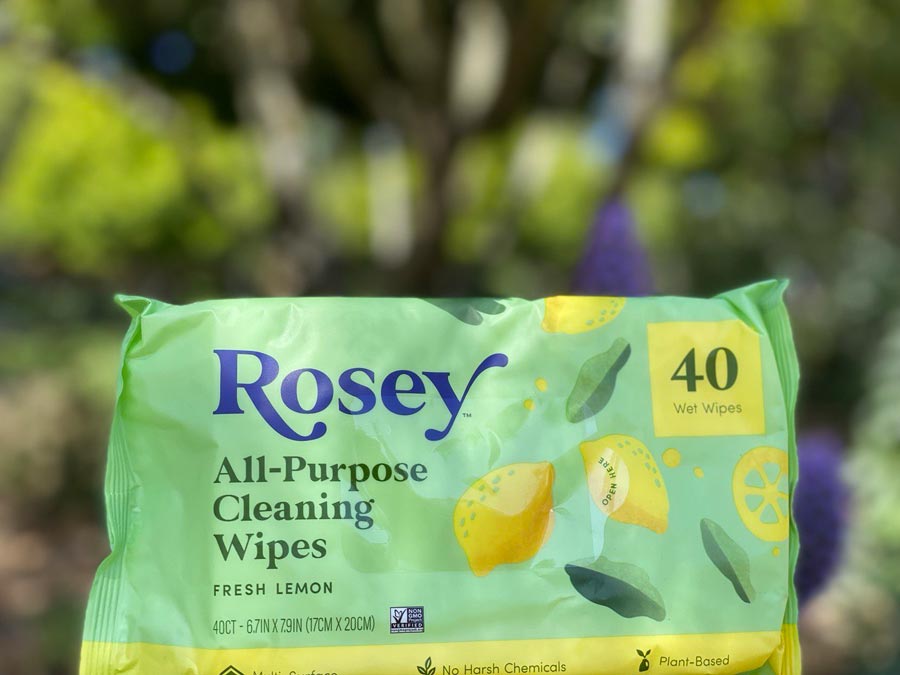 When you go out, especially with kids, having cleaning wipes is important. Rosey All Purpose Cleaning Wipes, Fresh Lemon is a must have. Currently available with 17% discount, they cost just $3.79 (40 count) and are Leaping Bunny Certified which means this product meets cruelty-free standards and is not tested on animals. The wipes are made with sustainable material which is bamboo viscose scented with lemon essential oil. Rosey All Purpose Cleaning Wipes, Fresh Lemon don't contain parabens, sulfates, phthalates and harsh chemicals. They are great at cleaning fast at home or taking with you for an easy cleanup on the go.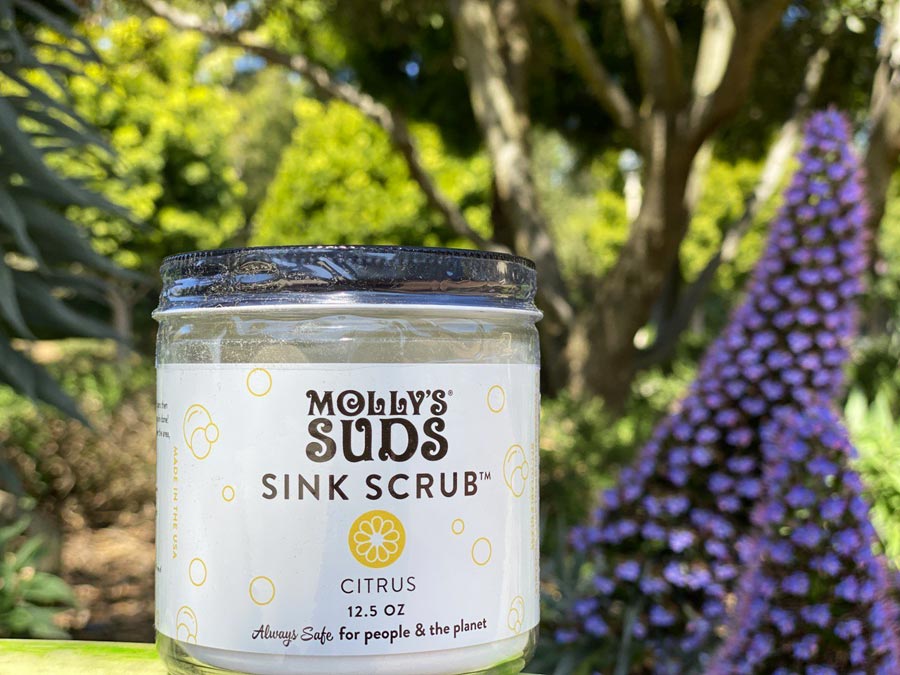 And the last item in this Thrive Market order is Molly's Suds Citrus Sink Scrub. It's also now on sale for $10.79 (17% Off), and it is now my cleaning supplies staple. Made by hand in the USA, the sink scrub is a certified vegan product with simple ingredients that work best.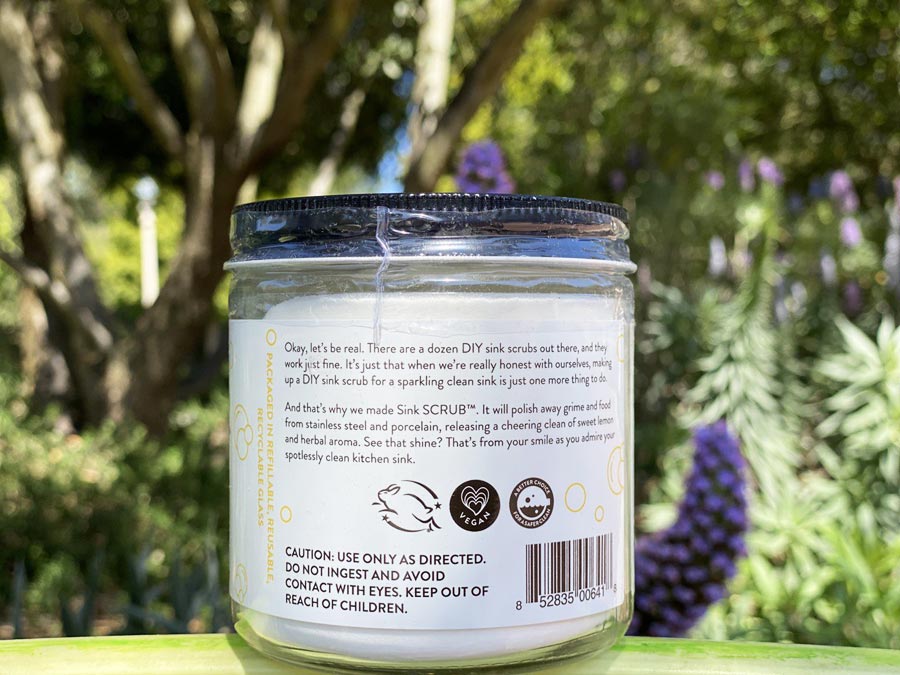 Molly's Suds Citrus Sink Scrub ingredients include Aluminum-Free Sodium Bicarbonate, Cymbopogon, Schoenanthus Oils, Citrus Lemon Peel Oil, Mentha Peppermint Oil and Lavender Oil. In other words, it's just baking soda with essential oils, but they did miracles to my stained pots I was going to get rid of. Actually, I use it not only to clean the sink, but everywhere I need some good scrubbing. As for the sink, it's just enough to leave some scrub in a wet sink for some time and then it won't take you much effort to make it look shiny.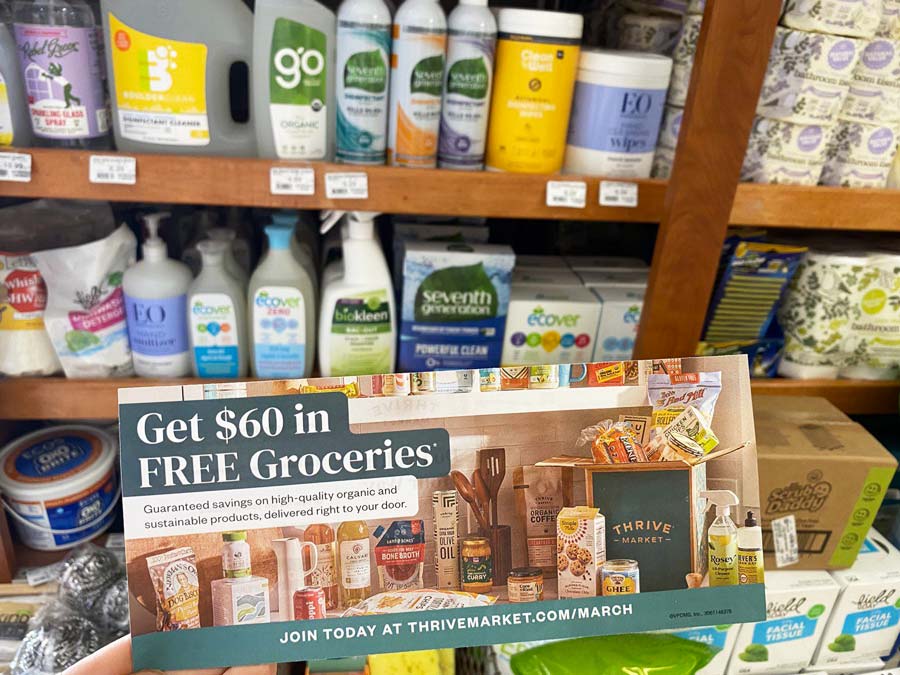 As you see I saved a lot on my order of essential cleaning supplies, and I find it very cost- and time-effective to shop at Thrive Market. In addition to their already discounted prices Thrive Market also offers Today's Member Free Gifts with Thrive Market purchases. You can always check Thrive Market Coupons for the latest deals on high quality products. If you are not a member of Thrive Market, you can join them right now and get $60 in free groceries that include organic and sustainable products. Saving time and money on your grocery shopping with Thrive Market is as easy as pie.