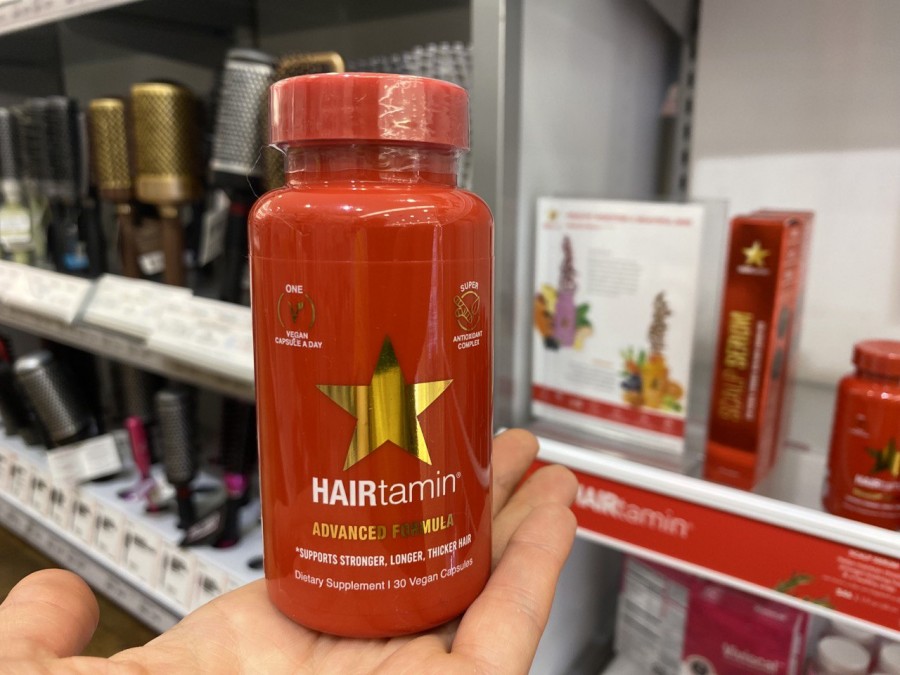 We've all had those hair moments when we leave the salon disappointed or feel self-conscious about our hair's condition. Whether it's due to hormonal changes, stress, or unexplained hair loss, we all deserve to have long, strong, and luscious hair that boosts our confidence. That's why I decided to try HAIRtamin, a natural dietary supplement designed to nourish hair from within. Here's my honest review to help you determine if these hair growth vitamins are legit and worth trying.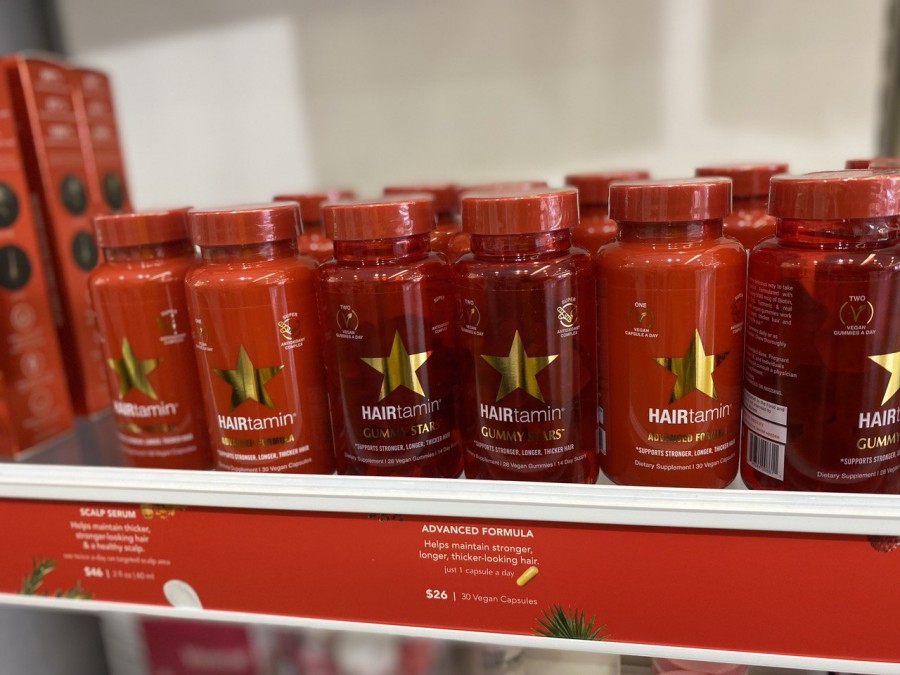 Before diving into my review, let's acknowledge the importance of hair for many of us. It's not silly to care about your hair because it plays a significant role in our identity and confidence. In a survey of 680 U.S. women, it was found that many women feel empowered by good hair, cry over unfavorable haircuts, and even avoid going out due to a bad hair day. Hair matters, and if there's a solution out there, it's worth exploring.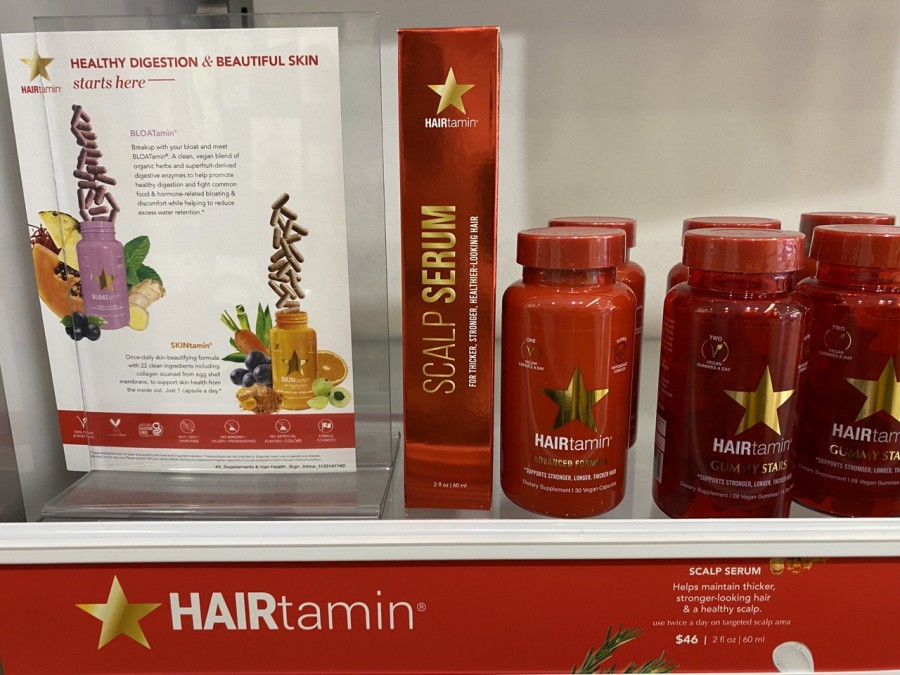 So, what exactly is HAIRtamin? It's a hair-specific dietary supplement containing clinically studied vitamins, minerals, and antioxidants that aim to nourish and enhance hair from the inside out. By regularly taking HAIRtamin, you can support follicle strength and promote stronger, thicker, longer, and shinier hair.
HAIRtamin's clean promise ensures that their supplements are vegan, cruelty-free, gluten-free, and free of preservatives, binders, and artificial ingredients. They are also proudly made in the USA and are BPA-free.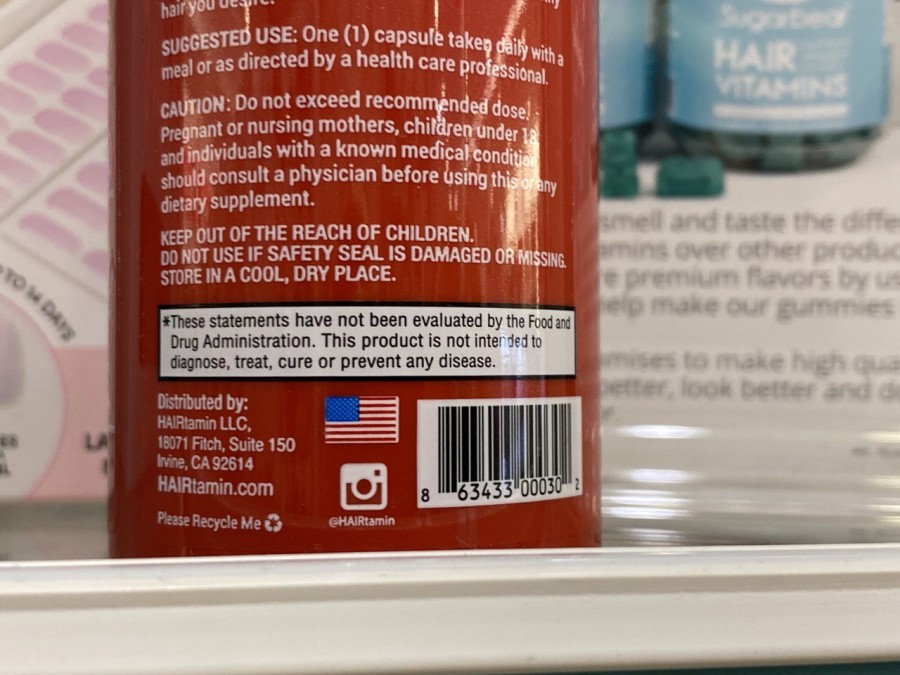 Inside each HAIRtamin supplement, you'll find 22 bioavailable and bioactive ingredients that work together to promote hair growth and follicle strength. Some key ingredients include Biotin (B7) for healthy hair, skin, and nails, Vitamin C for collagen production, Vitamin D3 to reduce inflammation and hair loss, Zinc to reduce thinning and shedding, and Turmeric as an anti-inflammatory for scalp health.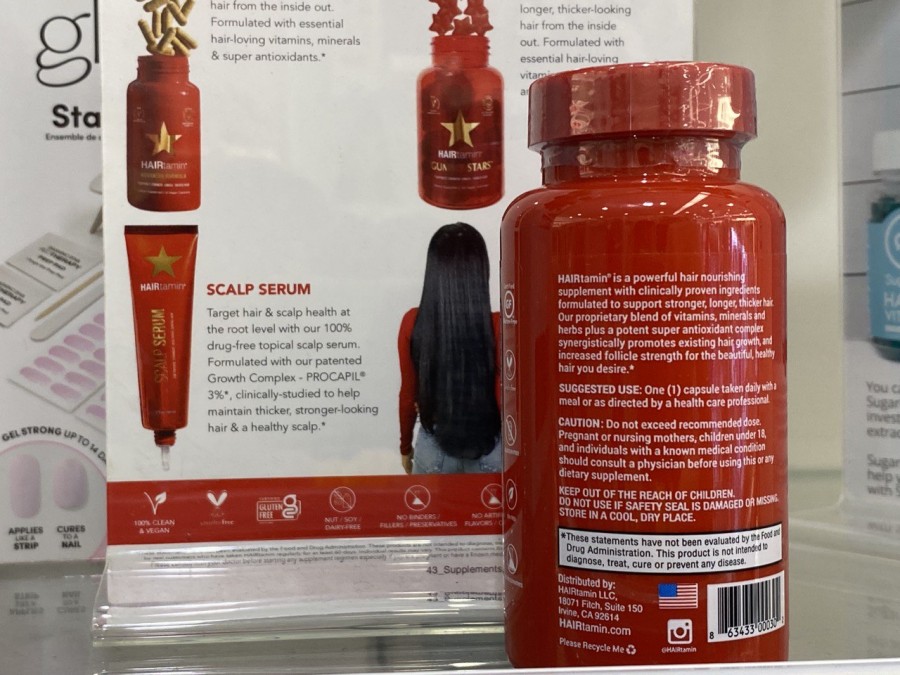 HAIRtamin offers different products to cater to individual needs and preferences. Their Advanced Formula is the most popular and highly-reviewed product, available in capsule form. If you prefer a different option, they also have Gummy Stars, which provide the same ingredients in a delicious gummy form. For pregnant and postnatal women, HAIRtamin MOM is a comprehensive prenatal, postnatal, and hair vitamin designed to support hair during these transformative periods. Additionally, they offer a biotin-infused Shampoo + Conditioner to promote healthy hair growth, volume, and sheen.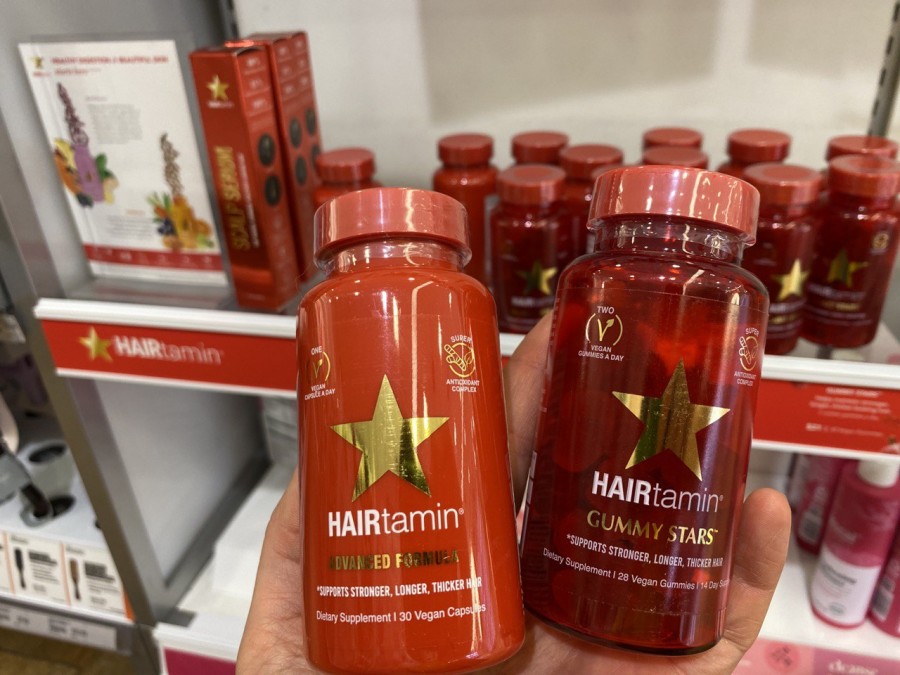 Many people wonder if HAIRtamin is effective for hair loss. The answer is yes. HAIRtamin has been proven to help reduce hair thinning, shedding, and improve overall hair quality. Results can be seen within as little as 30 days, with an average of 60 days.
RELATED: Moerie Beauty Haircare: The Strength of Minerals in a Bottle
One month's supply of HairTamin costs $24.99, which may seem steep, but making a bulk purchase allows you to save some bucks. For example, two months' supply costs $45.99, while three months' supply costs $64.99, and six months' supply is $129.99. However, the company guarantees results with the 60-day money-back guarantee. If you don't notice a positive change in your hair growth, you can request a full refund. If you're ready to try HairTamin for yourself, don't forget to use the code "CHUCK20" at checkout for 20% off! Therefore, if you are looking to boost your hair growth and are willing to invest in a premium product, HairTamin is definitely worth considering.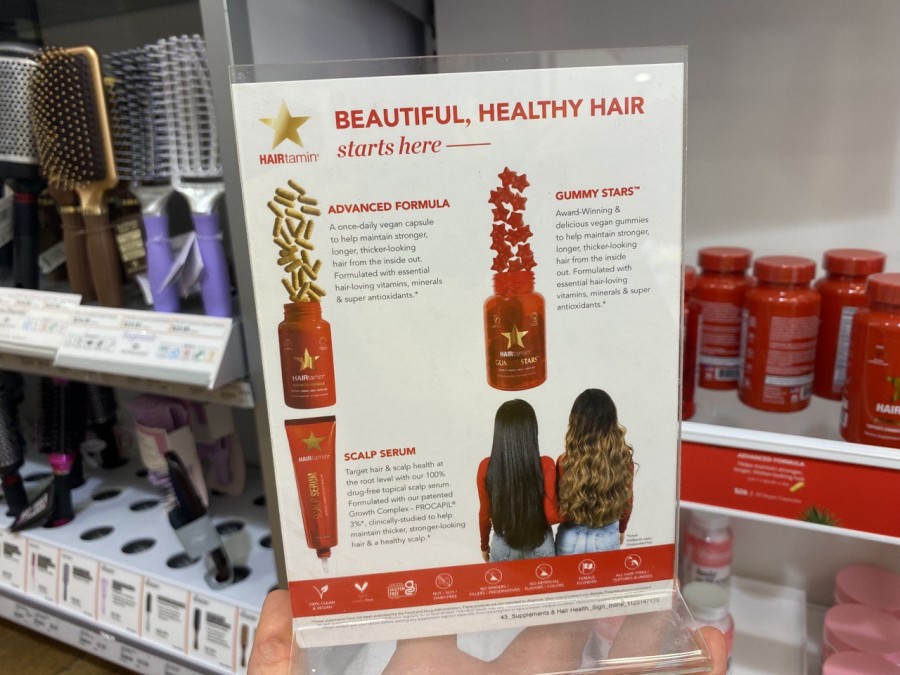 For those in search of healthier hair, Hairtamin may be just the solution they've been looking for. While the brand's official website is a great place to start, there's another location where customers can purchase the products: Ulta Beauty. Curious about what other users have to say about the products? Just hop on over to Ulta's website and take a look at the reviews. You'll find an average rating of 4.7/5 and plenty of happy customers raving about Hairtamin's quality and effectiveness. Of course, it's worth noting that it can take a couple of months to see noticeable results. But if for any reason you're unsatisfied with your purchase, a money-back guarantee means you can get your money back.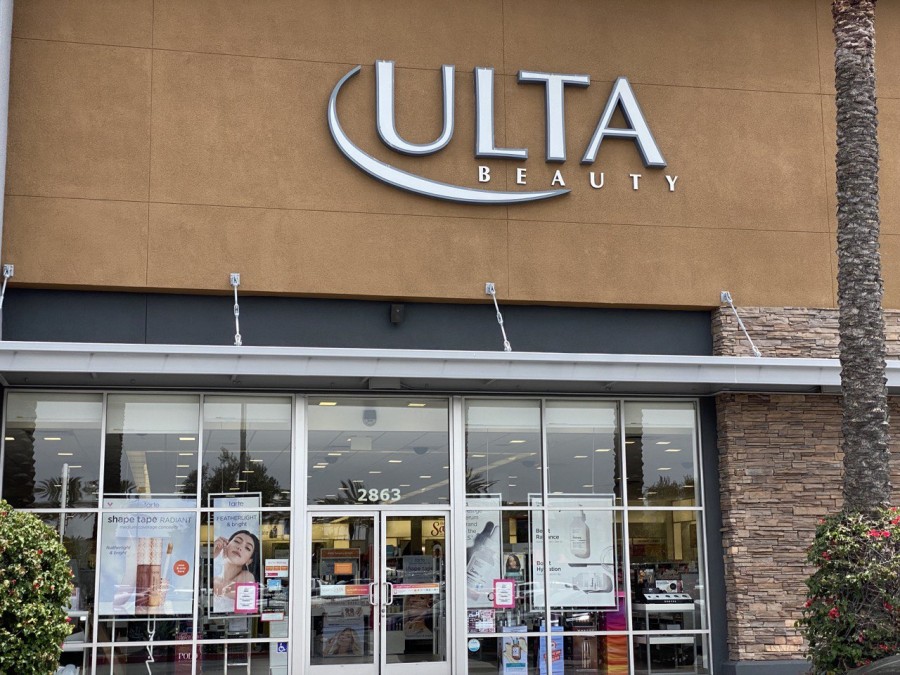 Personally, as someone with thin and brittle hair, I struggled to find a product that actually worked for hair growth. Most supplements caused adverse side effects for me. However, after trying HAIRtamin, I'm extremely impressed with the product's quality and the brand's commitment to customer satisfaction. The money-back guarantee speaks volumes about their confidence in the effectiveness of their products.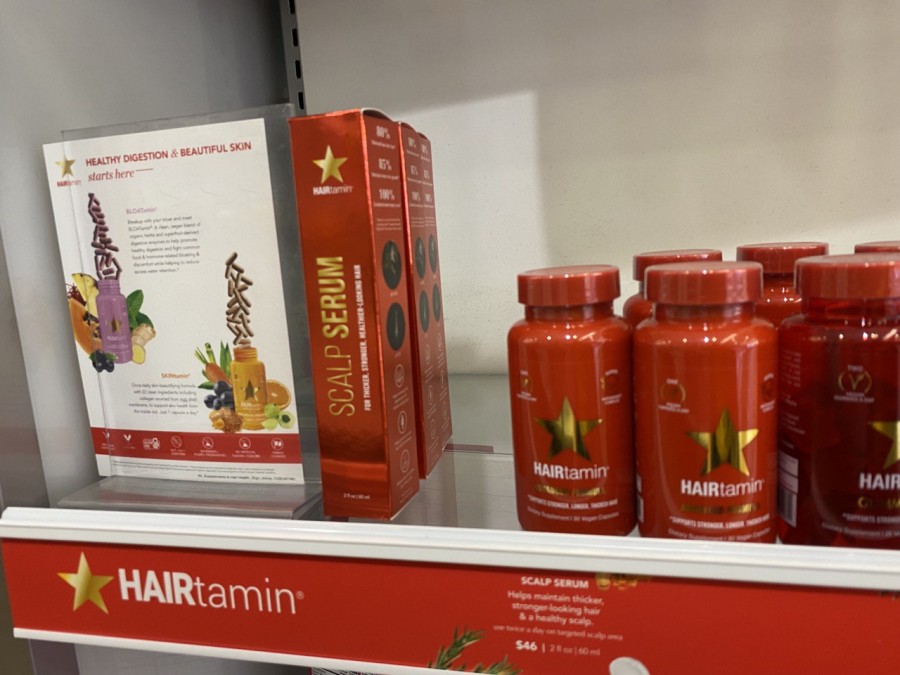 If you're dealing with hair that's too short, brittle, thinning, or lacks shine and luster, HAIRtamin is definitely worth a try. The worst-case scenario is that it doesn't work for you, but you can get a refund. Despite my skepticism towards products endorsed by celebrities and influencers, HAIRtamin is a genuinely legitimate option for hair growth supplements. Give it a shot and let your hair flourish.